Good Morning friends….
Time is running really fast and March is nearly ending. Cold winters nights have ended and warm summers have started, here in India. I m getting more busy day by day. To stress out from my everyday hectic schedule, the best thing I love to do is to work with my Heartfelt supplies.
For today's inspiration, I have a rolled out pink peonies to share. Ahhhh…..it seems I m going crazy with paper tearing and paper rolling techniques. I m loving the output though.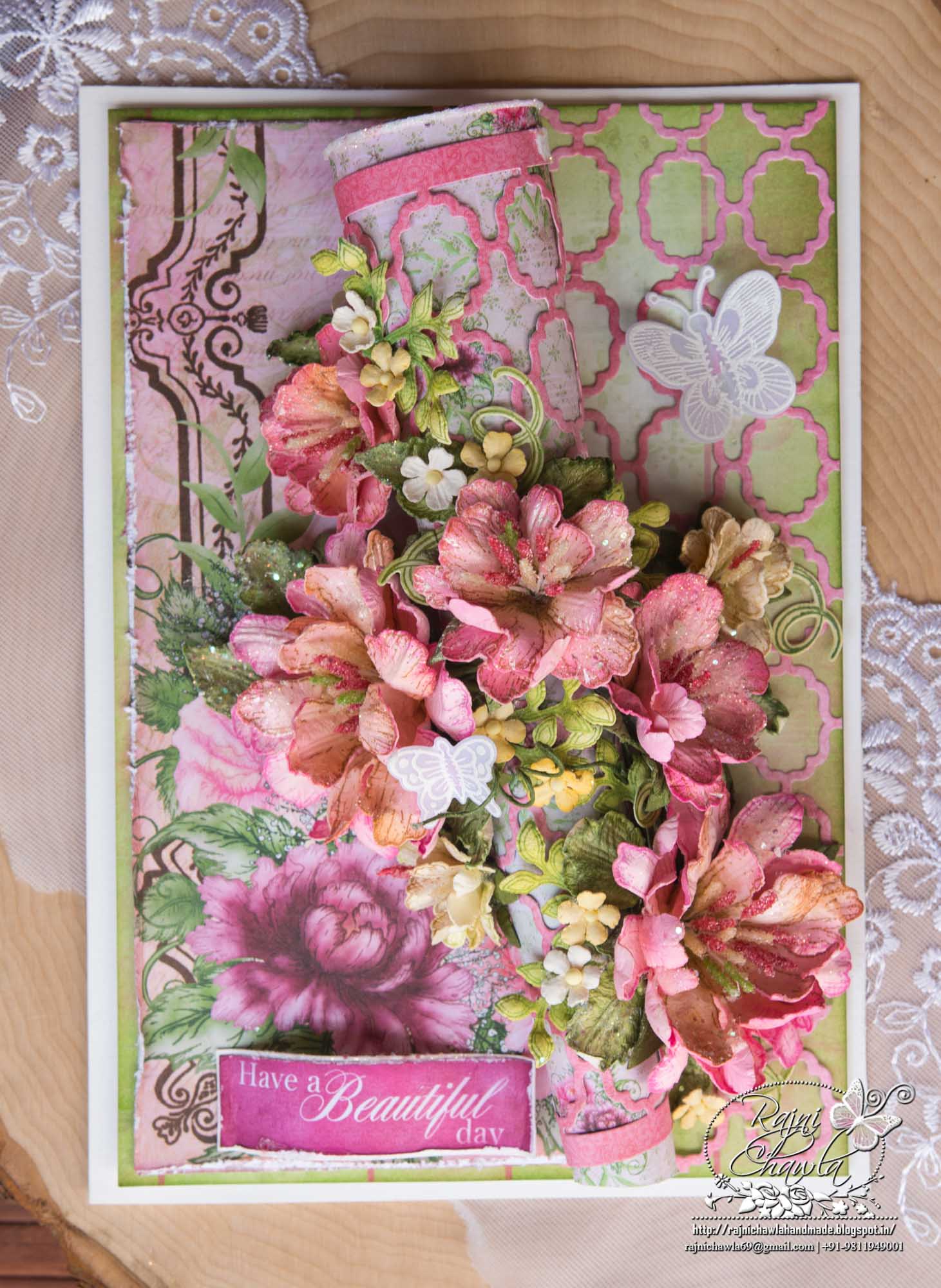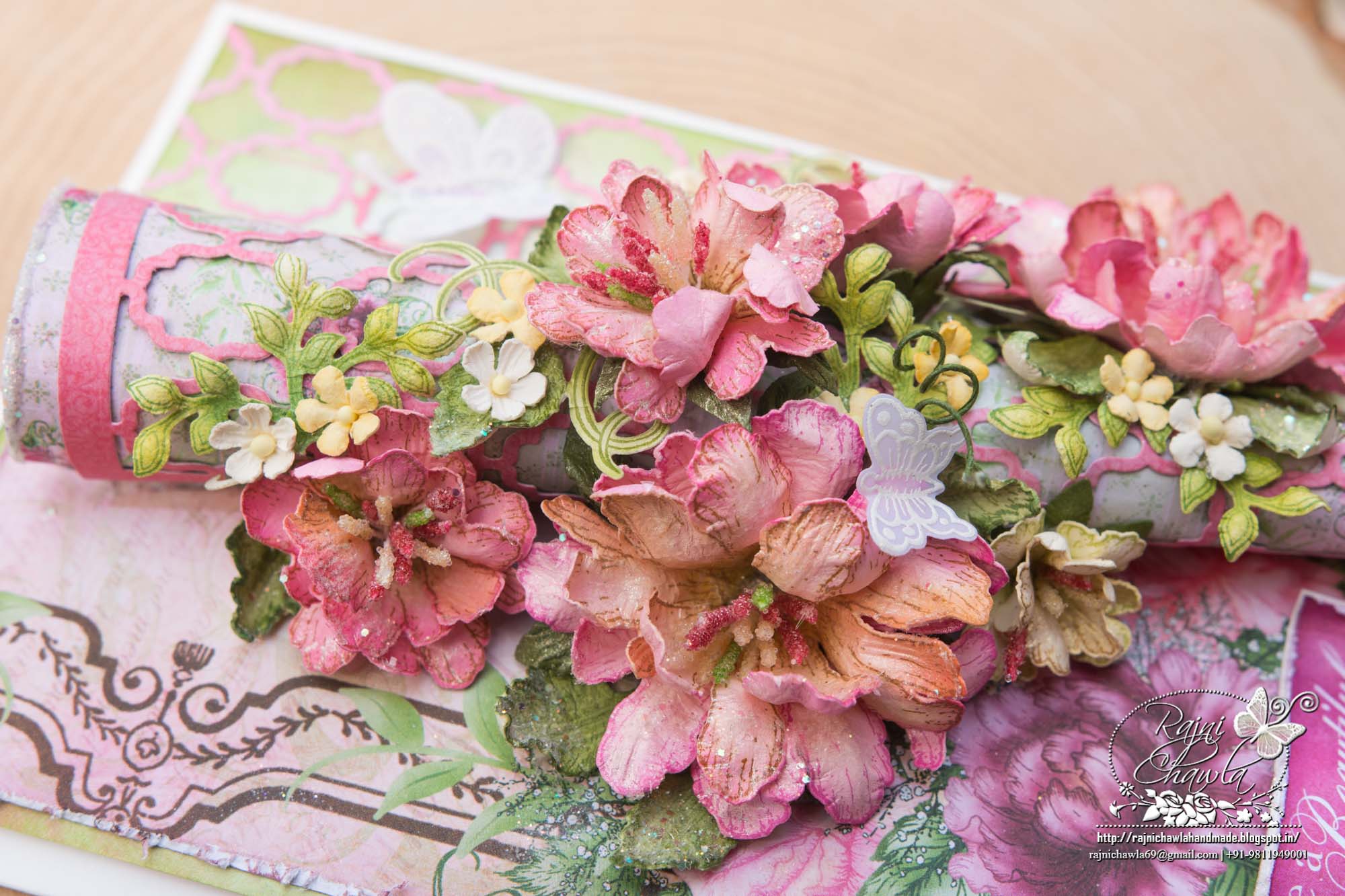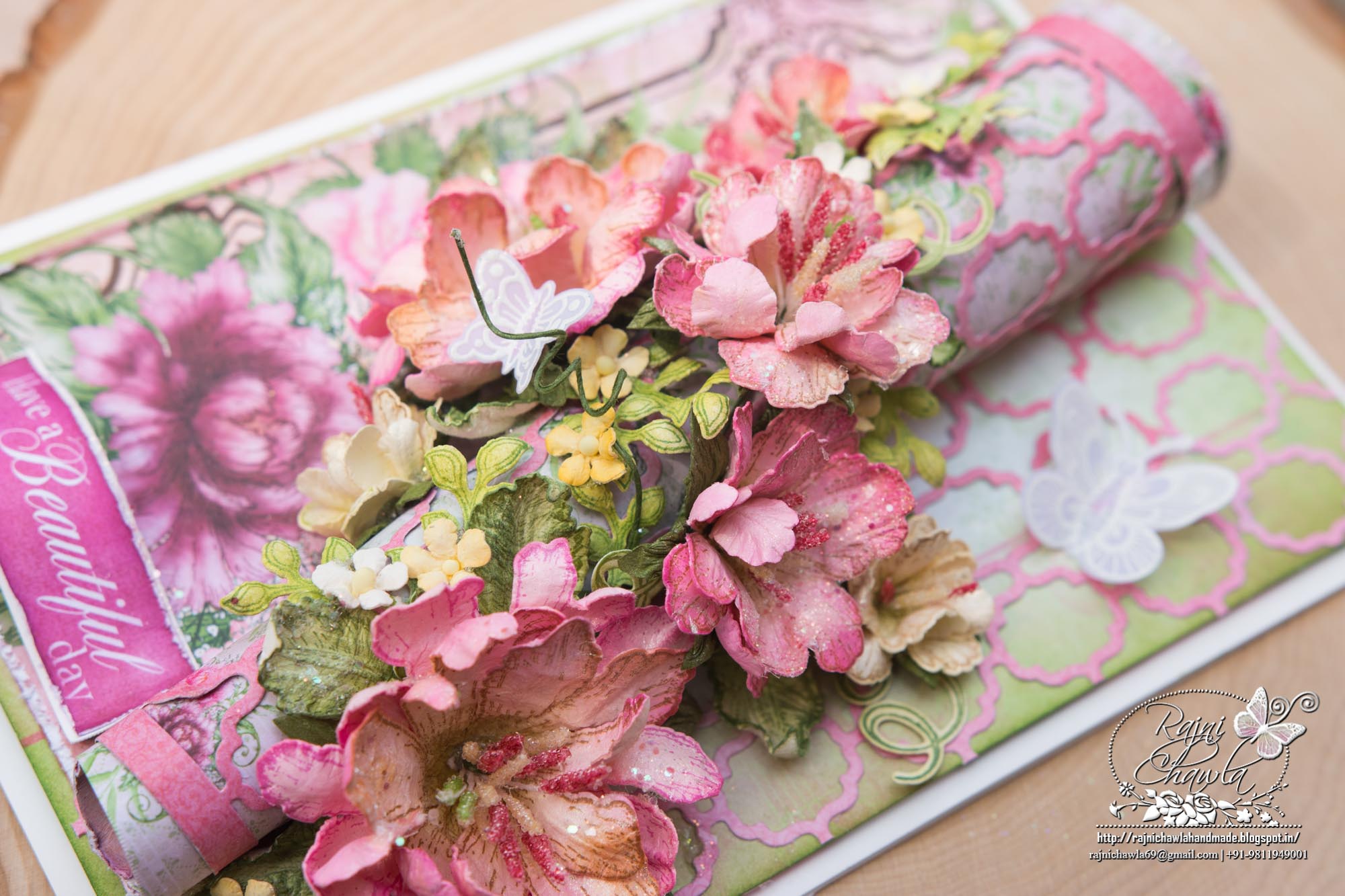 Products From Heartfelt Creations:
HCD1-7173 Small Sweet Peony Die
HCD1-7174 Large Sweet Peony Die
HCPC-3819 Small Sweet Peony Cling Stamp Set
HCPC-3820 Large Sweet Peony Cling Stamp Set
HCDP1-288 Sweet Peony Paper Collection
HCD1-7159 Simply Classic Die
HCPC-3801 Simply Classic Stamp Set
HCD1-759 Butterfly Medley Die
HCPC-3650 Butterfly Medley Cling Stamp Set
HCD1-7125 Wildwood Florals Die
HCPC-3769 Wildwood Florals Cling Stamp Set
HCST1-401 Deluxe Flower Shaping Kit
HCD1-7110 Classic Rose Die
HCPC-3752 Classic Rose Cling Stamp Set
RAHT Heat It Craft Tool
RPEJ685 Embossing Powder – White
242174 Vellum Paper – 10 Sheets
RACP499 Ranger Archival Ink Pad – Plum
RACP638 Ranger Archival Ink Pad – Rose Madder
RACP614 Ranger Archival Ink Pad – Magenta Hue
RACP632 Ranger Archival Ink Pad – Buttercup
RACP482 Ranger Archival Ink Pad – Olive
RACP436 Ranger Archival Ink Pad – Leaf Green
HCS1-459-4 Rock Candy Stamens-Small
PGM15015 Rajni Chawla's Crystal Clear
HCDA2-450 Stack and Store Daubers-Pack of 30
159723 Designer Dries Clear Adhesive
Other Products Used: Smooth white cardstock, foam dots, Versafine Ink, distressing tool or sharp scissors, Aged Mahogany Distress Ink. Spellbinders Nestabilities Grate Effect Card Creator die
Videos Referred: For more tips on creating the Sweet Peony collection, watch the tutorial at https://youtu.be/L9_MLkvpGPQ.
Instructions: Cardbase and Top Panel: The ready side fold card measures 5 1/2″ BY 8″. To create the card base, cut a piece of smooth card base measuring 11″ by 8″ and score at 5 1/2″ on the longer side. Choose and cut a piece of paper from the designer paper collect, measuring 5″ by 7 1/2″. Glue it to the white card sheet.on right up on the corner of the back, glue another sheet from the designer paper collection. Now, distress all the edges with Aged Mohagony and further distress them using the paper distressing tool. Roll the paper from the right side as shown and glue it with hot glue. Layer the rolled panel on the light green, distressed card panel measuring 1/8″ larger to the rolled panel. Adhere a pink die cut on the base and the back using Spellbinder's Grate Effect Card Creator dies. Further layer the prepared panel on the card base.
Flowers: Stamp second large and third large images of peonies using archival ink, Plum. Cut them using their coordinating dies. Color the flower centers with leaf green. Also, color the flower petals with Rose Madder and highlight the edges with Magenta Hue. Also, color the back side of the petals. Shape the flowers using Deluxe Flower Shaping Kit. Glue 2 petals each and press the center with a smaller ball tool. Prick a hole in the center and add a bunch of beaded thread stamens. Create 2 big, 2 small flowers and 2 small white flowers.
Leaves: Stamp bunch of leaves from Classic Rose stamp using archival, Library Green and cut the images with it's coordinating die. Color them using Leaf Green and Olive Green archival inks. Shape them using Deluxe Flower Shaping Kit. Also, stamp, cut, paint and shape foliage from Simply Classic stamp and die set.
Filler Flowers: For filler flowers, stamp, cut, paint and shape few smallest flowers from Wildwood Floral Collection I have used Magenta Hue and Buttercup Archival inks to paint these flowers.
Butterflies: The butterfly images from Butterfly Medley Stamp are stamped on vellum using versamark ink and heat embossed with white embossing powder. Die-cut them using it's coordinating die.
Once all the elements are ready, arrange a bouquet as shown, glue, butterflies, add sparkle using crystal clear and finish the card by adding a sentiment from the paper collection.