Good Morning all..
Happy Wednesday n welcome back to blogging world !!.
Its time again to inspire you with Heartfelt Creations Blushing Rose Collection.  Many gorgeous projects are already published on Heartfelt Creation's site to inspire you. Here, in India we celebrated Diwali few days back. As Diwali is a festival ful of sparkles and glitters, I decided to create a card with some sparkly gold colors. Wishing you Diwali sparkling with joy and Glowing with warmth..
Here is my try this week…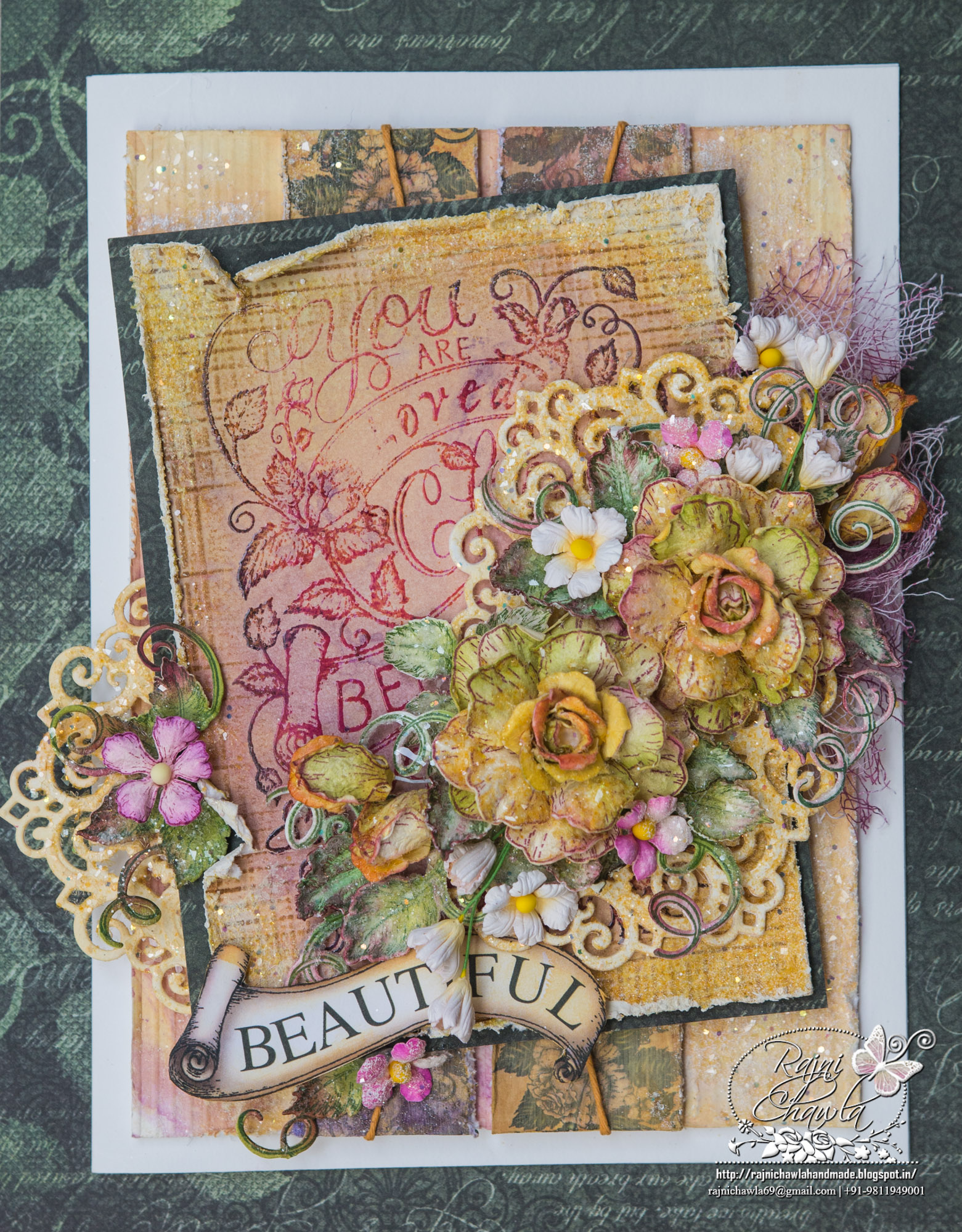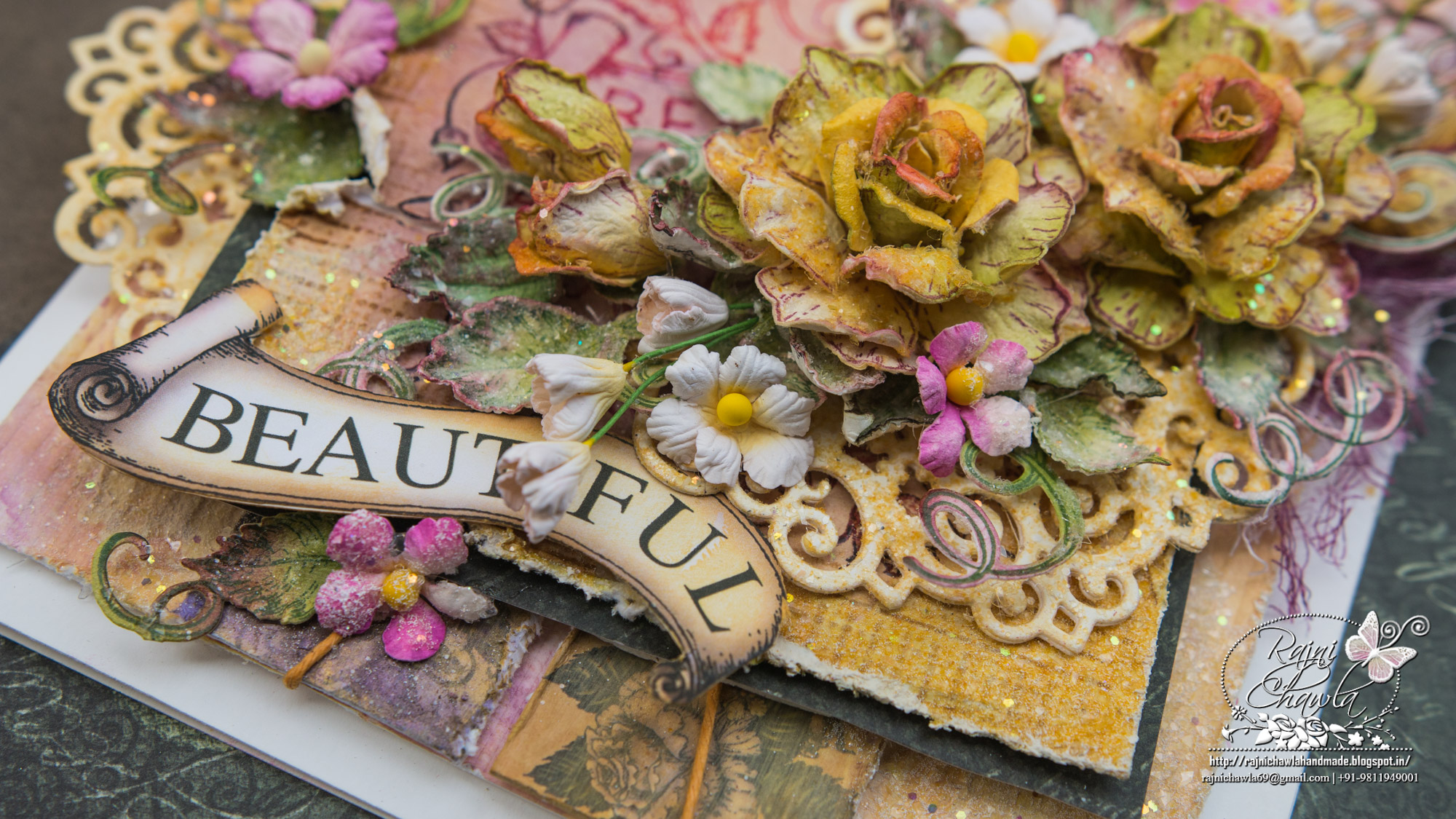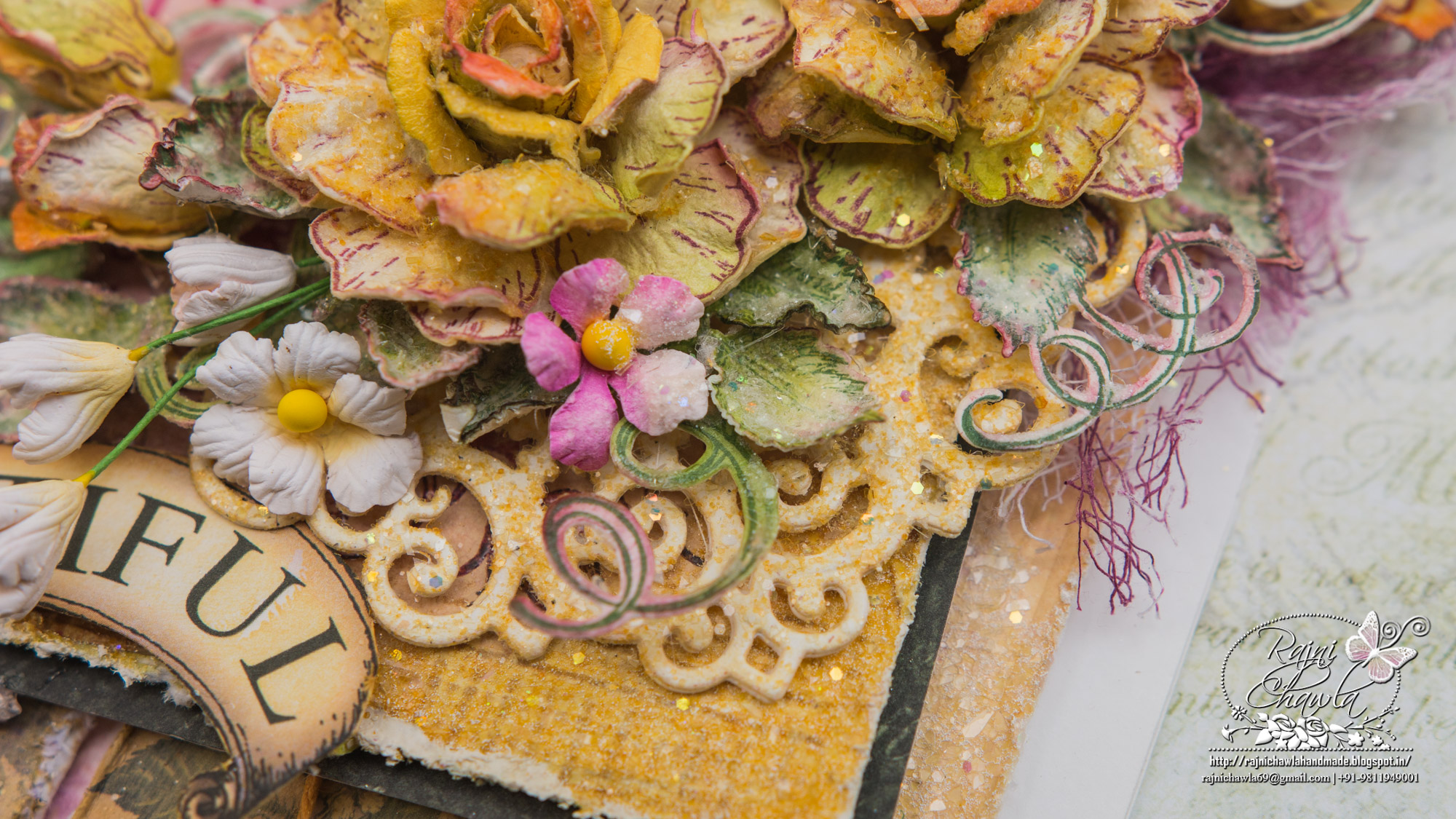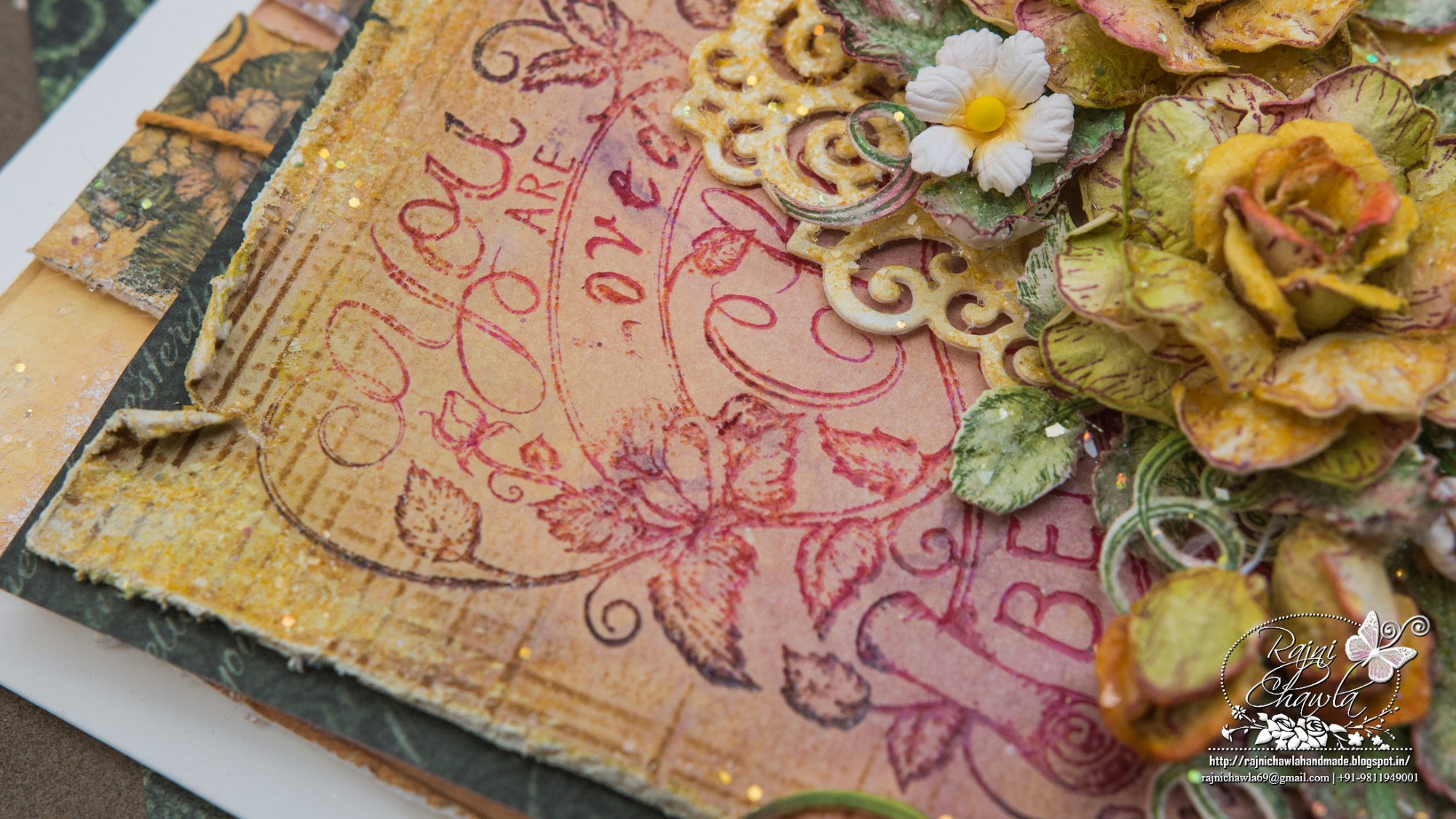 Products from Heartfelt Creations
CD1-7110 Classic Rose Die
HCD1-7111 Classic Rose Vines Die
HCPC-3752 Classic Rose Cling Stamp Set
HCPC-3753 Classic Rose Vines Cling Stamp Set
HCDP1-271 Blushing Rose Paper Collection
HCPC-3757 Blushing Rose Background Cling Stamp Set
HCD1- 743 Rain Drops on Roses Die
HCST1-401 Deluxe Flower Shaping Kit
PIN6 Glue Tip Pins
58723 Art Institute Dries Clear Glue
Other Products Used: Archival Plum, Library green, Sunflower, Olive green, and Magenta Hue, Smooth White Cardstock, Scoreboard, Twine, Clear Heat Embossing Powder, Glitters, Hot Glue, Foam Dots, Gesso., Distress Inks- Scattered Straw and Seedless Preserves.
Instructions: The ready side-fold card measures 6" by 71/2 ". For the first mat cut a smooth white cardstock ¼" smaller from all sides from the card base. Smush Seedless Preserves and Scattered Straw on a craft sheet and spritz water. Roll the paper and create a soft background. Score the paper at ⅛". Cut two strips from the pattern paper and prime with white gesso. Smush them the same way with Scattered Straw and layer them on the first mat as shown. Add twine across the whole mat. For, shaping flowers see Emma's Video. The top most mat is again from white cardstock and create the same way. Stamp the background stamp using Magenta Hue and plum and sprinkle clear embossing powder and heat set. Score all the corners as shown and dust glitter using an adhesive that dries clear. Arrange the flowers as shown. A die cut of Raindrops and Roses is used as a base of the floral spray. The sentiment is from the same collection.