Happy Wednesday all…
Here I am back again with inspiration post for Heartfelt Creations again. Their new Blushing Rose Collection  is another must have for all craft lovers. Today we are doing cross promotion for Creative Embellishments.  I so love using their chipboards in my projects.
Here is the project that I created using Creative Embellishment's window and Blushing Rose Swirls from HC latest release.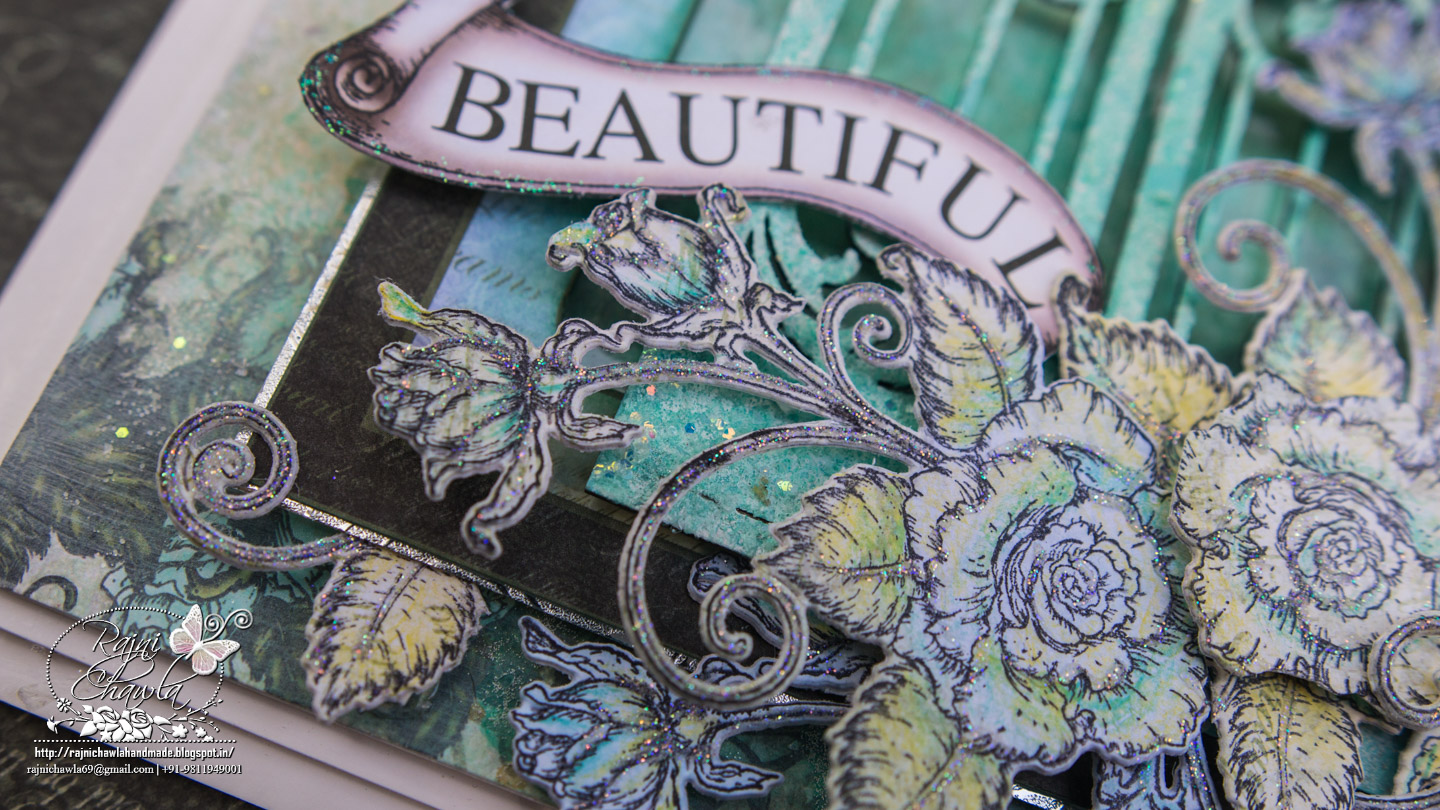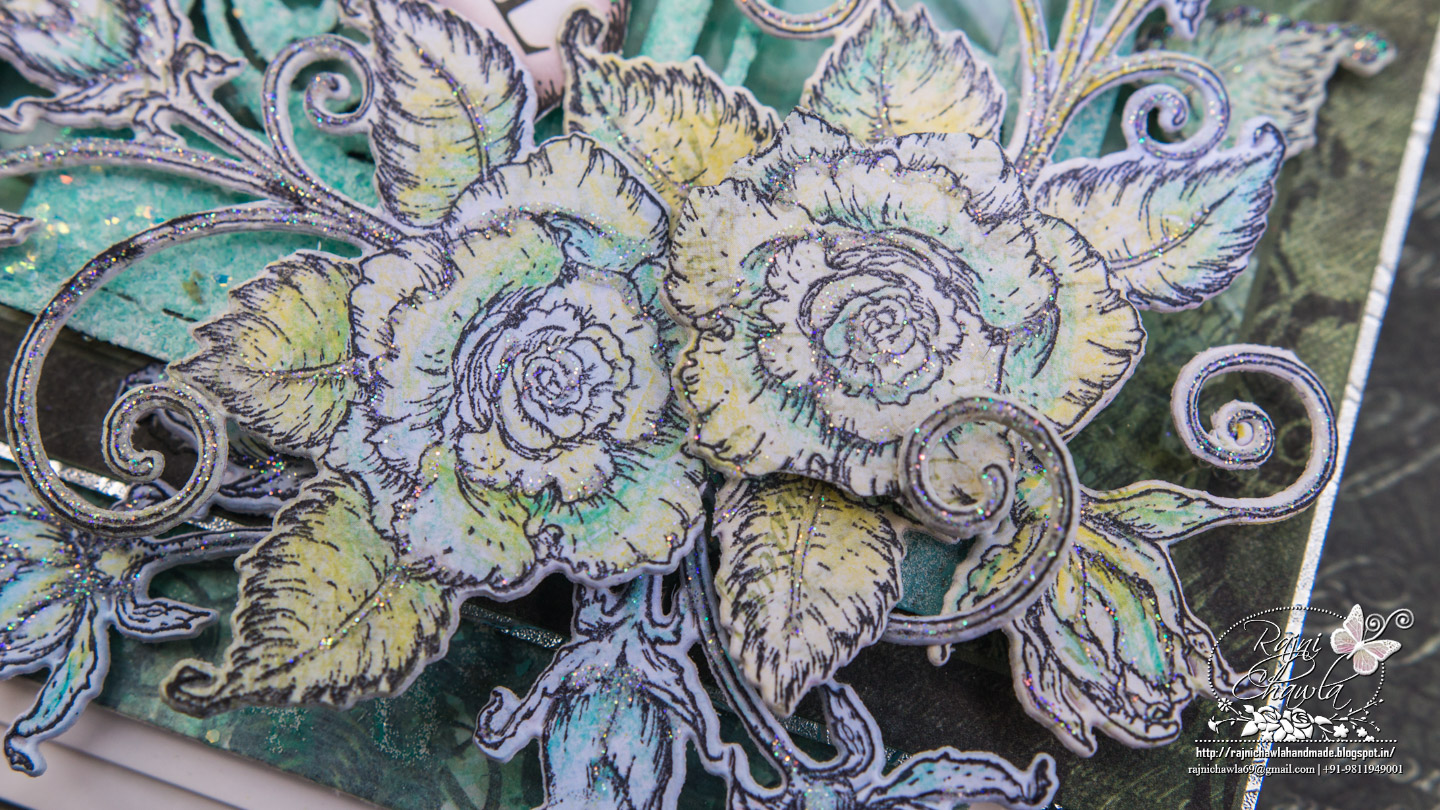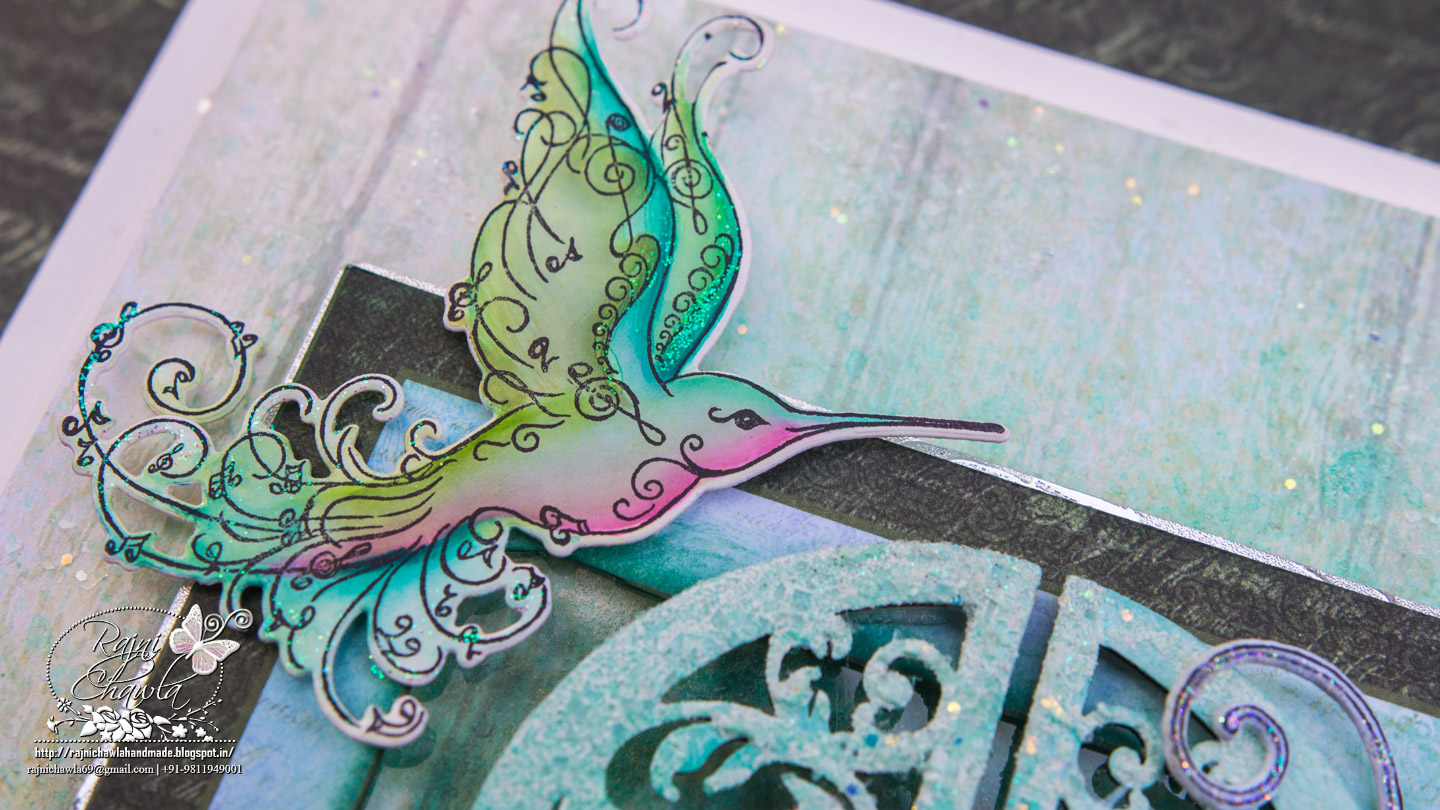 Products from Heartfelt Creations
Blushing Rose Swirls Die HCD1-7114
Blushing Rose Swirls Cling Stamp Set HCPC-3756
Blushing Rose Paper Collection HCDP1-271
Regal Hummingbird Die HCD1-7102
Regal Hummingbird Cling Stamp Set HCPC-3742
PIN6 Glue Tip Pins
58723 Art Institute Dries Clear Glue
Other Products Used:
Staedtler water- color pencils, Black archival ink, Heavy white gesso, brushes, Creative Embellishment gate, Smooth white cardstock and foam tapes.
Instructions: : The ready side- fold card measures 6 " by 8 1/2″. The first white card matt is 1/4 " smaller from all four sides of the card base. The top matt is from the same paper collection and is primed with heavy white gesso. Cut a window from the paper collection and layer it on the top of primed pattern paper matt. The window is from Creative Embellishments and is first primed with gesso and then sprinkled with clear dust glitters. For the floral embellishments, I have used Blushing Rose Swirls Cling and stamped multiple images on lightest pattern paper from the same collection. the images are then cut using its coordinating die set. Simply highlight the images with Staedtler water- color pencils and dust glitter using the adhesive that dries clear. The sentiment is from the same paper collection and the Humming bird is from Botanic Orchid Collection. Humming Bird is first stamped with black archival ink and then painted using water-color pencils. All the elements are layered using foam tapes.