Good Morning all….!!
Today, I am on DCAM blog again.
Past one year I have been collecting various stamps which I thought would tempt my daughter to jump into this fabulous craft industry. Last year I gifted her a huge collection of critter stamps and dies on her birthday too. I was surprised to see her unexpected reaction on getting those lovely stamps as most of the crafters including me,  will jump and scream with excitement getting those in hand.
Awww….Really, Did you buy these for me??
Naaahhh!!
Seriously, NO Mom!! And she immediately pointed the finger towards me. She was so true. It was me who was getting tempted to try such cuties. Though I have my very own style of working but every day my fellow crafters have left me spellbound with their creativity and always inspired me to try my hands on cute and cuddly stamps. Few days back I shared my very first try on these and it was also appreciated by you all.  If you missed it you can check the post HERE. Today, I am again sharing few more cuddly buddly envelopes which I created using the latest release of DCAM. I was already in love with designing envelopes and now gone crazier playing with DCAM envelope die. Their latest release of Inverted Scalloped Frame series is like a cherry on top. These gave me so many options to create windows, frames and many combinations if combined with different shapes. The size of alphabet dies made it so easy to create customized sentiments and titles for a variety of projects. Though I made a variety of envelopes, many techniques are still left to explore.
Here, I go with my today's crafty post. I am again sorry for such a lengthy and picture heavy post. But I am sure you are all going to love it again.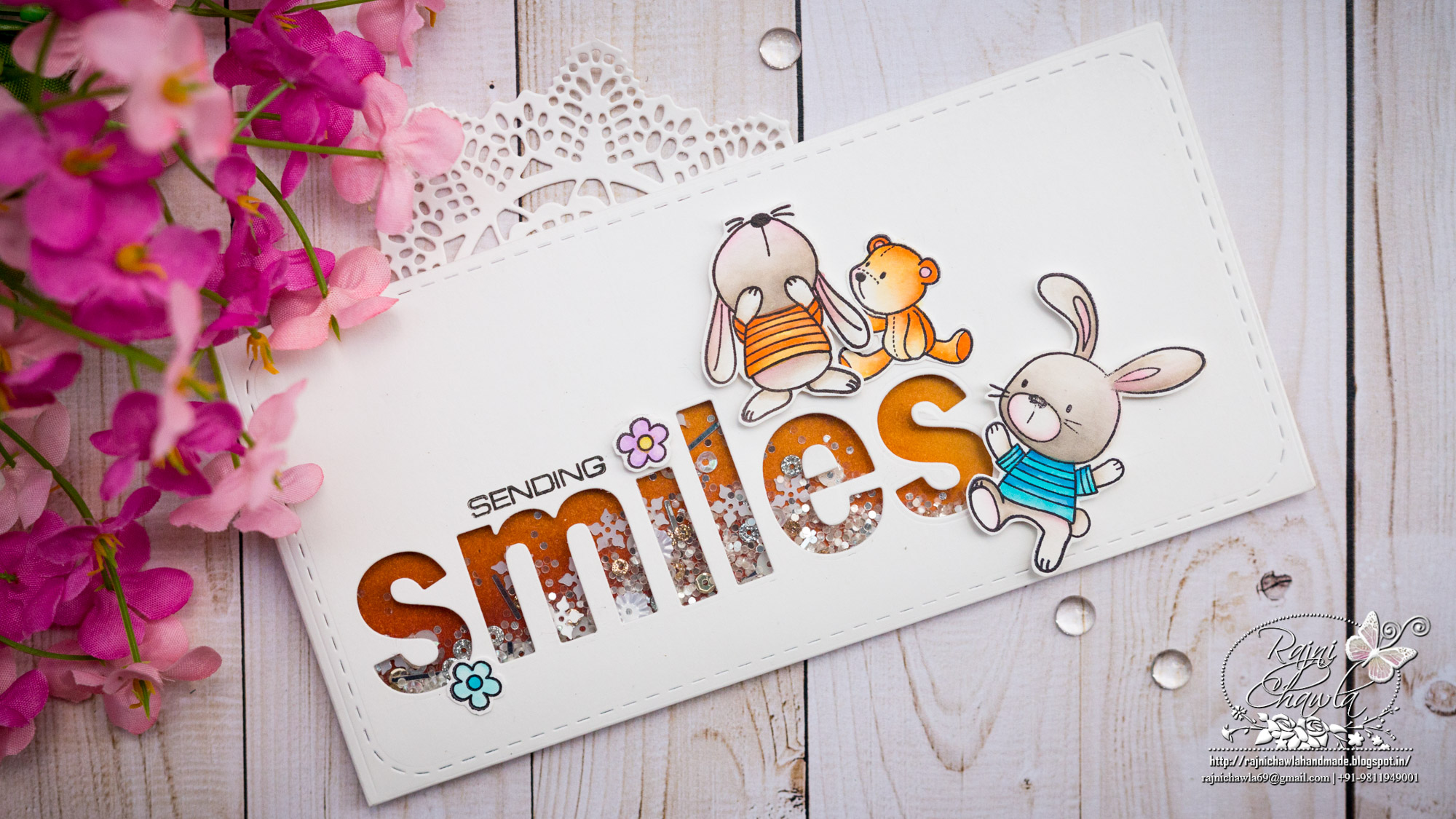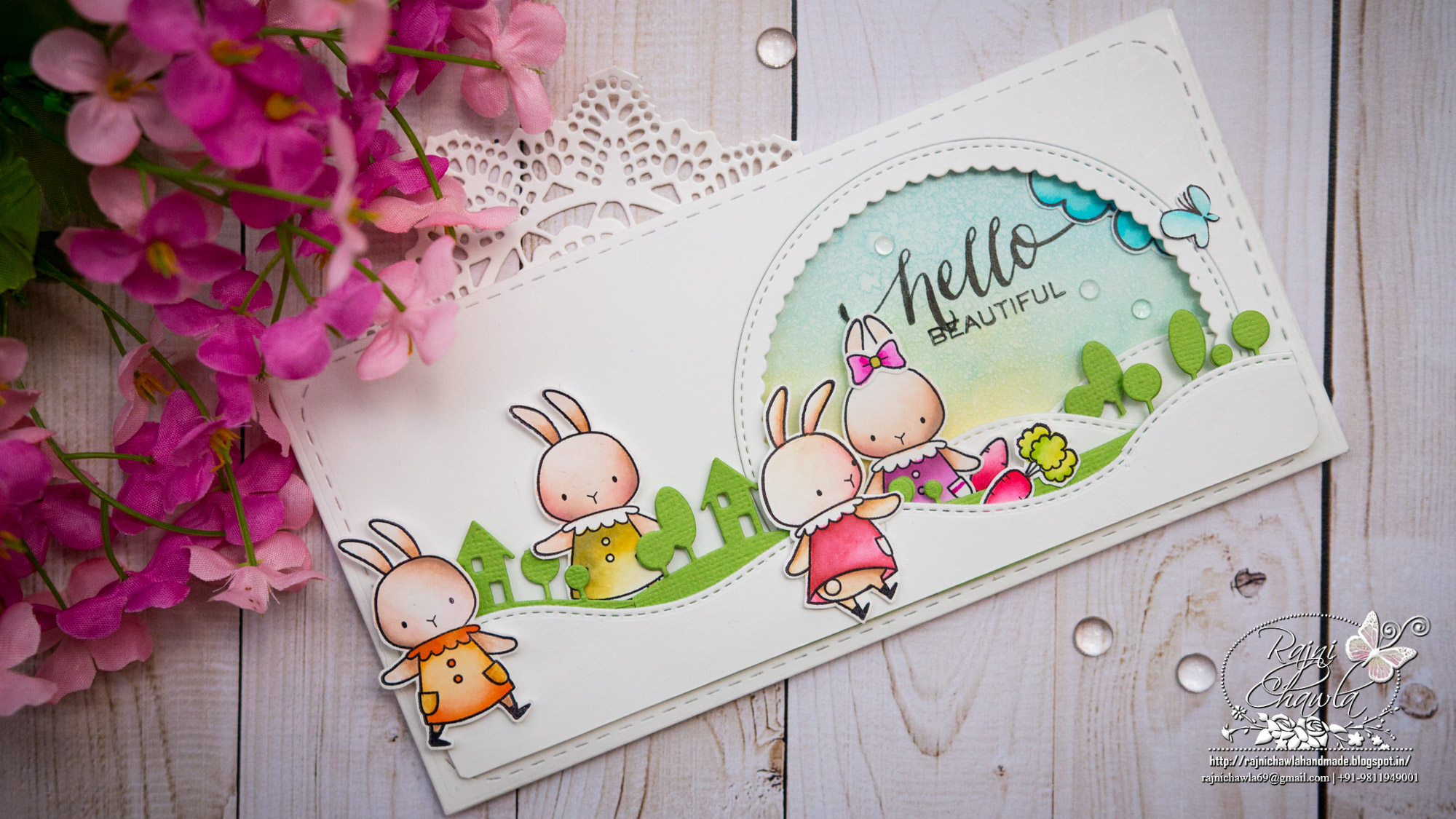 It was real fun creating this birthday scene using DCAM Balloon Die. So many sizes….n so many shapes.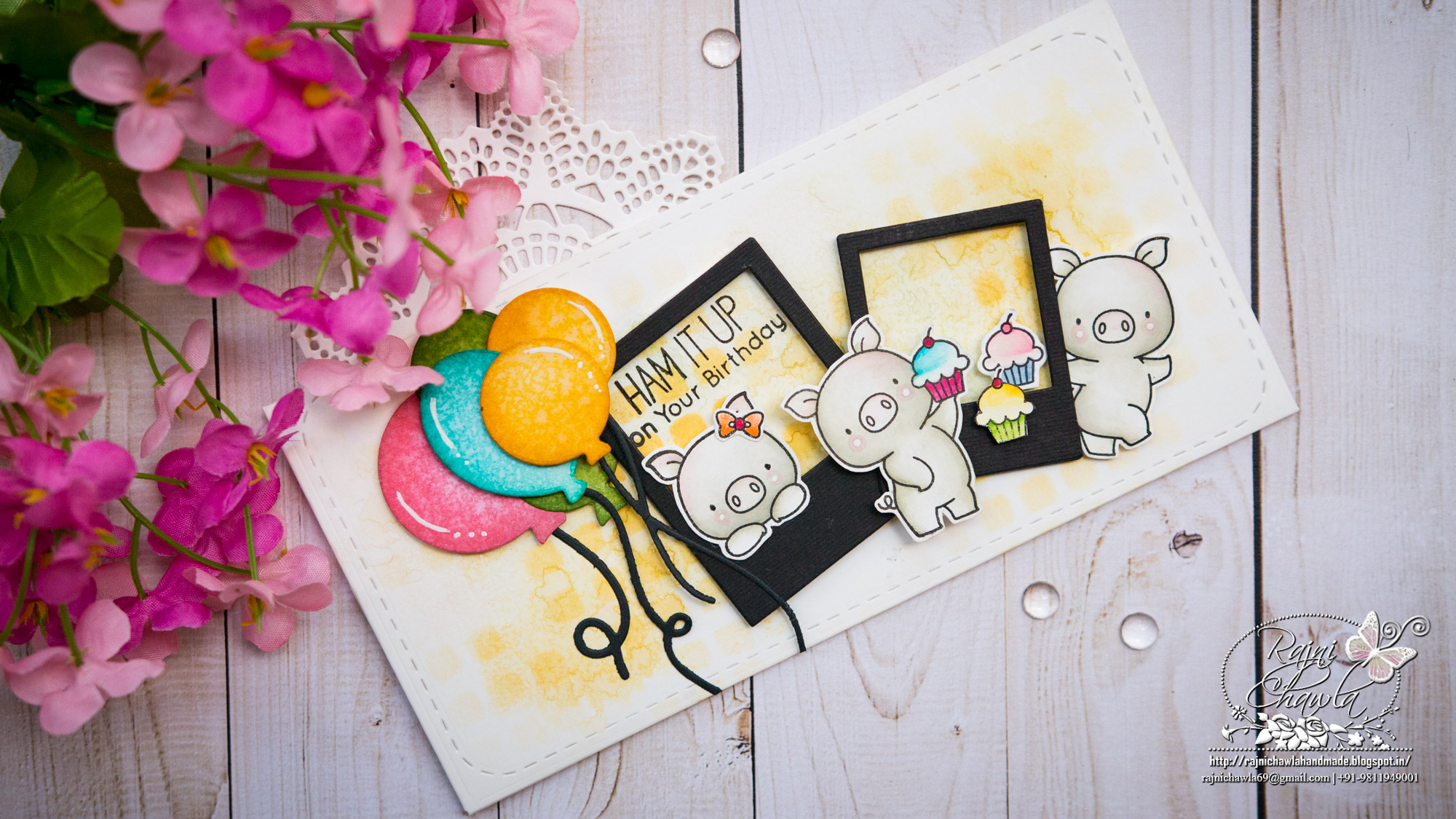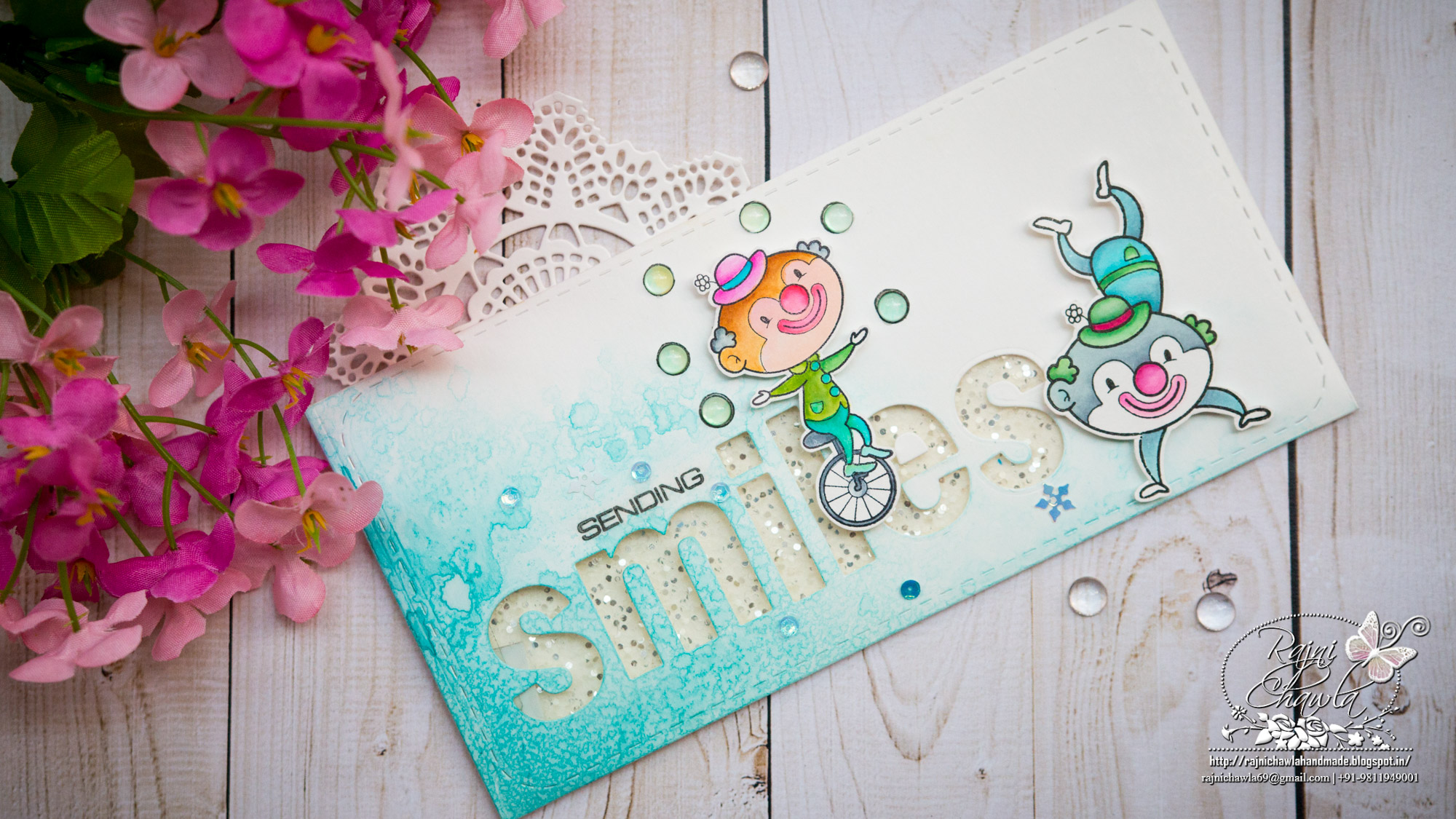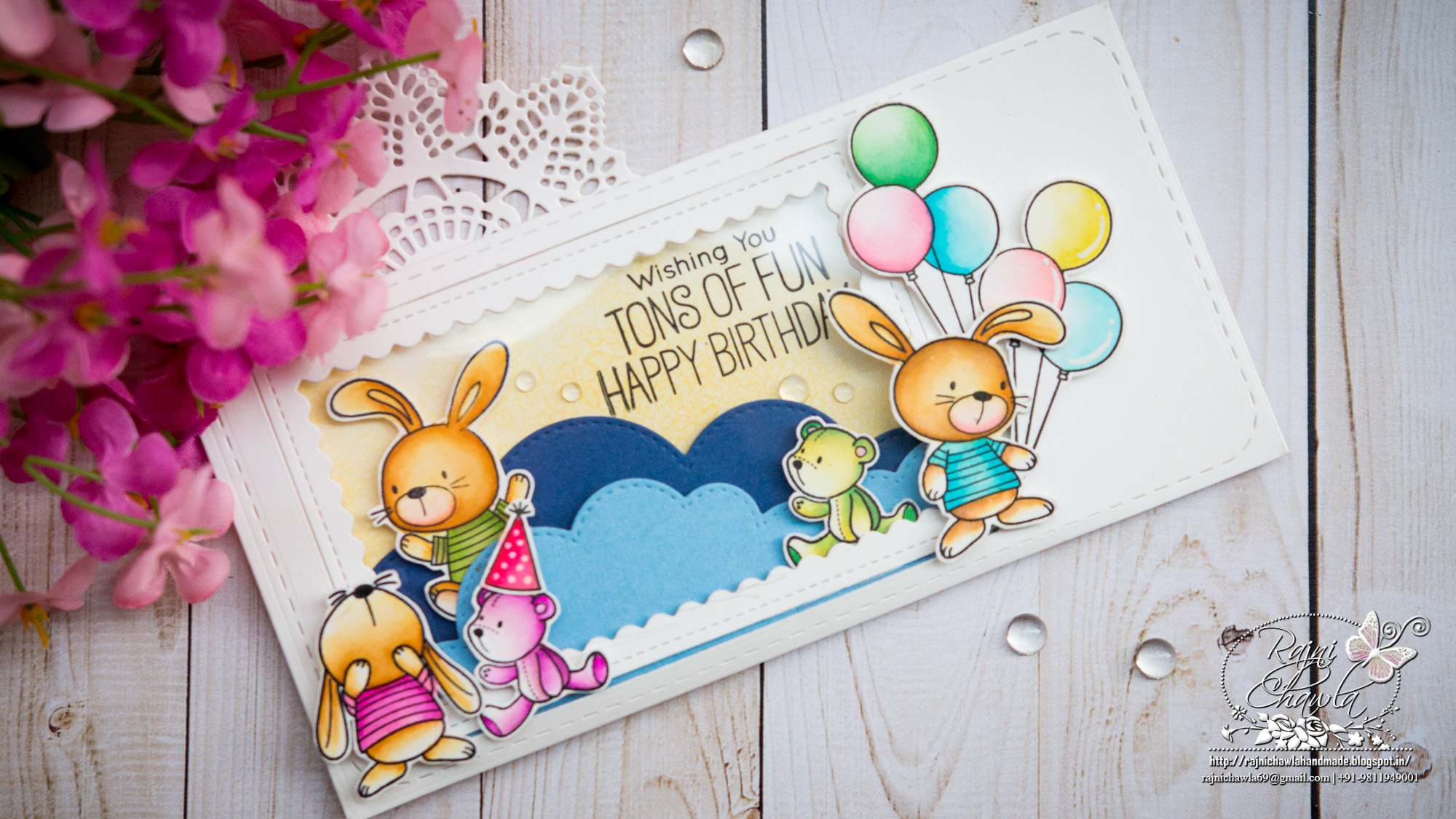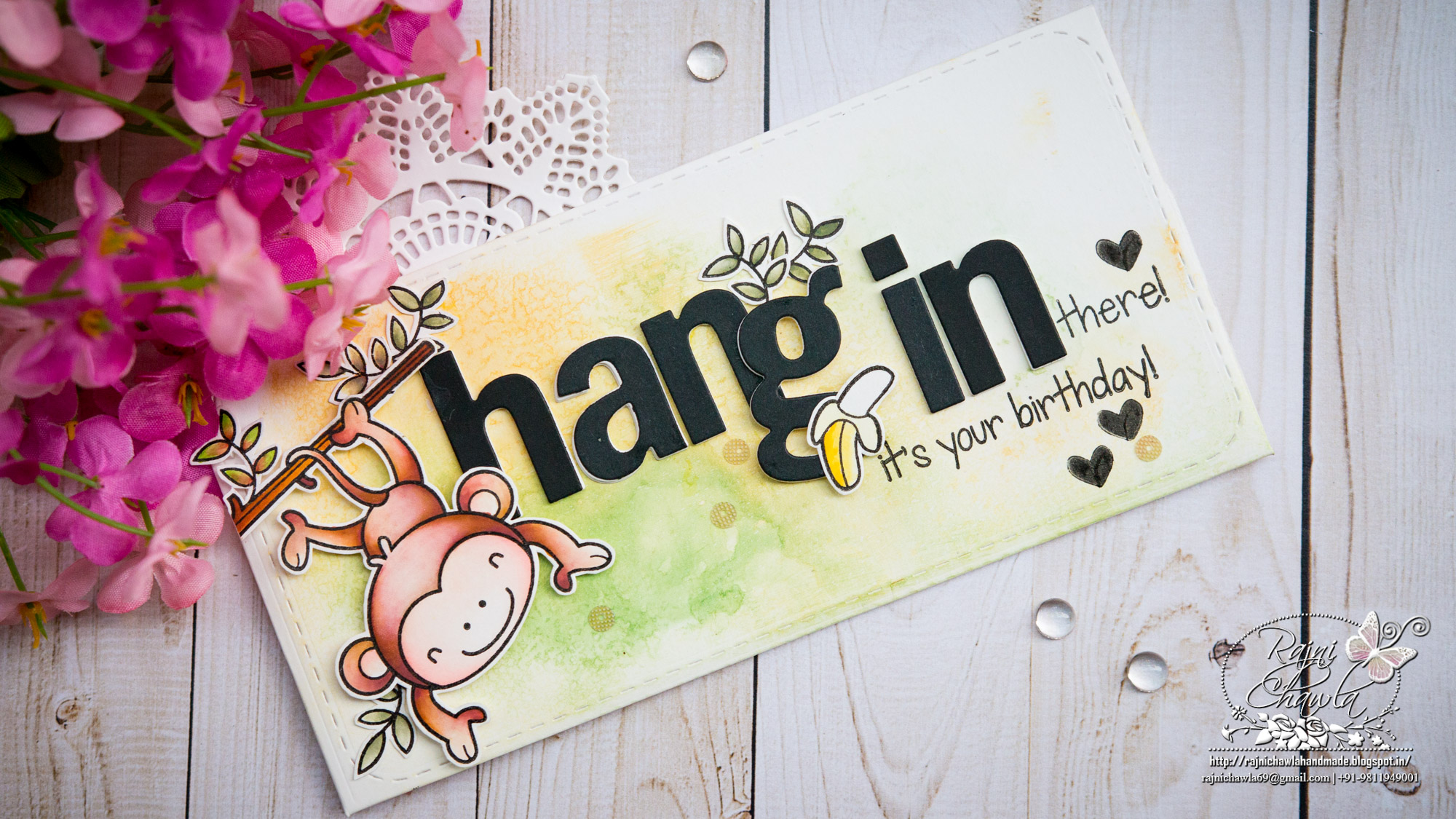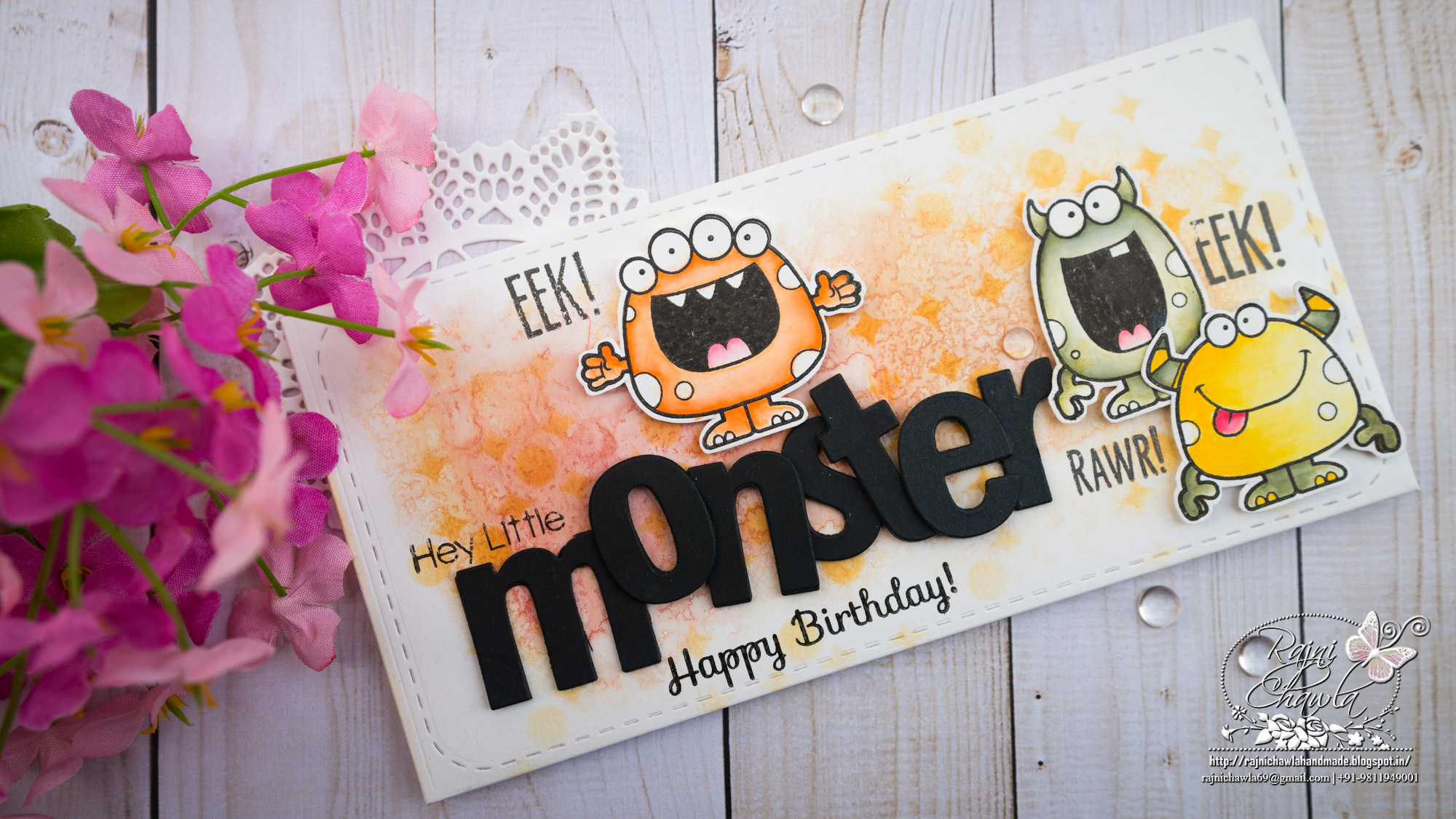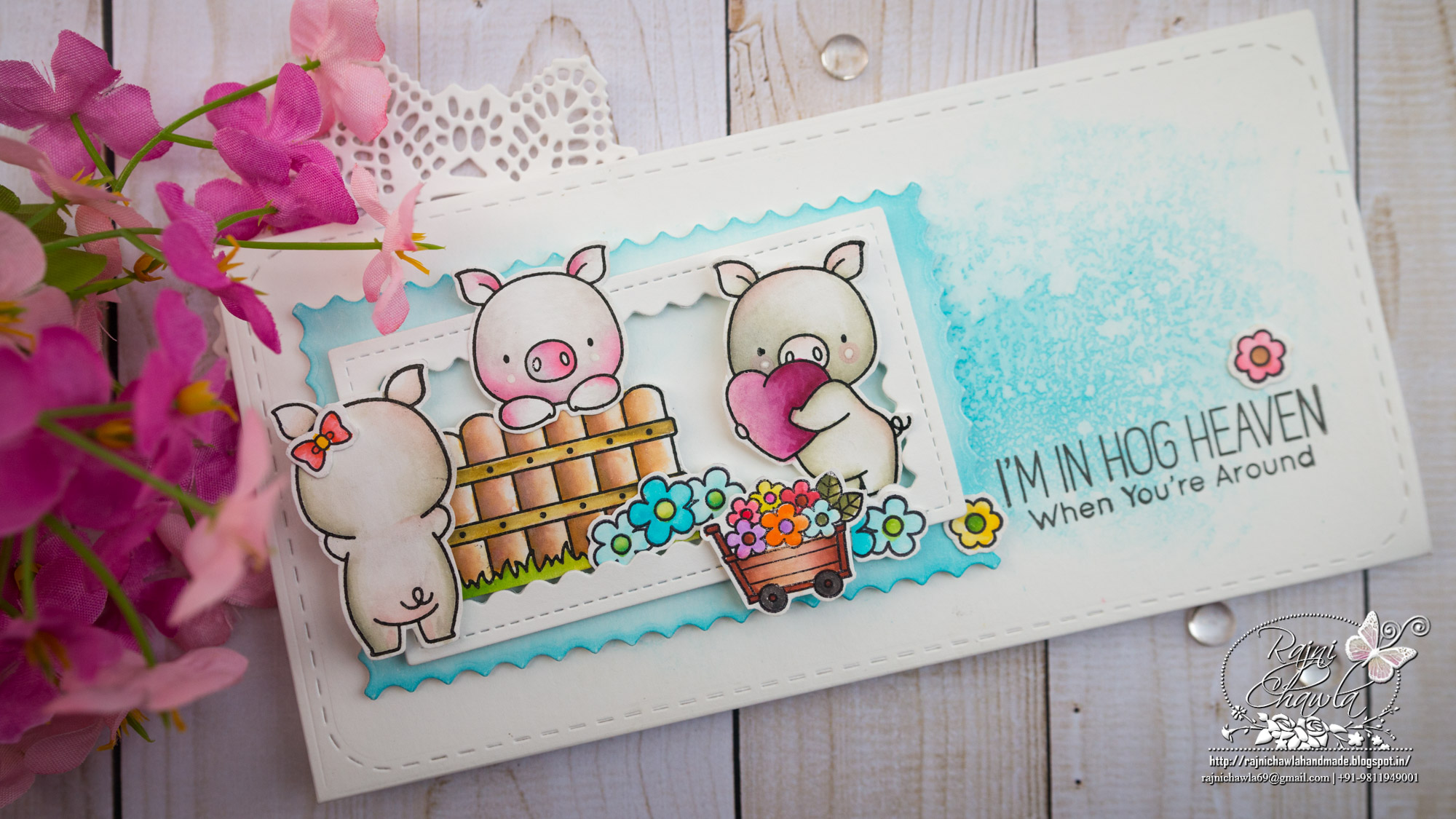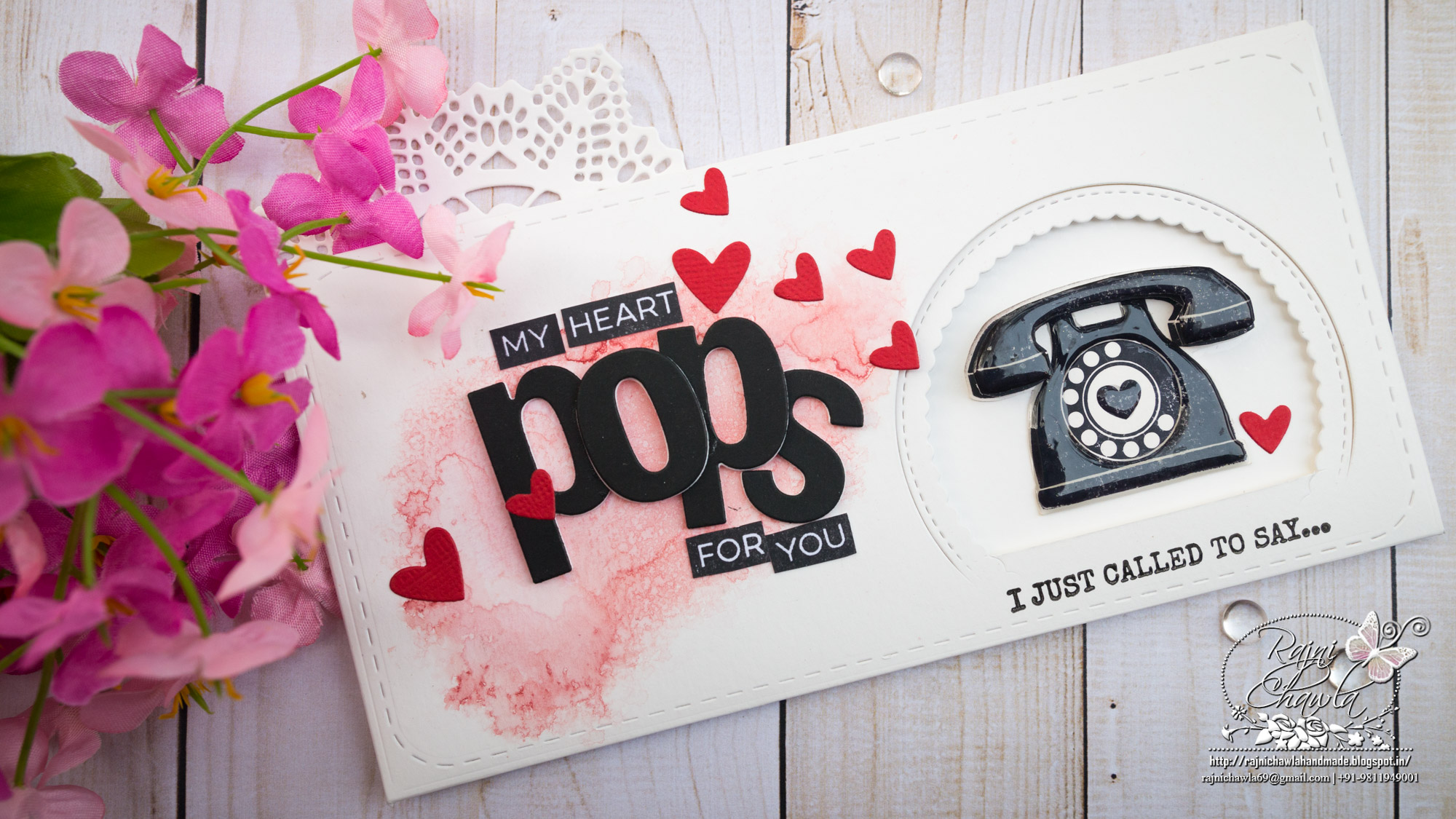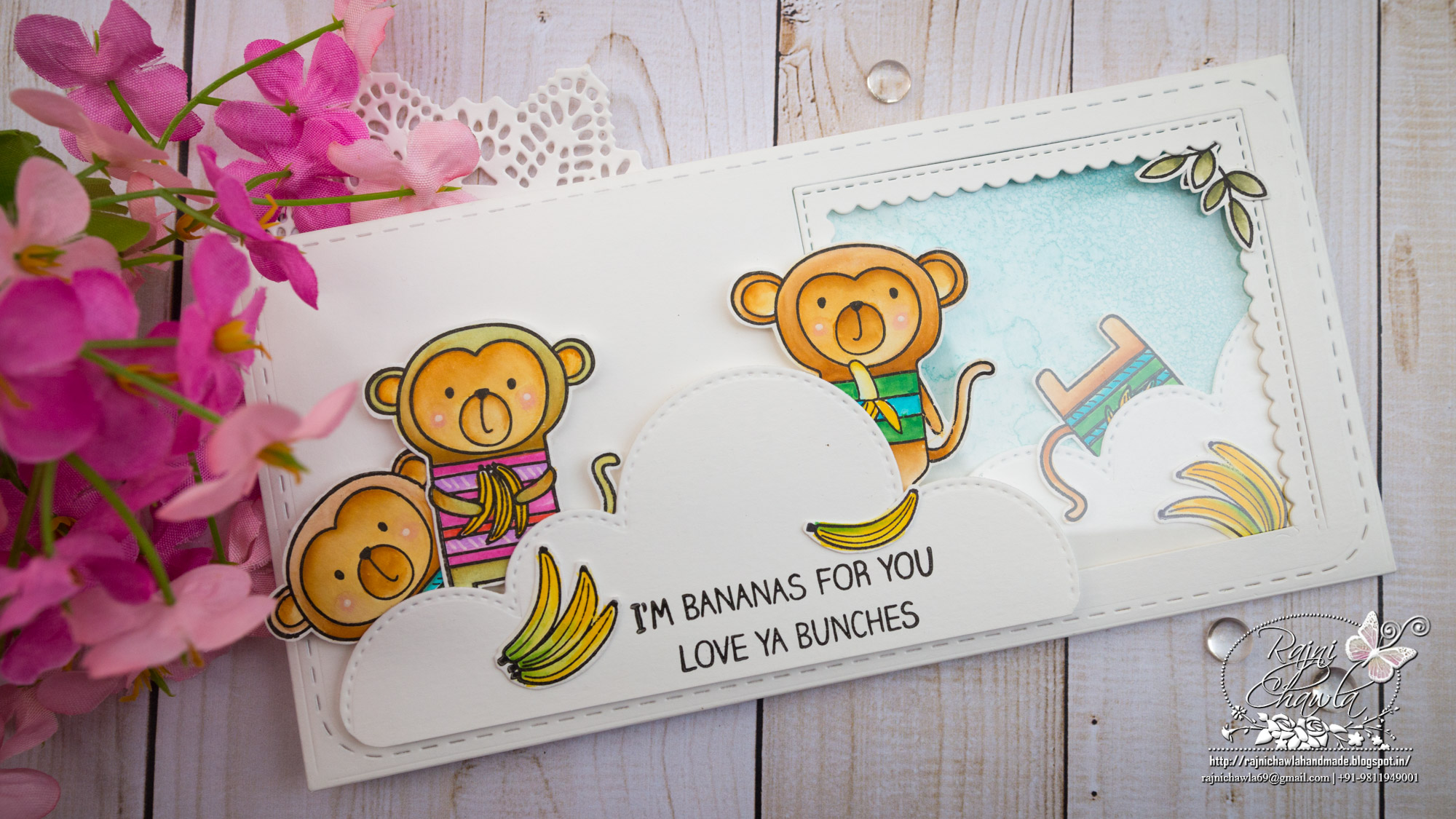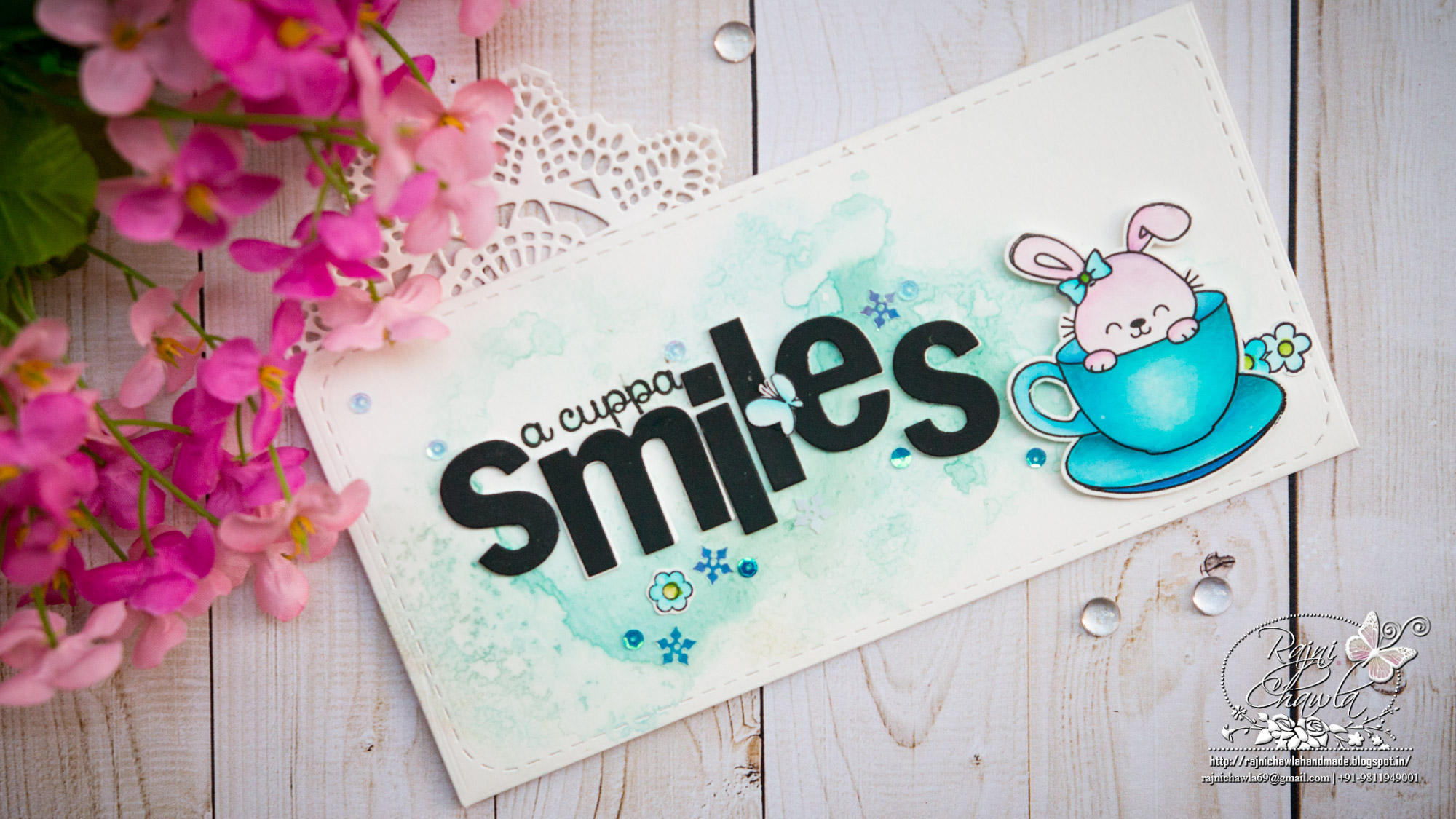 I so liked the envelope that I tried a card too with the same concept.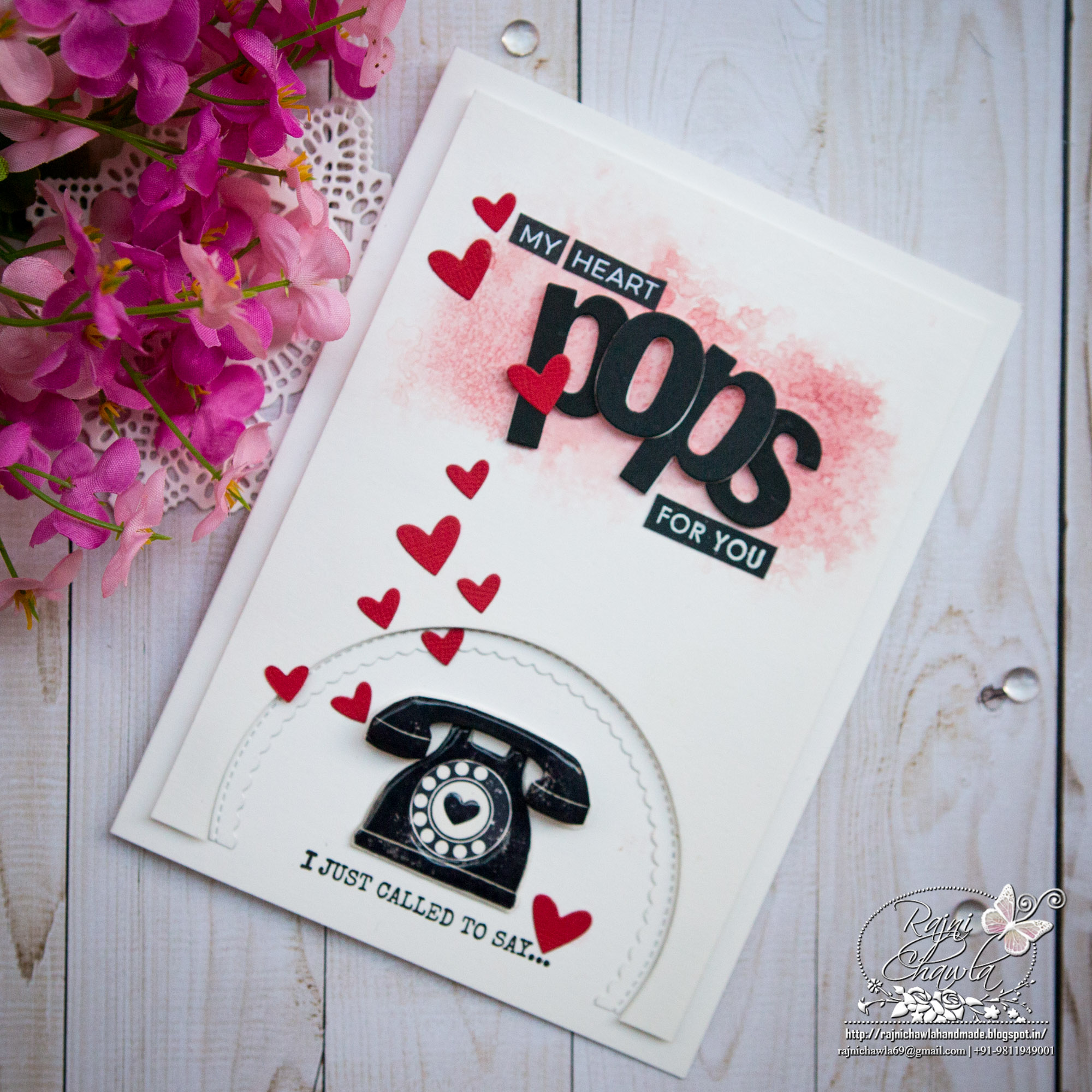 Look at the cover the page Piercing die by DCAM.….I am simply loving it.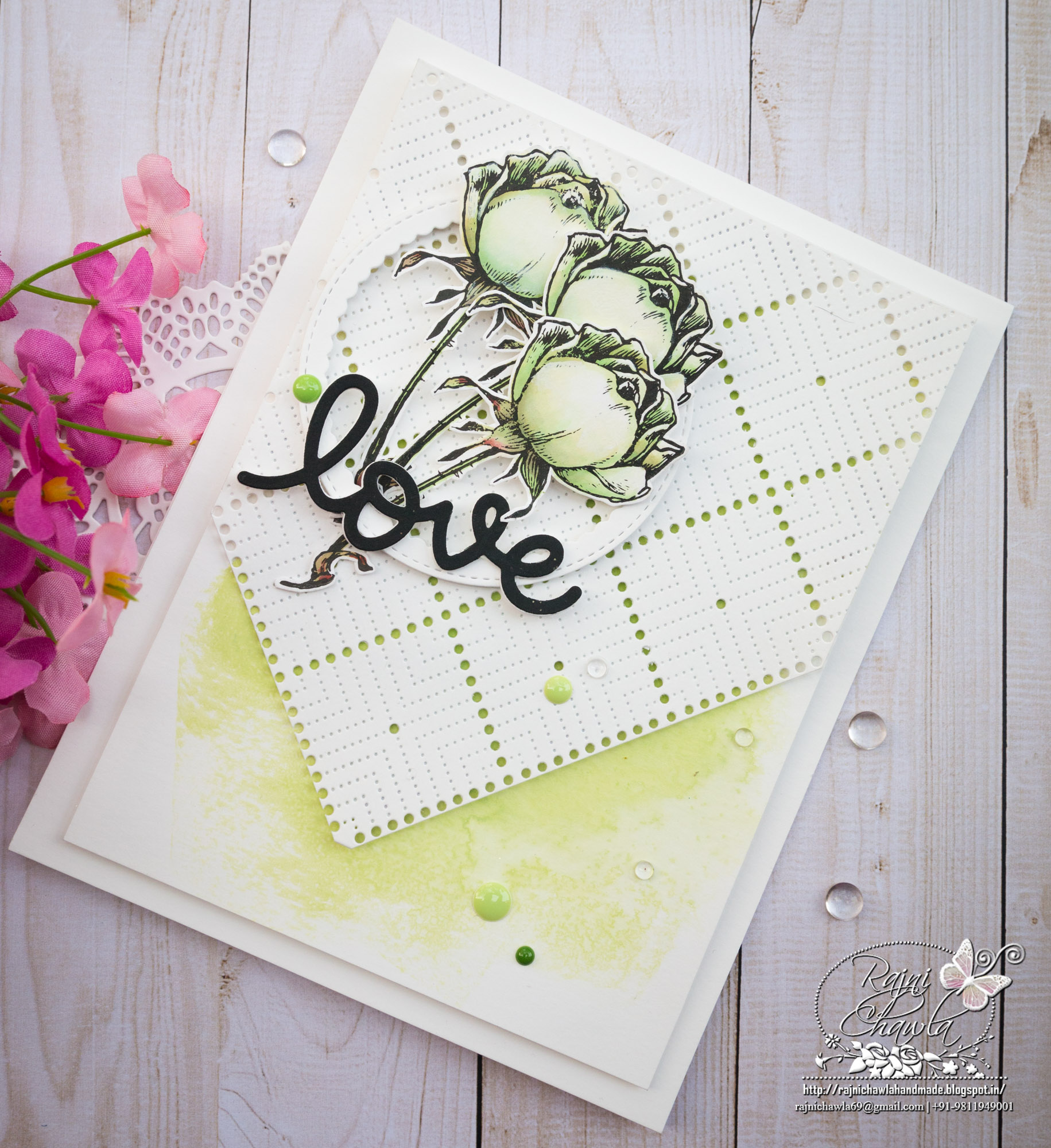 In this card, I combined Double stitched Circle Die and Pierced Dotted Background together to create the backdrop for my handpainted flower bouquet.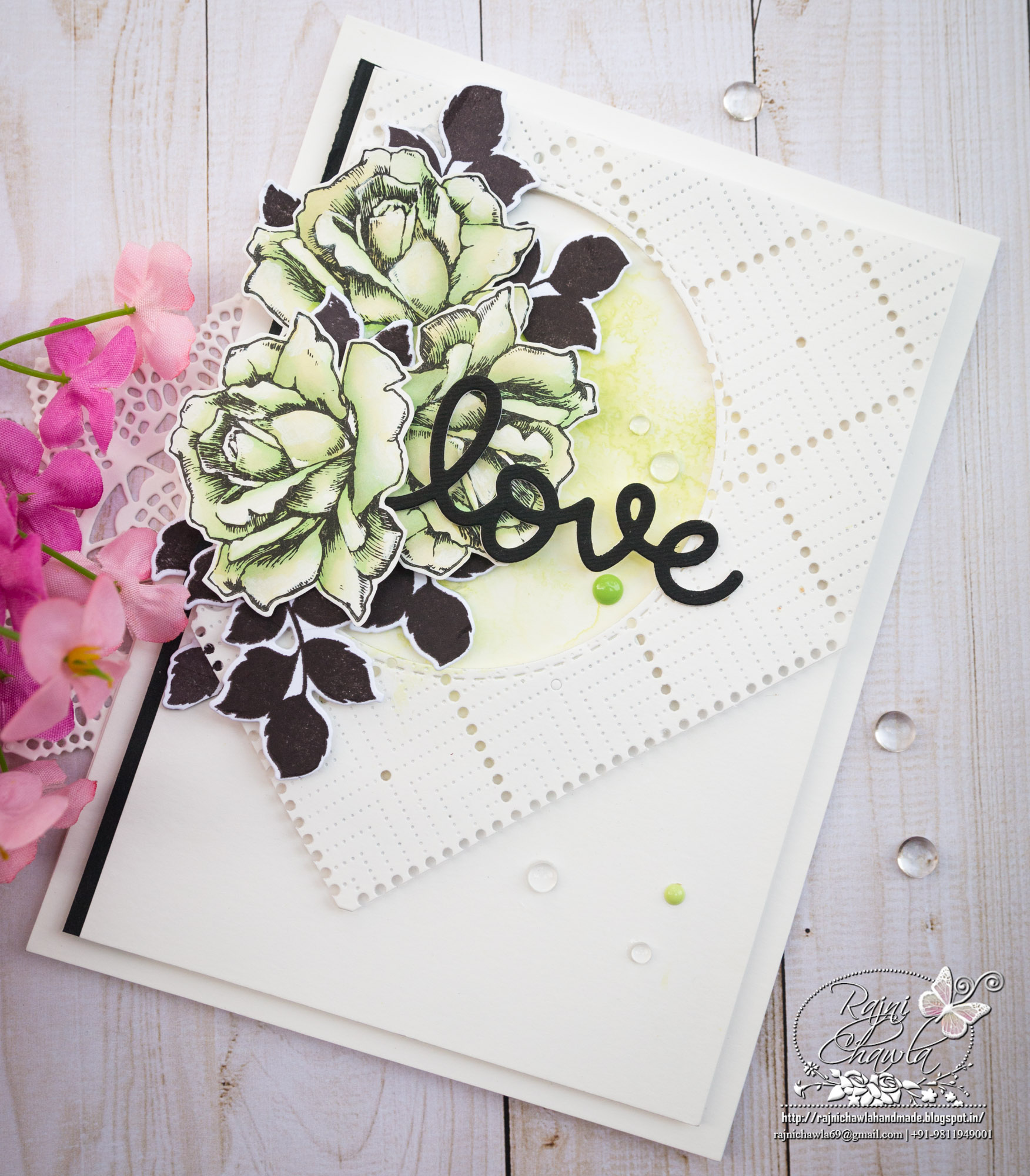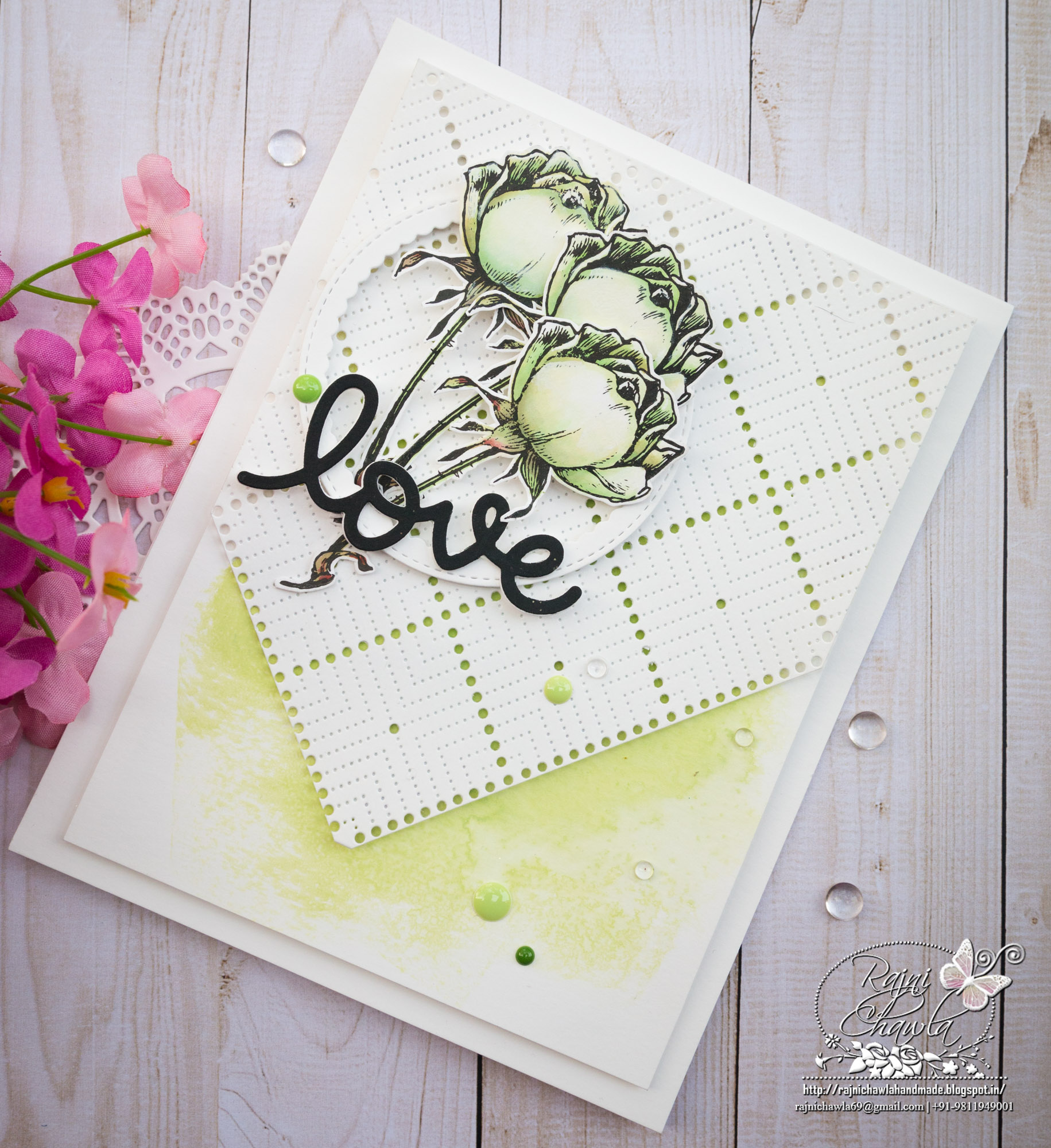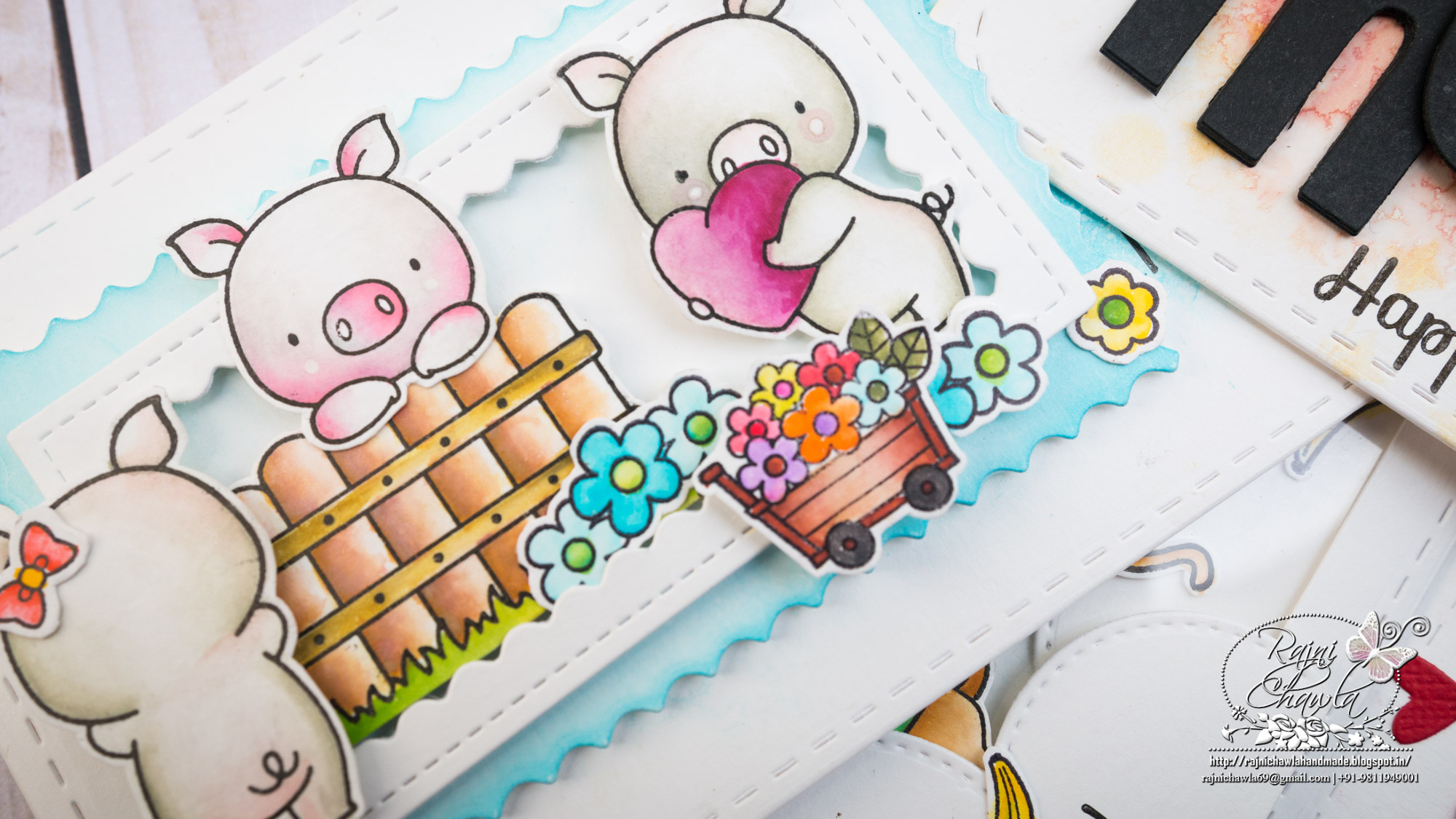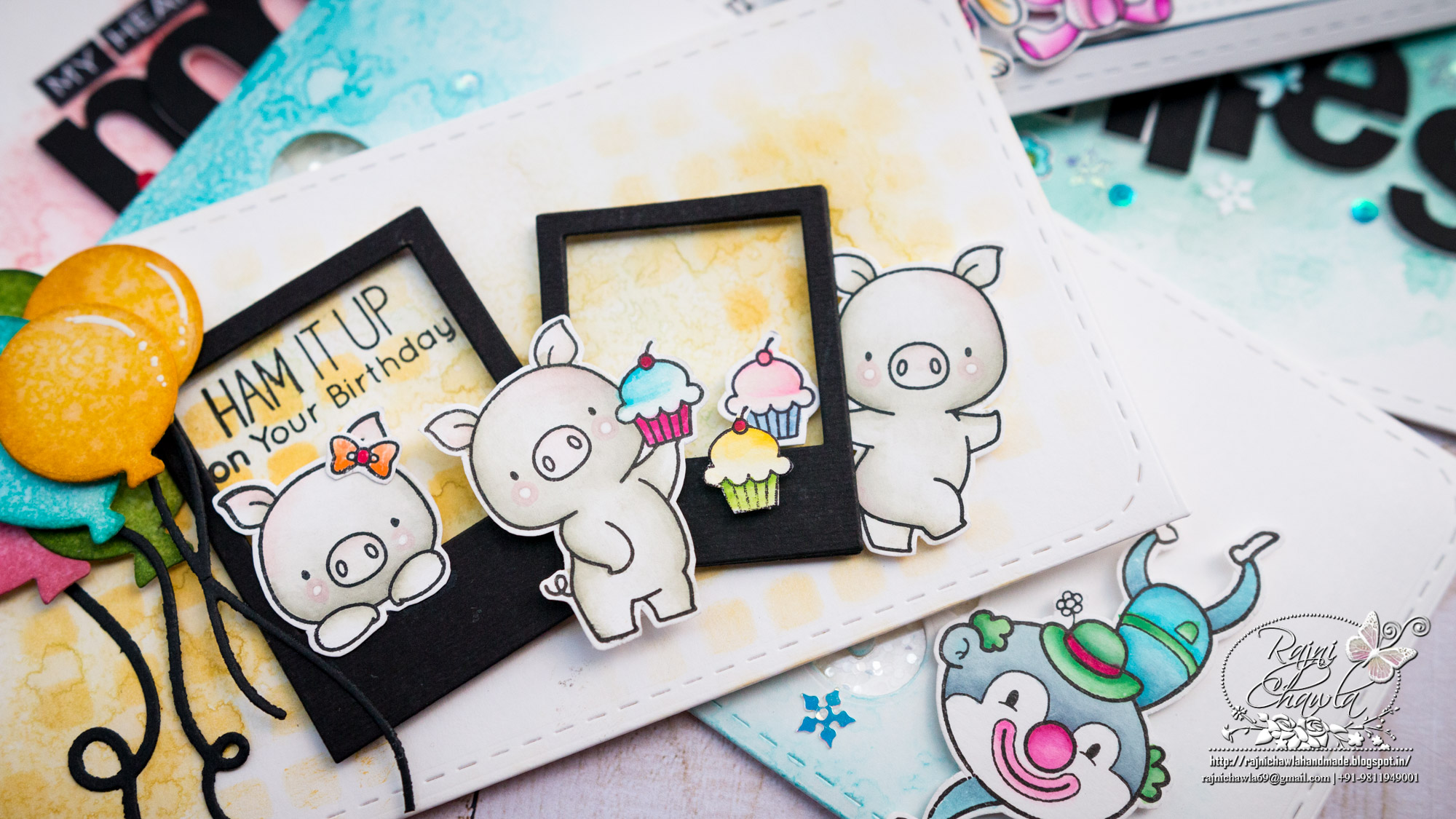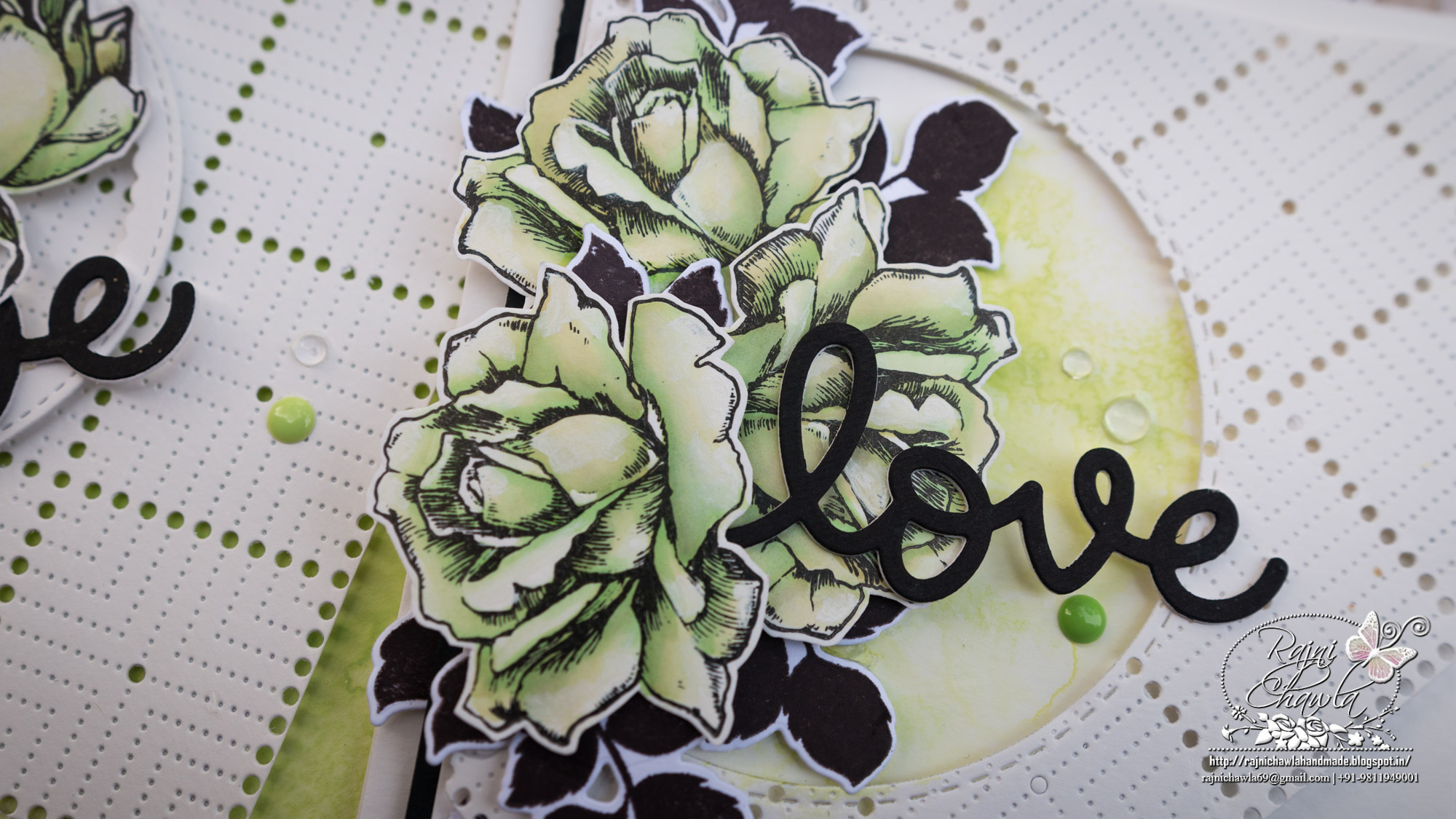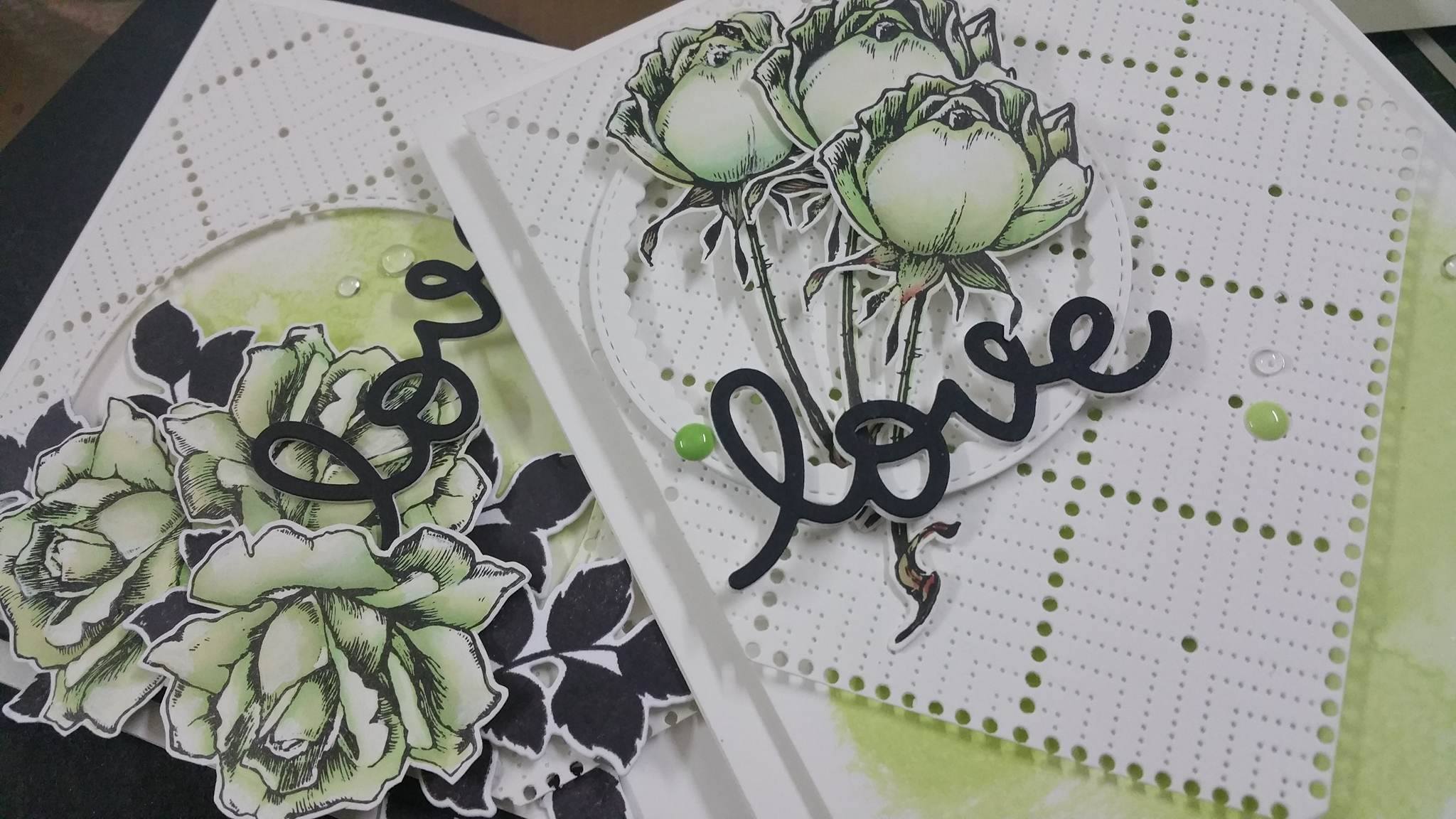 The stamps used here are from Your next stamp, My Favorite Things and Inspired by Stamping. Most of all the dies used are from Die Cuts And More. The accessories used as an extra embellishment, like Sequence and Clear Droplets are also from DCAM.
That's all from me today!!
All the supplies used from DCAM store are directly linked to their website for your reference. I hope, I was able to inspire you a little to pull out your supplies. Do visit my blog Timeless Creations for more inspiration and leave some love.