Good Morning all…
Here, I am back again after a long long break for Dusty Attic Blog. I really had fun teaching my classes in Mumbai last month. My six weeks highly packed schedule of my workshops really added  lots to my memories and experience. Crafters, there really appreciated the  results of Dusty Attic chippies and Dusty in Color. Here are the pictures of the layouts that I taught in my workshops.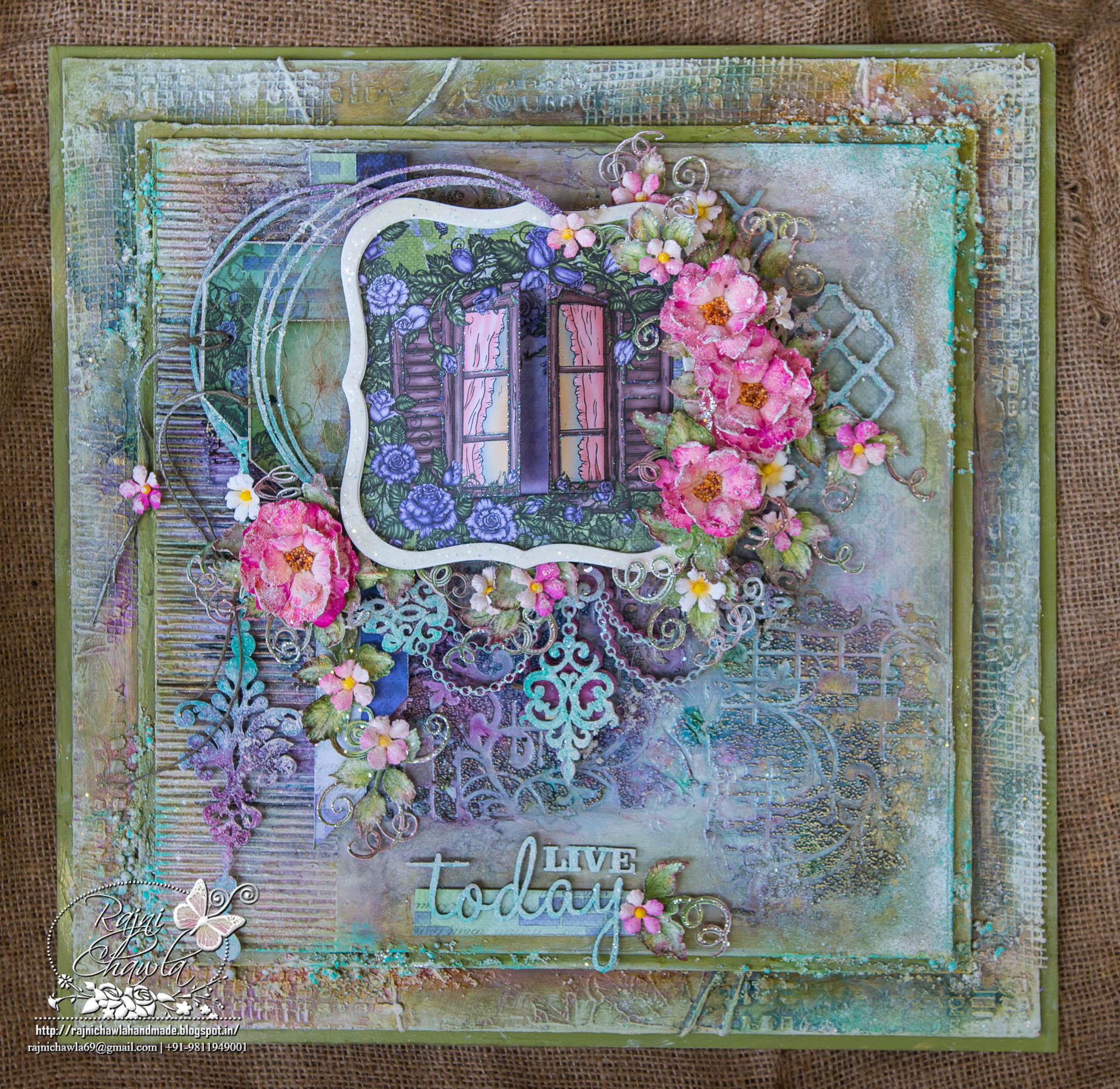 Look at the beauty of Elegant Chain by Dusty Attic. A little frosting and painting with dusty in colors is adding extra beauty to my project.
String frame small is popping behind the window. Loev the beautiful layers.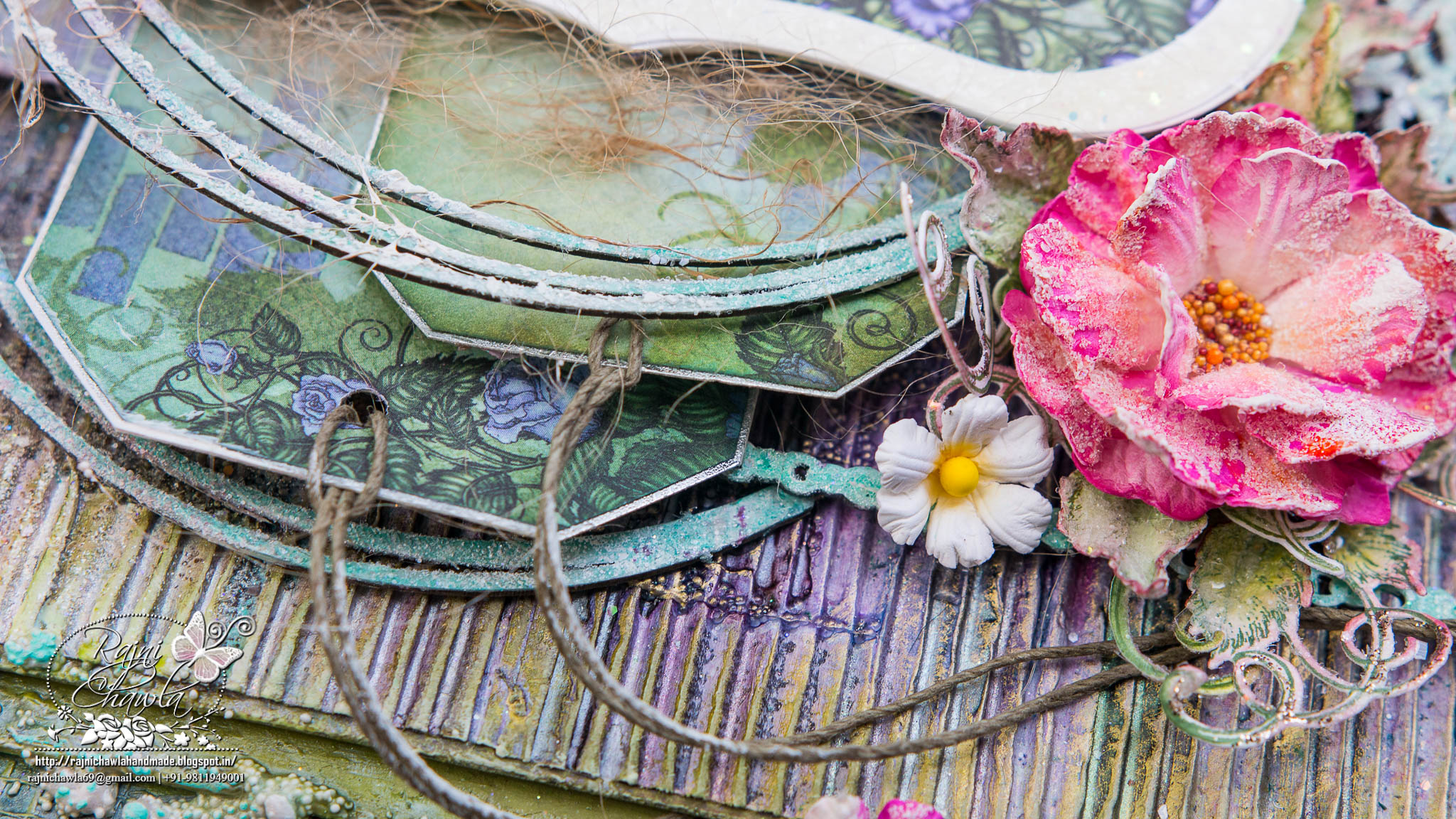 Ornate Pendant#4 is also painted with Dusty in colors and then added frosting. I also, sometimes simply gesso all chipboards and paint them with the sprays used for backgrounds.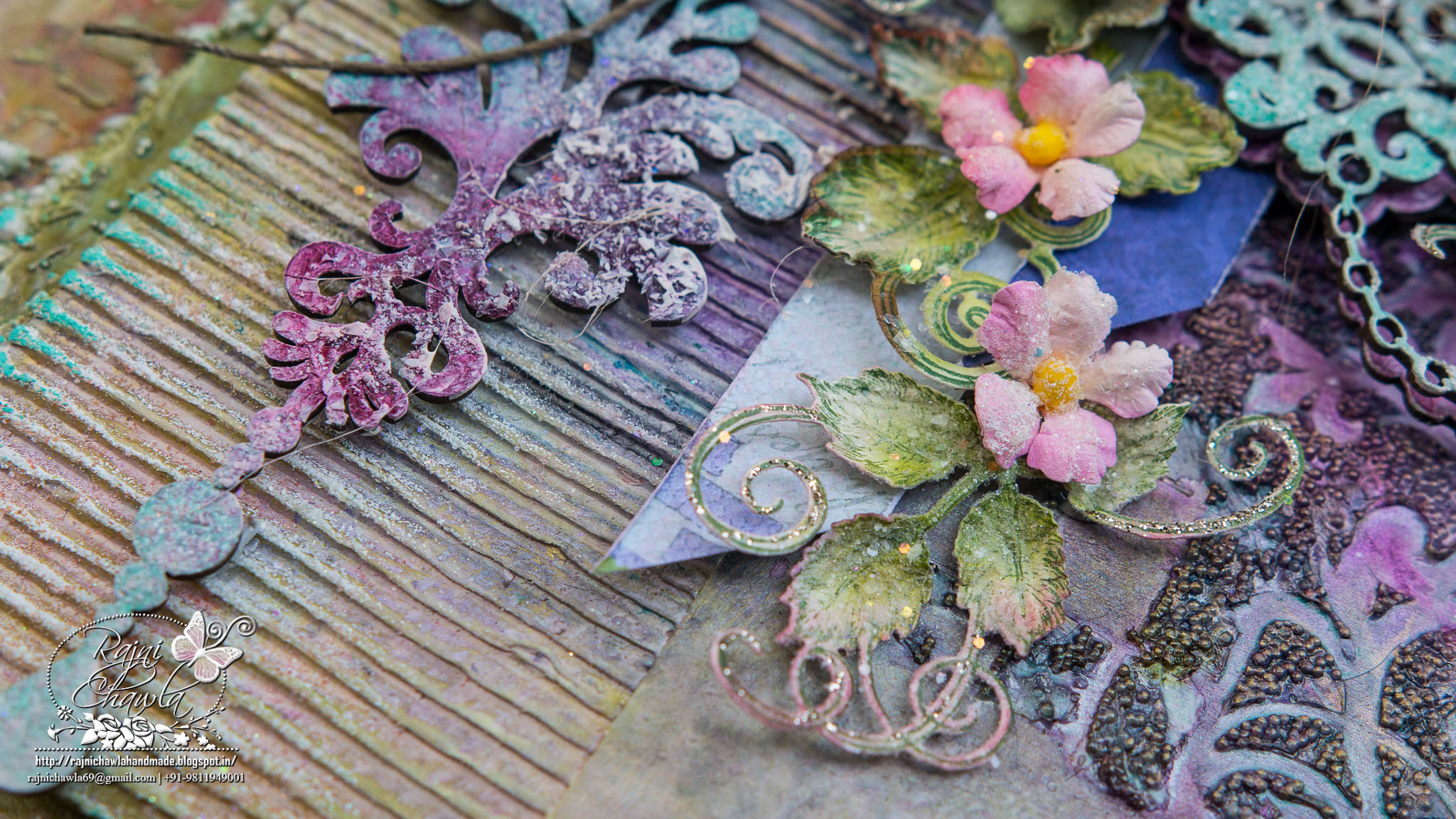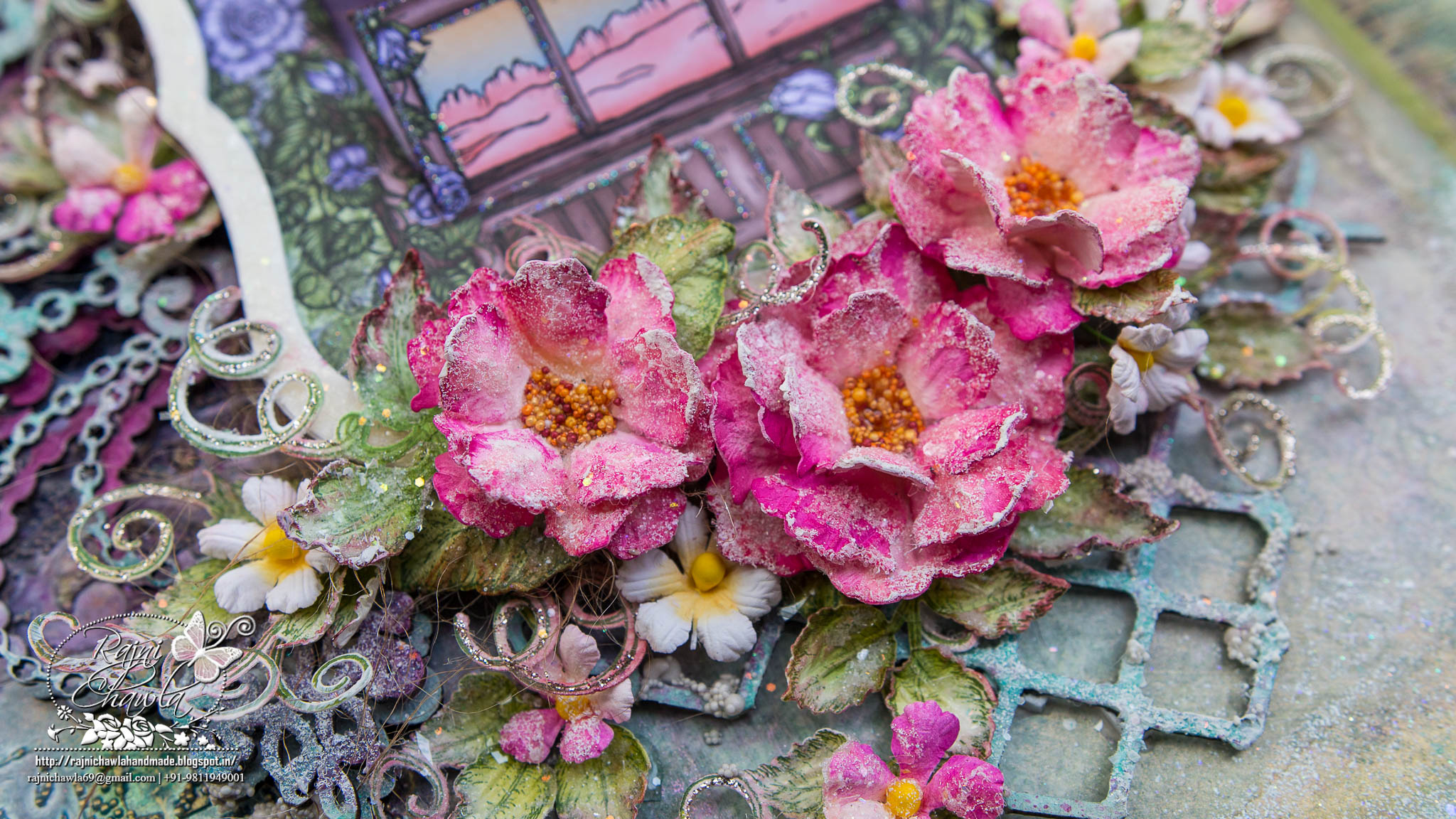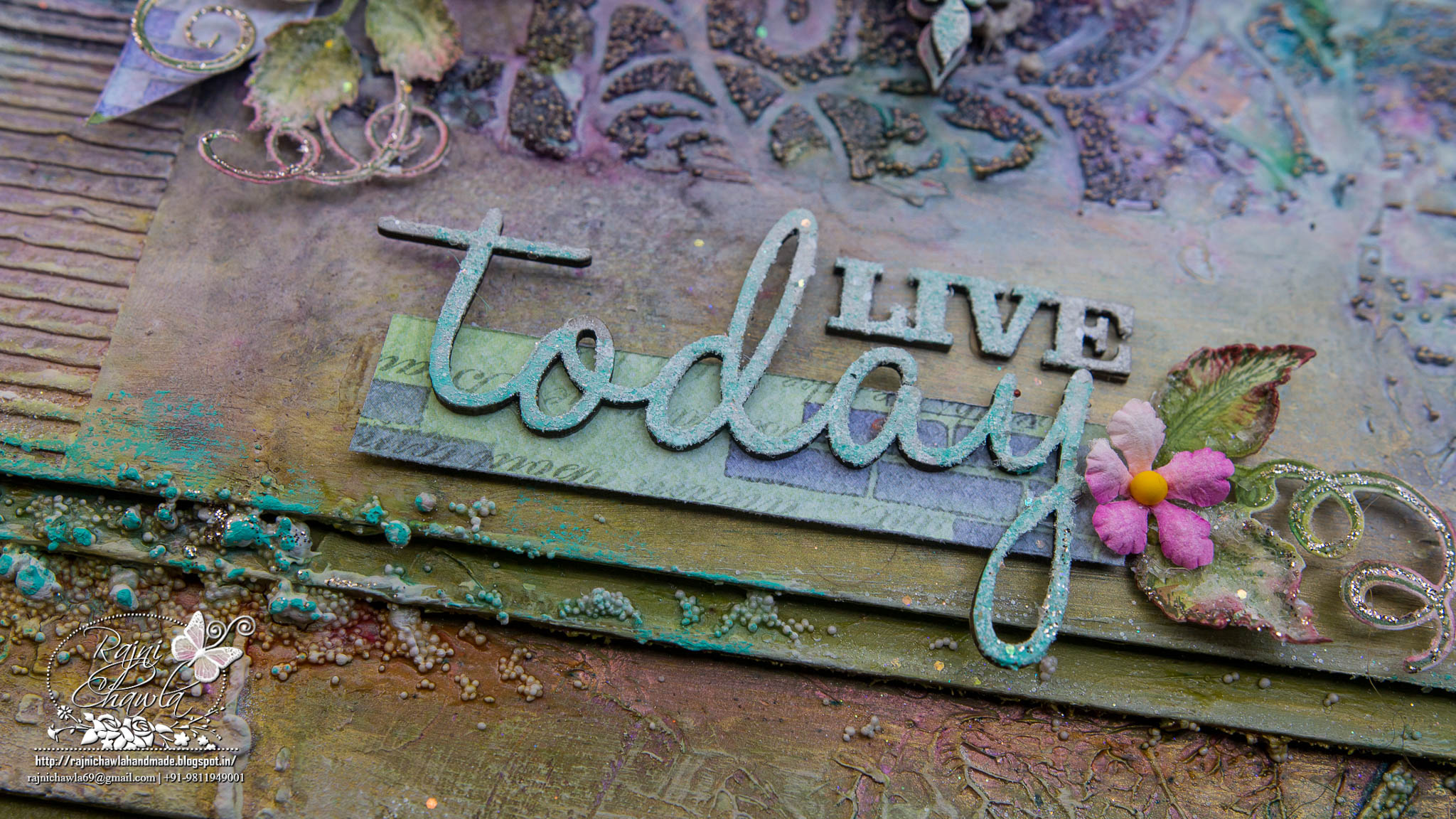 HERE IS MY SECOND LAYOUT THAT I TAUGHT.
Lace Border#4 used here. I ts painted with Dusty in color and then frosted. I have also used Decorative Scroll#1 and sentiment " Special" from Words and Titles  Collection of Dusty Attic. All the flowers are handmade using Heartfelt Creation's stamps and dies.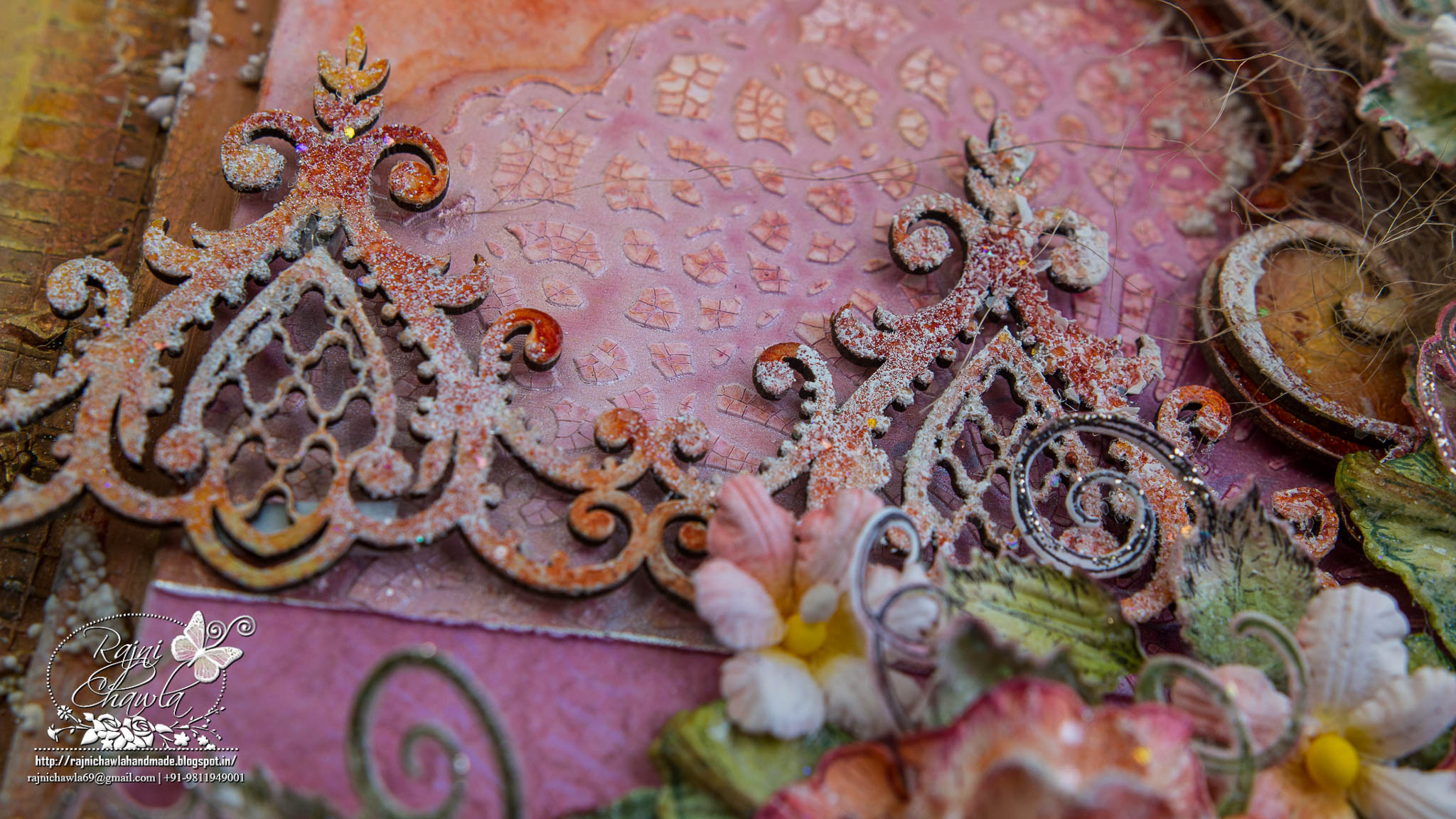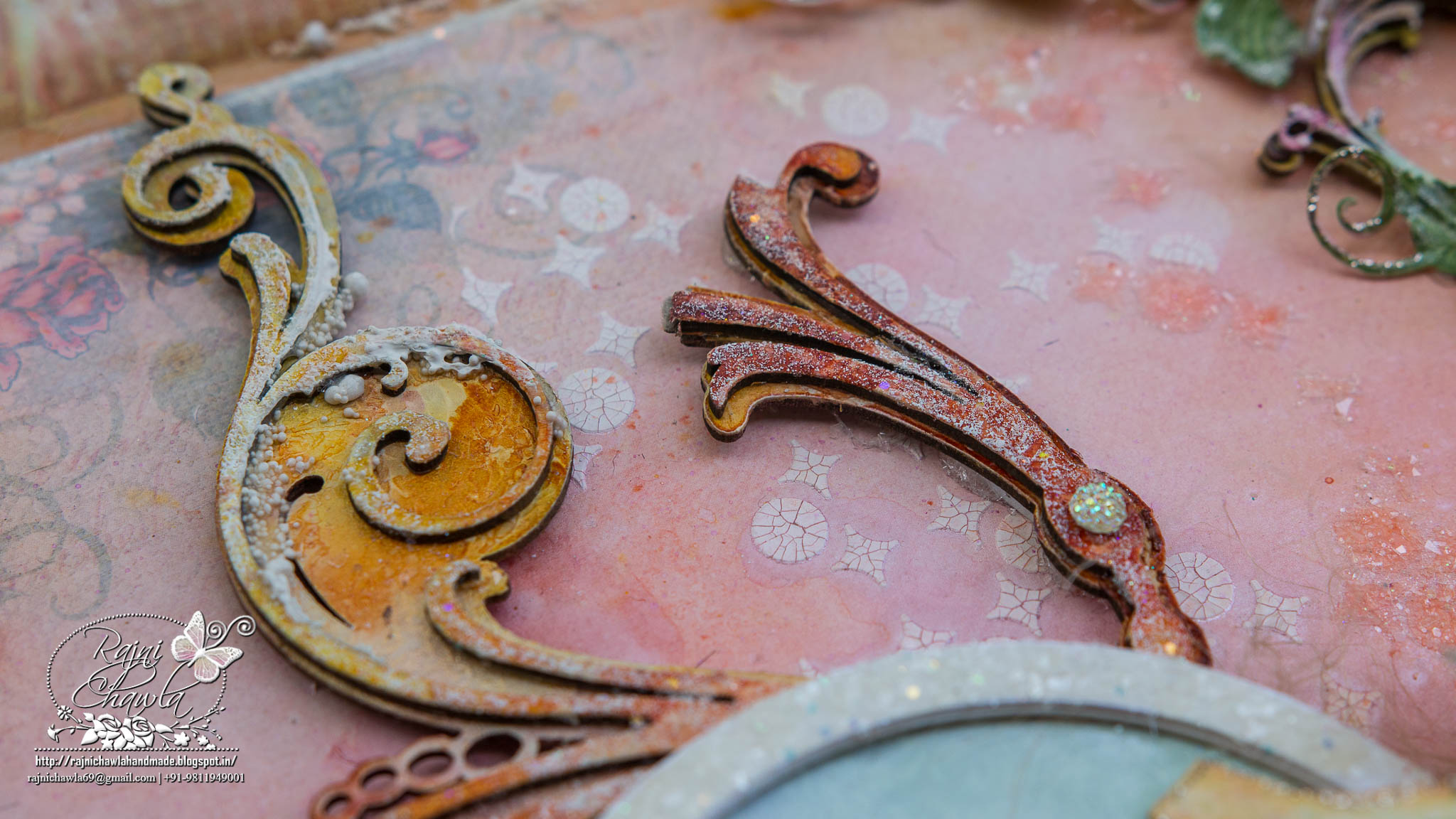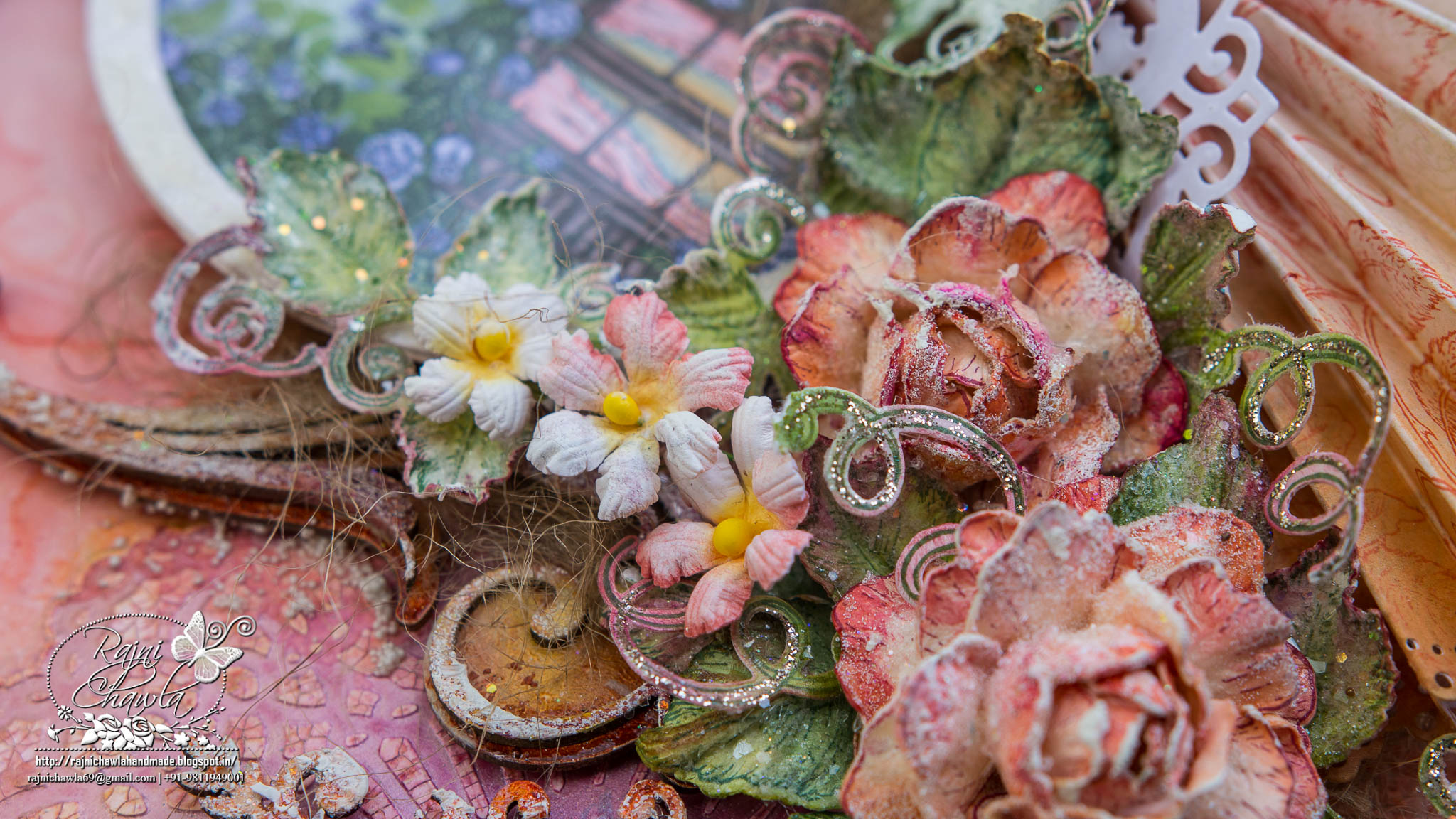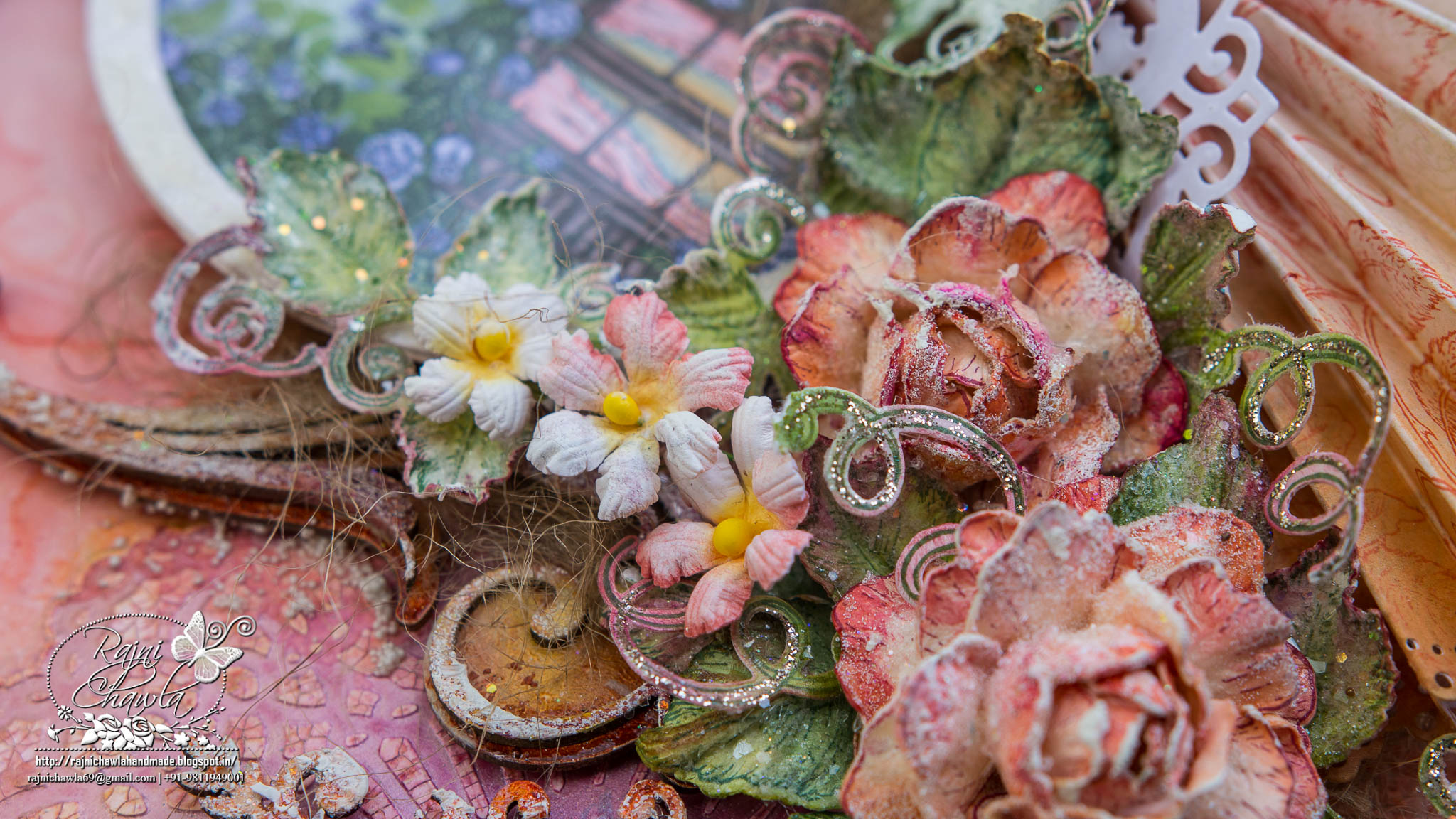 And happy to share few clicks from my Mumbai workshops….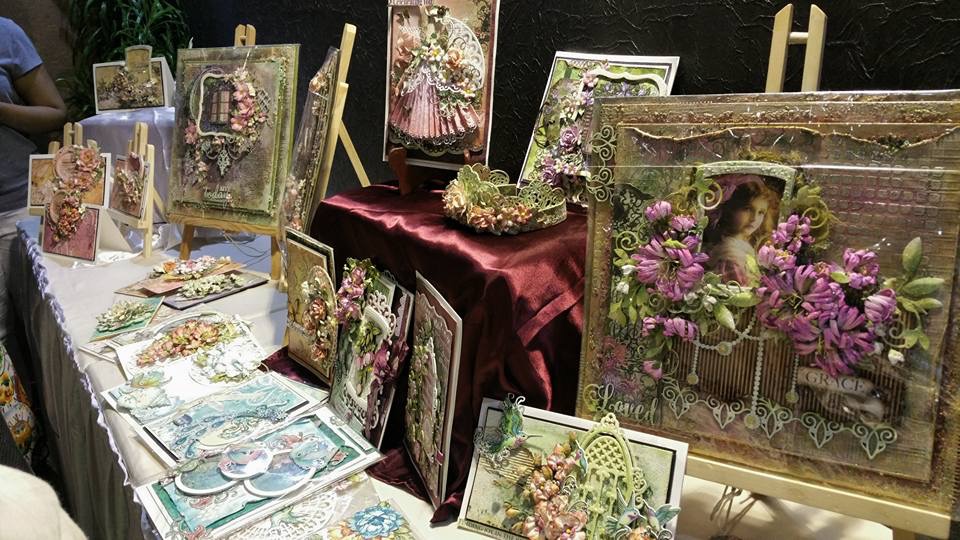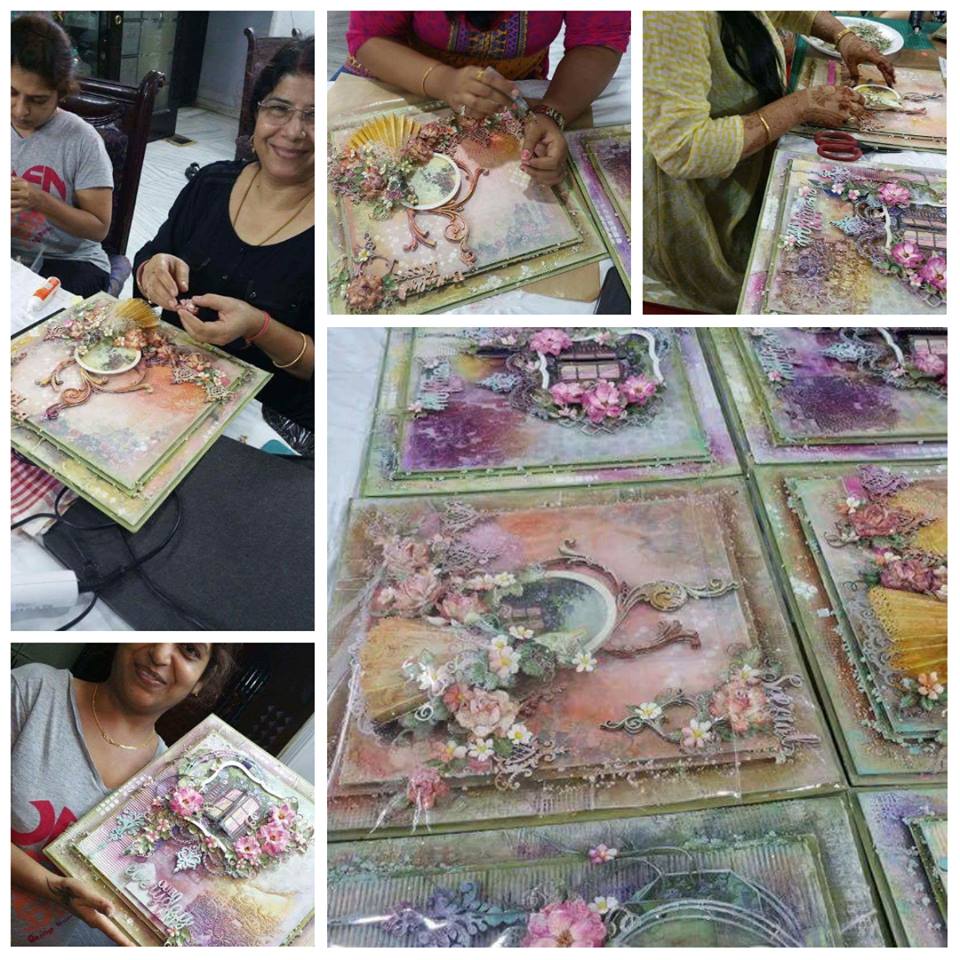 NOW HERE IS MY TAKE ON TO NOVEMBER MONTH MOOD BOARD….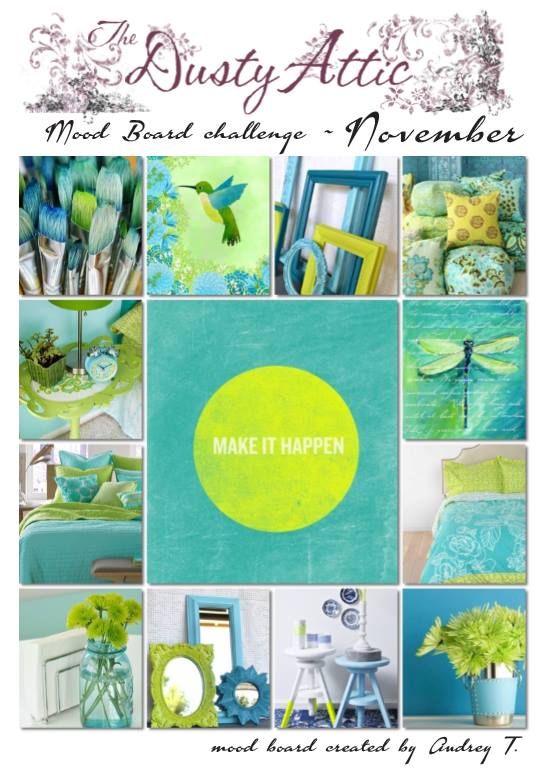 This month's mood board is my daughter's favorite. She loves bright and neons. so, I decided to scrap with her picture today.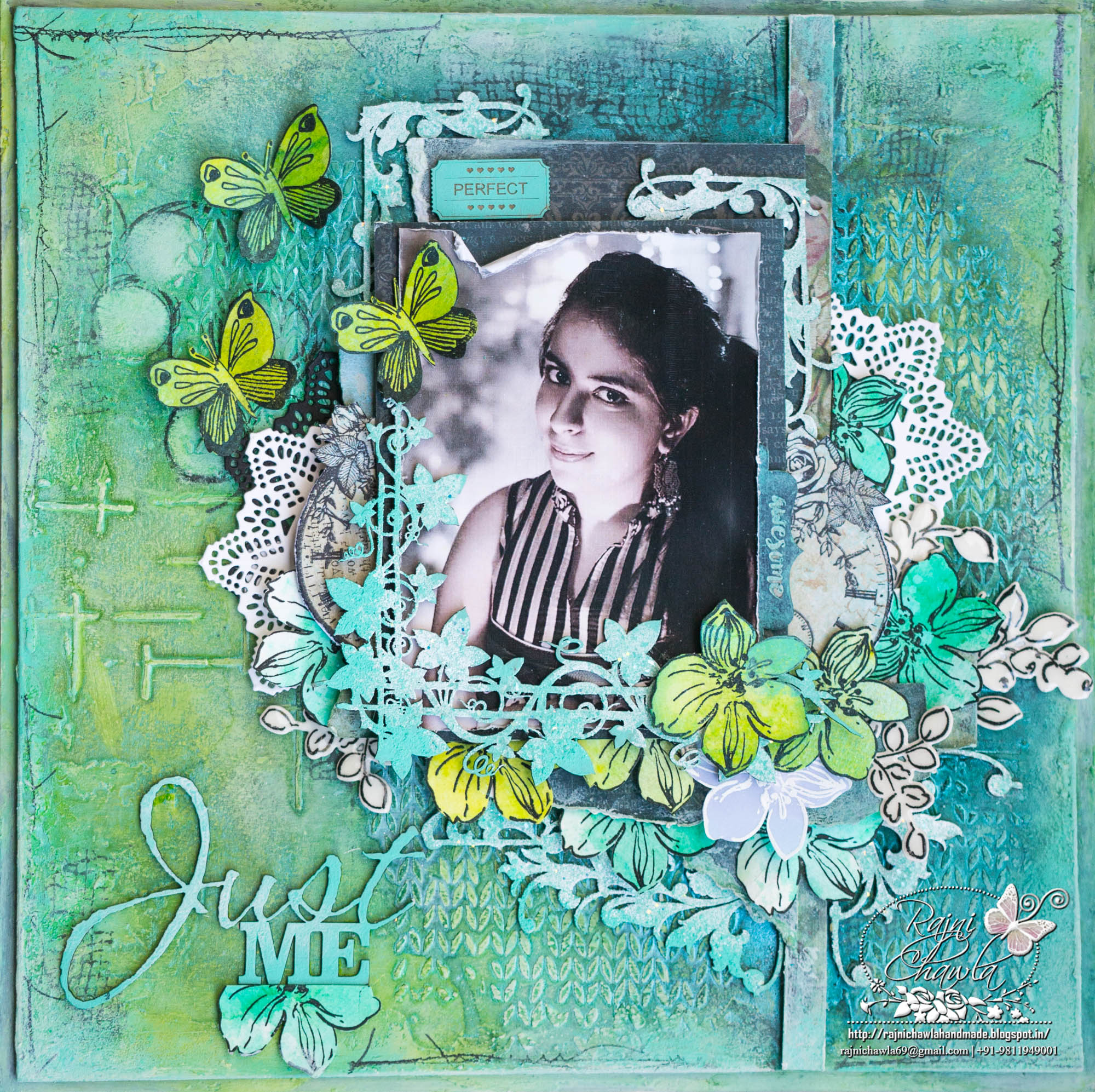 Here are few Close-ups.
I have cut Ornate Frame#7 in four parts and used in different layers all across the picture. I have used Ivy Corner #2 on the top most layered and it really looked beautiful. Various textures were created with Dusty Attic Texture Paste using their beautiful stencils. The stencils used are CrossShatch Stencil and Kinning Stencil . For the title, I have used "Just Me"…This is again my daughter's favorite. I have also used Mini Tab#2 and Tickets. All the flowers and leaves are from Altenew. To stamp the paper for flowers, paper is prepared with highly diluted Dusty in colors on the craft sheet and stamping with Black Archival ink. Sprinkle little water when the paper is still wet and lift some color with tissue paper. The shades used are Dusty in Colour Oceania, Dusty in Colour Capri, Dusty in Colour Crushed Olive  and Dusty in Colour Jungle Green.  I have also used the stamps designed by Gabrielle Pollacco under her brand named 49 And Market.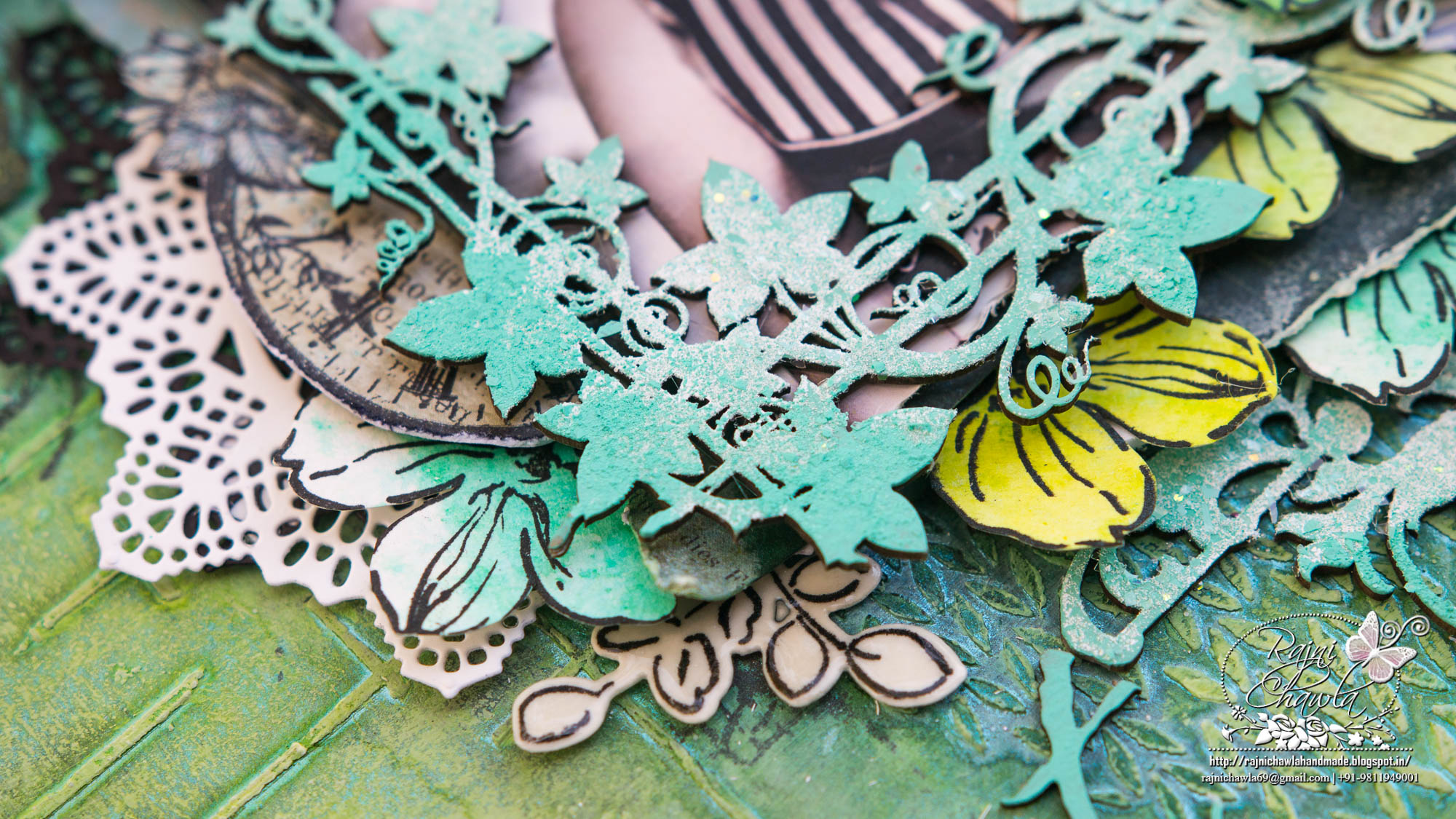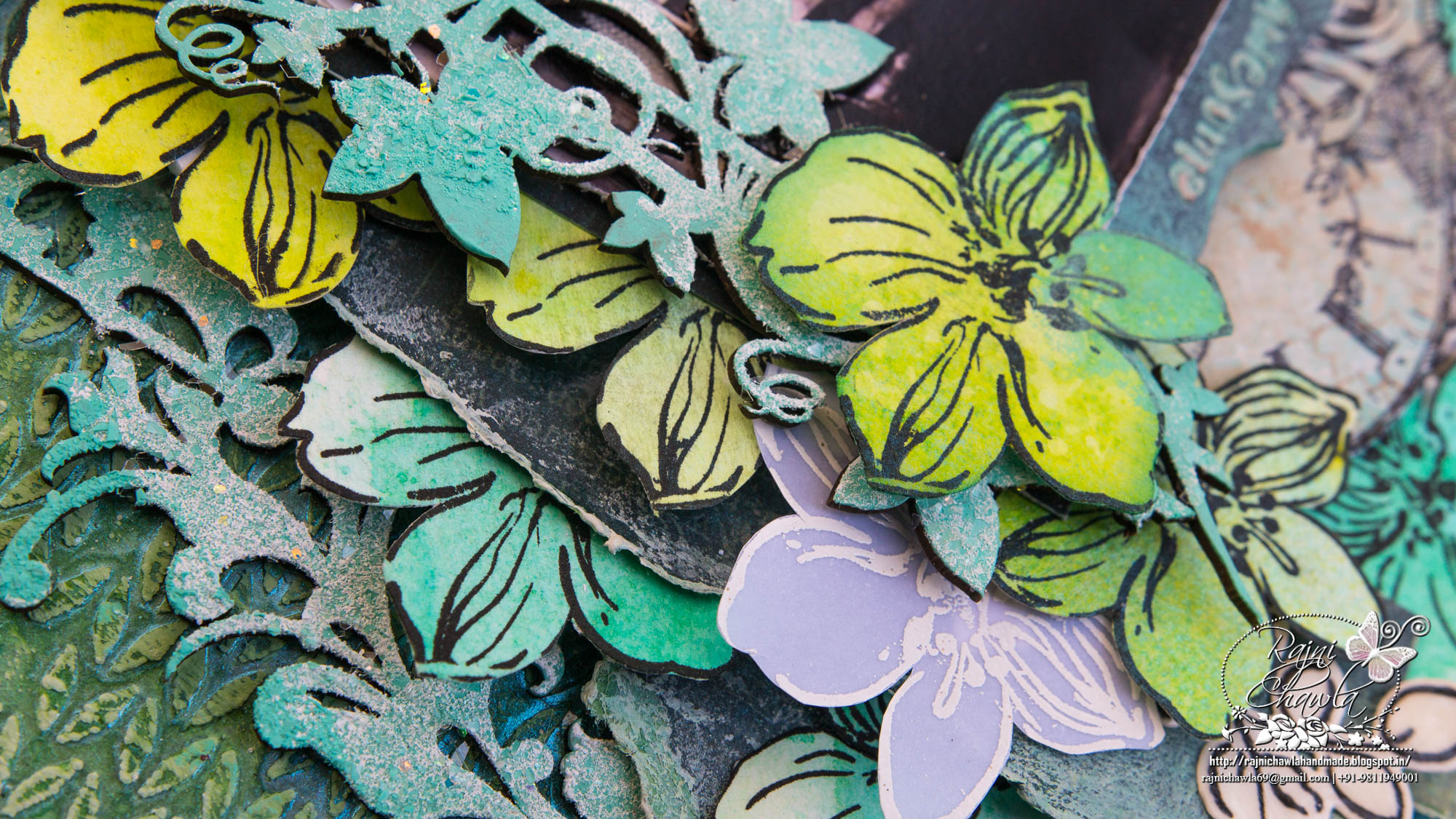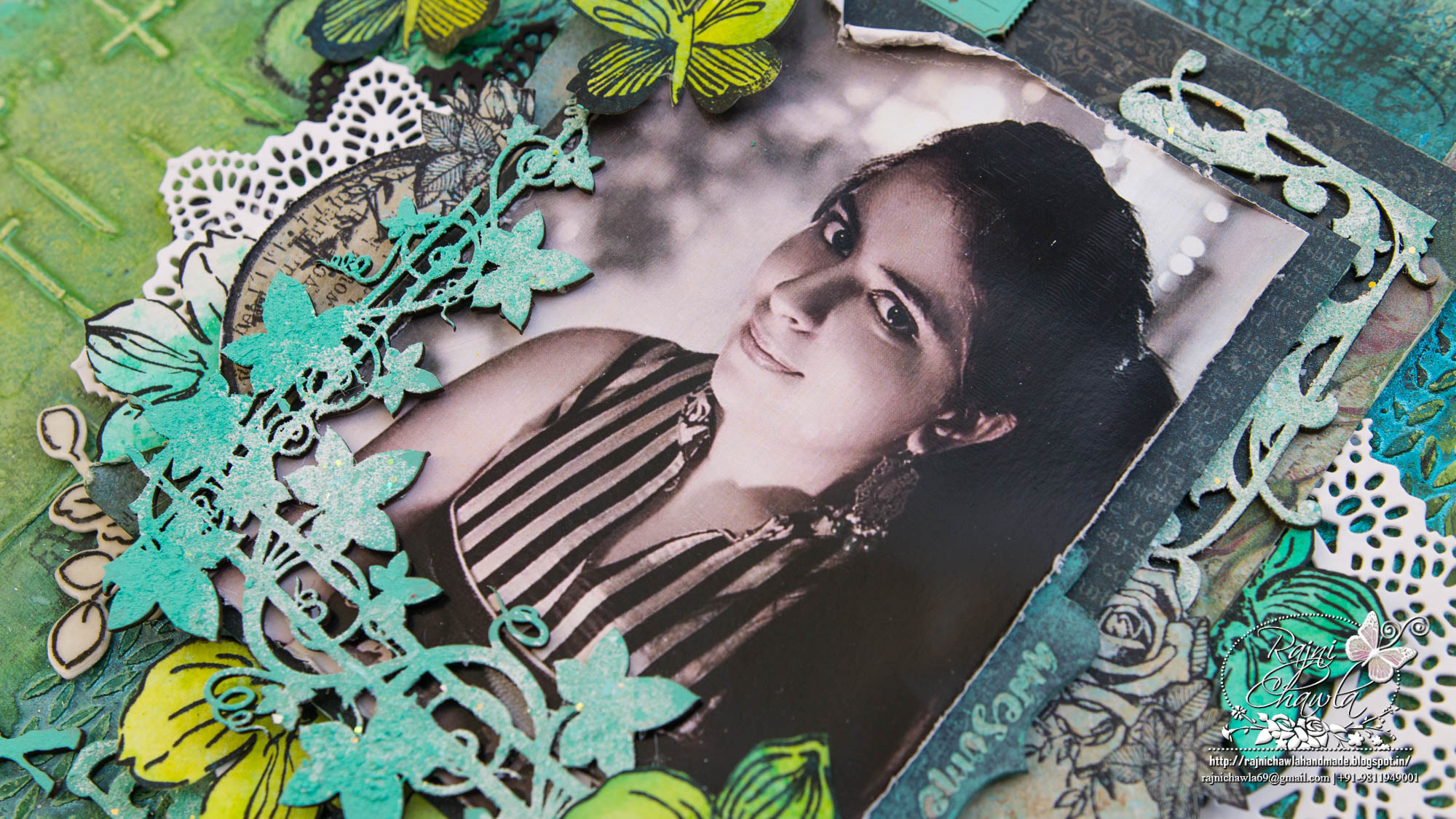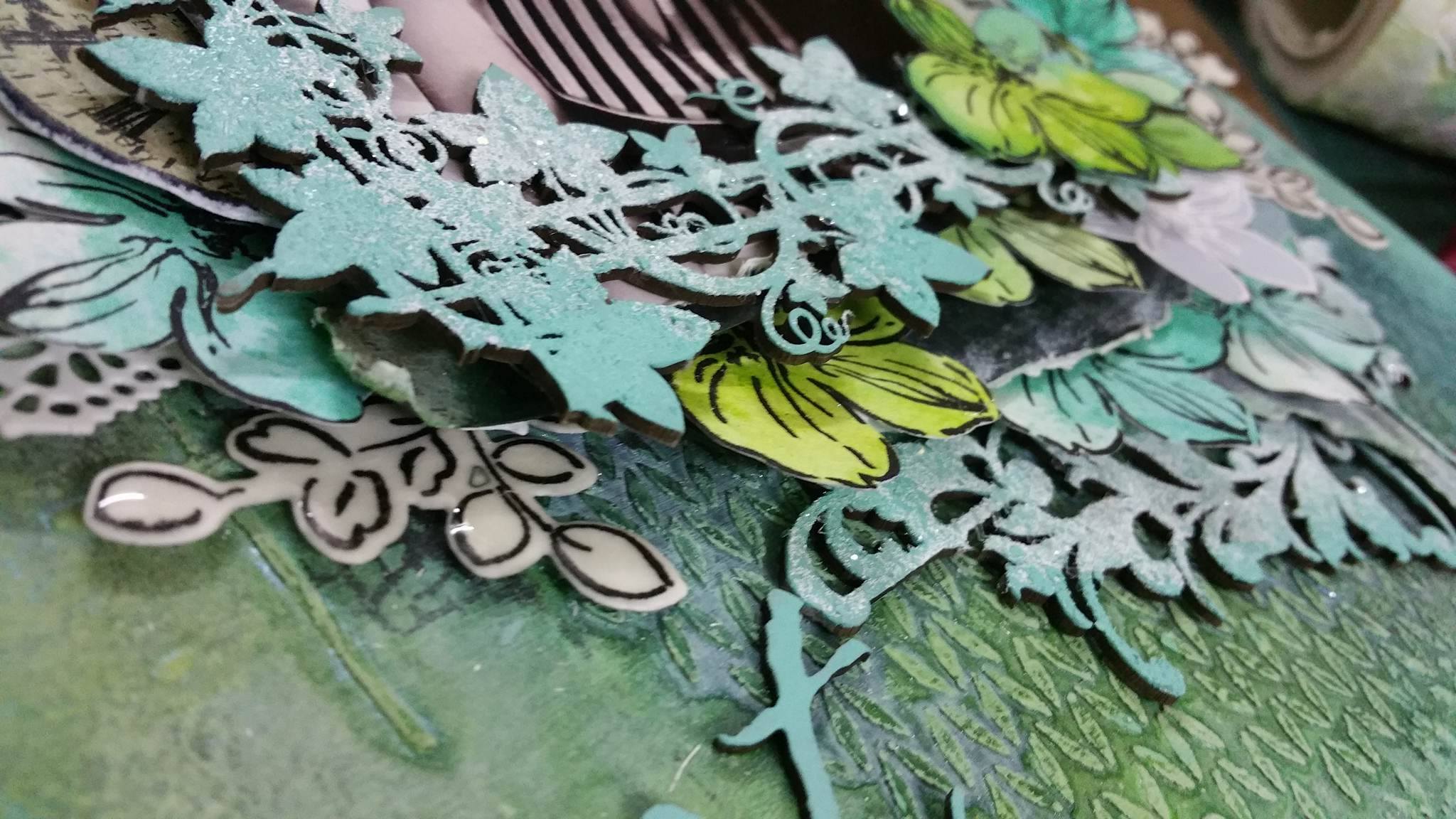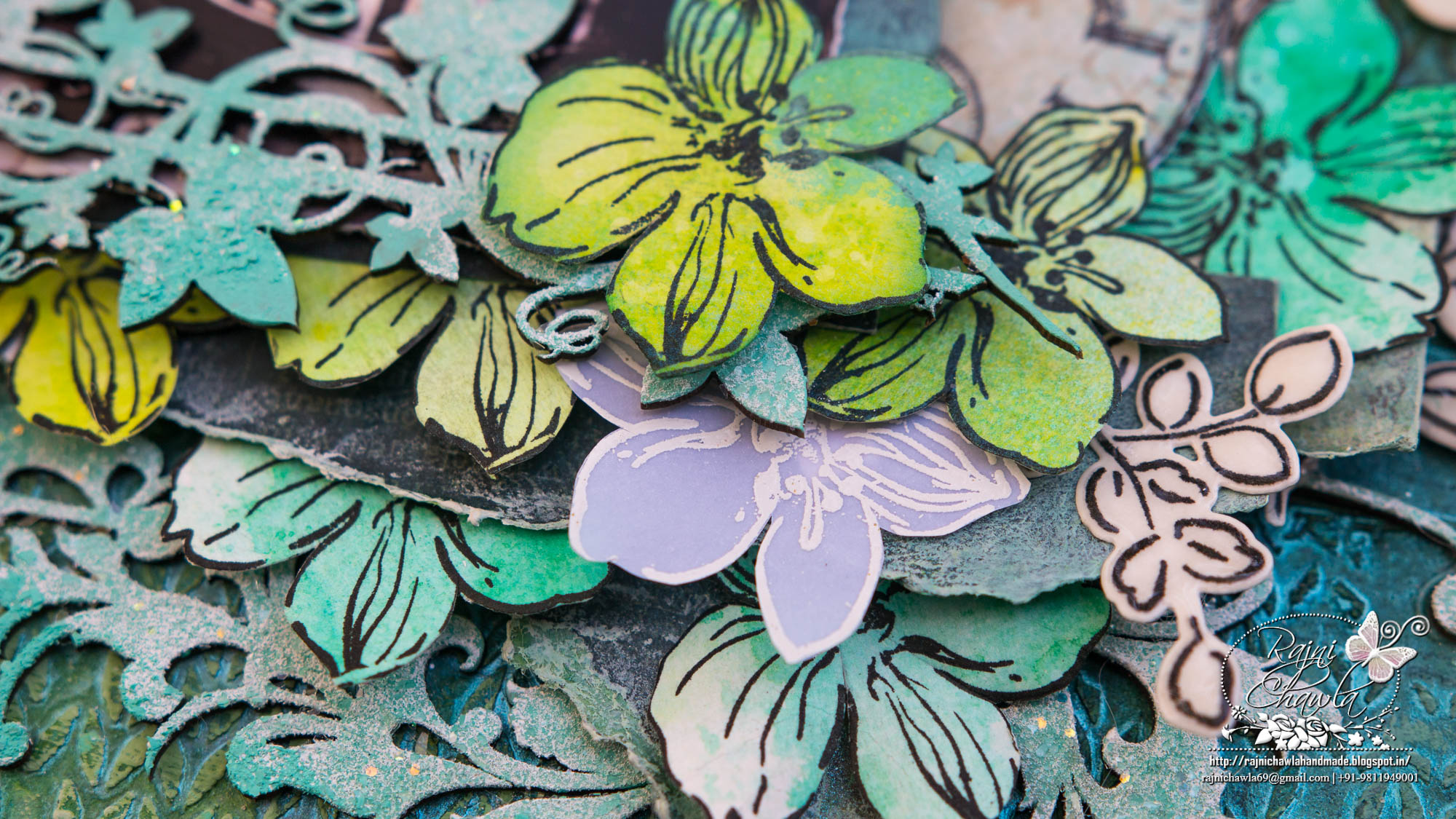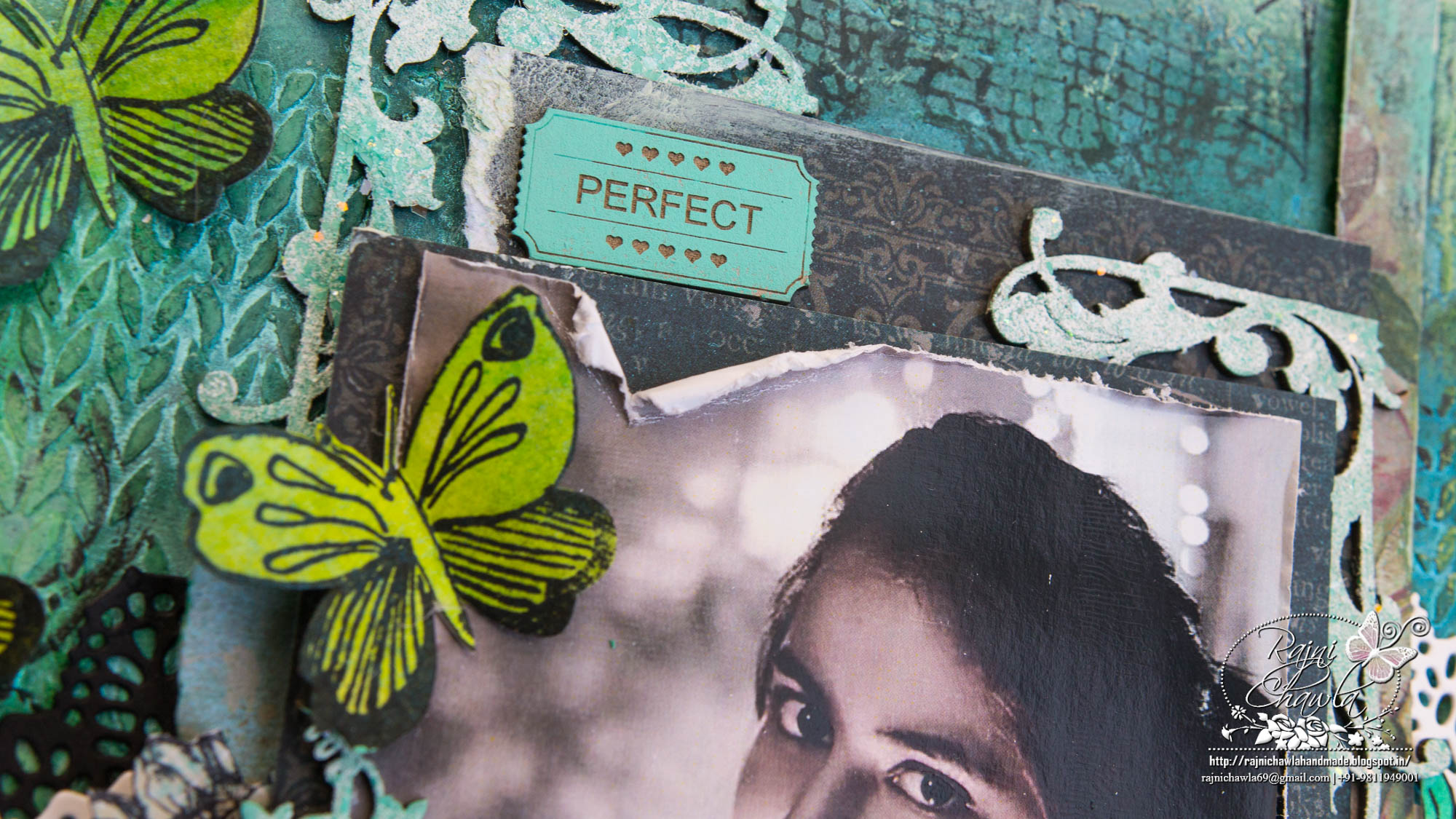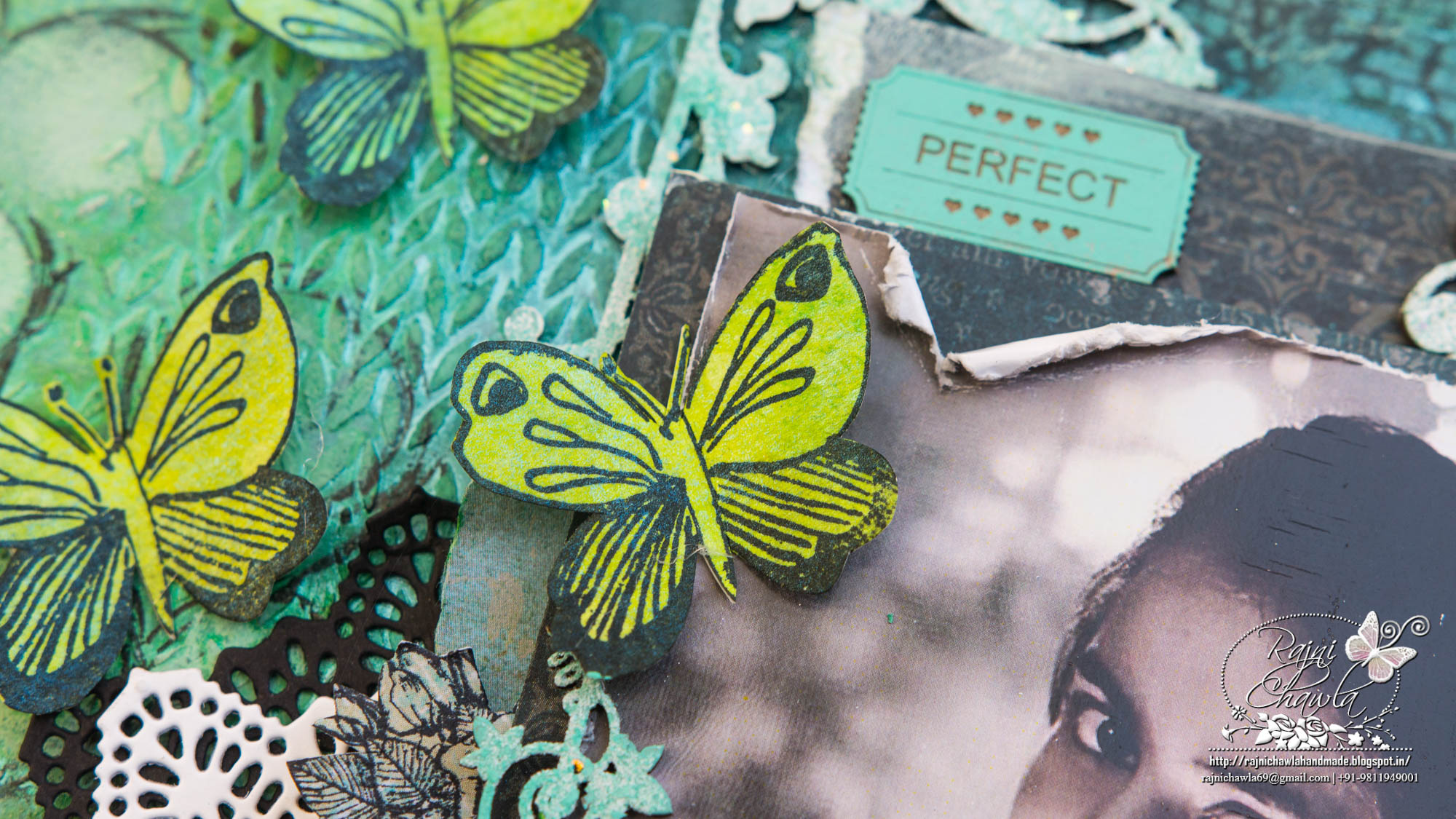 That's all from me today!!
All the supplies used from Dusty Attic are directly linked to their website for your reference.
Thanks for visiting the blog. I hope, I was able to inspire you a little to pull out your Dusty Attic supplies. Don't forget to share with us what you all create. If you play along with our monthly challenge, you might win a 100$ gift voucher.