Good Morning Friends…
Happy Wednesday!!
I am back again with the inspiration using Heartfelt Creations project. Today, I am sharing a card using my favorite Lush Lilac Collection. This card of mine is one from those 7 cards that got published in Australian Simply Cards Magazine, Issue 120. This collection has always been among my favorites from Heartfelt.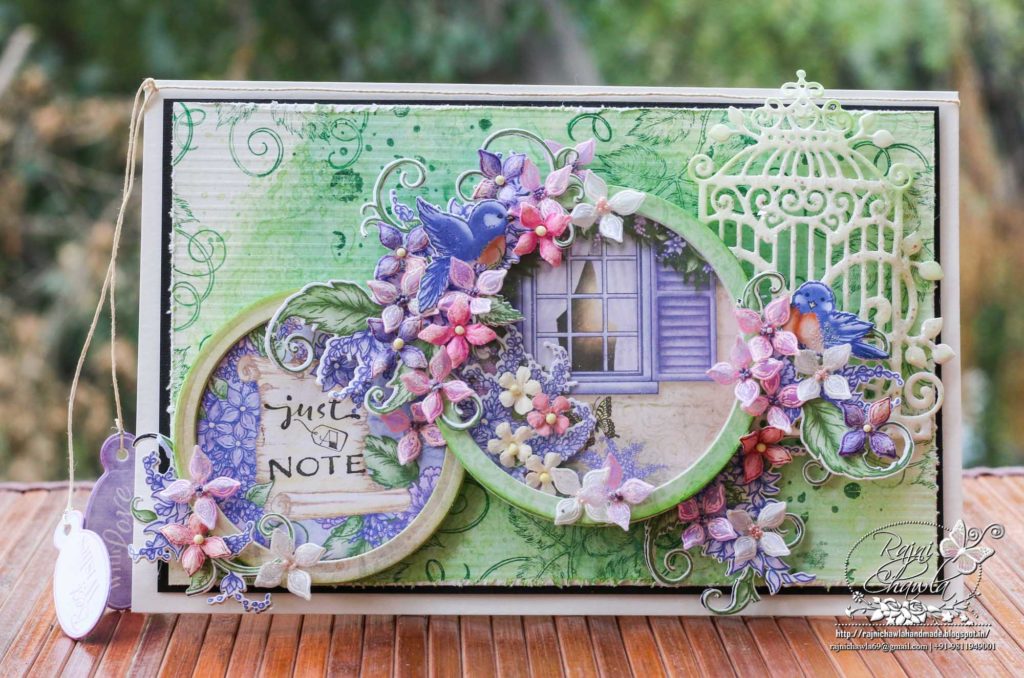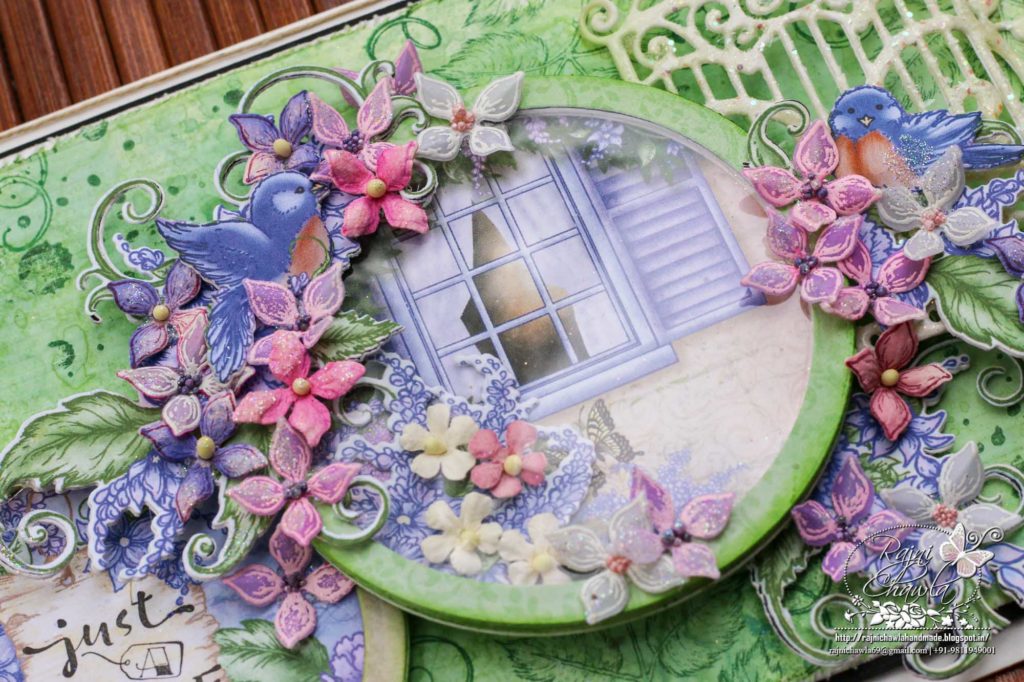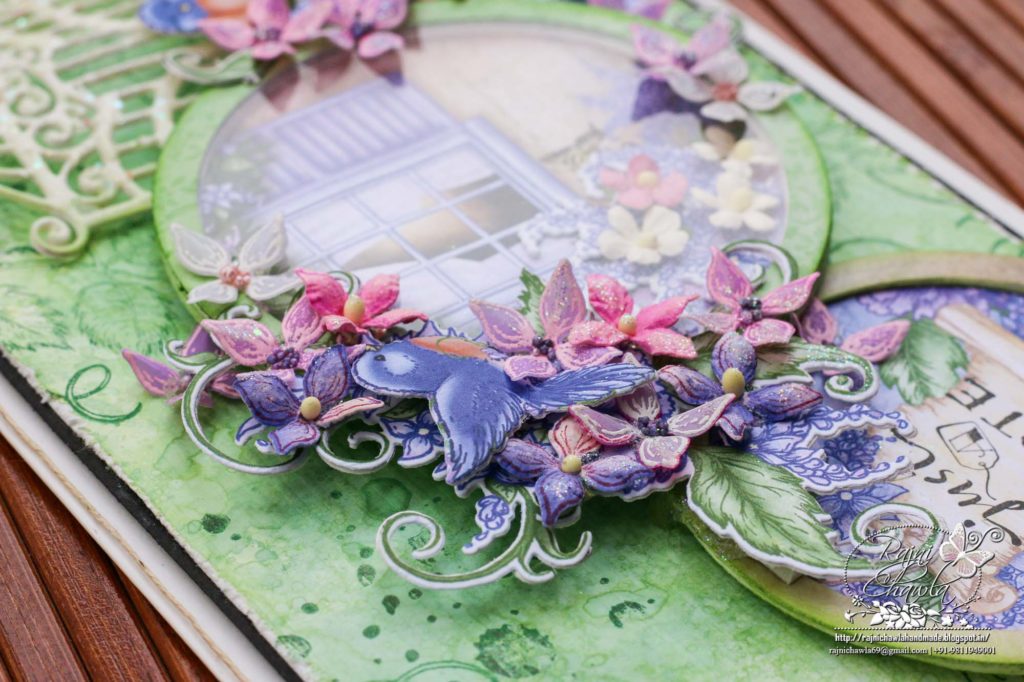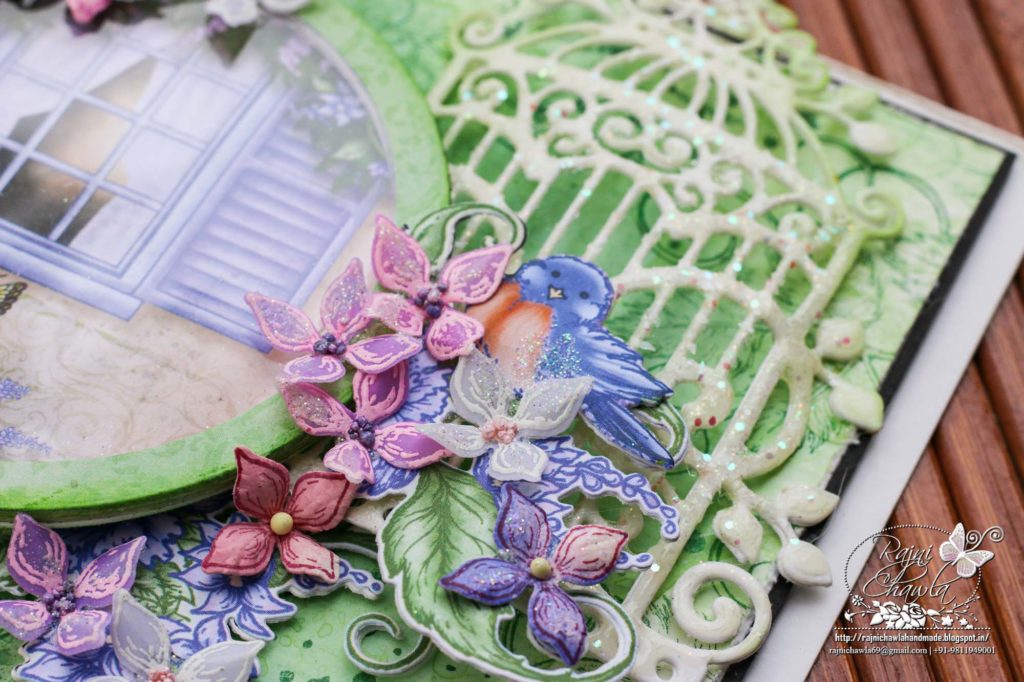 Products from Heatfelt Creations:
HCD1-7170 Lush Lilac Die
HCD1-7171 Lush Lilac & Umbrella Spray Die
HCPC-3816 Lush Lilac Cling Stamp Set
HCD1-7172 Sweet Lilac Scroll & Cage Die
HCFB1-466 3D Lush Lilac Shaping Mold
HCDP1-287 Lush Lilac Paper Collection
HCD1-7168 Songs of Spring Die
HCD1-7155 Circle Basics Large Die
18002 Rajni Chawla's Vellum Flowerite – 10 Sheets
RACP499 Ranger Archival Ink Pad – Plum
RACP985 Ranger Archival Ink Pad – Cactus Flower
RACP614 Ranger Archival Ink Pad – Magenta Hue
RACP494 Ranger Archival Ink Pad – Majestic Violet
RACP482 Ranger Archival Ink Pad – Olive
RACP475 Ranger Archival Ink Pad – Library Green
PGM15015 Rajni Chawla's Crystal Clear
PGM15016 Rajni Chawla's Frosting Powder
HCDA2-450 Stack and Store Daubers-Pack of 30
ANC822 I Cannot Tell A Lilac Prills
CB80 ColorBox Pigment Ink Pad – Frost White
159723 Designer Dries Clear Adhesive
Other Supplies Used: Smooth White Cardstock, Rangers White Heat Embossing Powder, Foam Tape, Acetate Sheet, Cracked Pistachio Distress Ink, Twine, Score Board.
Videos Referred: For more tips on creating with the Lush Lilac collection, watch the tutorial at https://youtu.be/KDbdzC0MnAI.
Instructions: The ready top fold card measures 8 ½" by 5 ½". To start with ccreating a background on a white cardstock measuring 8' by 5", with water color technique, using Cracked Pistachio distress ink. Once satisfied with the background, stamp leaf veins from Classic Rose Collection using Olive Green and Library Green Archival inks and score the panel each time at 1/8'. Layer the panel on a black cardstock,1/8" larger to the top panel.
Choose the images from the pattern paper and cut two scienic patterns using Circle Basic Large Die. Also cut 2 pieces of white frames and one green color frame for each scene. Create a shaker embellishment by stacking 3-4 extra frames and closing it with circle cut from acetate sheet. and another frame as shown. Decorate the shaker embellishment with shaped tiny flowers from Wildwood Floral Collection.
Stack 3 die cuts of the cage from Lush Lilac Scroll and Cage Die and stack them together using adhesive that dries clear. Add Rajni Chawla's Frosting Powder and heat set and shape a little as shown.
Stamp and cut flowers using Lush Lilac Stamp and Die and color them using Archival ink, Cactus Flower, Magenta Hue and Majestic Violet. Shape the paper flowers using Lush Lilac Mold. For Vellum Lilacs, stamp the images with white color box ink on vellum sheet, and sprinkle white heat embossing powder. Dust extras and heat set with heating tool. Color them using distress oxides and then cut them using their coordinating dies. Shape them using needle tool and add prills to the flower centers.
Cut embellishments from the Lush Lilac designer paper collection and glue them on a white die cut to make the embellishment bit sturdy. Using these embellishments form flower clusters around the focal images as shown.
Cut two birds from the paper collection using Songs of Spring Die from Singing In the Rain Collection. Glue them on another die cut from white cardstock and shape a little. Cut sentiment tags from the paper collection and tie around the card with the help of the twine and add some extra sparkle to the edges using Rajni Chawla's Crystal Clear for extra interest.