Good Morning all….
Its's time for the Heartfelt Creation's new release. This month they have Classic Petunia Collection to showcase.
Move on over spring, and let summer begin…the new Classic Petunia Collection by Heartfelt Creations has arrived!  No flower signifies summer more than the large trumpet shaped blossom of the gentle petunia!  Surround yourself with memories of wandering through greenhouses filled to the brim with a multitude of varieties in every color, from solids to variegated, compact to blanketing and of course those showy hanging baskets and container gardens spilling over with these heat loving flowers! The becomingly illustrated cling stamp sets found within this collection will have you planning your very own garden themed paper crafts filled with trailing petunias, bountiful bouquets and lavish petunia filled hanging baskets.  Three sizes of coordinating stamp and petal die cuts will allow you to recreate the ever popular petunia, making it easy to cut and shape the perfect blossom in the ideal size and color necessary for any project from handmade cards, scrapbook layouts and even altered art pieces.   A beautiful selection of premade card panels and scrapbook pages filled with illustrations of graceful petunias in hanging baskets, classic terra cotta pots and pretty garden scenes showcasing elegant petunia draped wishing wells and white washed garden benches allow for ease in creating any garden variety creations.  Filled with classic petunia pinks and deep purples along with pretty leaf like greens, the delicately patterned papers in this charming paper collection will transport you to your favorite garden plot!  So join with us as we usher in the summer season with the tender flowers of the new Classic Petunia Collection….no fertilizing, deadheading or watering required!  We promise!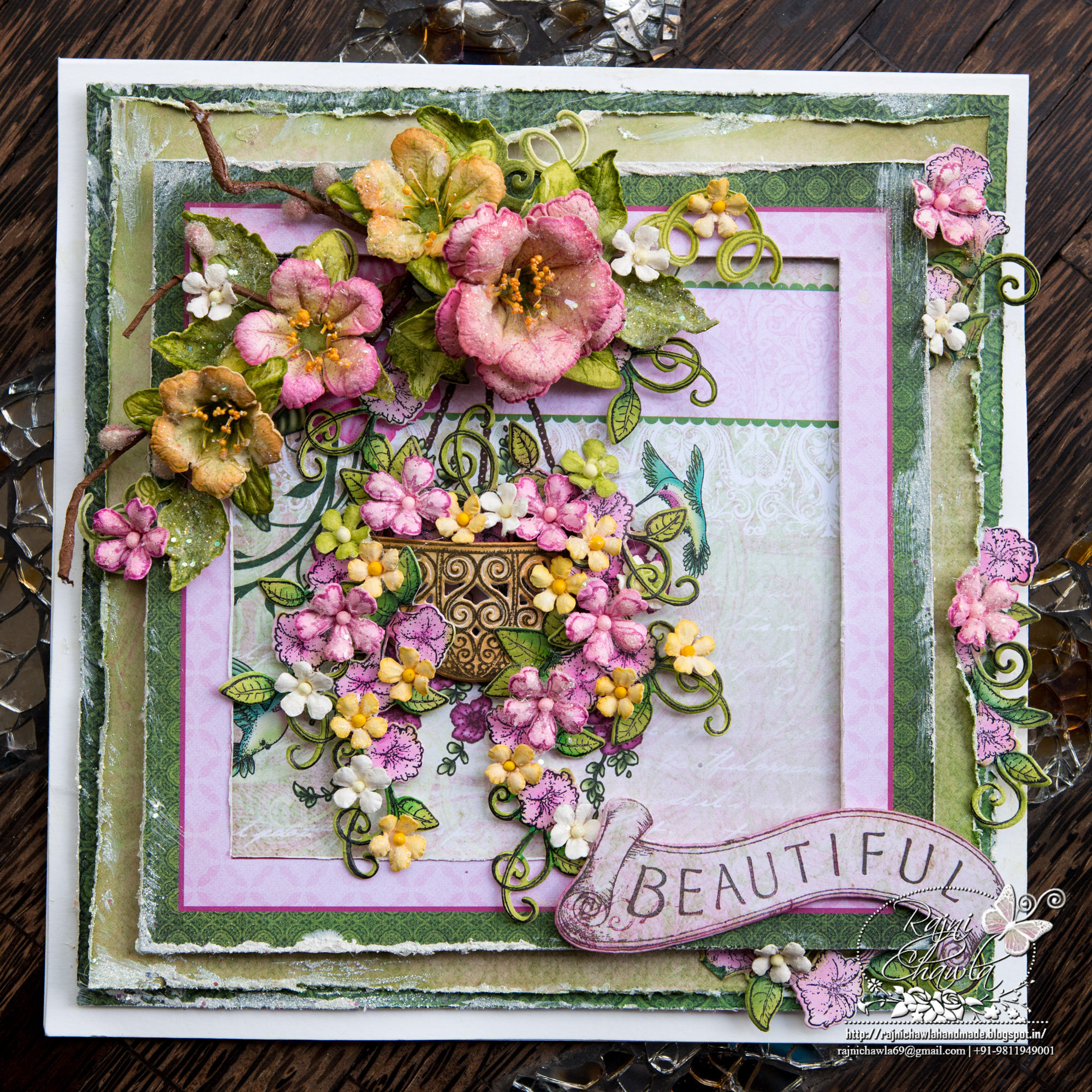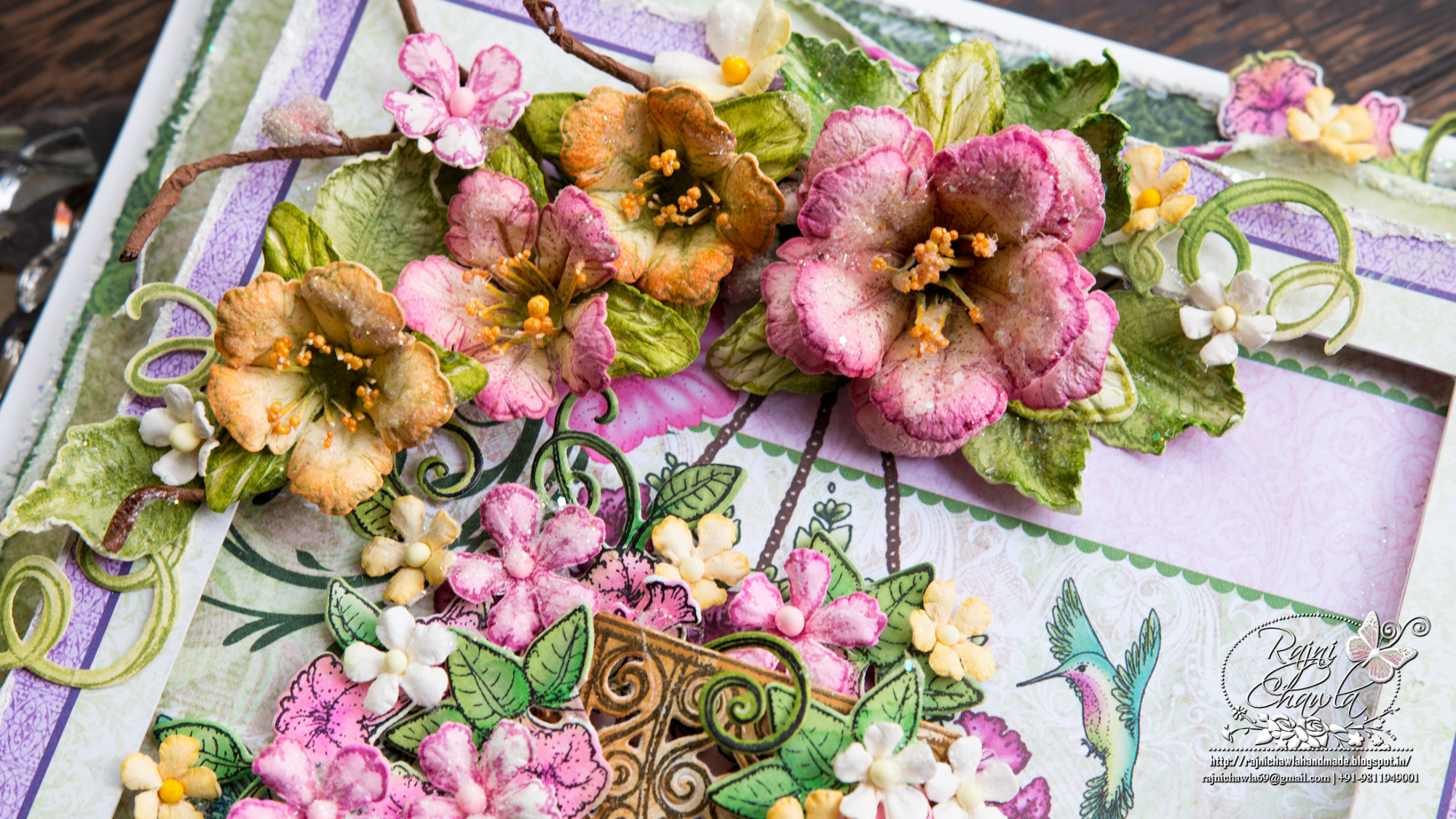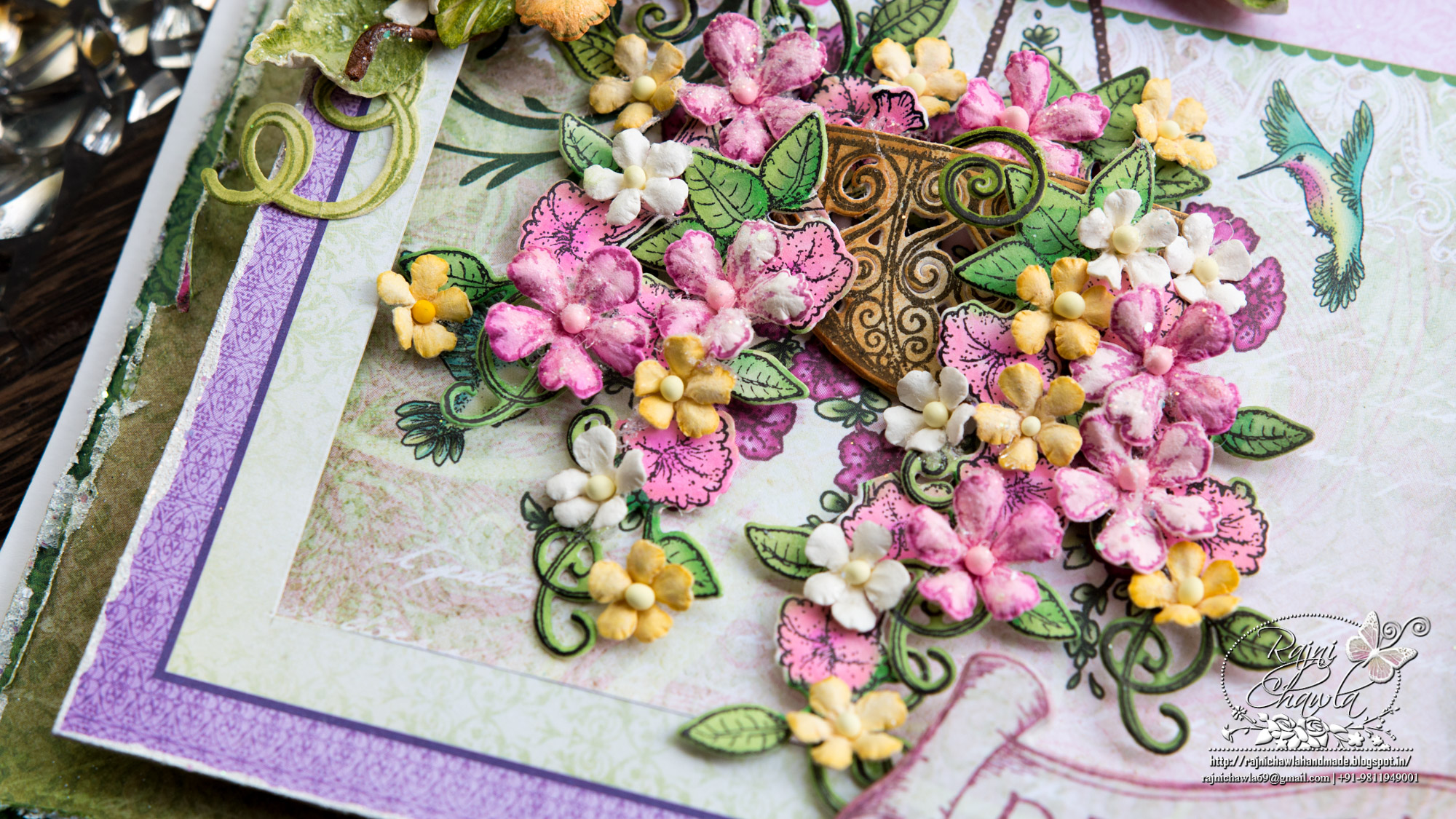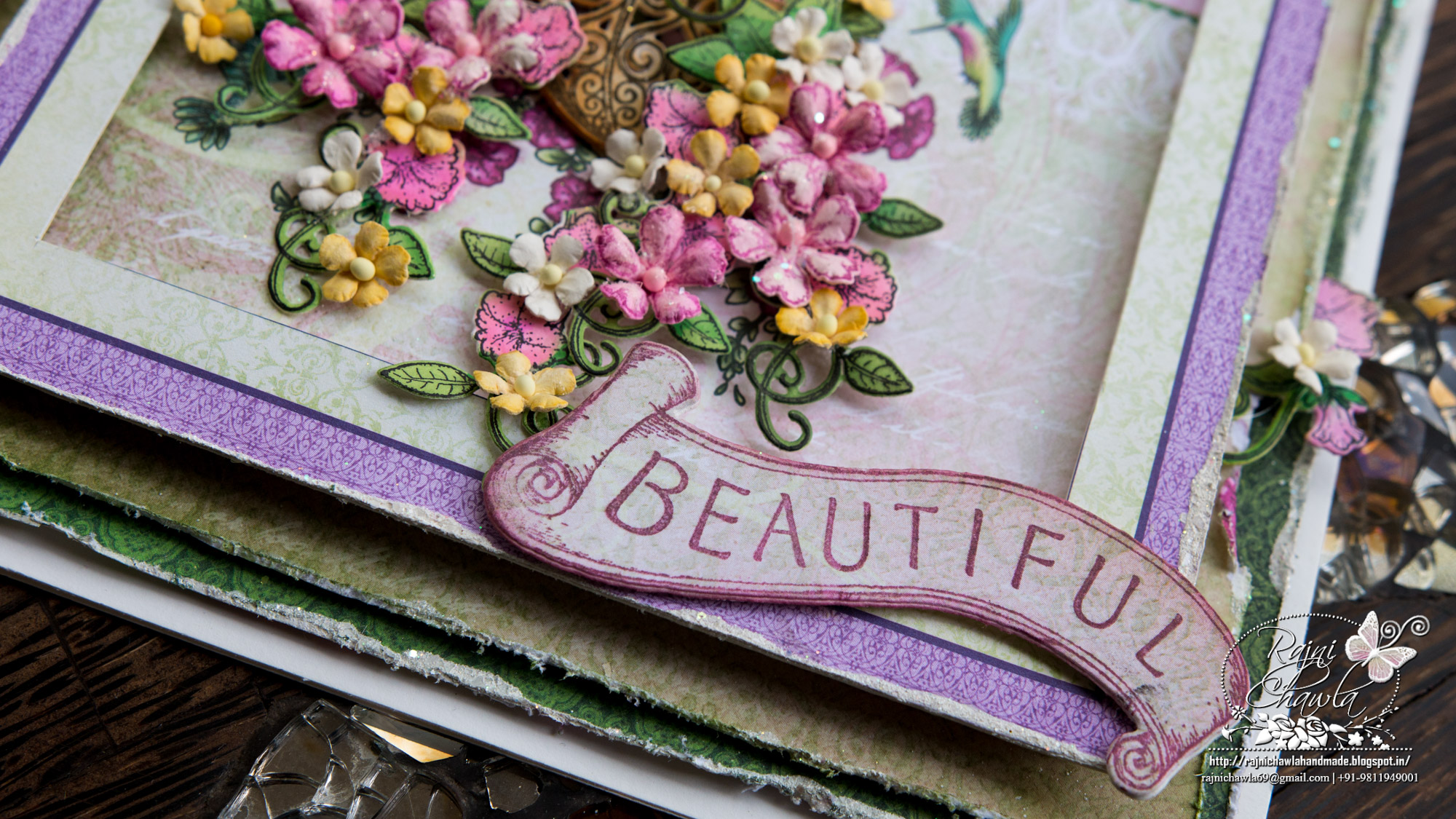 Products from Heartfelt Creations:
HCD1-7139 Small Classic Petunia Die
HCD1-7140 Large Classic Petunia Die
HCD1-7141 Classic Petunia Bouquet Die
HCPC-3785 Small Classic Petunia Cling Stamp Set
HCPC-3786 Large Classic Petunia Cling Stamp Set
HCPC-3787 Classic Petunia Bouquet Cling Stamp Set
HCDP1-278 Classic Petunia Paper Collection
Blushing Rose Swirls Die HCD1-7114
Blushing Rose Background Cling Stamp Set HCPC-3757
Rajni Chawla's Frosting Powder PGM15016
Rajni Chawla's Crystal Clear PGM15015
Stack and Store Daubers-Pack of 30 HCDA2-450
Deluxe Flower Shaping Kit HCST1-401
Go Man Go Prills ANC818
ColorBox Fluid Chalk Ink Pad – Harvest 71082
ColorBox Fluid Chalk Ink Pad – Berrylicious
Designer Dries Clear Adhesive 159723
Other Products Used: Smooth white cardstock, Archival ink Plum, Black, Coffee, Library Green, Leaf Green and Olive Green, Rock Candy Clear Crackle, paper cutter or Xacto knife.
Instructions: The ready top fold card measures 7″ by 7″. Choose a 6″ by 6′ card base from the designer paper and cut out the center window using Xacto knife. Create 2 mats from the same paper collection and distress the edges with scissors as shown. After distressing the sponge the edges with an adhesive that dries clear and add Frosting Powder and heat set a little. Mat all the layers and the cut window on the card base as shown. Stamp, a basket with black archival and cut it using it's coordinating die. Paint a little with coffee archival, shape a little and glue it down as shown. For Petunia's stamp and cut the multiple images of various sizes and paint them using Colorbox Harvest and Berrylicious. Shape the flowers on Deluxe flower shaping kit. For shaping of flowers, check Emma Lou's video. All the flowers and leaves are dressed up with Crystal Clear. Once all the flowers and leaves are ready, assemble the card. The small Petunia bouquet is stamped, painted, cut and fixed rndomly under the flower bouquet in the basket. The sentiment used is stamped using archival plum and cut with it's coordinating die.