Good morning all…
I am back again with the weekly inspiration for Heartfelt Creations.  Today I am sharing a card that I created using HC Sunrise Lily Collection. I designed this card using ready embellishment sheets from the same collection. Really, loved the results of this card.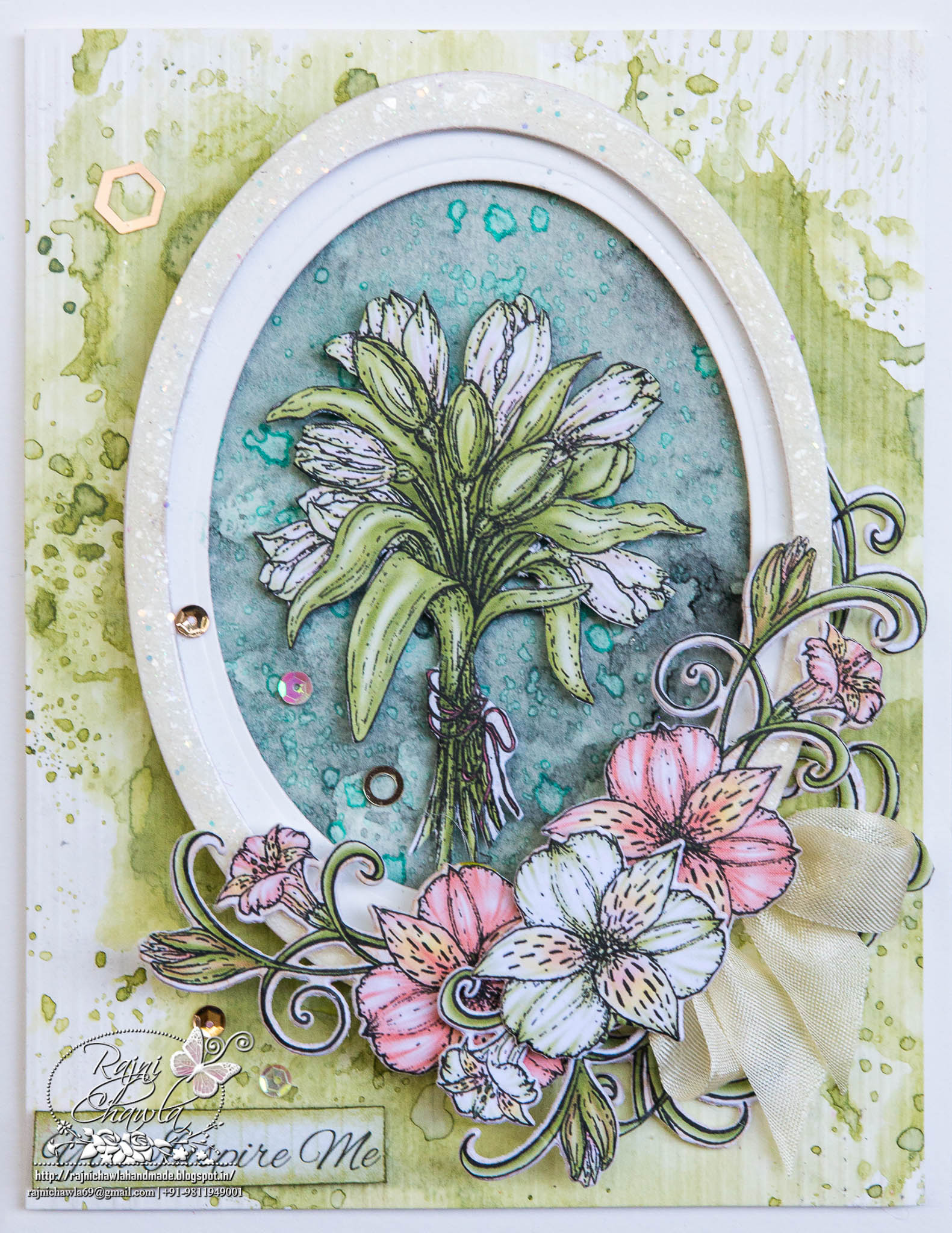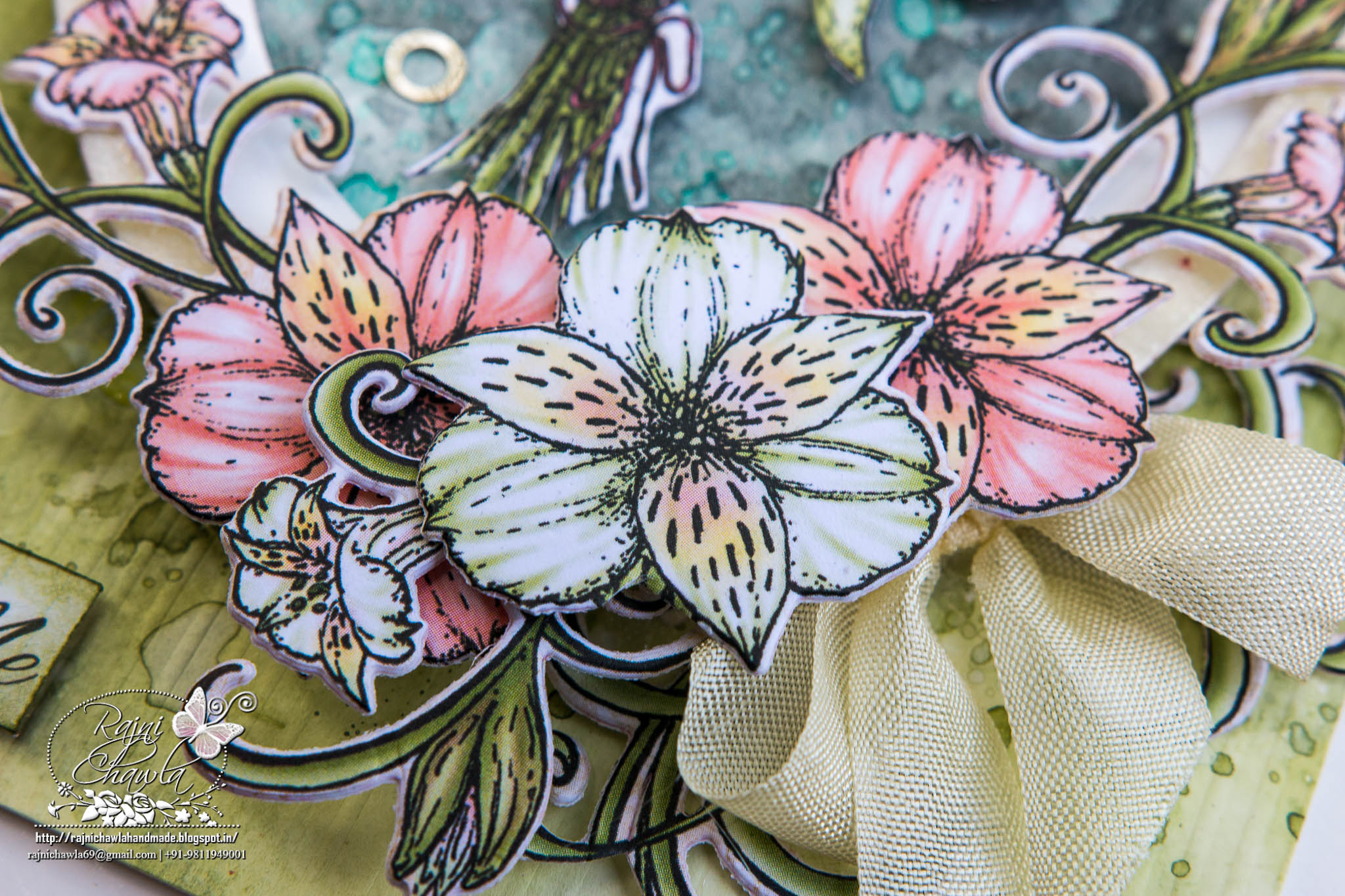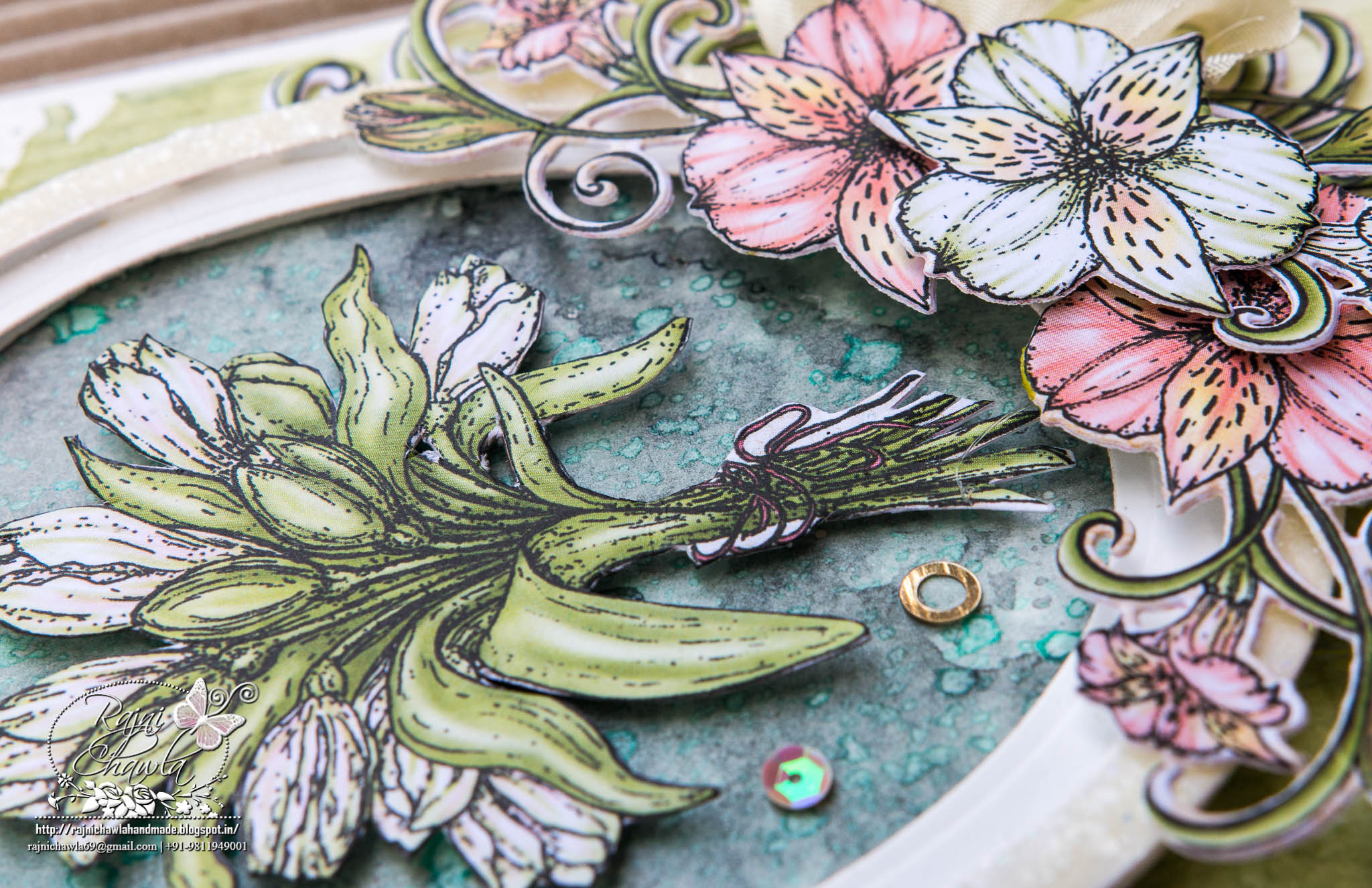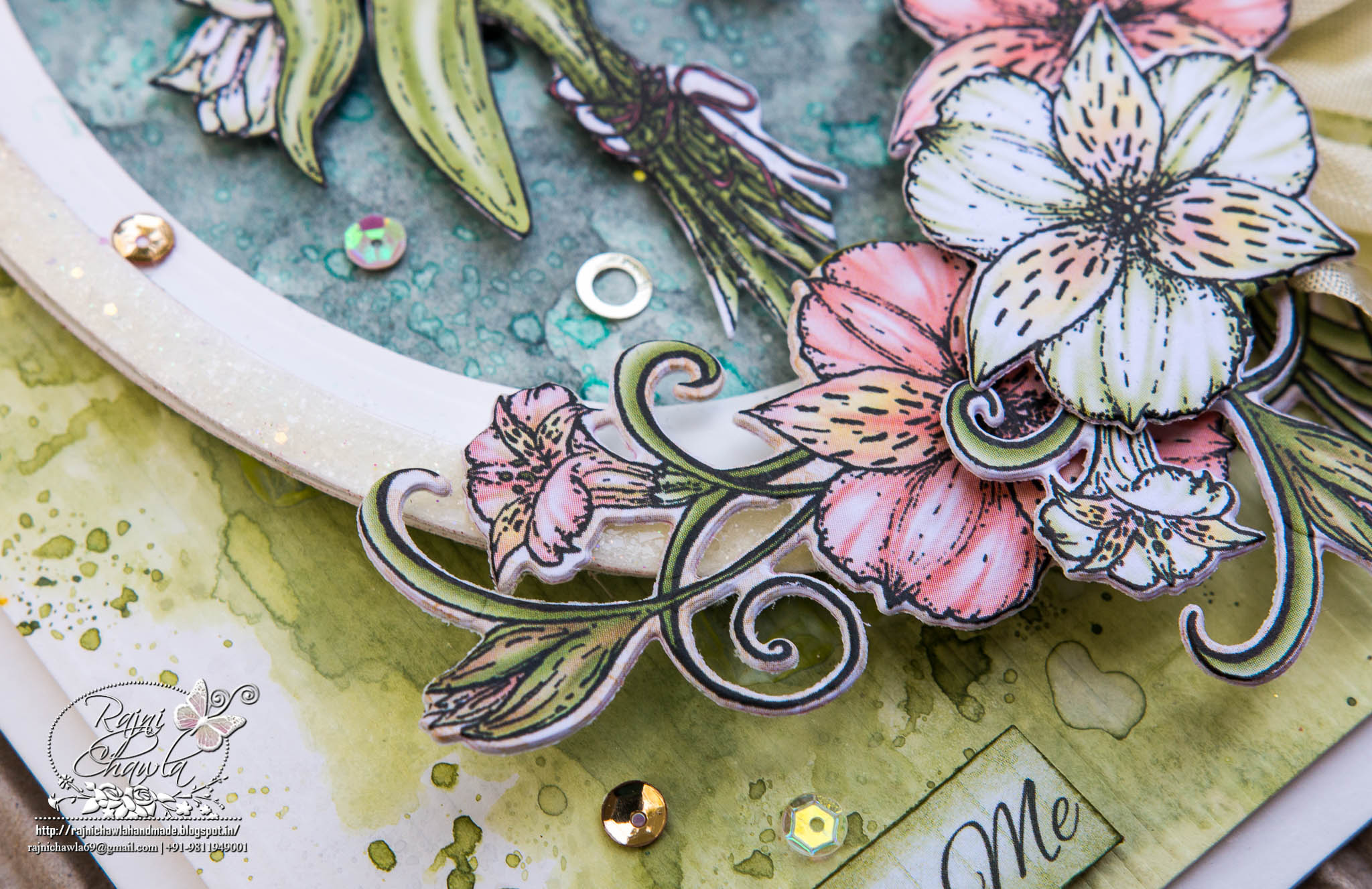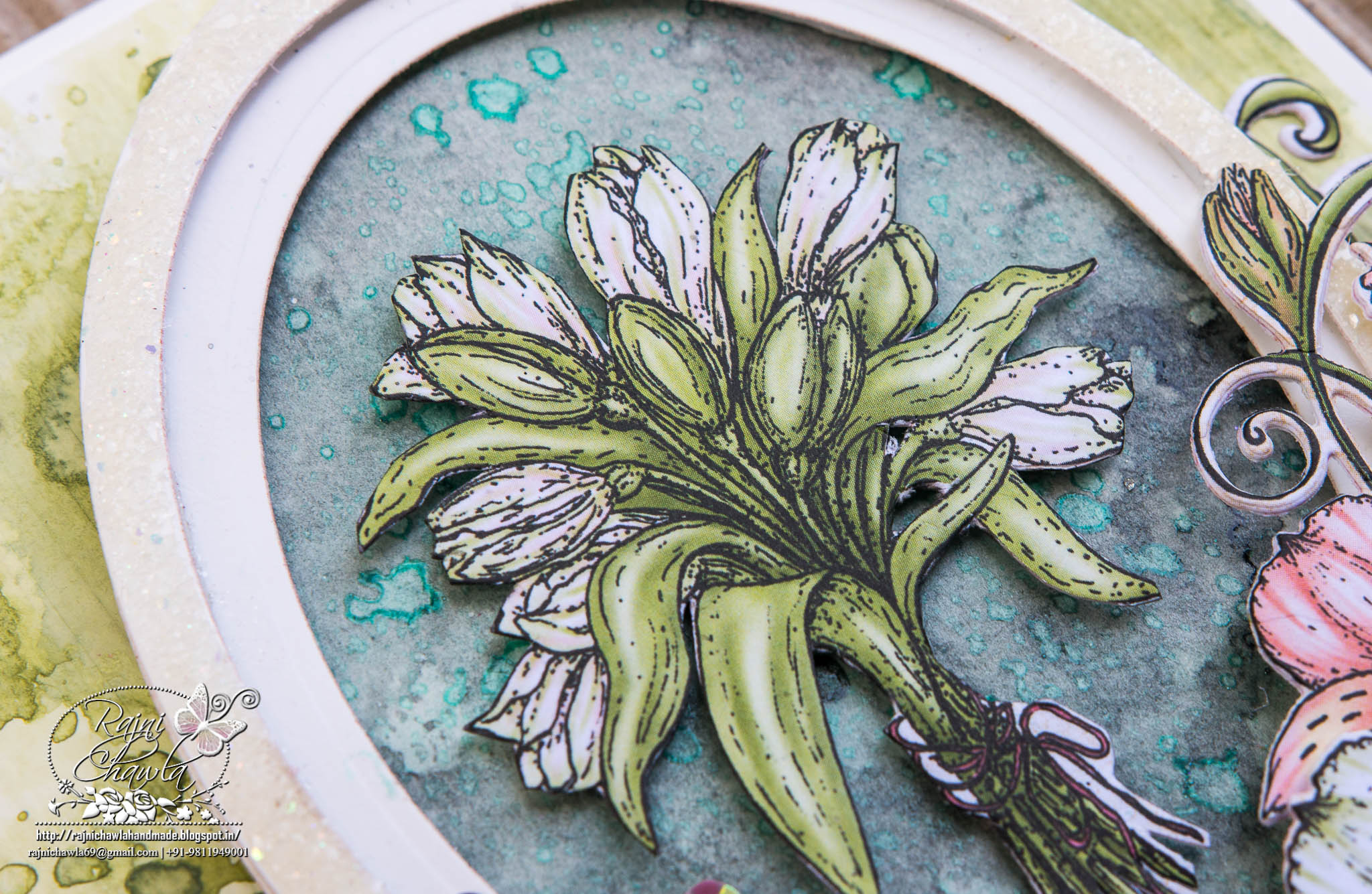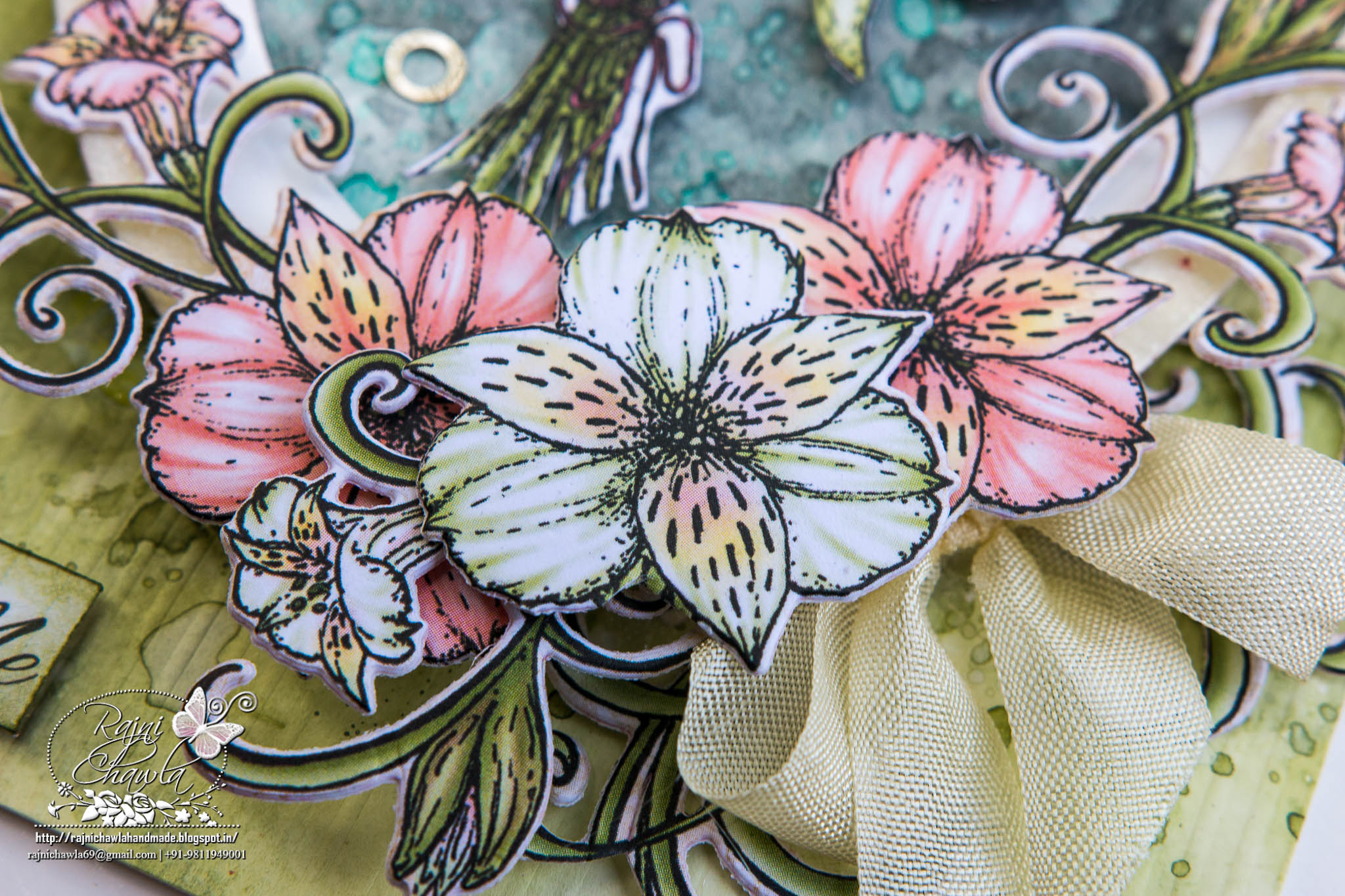 Products from Heartfelt Creations:
Sunrise Lily Swirls Die HCD1-788
Sunrise Lily Paper Collection HCDP1-263
Sunrise Lily Bouquet Die HCD1-789
Designer Dries Clear Adhesive 159723
Double Dots 100pc. -3D Foam Circles DDOTS
Other products used: Spellbinders grand ovals, distress ink peeled paint, pumice stone and Peacock Feather, trimmer, glitter dust, ribbon, and sequence.
Instructions: The ready card measures 7 ½" by 5 ½ "and is side open card . Cut a front panel half inches smaller than the card. Smush peeled paint on the craft sheet, spray little water and build few layers, drying in-between every layer. The base of oval window is created using the same technique. Now take out decorative elements from the designer paper and cut all the elements using their matching dies. For oval window, cut 2 frames and layer those together using foam tapes. Decorate the outer frame with clear rock candy glitter. Once all elements are ready assemble the card as shown. For extra interest add sequence and a ribbon bow.