Hi, everyone!
Today, I'm going to share my fourth post of the "Words Of Appreciation" series. As mentioned in my first post, in this series I will be showcasing all the candid testimonials I have received for my work by my fellow crafters. I have been compiling these testimonials since I first started my journey in crafting , which was waaaay back in 2012. I am truly in debt to all the people in this list as their kind and encouraging words have pushed me to better myself each time I sit down to create something new. I'm linking their names to their Facebook profiles so you can check out their work as well.
Also, I've picked up these words directly FB chats, comments and WhatsApp messages as I feel that candid testimonials are the best. Few of them are by fellow crafters who don't use English as their native speaking language. So please, ignore the typos and the messaging lingo, and try to read between the lines. Thanks!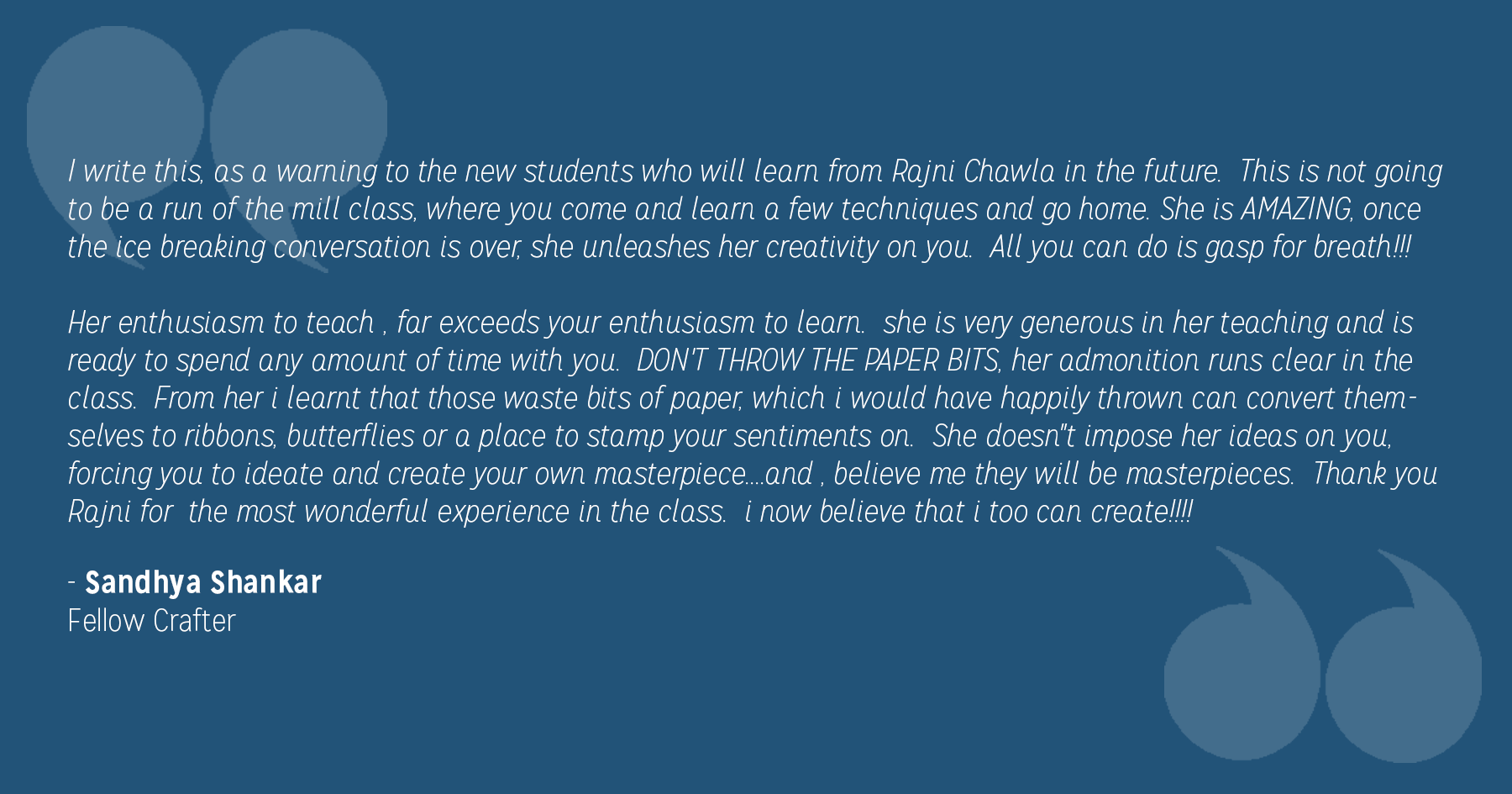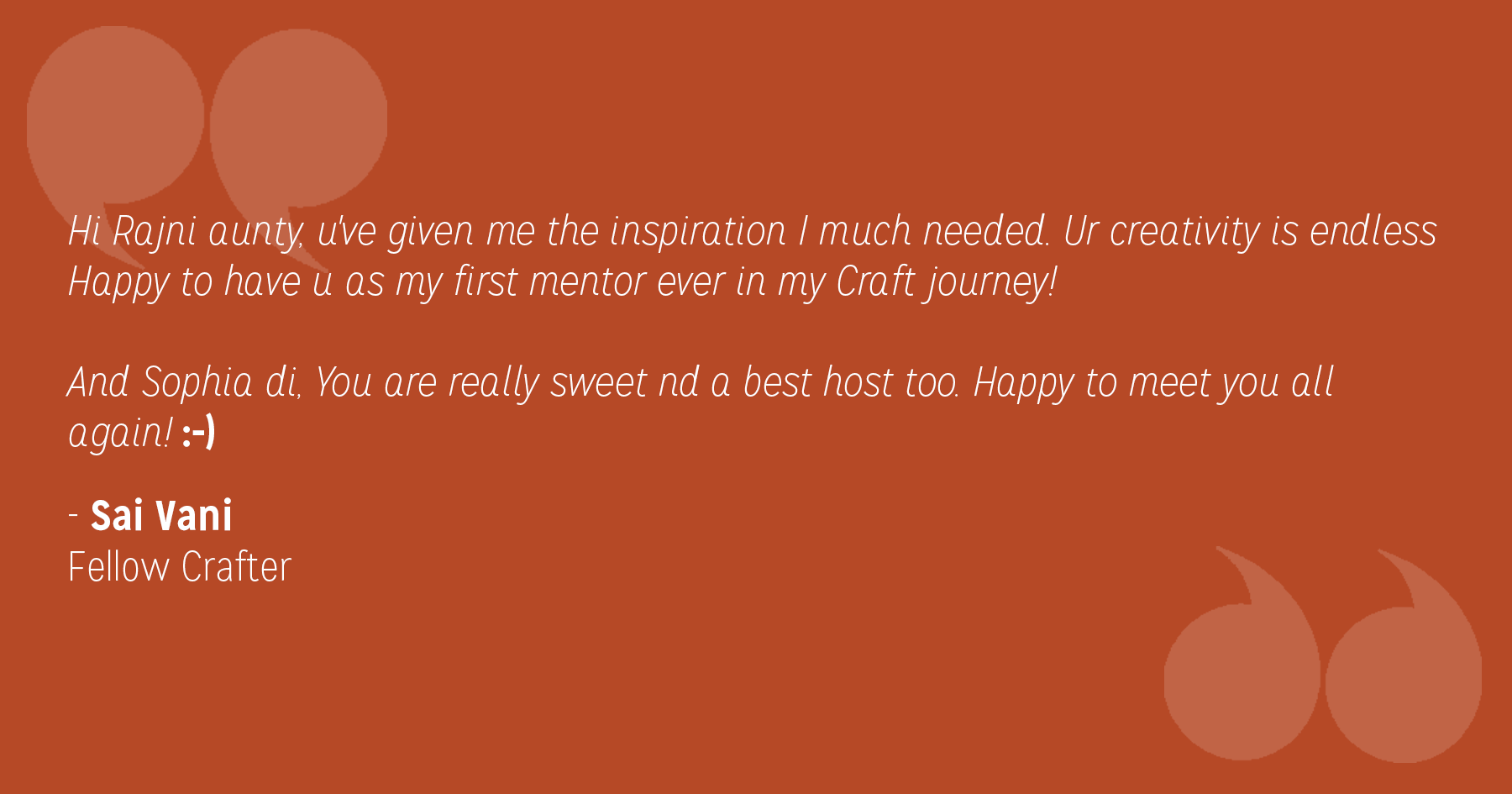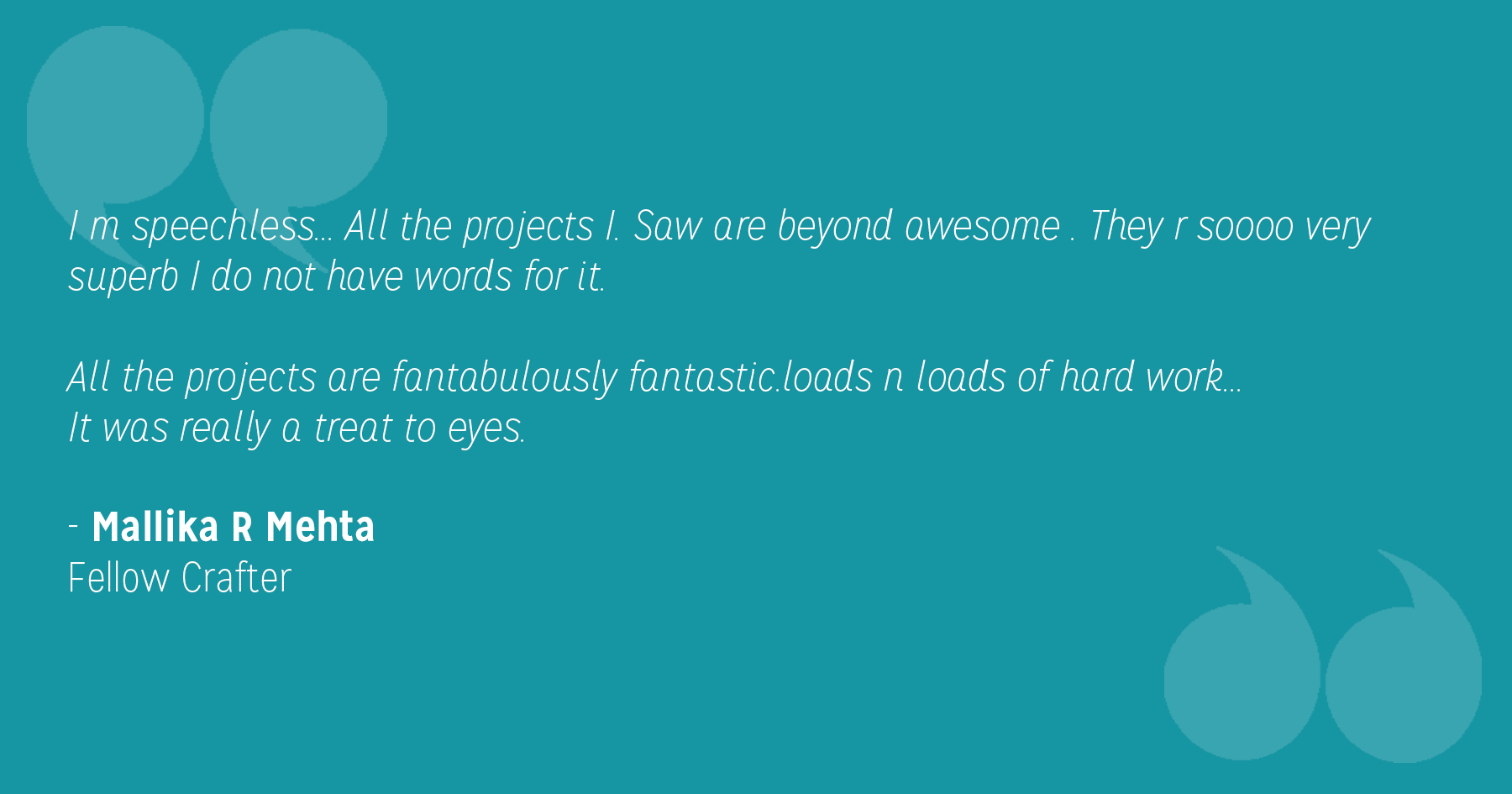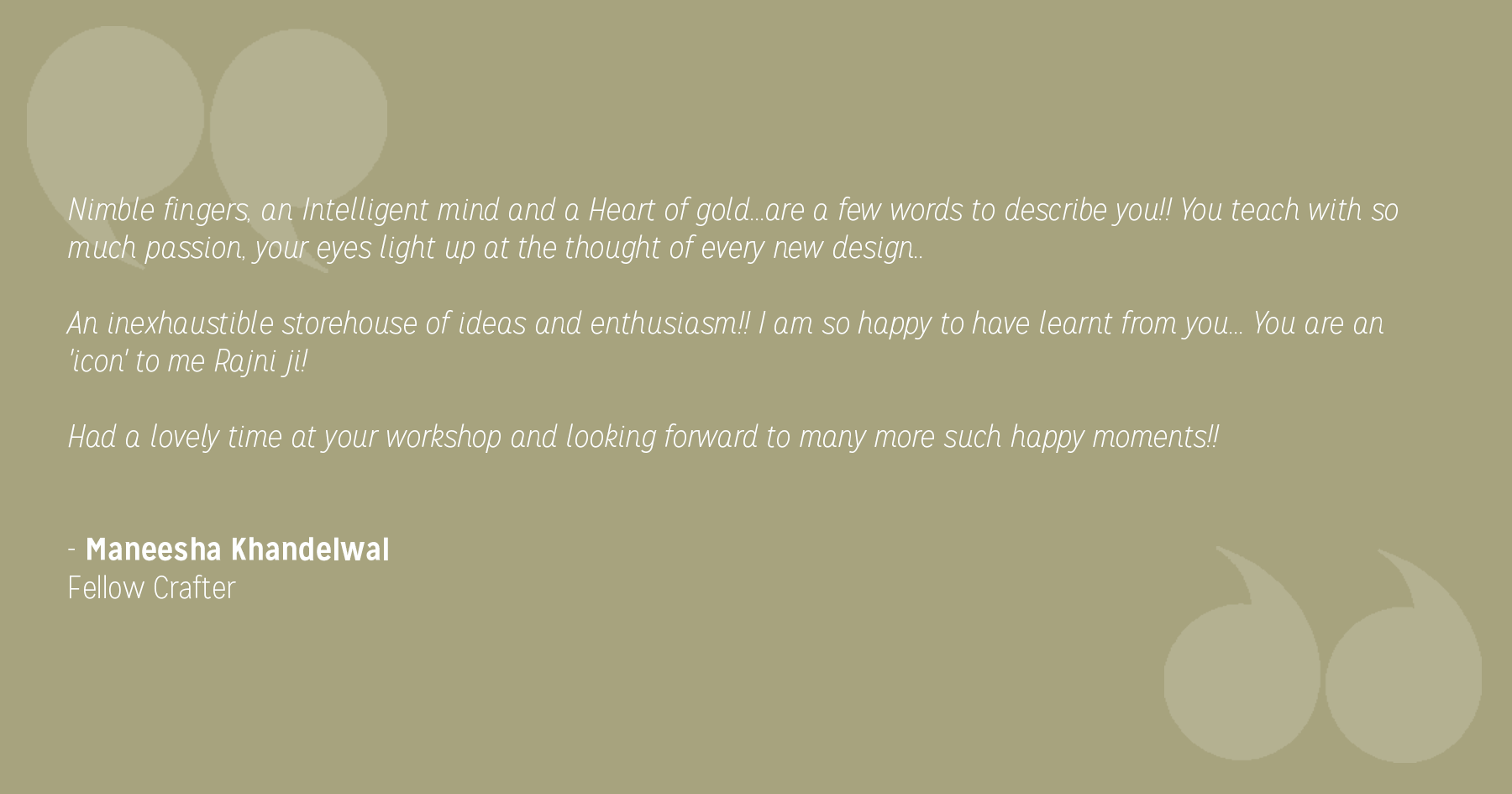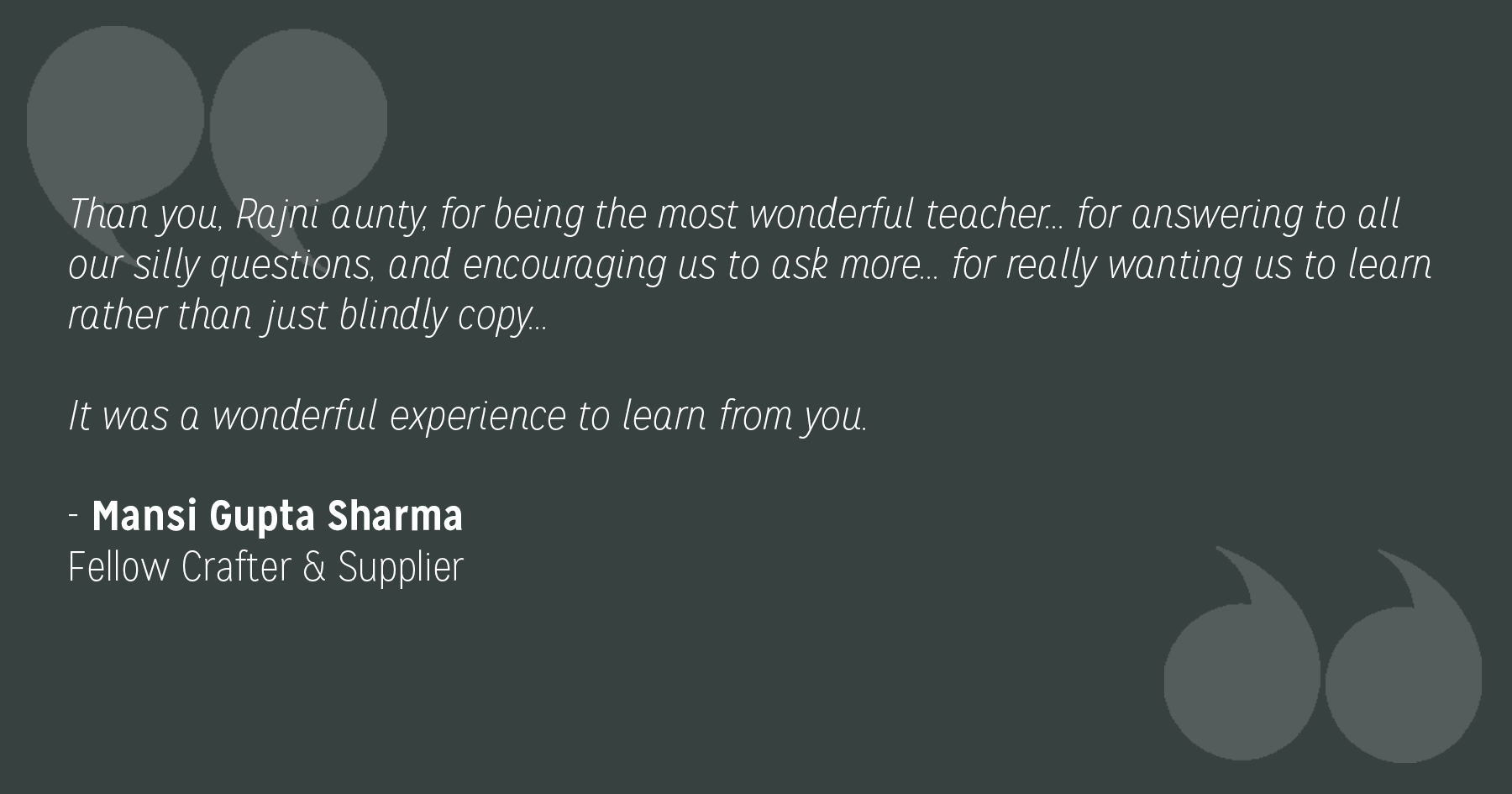 Margarita Foster says: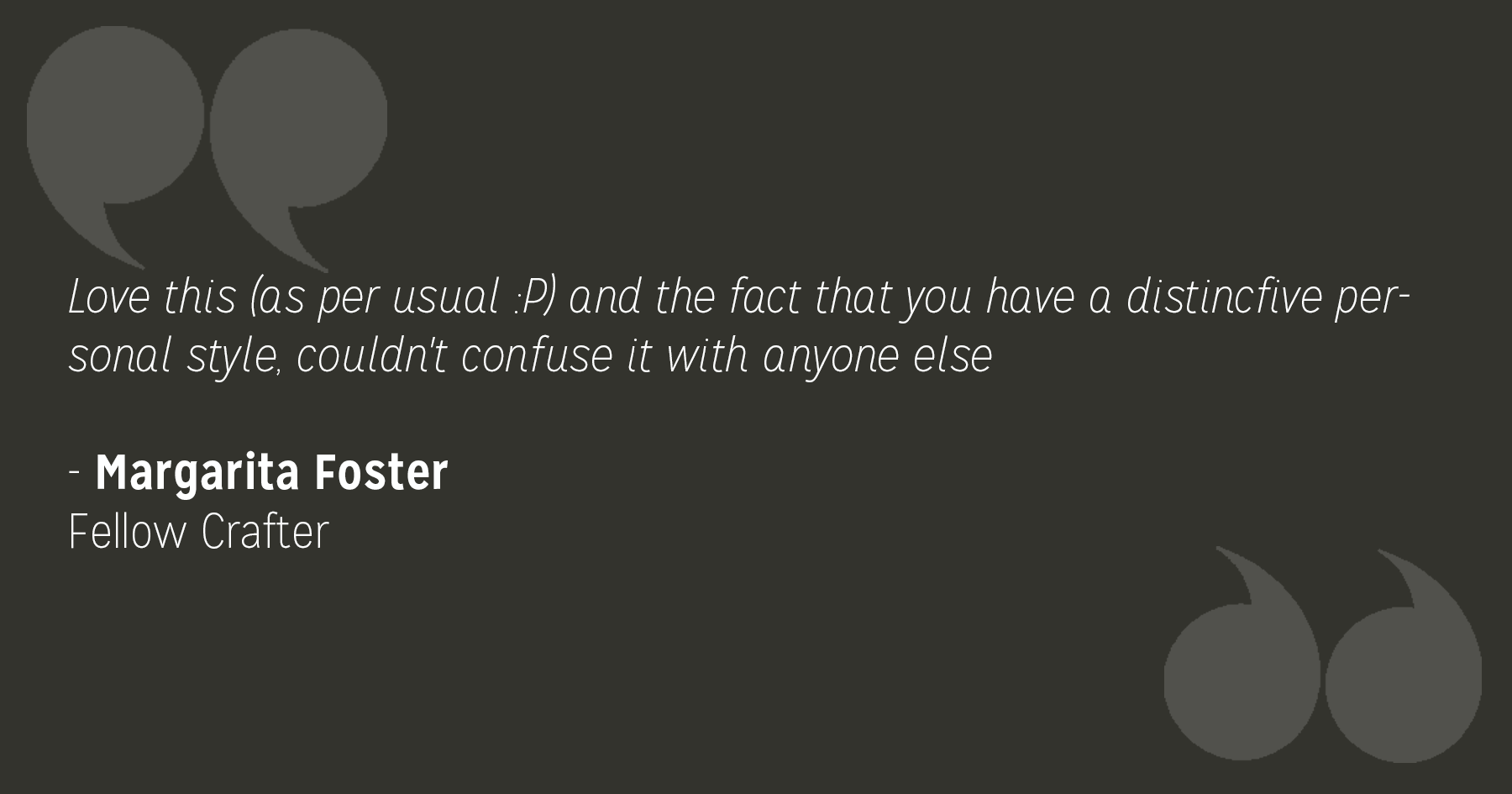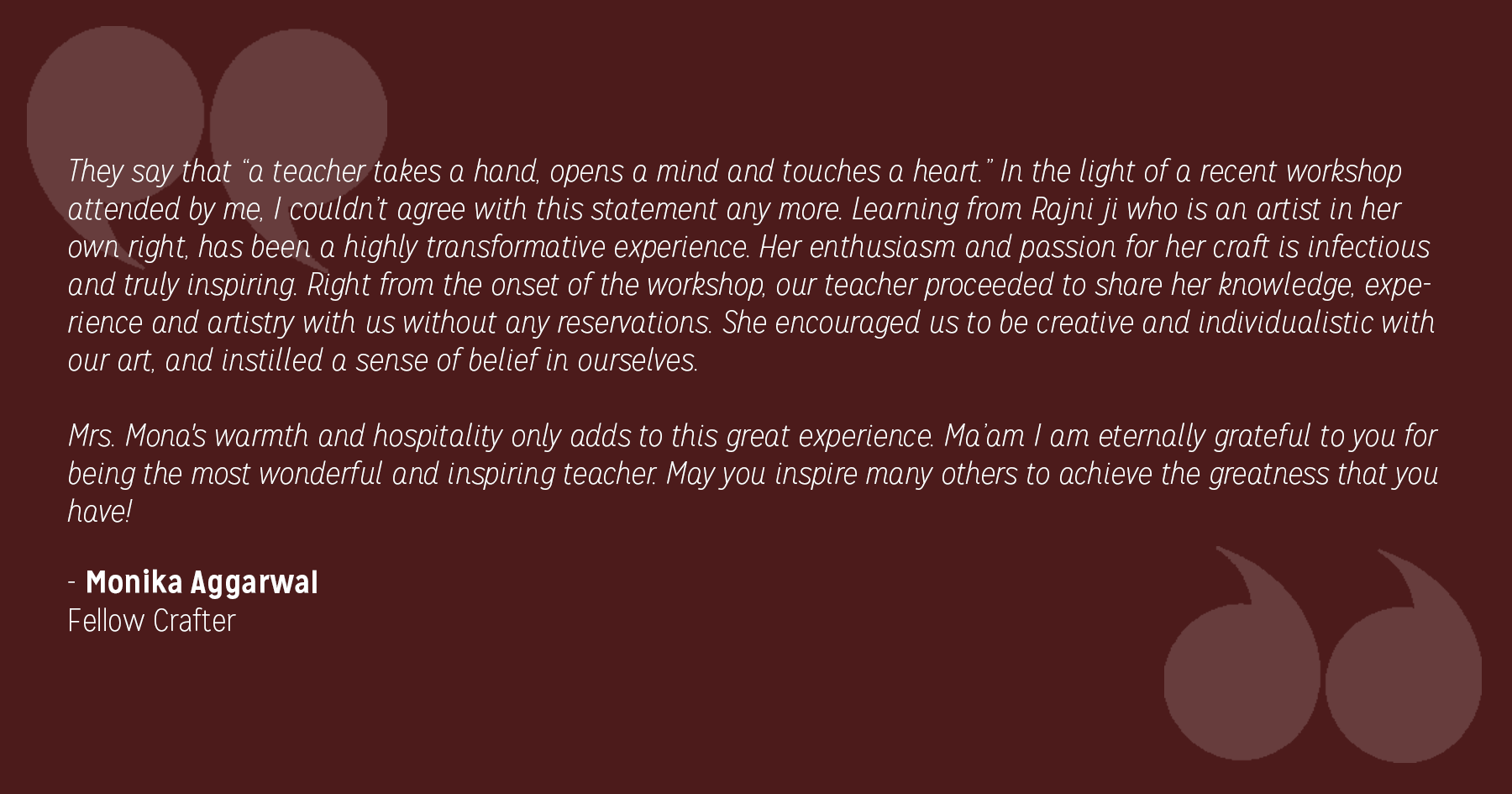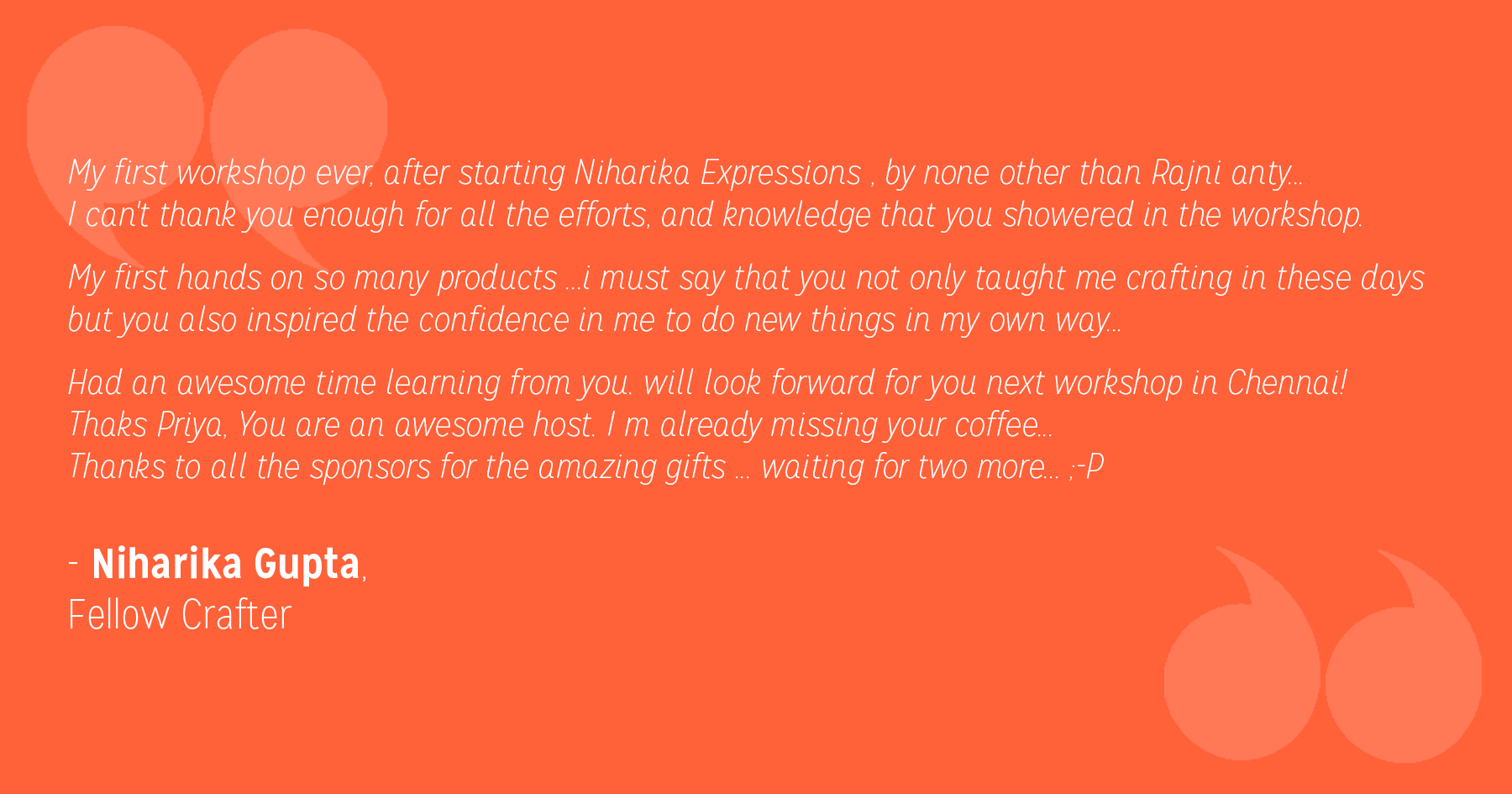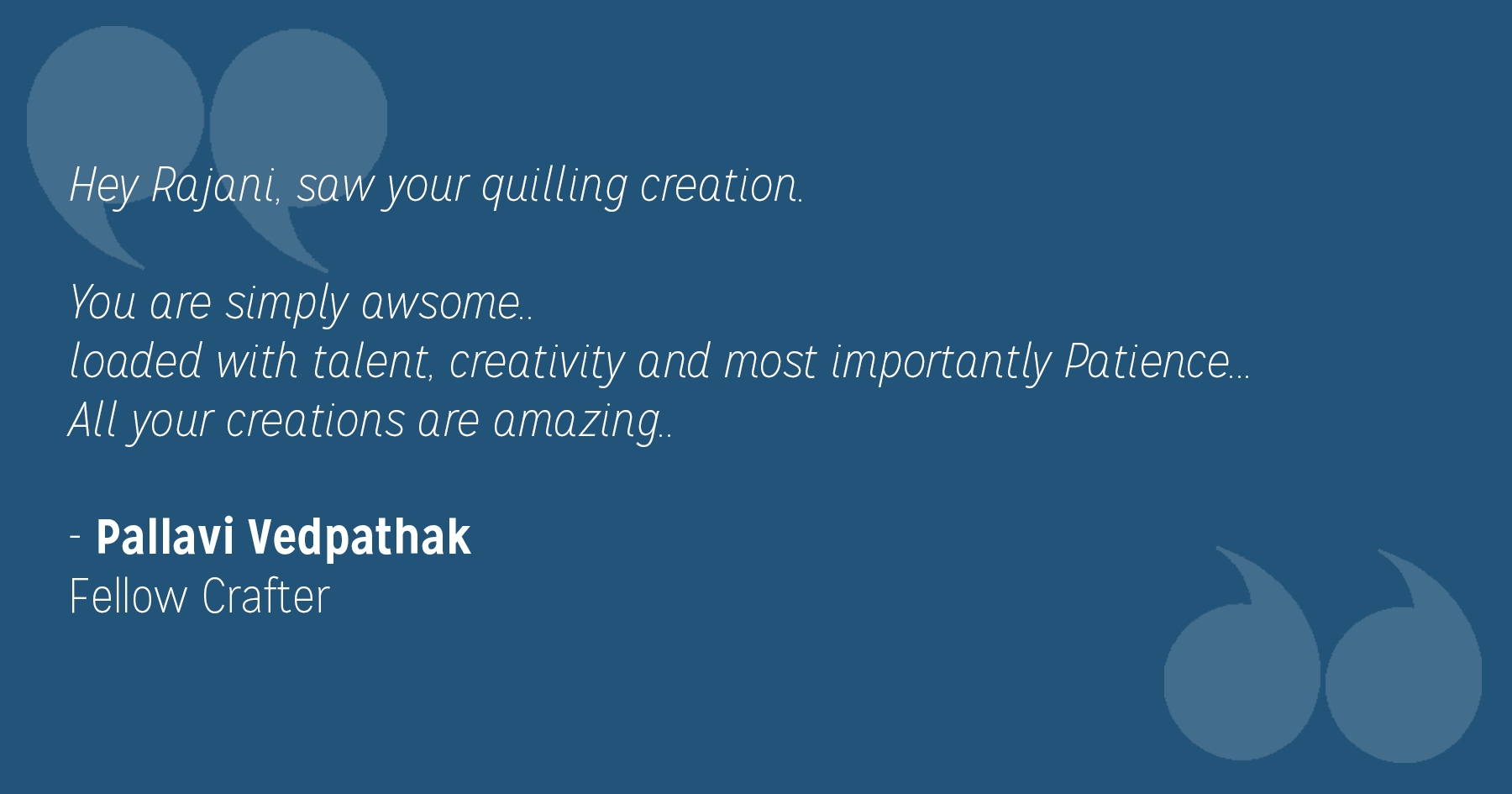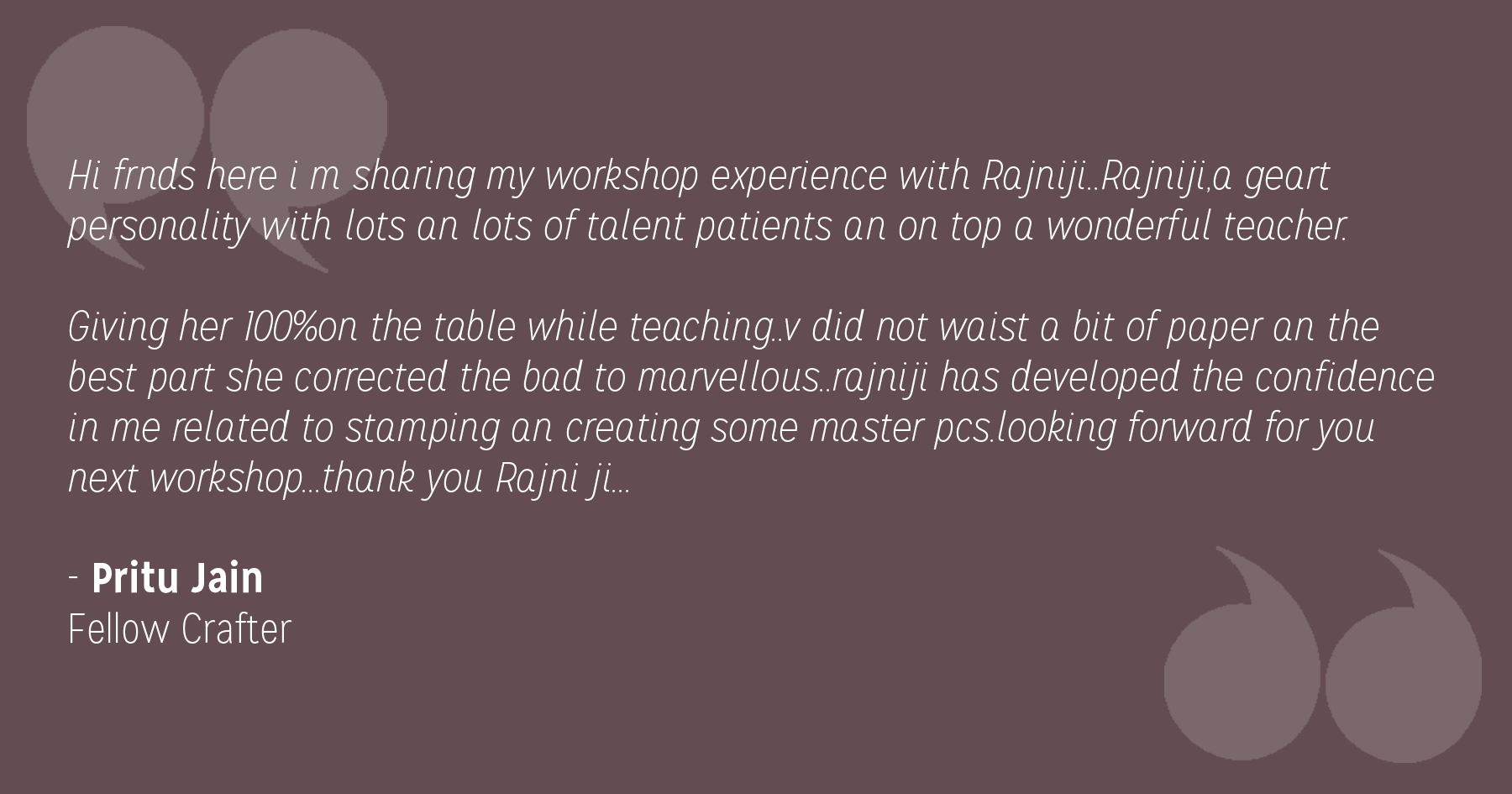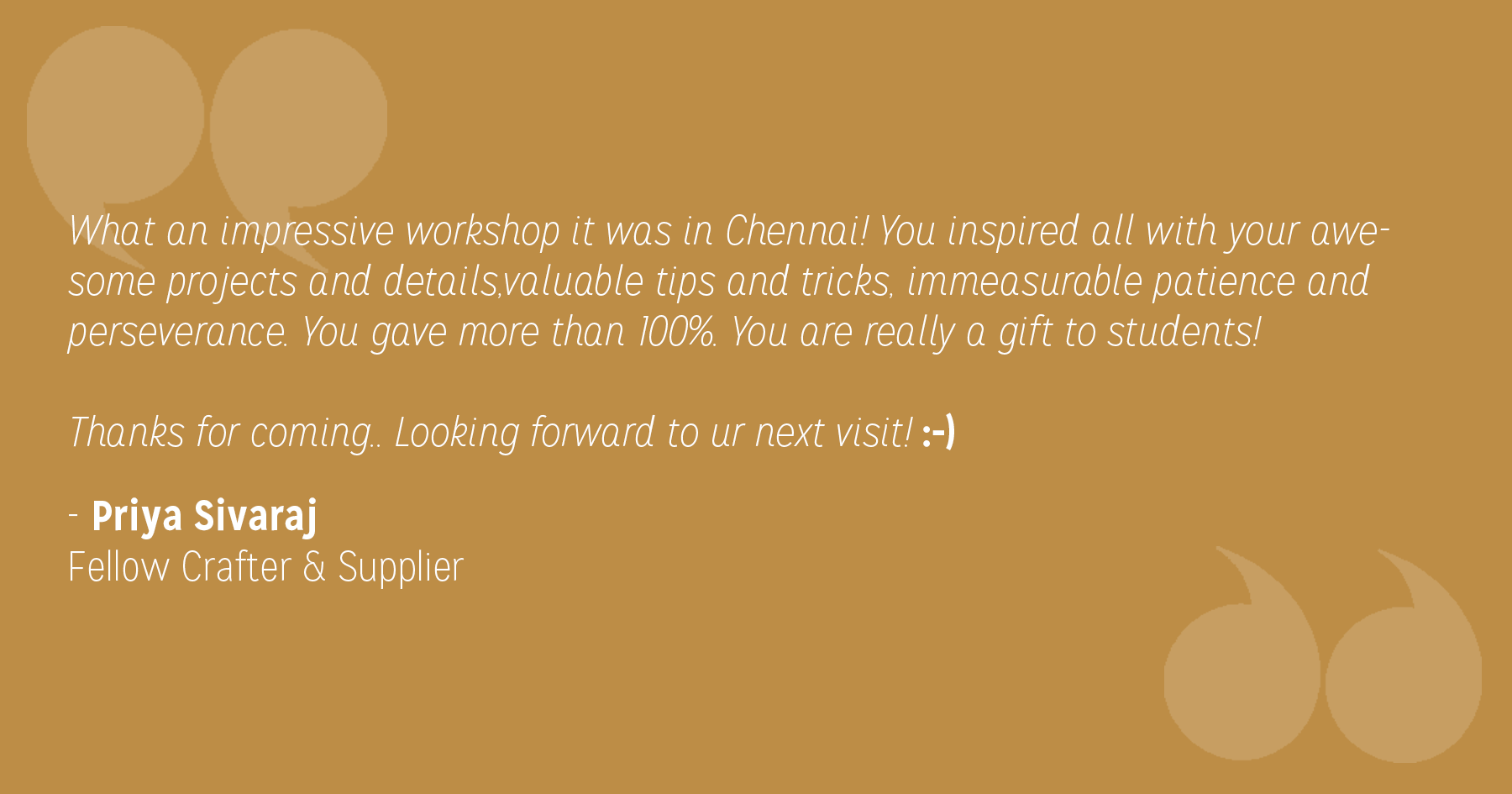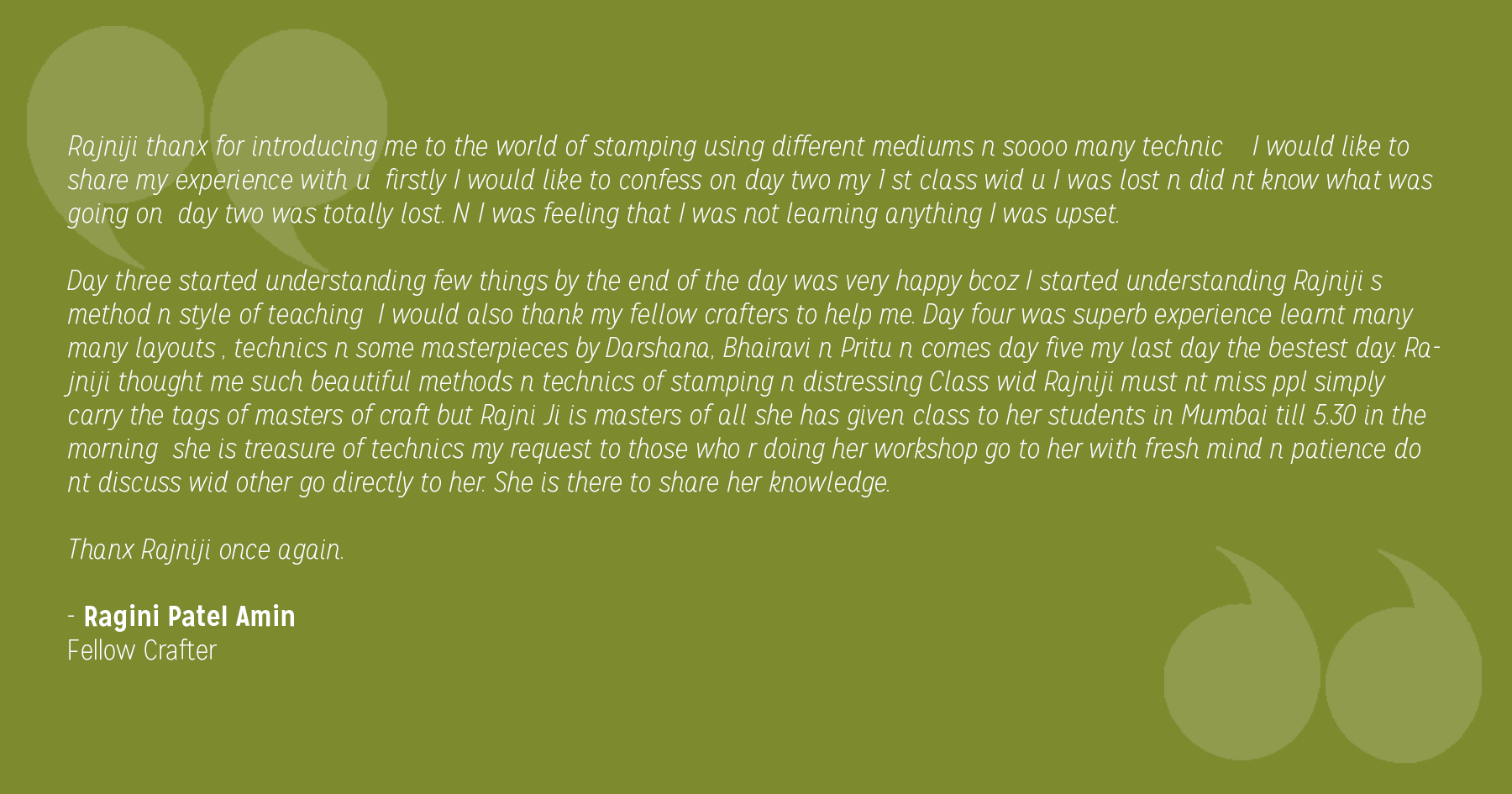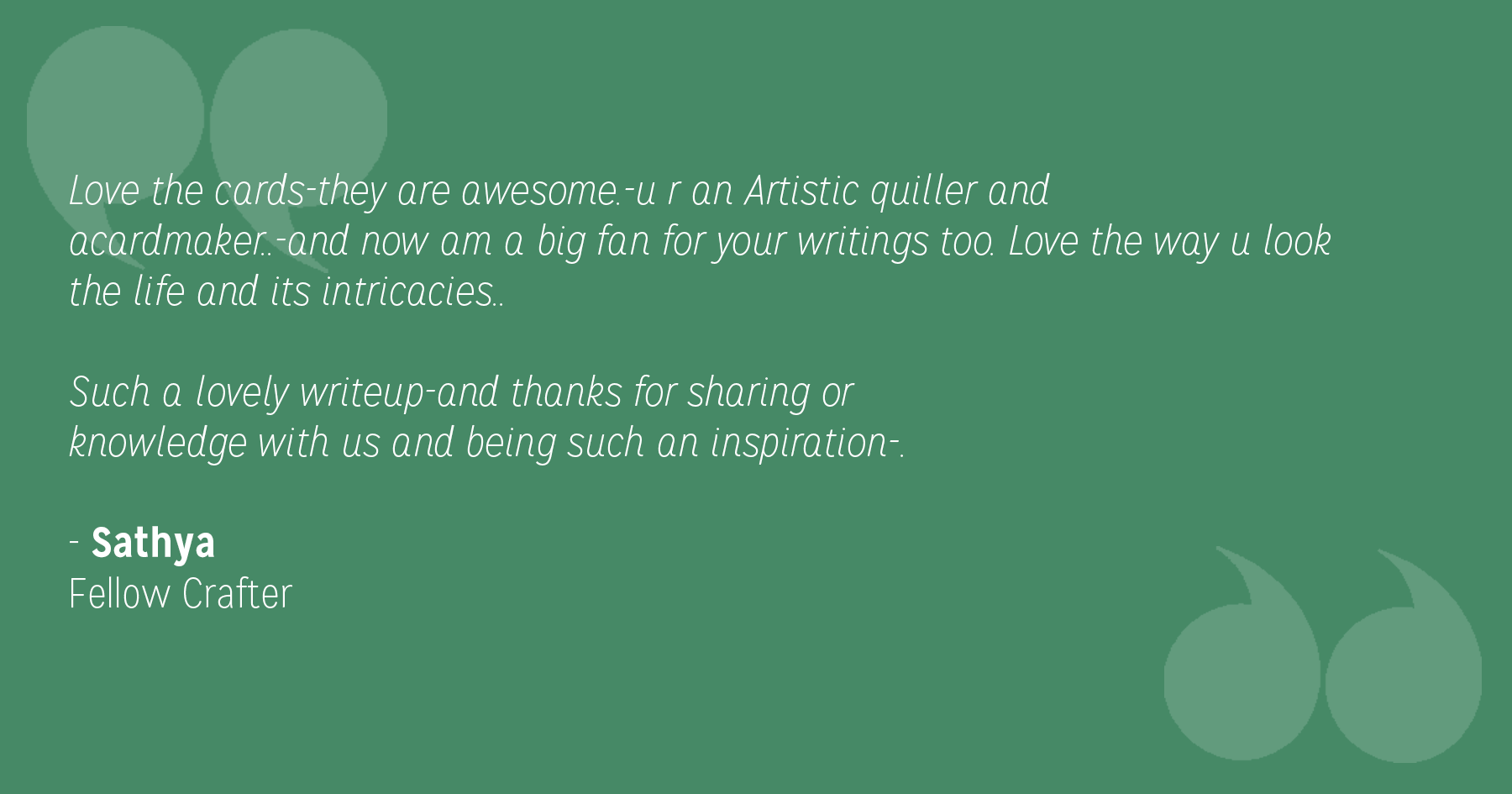 If you've given a testimonial about my work and are not able to see you name on this list, don't worry. I have over 100 testimonials that have been given by people and I will be featuring each of them in series of blog posts titled – "Words Of Appreciation." So you can check out the posts I've published already. Here they are:
As always, thanks for for visiting my website and…
Happy Crafting!