Hi, everyone!
First of all, let me tell you all that today I'm going to be publishing a series of five posts titled 'Words of Appreciation' and these are all a part of my giveaway!
Which means that a lucky person's comment on any of these posts will give him/her a chance of winning a surprise gift worth Rs. 3,000 from me! 
I personally think we all love being appreciated, be it by our family, by our friends or by our fellow crafters. Though I craft because I love crafting… I craft because my passion is also my bread and butter… I also craft for my own satisfaction. But simple words of appreciation are nothing less than a bonus to me. Appreciation goes a long way. For me, it builds my confidence that I am good at doing something and makes me want to do it more. I really get motivated and encouraged. And I'm sure we all like to feel appreciated and get that "pat on the back."
Today, it gives me immense pleasure in sharing with you all a few candid testimonials that people have given about my work. These humble words of appreciation have been said by my fellow crafters (some of them also happen to be my students) and by my favourite craft suppliers. I have been compiling them since I first started my journey in crafting , which was waaaay back in 2012. I am truly in debt to all the people in this list as their kind and encouraging words have pushed me to better myself each time I sit down to create something new. I'm linking their names to their Facebook profiles so you can check out their work as well.
Also, I've picked up these words directly FB chats, comments and WhatsApp messages as I feel that candid testimonials are the best. Few of them are by fellow crafters who don't use English as their native speaking language. So please, ignore the typos and the messaging lingo, and try to read between the lines. Thanks!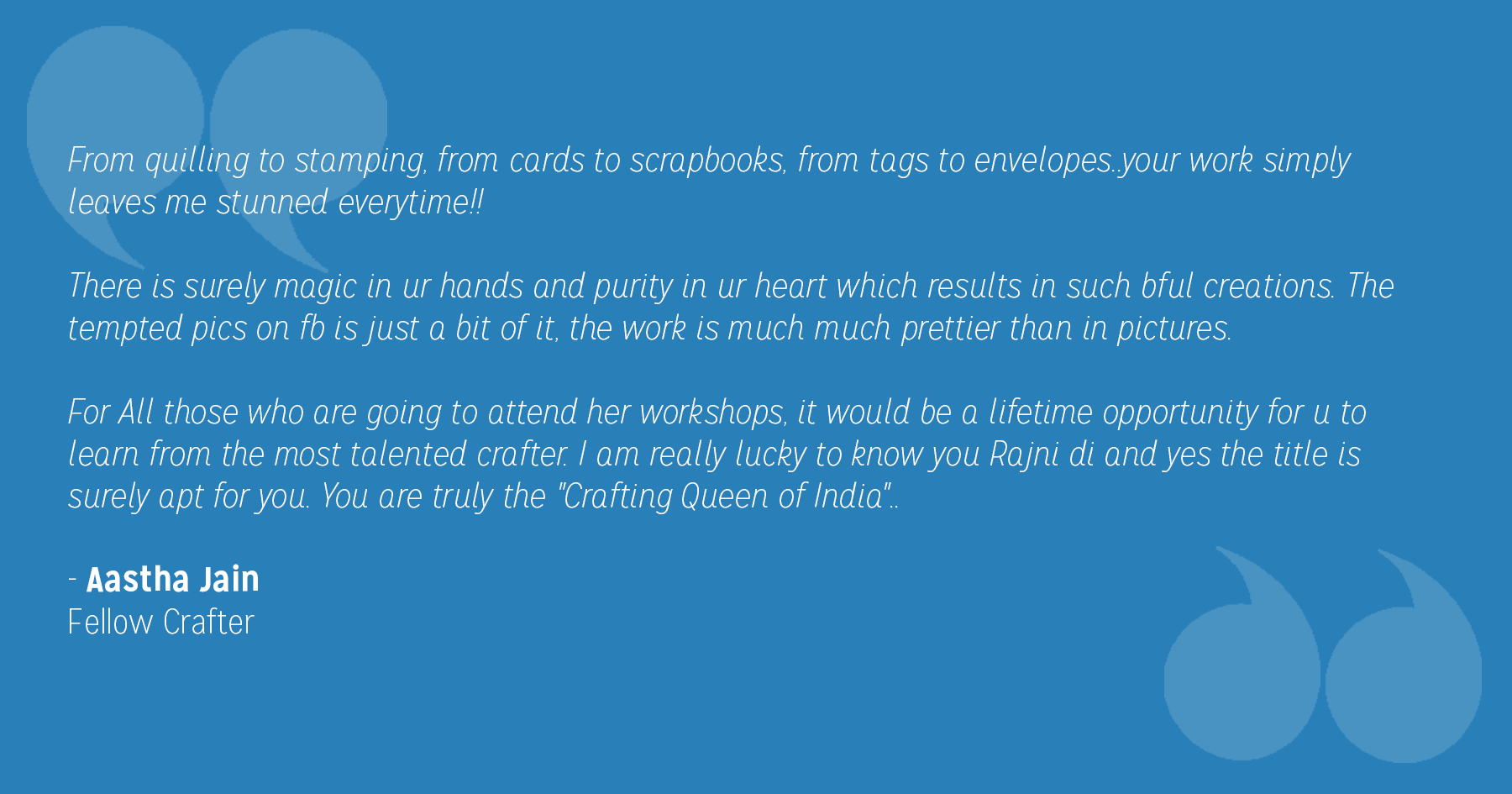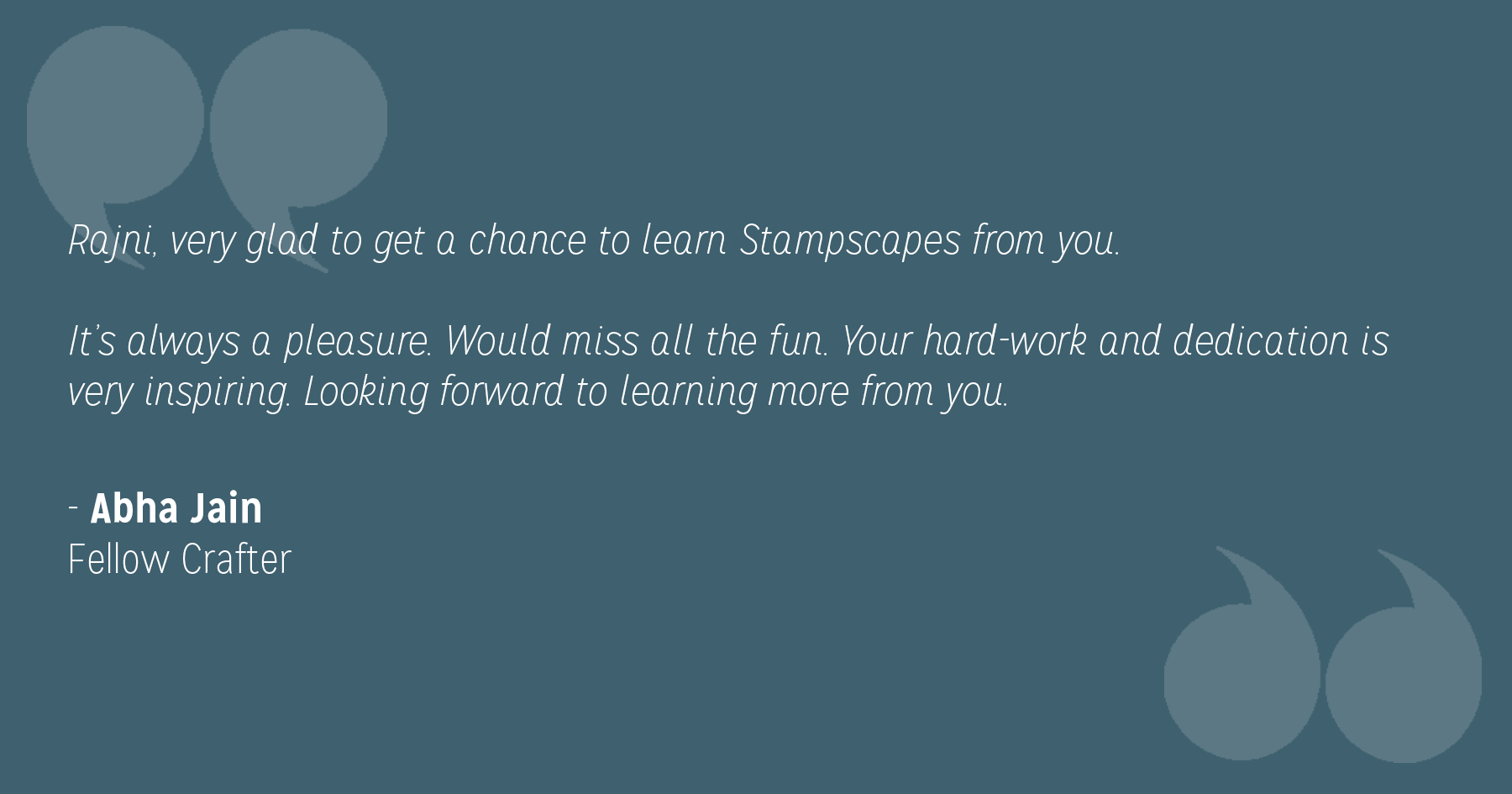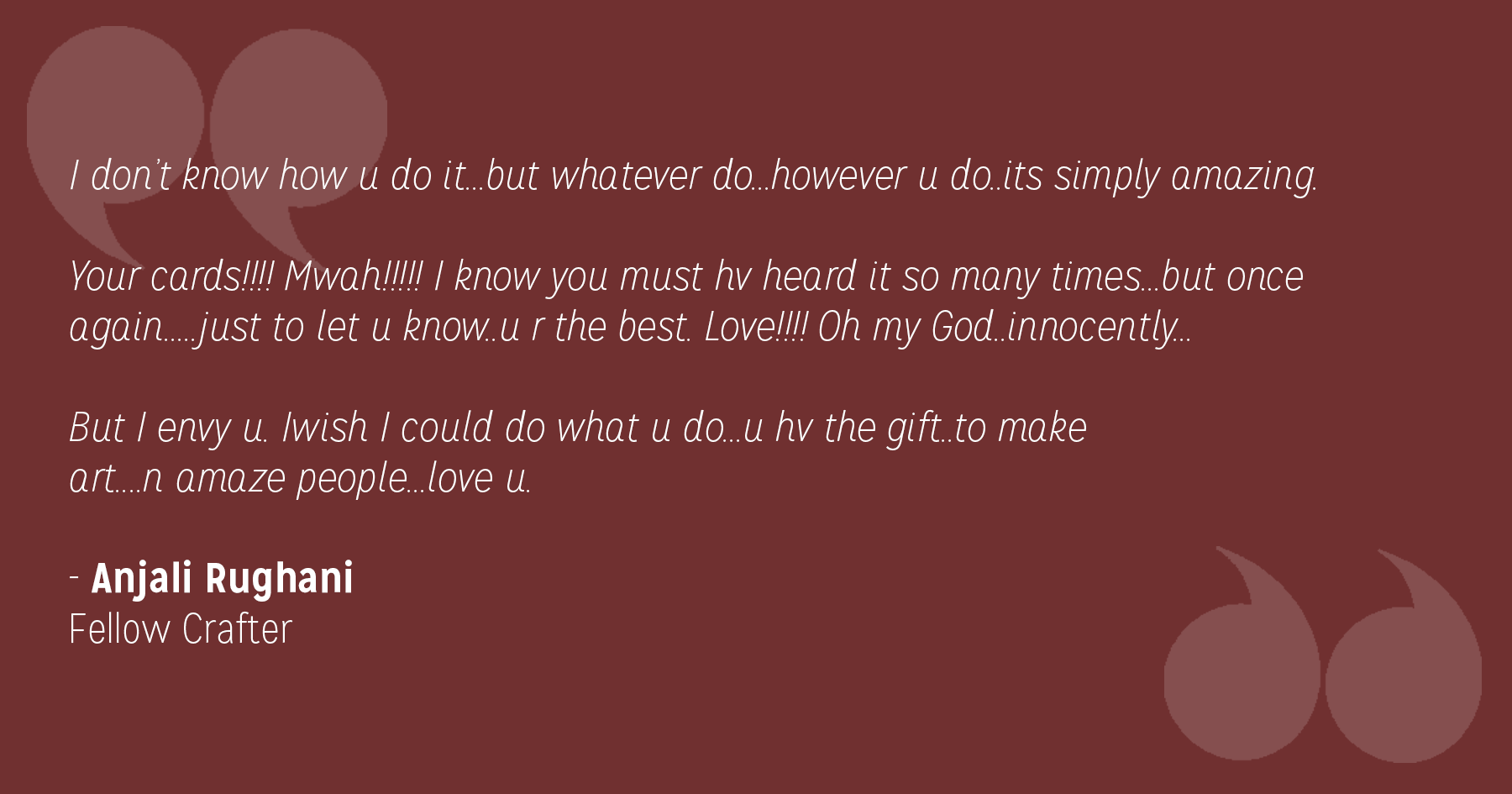 An anonymous crafter says: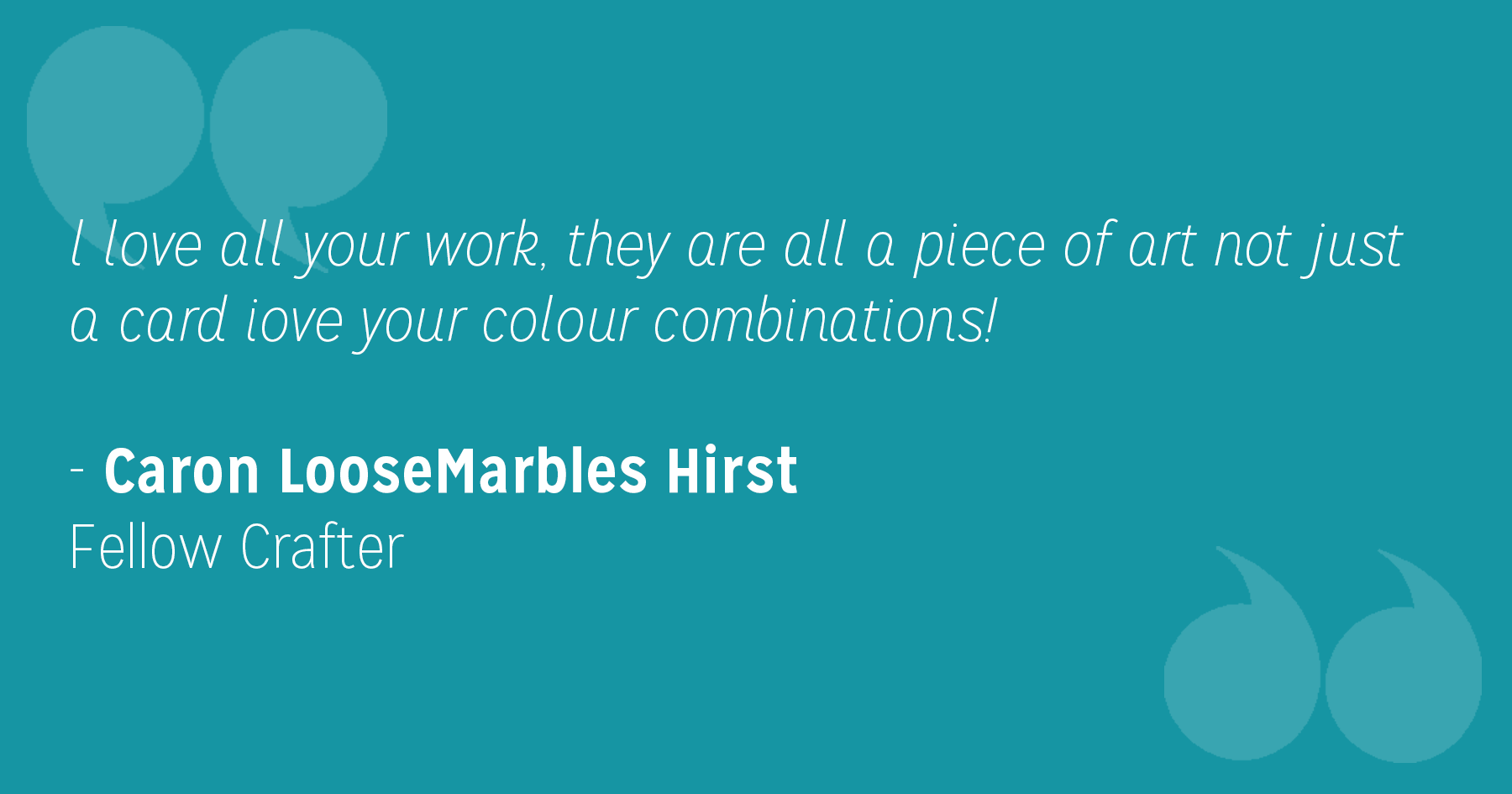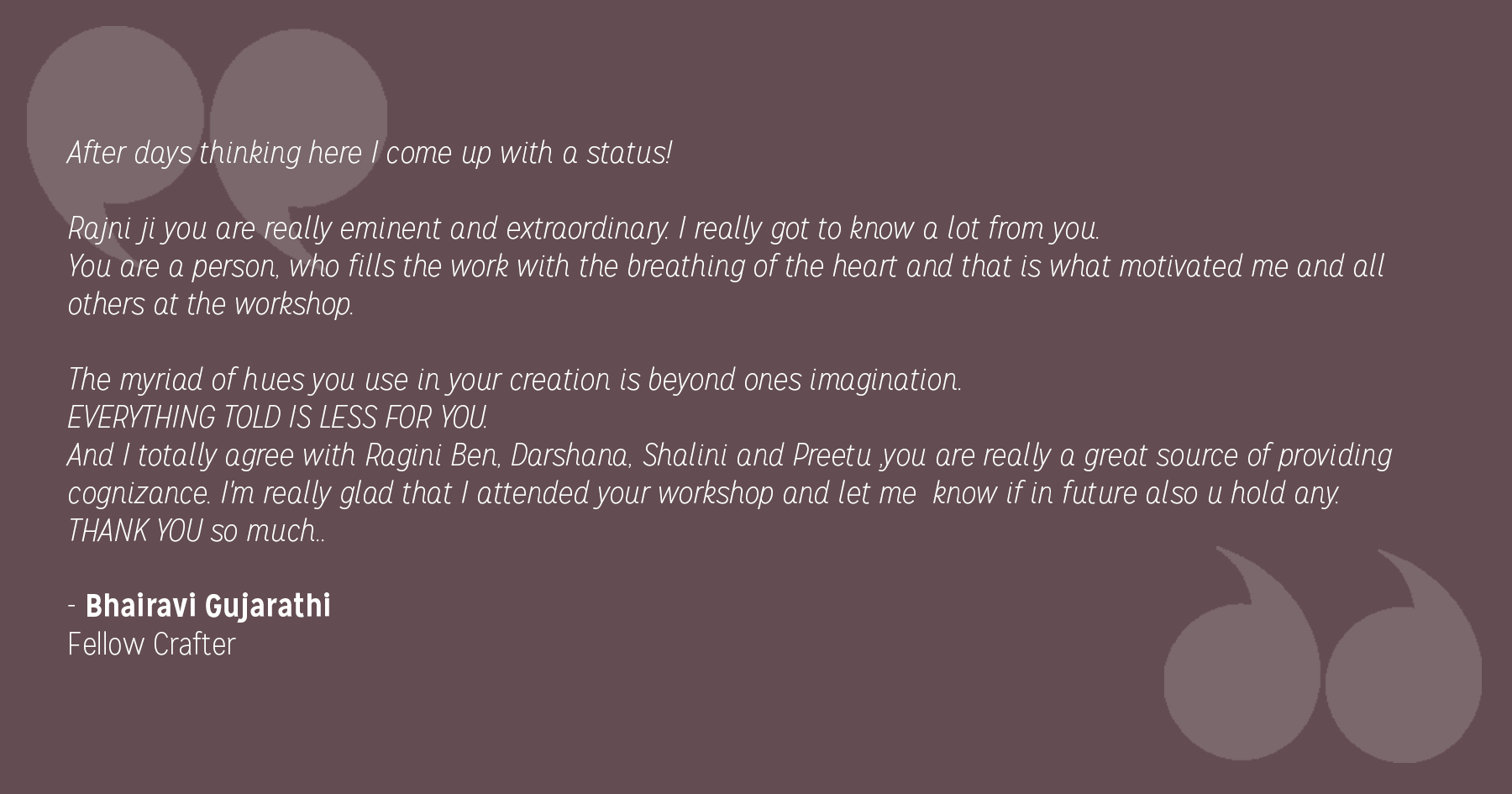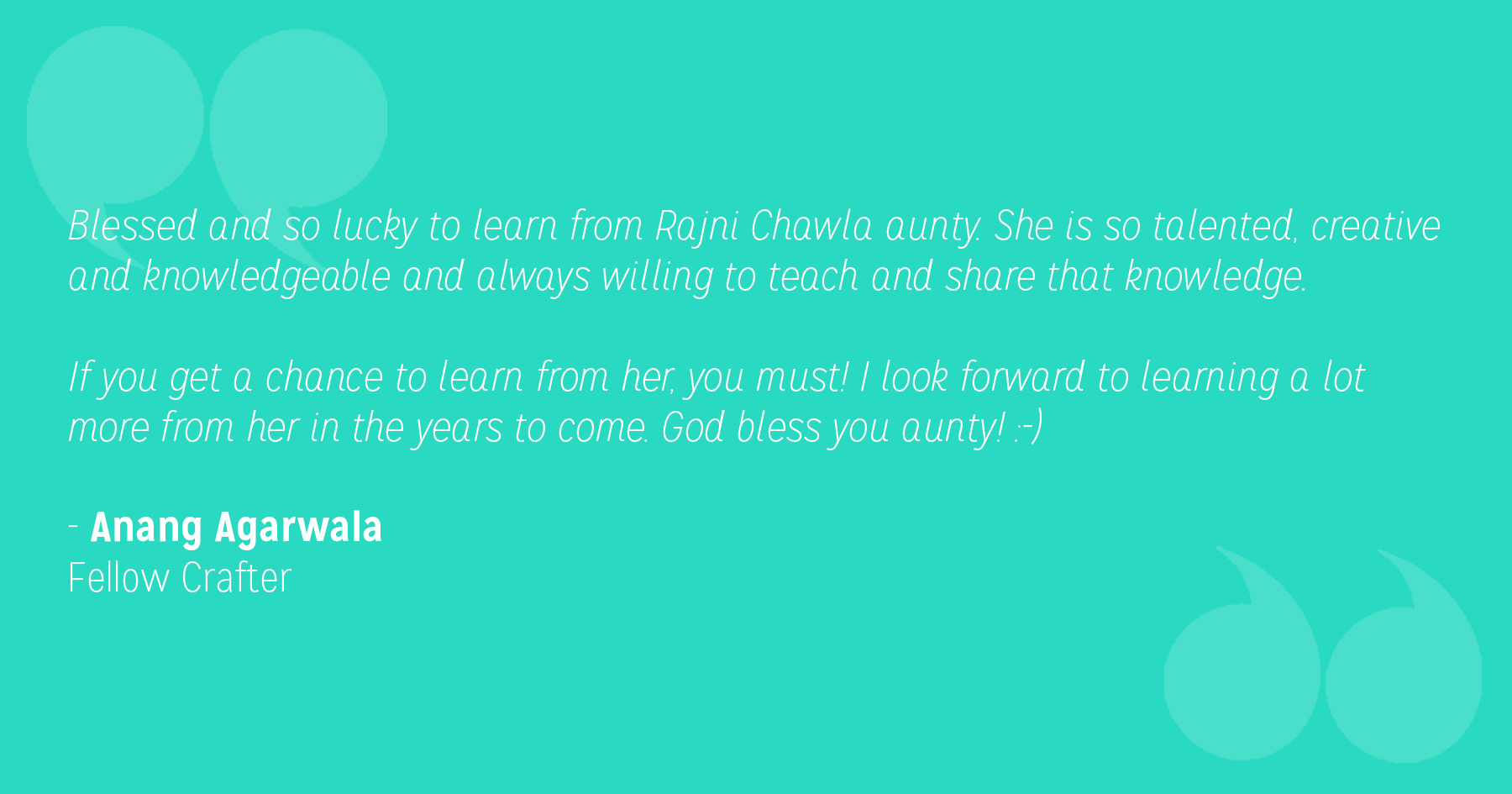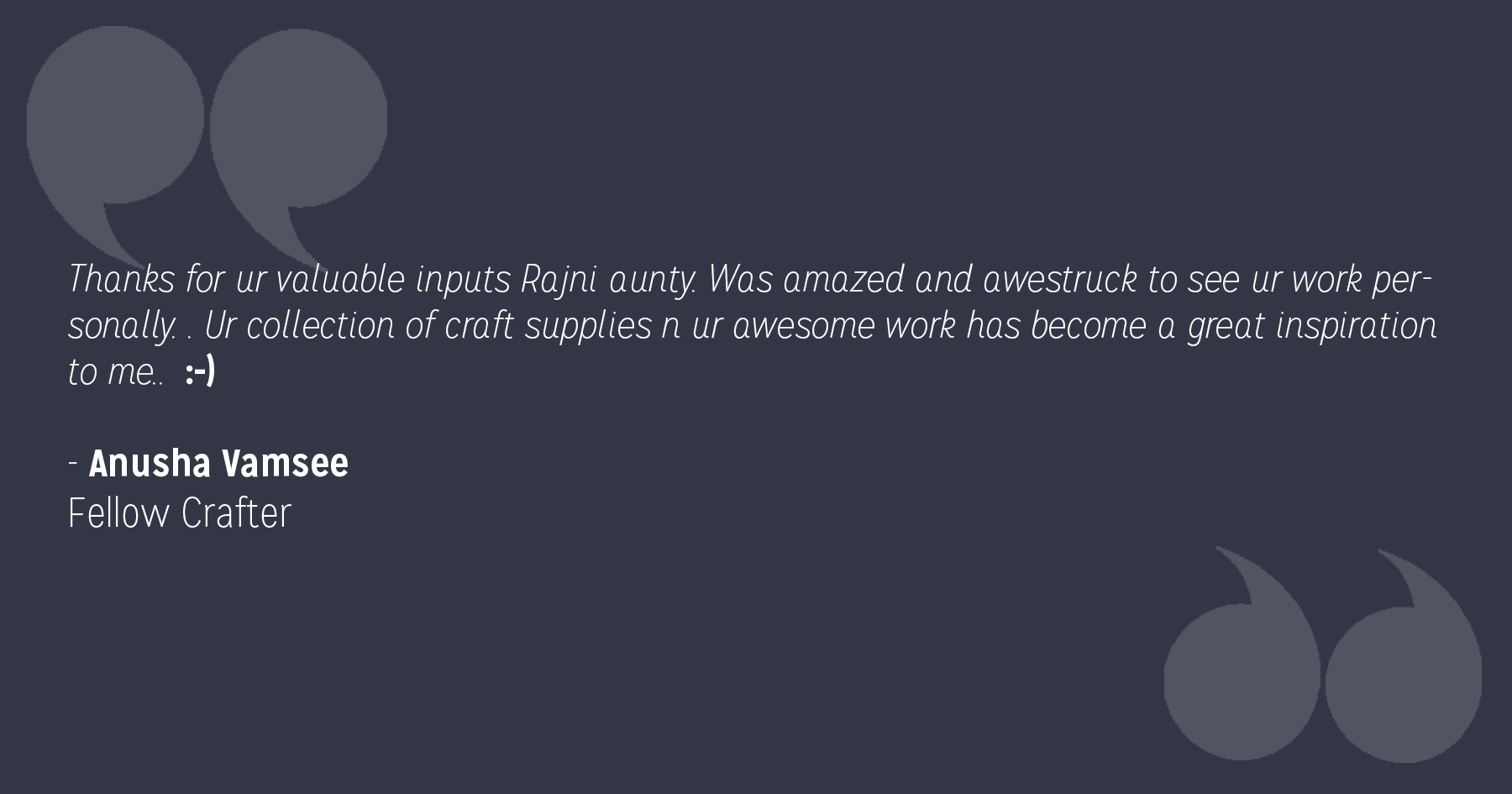 An anonymous crafter says: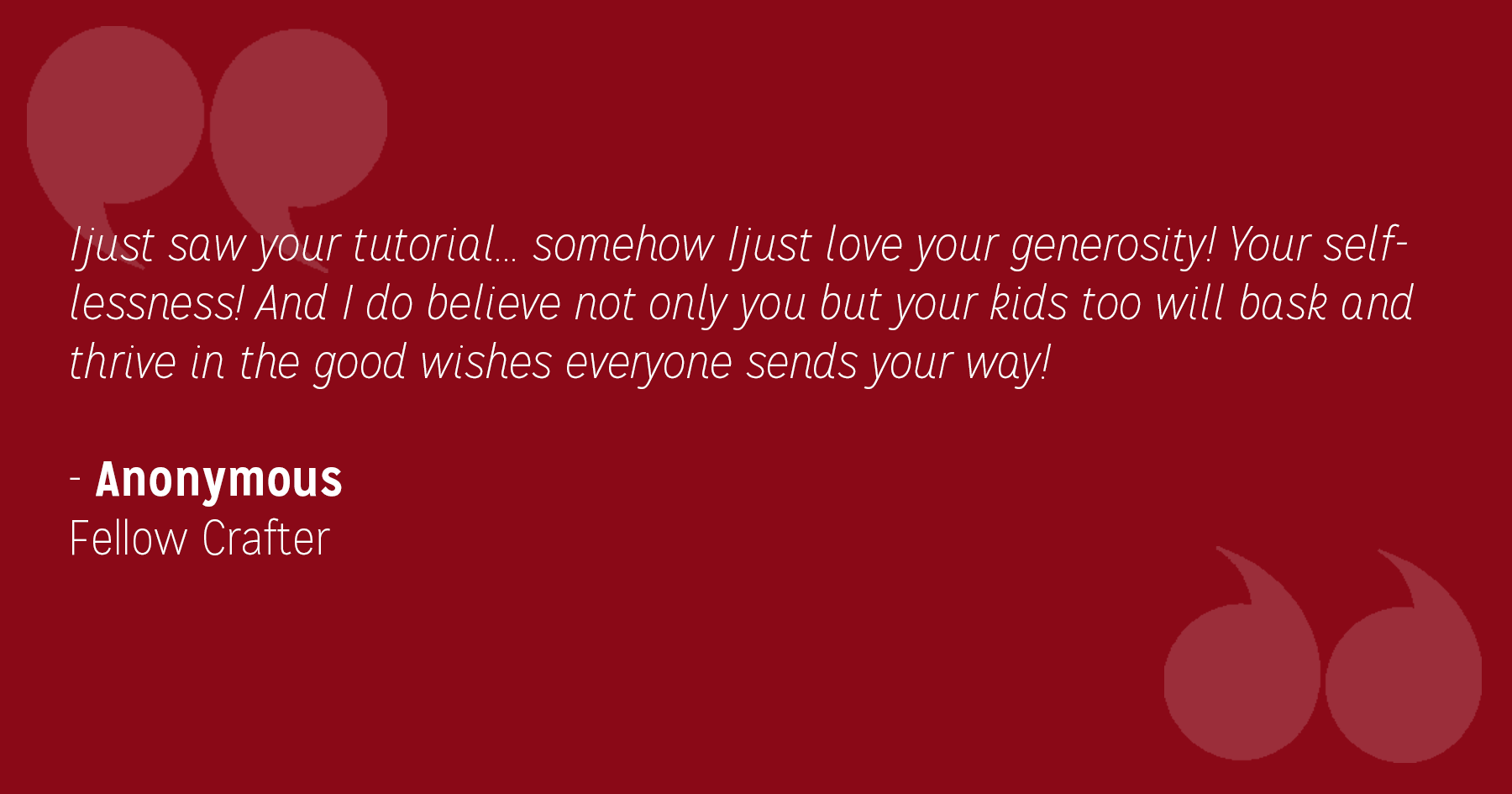 An anonymous crafter says: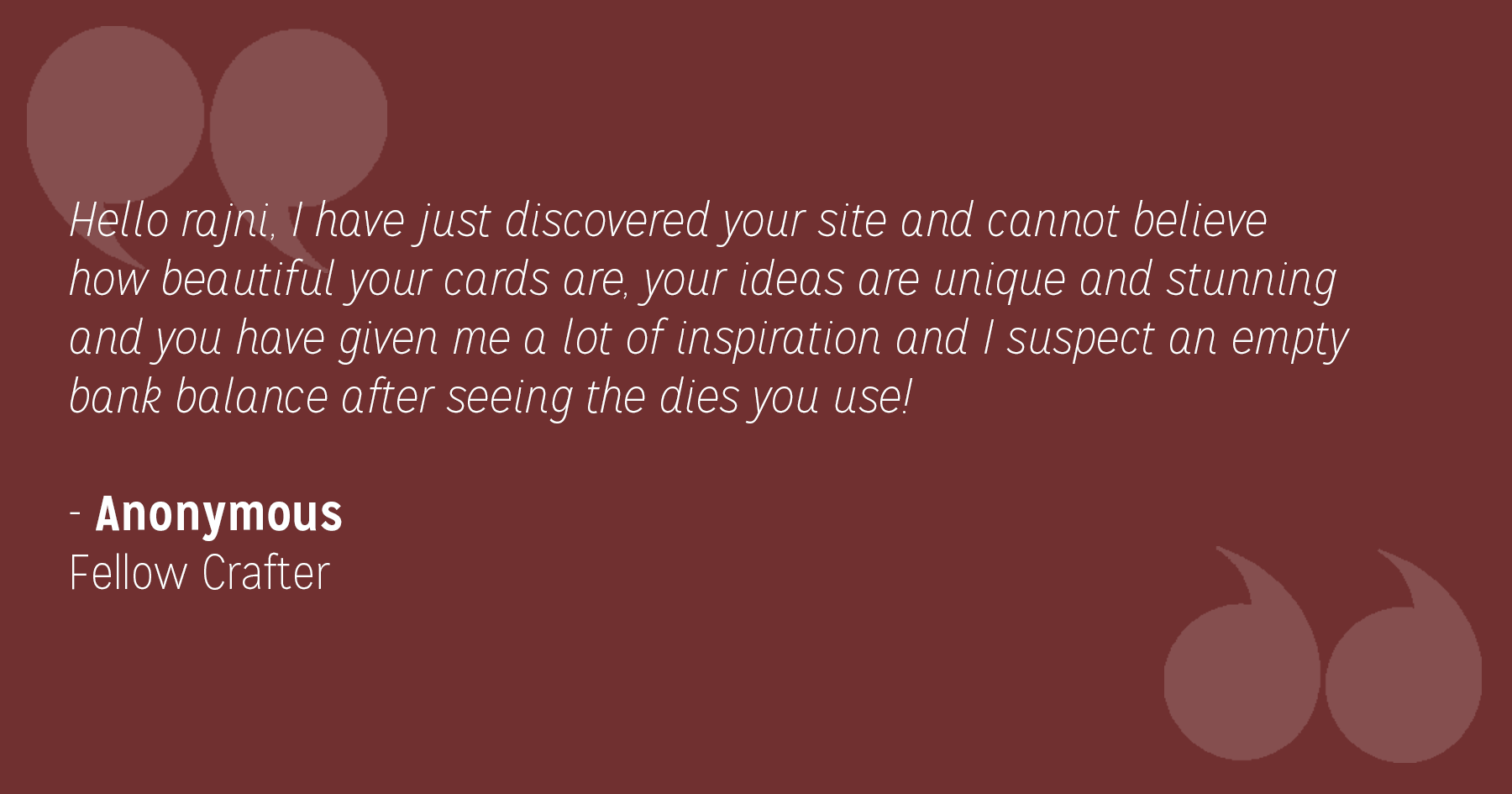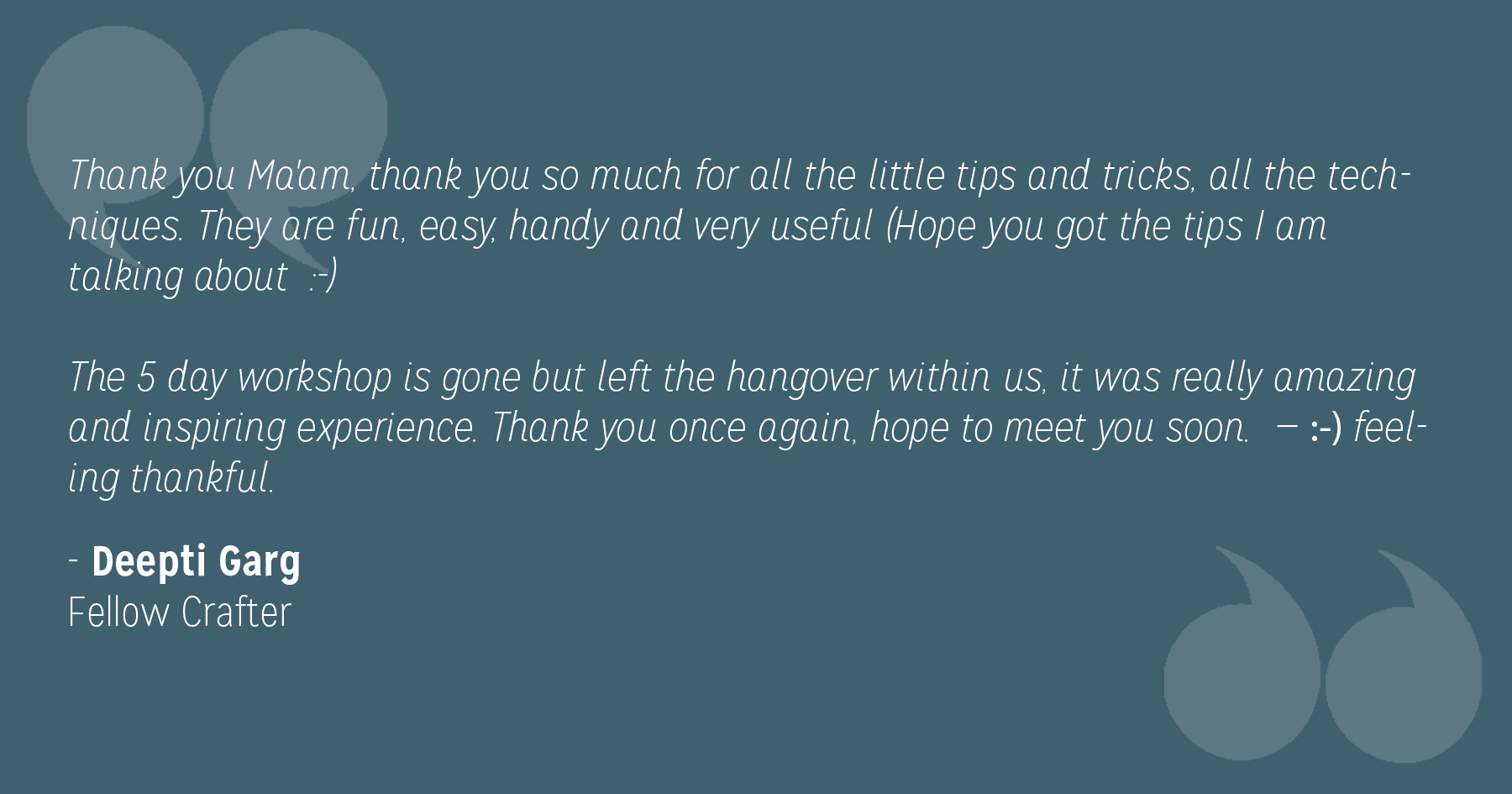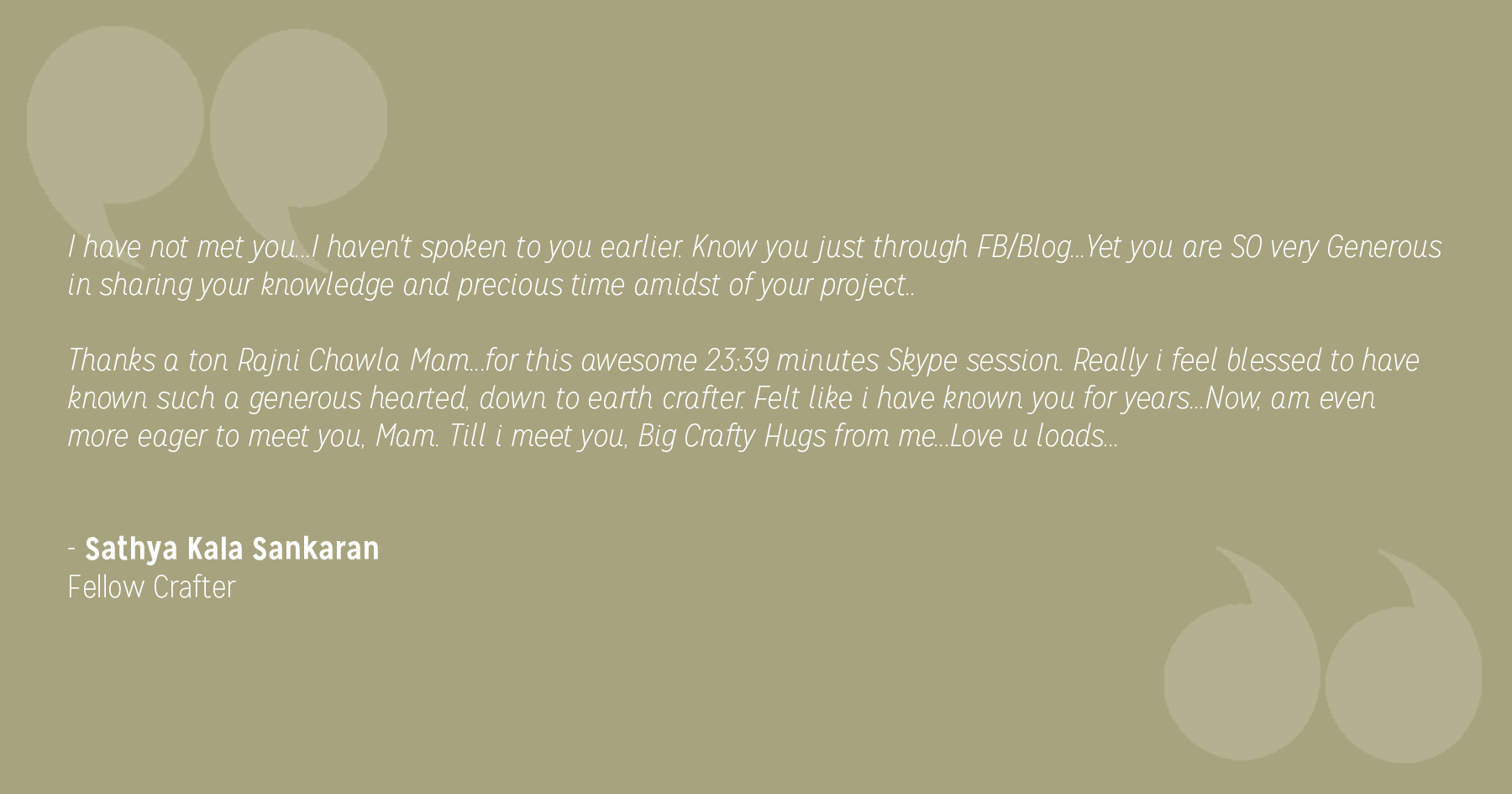 Shalini Devi says: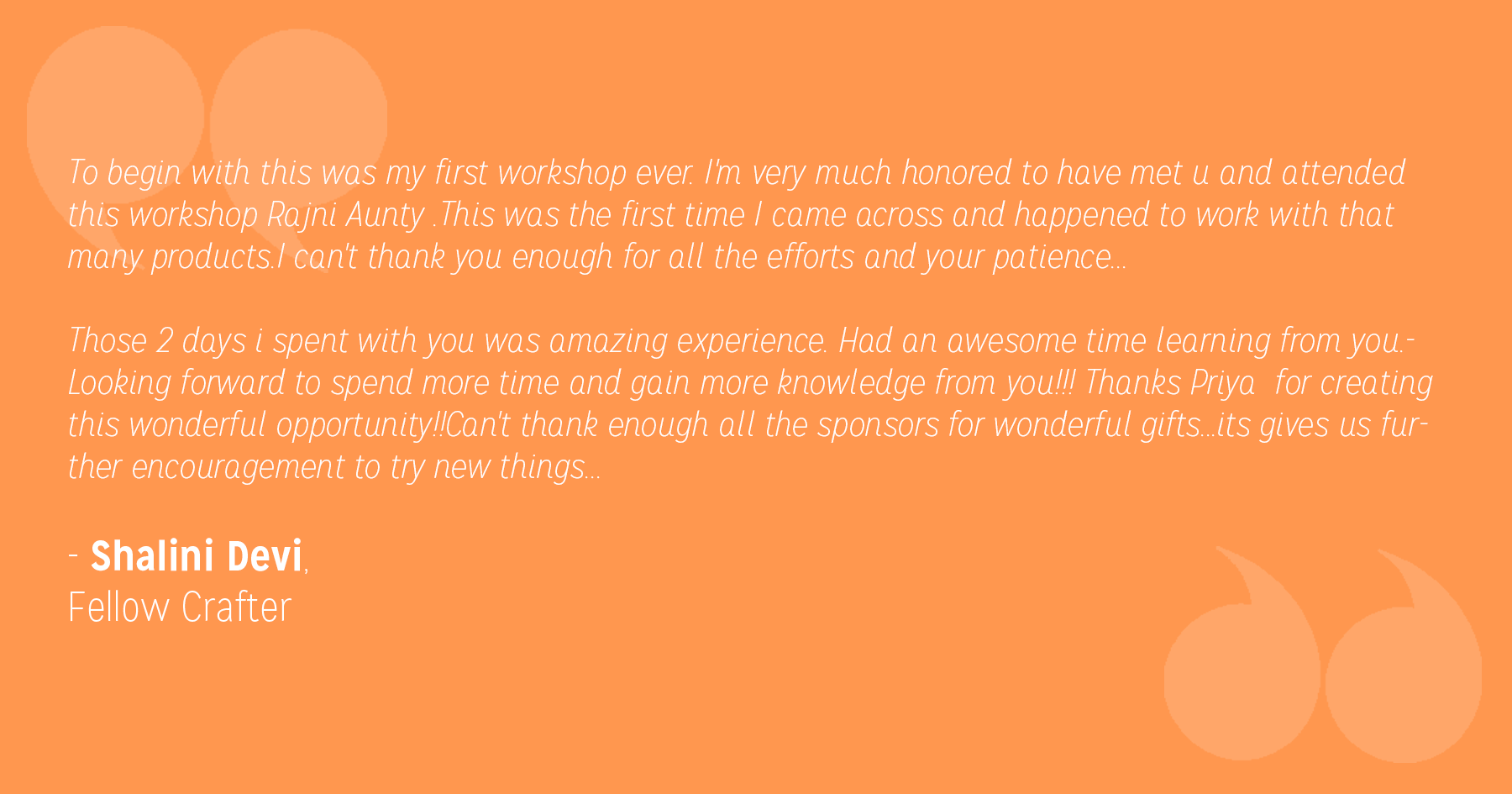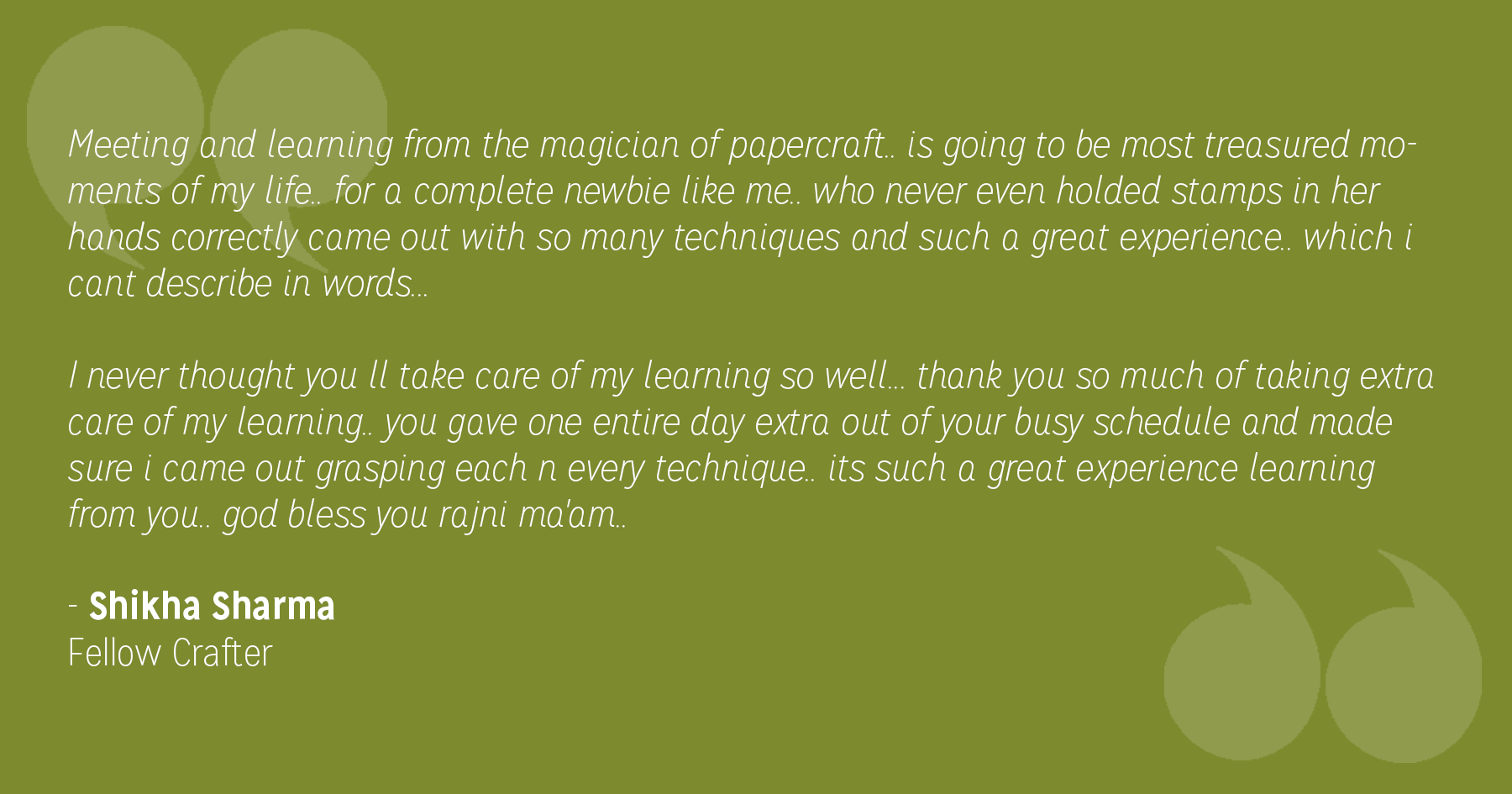 If you've given a testimonial about my work and are not able to see you name on this list, don't worry. I have over 100 testimonials that have been given by people and I will be featuring each of them in series of blog posts titled – "Words Of Appreciation." So stay tuned and check out my blog for more!
As always, thanks for for visiting my website and…
Happy Crafting!
Feature image source: imperssivemagazine.com