Happy Wednesday friends….
So, the wait is over!! Mini surprise release of Frame a Card Dies by Heartfelt Creations is now available for all. These are fabulous dies to create some quick n easy cards. Do check out the company's blog for inspiration by our design team members.
Here is my first take on thes fabulous dies. I designed a card using Butterfly Dreams Collection and Classic Sunflower Collection along with the new dies. I have another card on display on the next post. Do visit the post for all details and leave some love.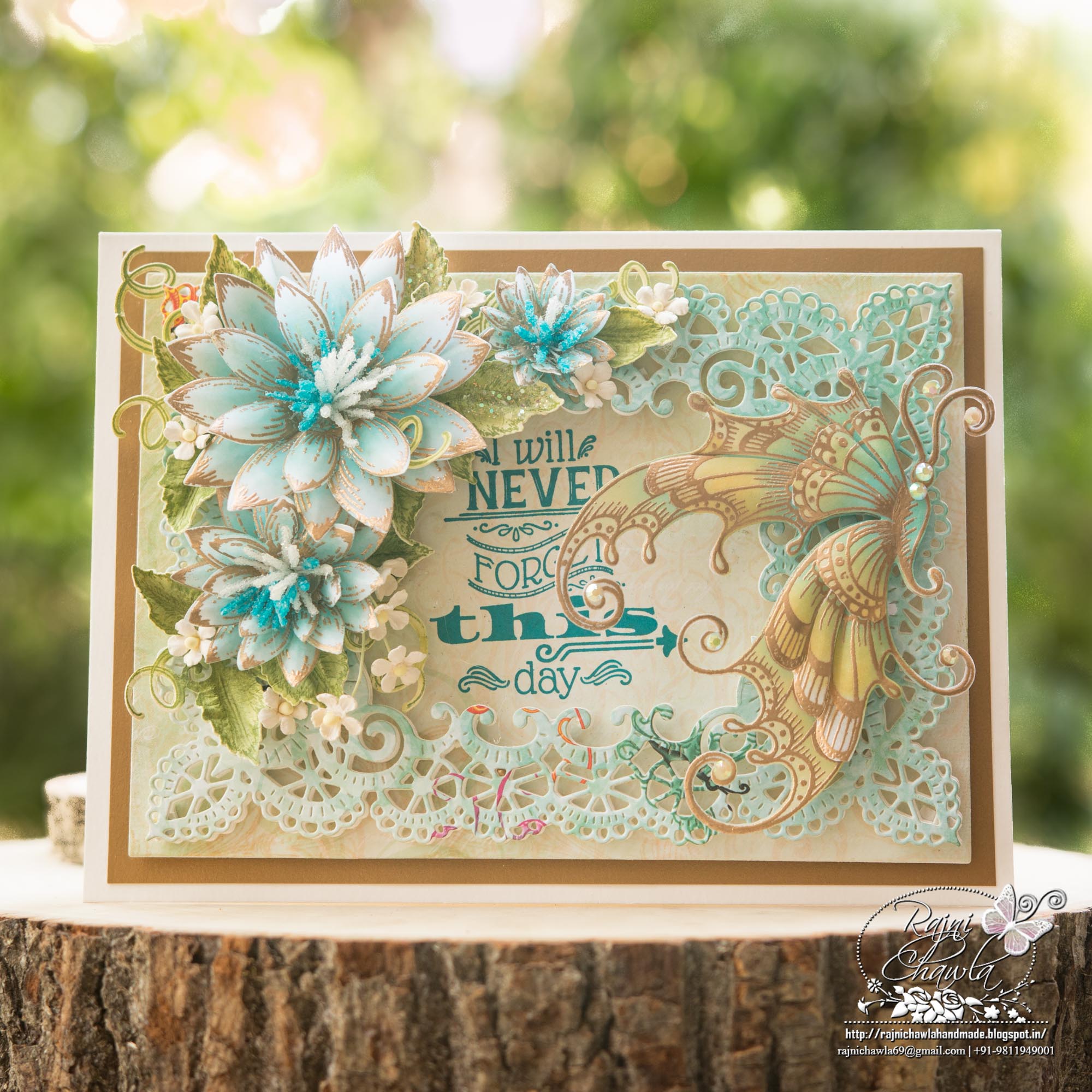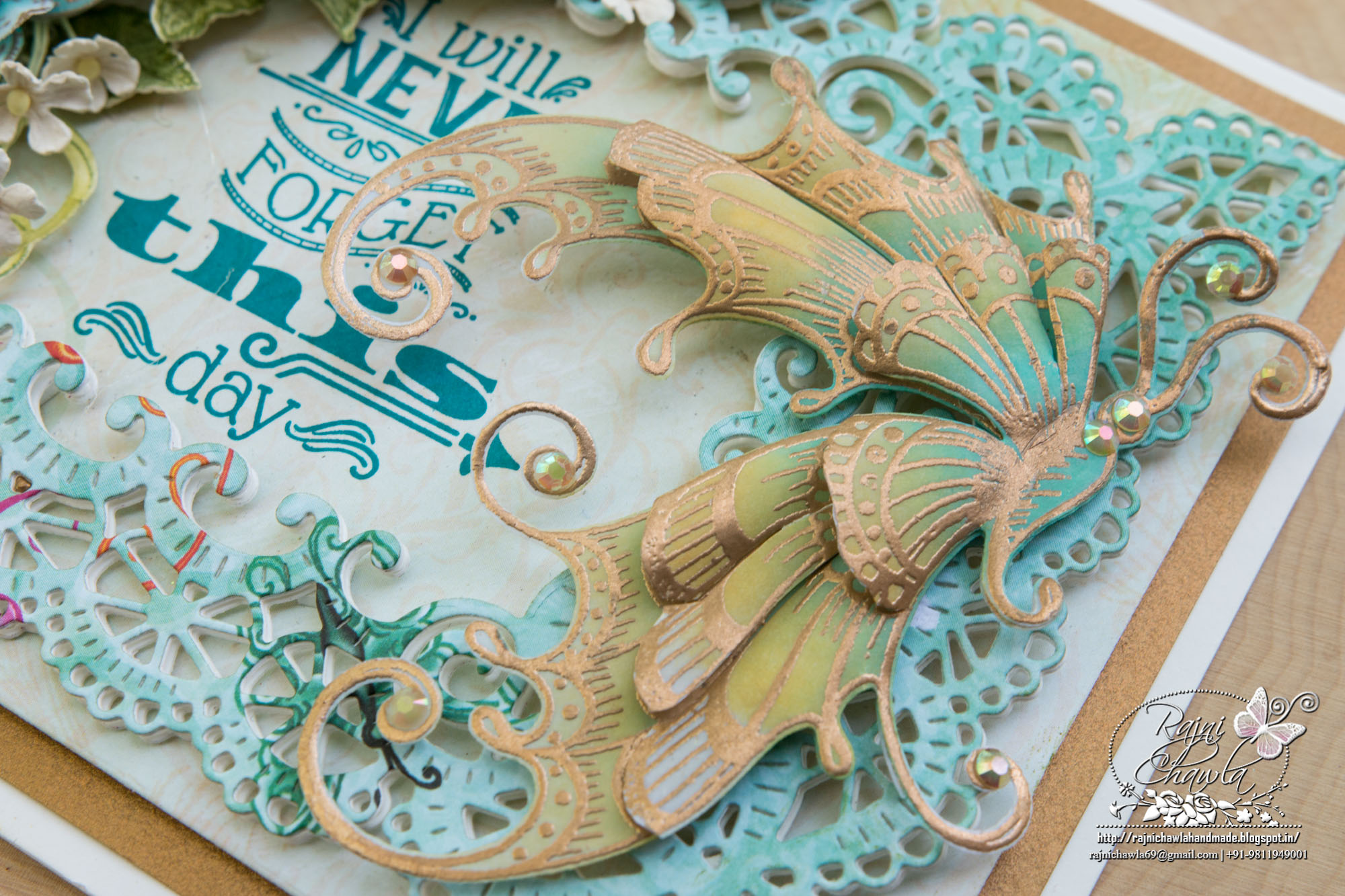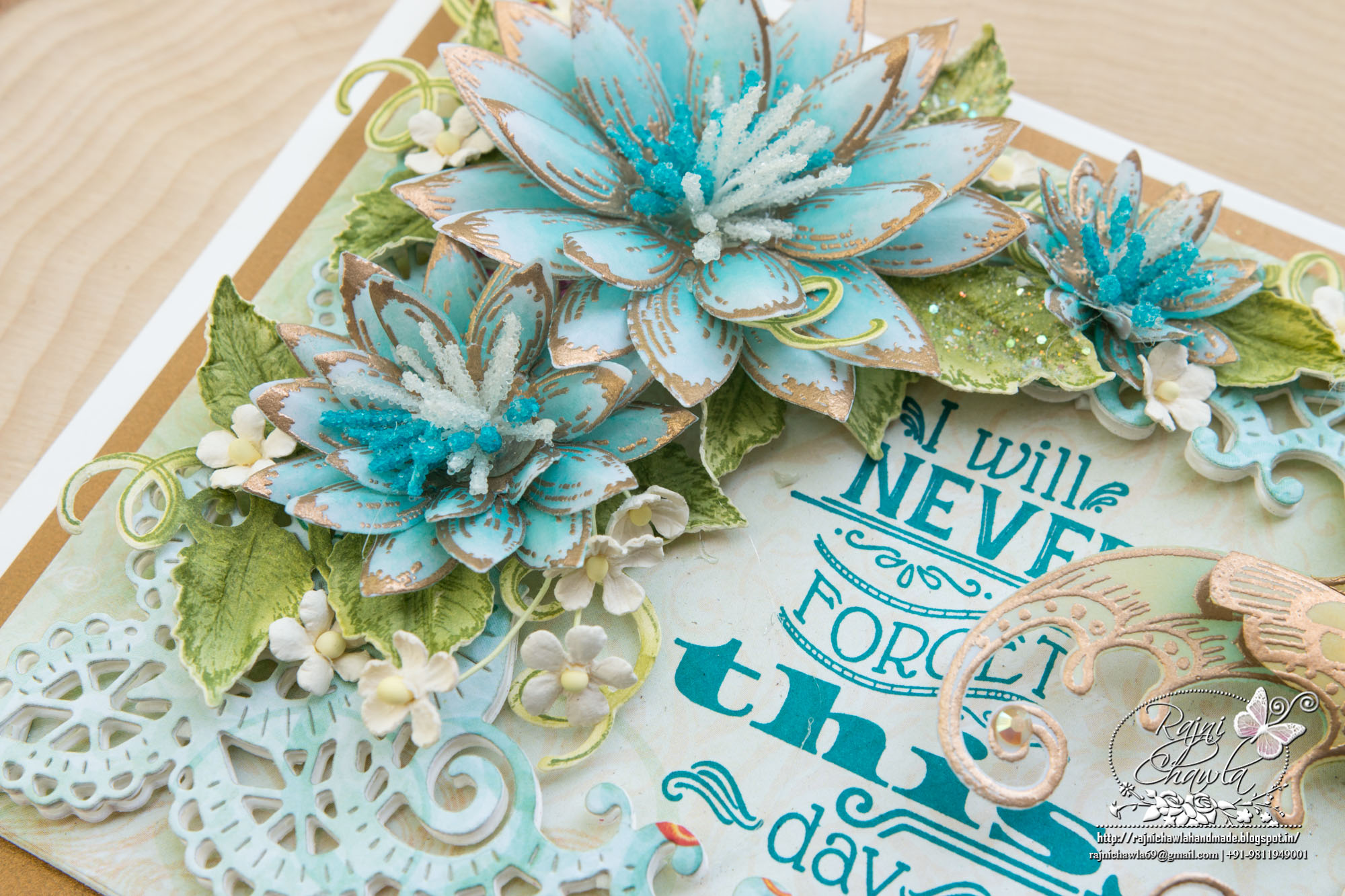 Supplies from Heartfelt Creations:
HCD2-7192 Eyelet Lace Frames Die
HCD1-7178 Fluttering Butterfly Die
HCPC-3824 Fluttering Butterfly Cling Stamp Set
HCDP1-289 Butterfly Dreams Paper Collection
HCPC-3813 Today's Quotes Cling Stamp Set
HCD1-753 Classic Sunflower Die
HCPC-3626 Classic Sunflower Cling Stamp Set
HCD1-7110 Classic Rose Die
HCPC-3752 Classic Rose Cling Stamp Set
HCS1-459-4 Rock Candy Stamens-Small
HCDA2-450 Stack and Store Daubers-Pack of 30
359760 Embossing Powder – Gold
TSSZ63 StazOn Ink Pad – Teal Blue
RACP475 Ranger Archival Ink Pad – Library Green
RACP482 Ranger Archival Ink Pad – Olive
RACP436 Ranger Archival Ink Pad – Leaf Green
PGM15015 Rajni Chawla's Crystal Clear
159723 Designer Dries Clear Adhesive
HCST1-401 Deluxe Flower Shaping Kit
Other Products Used: Vellum by Papericious, White cardstock, Copper color cardstock Fossilized Amber and Peacock Feather Oxide ink, Versamark ink, Funnel Tray, Long needle tool or Golf Tool, Aleen's fast grab glue, Hot Glue
Videos Referred: For more tips on creating with the Butterfly Dreams collection, watch the tutorial at https://youtu.be/uCKKJfAQFHA.
For more tips on creating with the Frame a Card Leafy Borders, watch the tutorial at https://youtu.be/K_1152Kd2Ls.
Instructions: The ready top-fold card base measures, 5 3/4″ by 7 3/4″. Choose a light teal color pattern paper from the designer paper collection. Cut 2 pcs of Eyelet Lace Frames Die, one from pattern paper and another from white cardstock. Layer them together with dimensional tape. Cut a piece of designer paper from the little lighter color measuring 5″ by 7″. Layer the lacy frame on the same and stamp a sentiment from Today's Quotes Cling Stamp Set in the window using Stazon Teal. To this top panel, add a layer of copper color cardstock base, measuring 5 1/2″ by 7 1/2″ and finally add it to the card base.
For the flower, Stamp the image from Classic Sunflower Stamp Set with Clear Versamark Ink, twice on Vellum, sprinkle Golden heat embossing powder and dust extra. Heat set them using a heat gun and cut the flowers using Classic Sunflower Die. Color all the flower petals using Peacock Feather Oxide ink from the front., let the color sit for a while and then wipe off the excess color with dry tissue paper. Shape all the petals by rolling the petals on the needle tool or golf tool or any back of the paint brush. Glue the petals using Aleen's Fast Grab Glue and form one large, one medium and one small flower. Prick the center using pricking tool, and needle few rock candy stamens and set them using hot glue.
For Butterfly, Golden heat set three butterfly images on vellum and cut 2 layers as shown. Color the butterflies using Peacock Feather and Fossilized Amber oxide inks. Shape the top 2 layers and glue all the layers together. Add some Swarovski for extra interest.
For Leaves, Stan\mp the images of leaves from Classic Rose stamp, cut them using its coordinating die and paint them using Leaf Green and Olive Green Archival Inks. Shape them using Deluxe flower shaping tool and add Crystal Clear using an adhesive that dries clear. Filler flowers are simply cut and shaped using Classic Rose die.
Once all the elements are ready, assemble the card as shown.