Hello all…
A warm welcome again!!
Few days back me n my daughter painted few images. I tried creating few cards with the same. In few next days I will be sharing them one by one with you all. Here is the one that I created yesterday. For this card I decided to make a little shimmery background for my bright painted images. I recently got my hands on Shimmerz spritz which I bought from Krafter's cart .
I am new to mix media but really getting tempted to try my hands on various sprays available in the market. I found that these sprays are purely water based and have mica powder mixed with them which gives soft and suttled shimmery effects once dried. They do react again if misted with any other spray again. These are not permanent. These are very good for creating backgrounds on water color paper.
Here is my very first take on creating background with these sprays. I used corrugated sheet as the base for my flowers.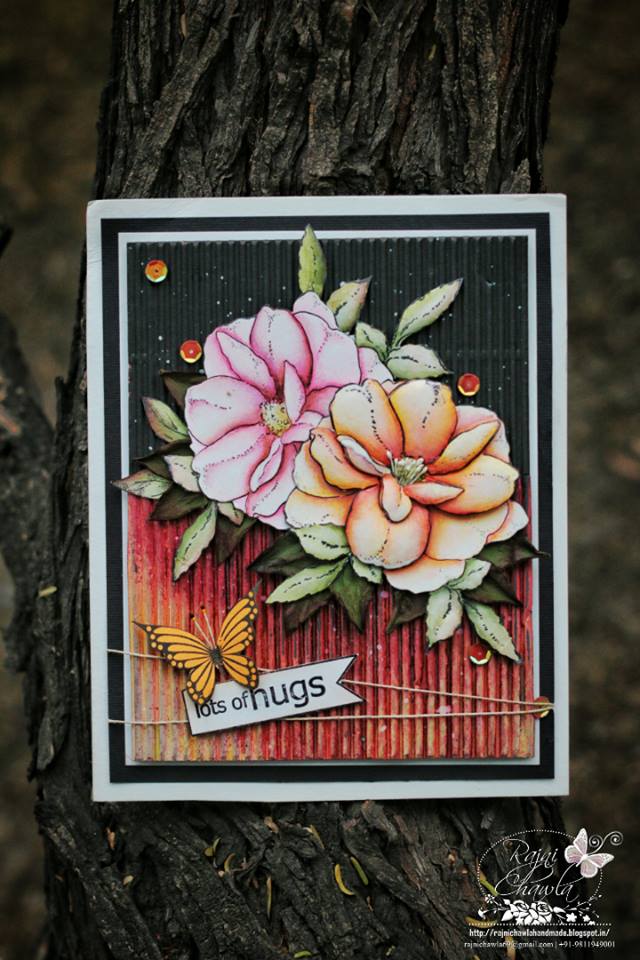 Few close-ups now!!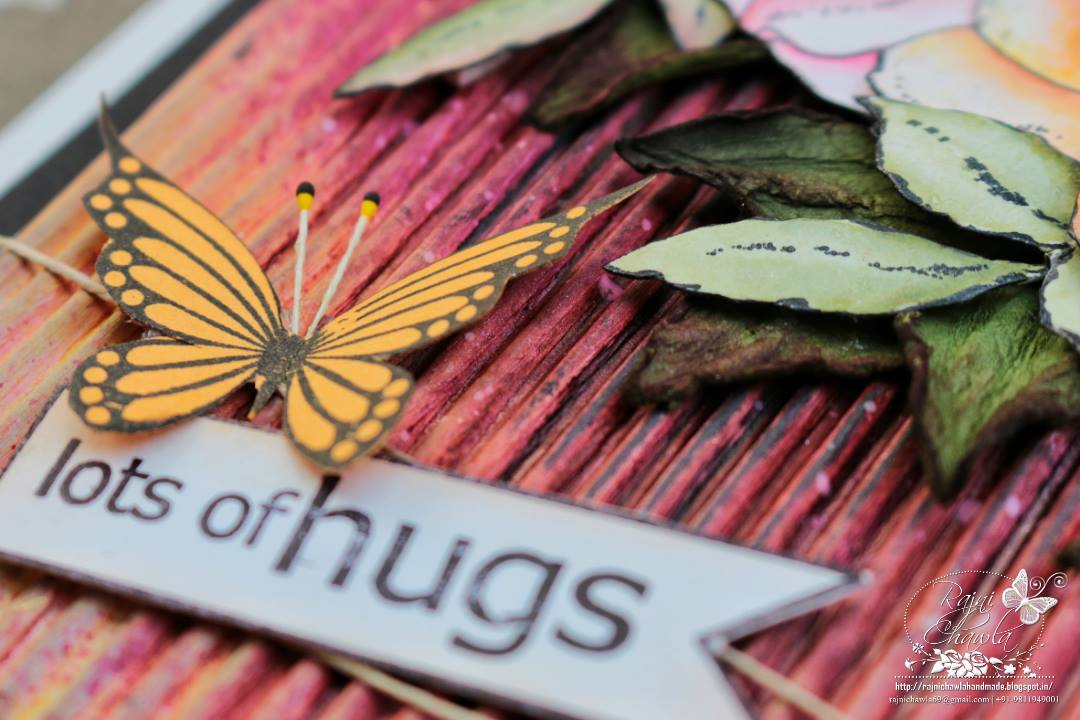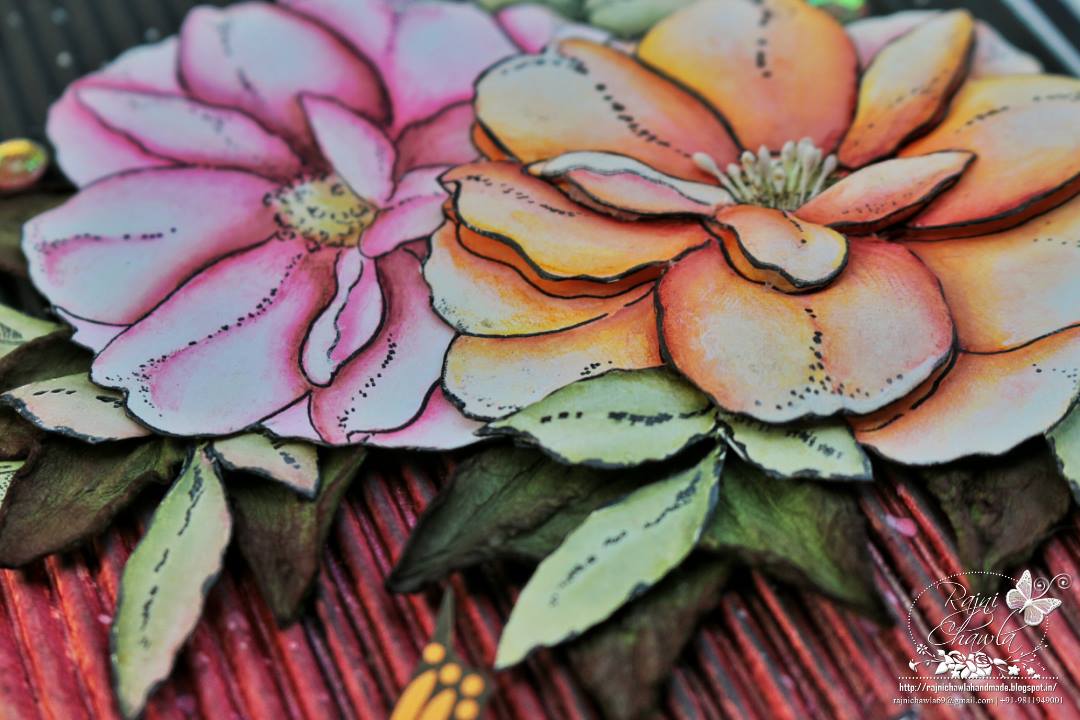 Just loving my new sparkly, glimmery water color medium Shimmerz Spritz. Loved the softness of the shades for my bright flowers always..If u r like me and you hadn't heard about them yet…these are just gorgeous. Thank you so much Meetu for getting these to India. Chech her website for huge collection of Shimmerz. 
The stamp used is from Impression and Obsession Gentle Rose which I picked from Priya Sivaraj. Check her website to see the huge collection for IO stamps.
I really loved the way the card turned out. Hope you liked it too!!
Thanks for dropping by 🙂