Good Morning friends…
For today's Heartfelt inspiration, I have shimmering daisies to share which I incorporated with the new frame dies. The Vellum daisies bouquet looked so lovely on the glittery frame.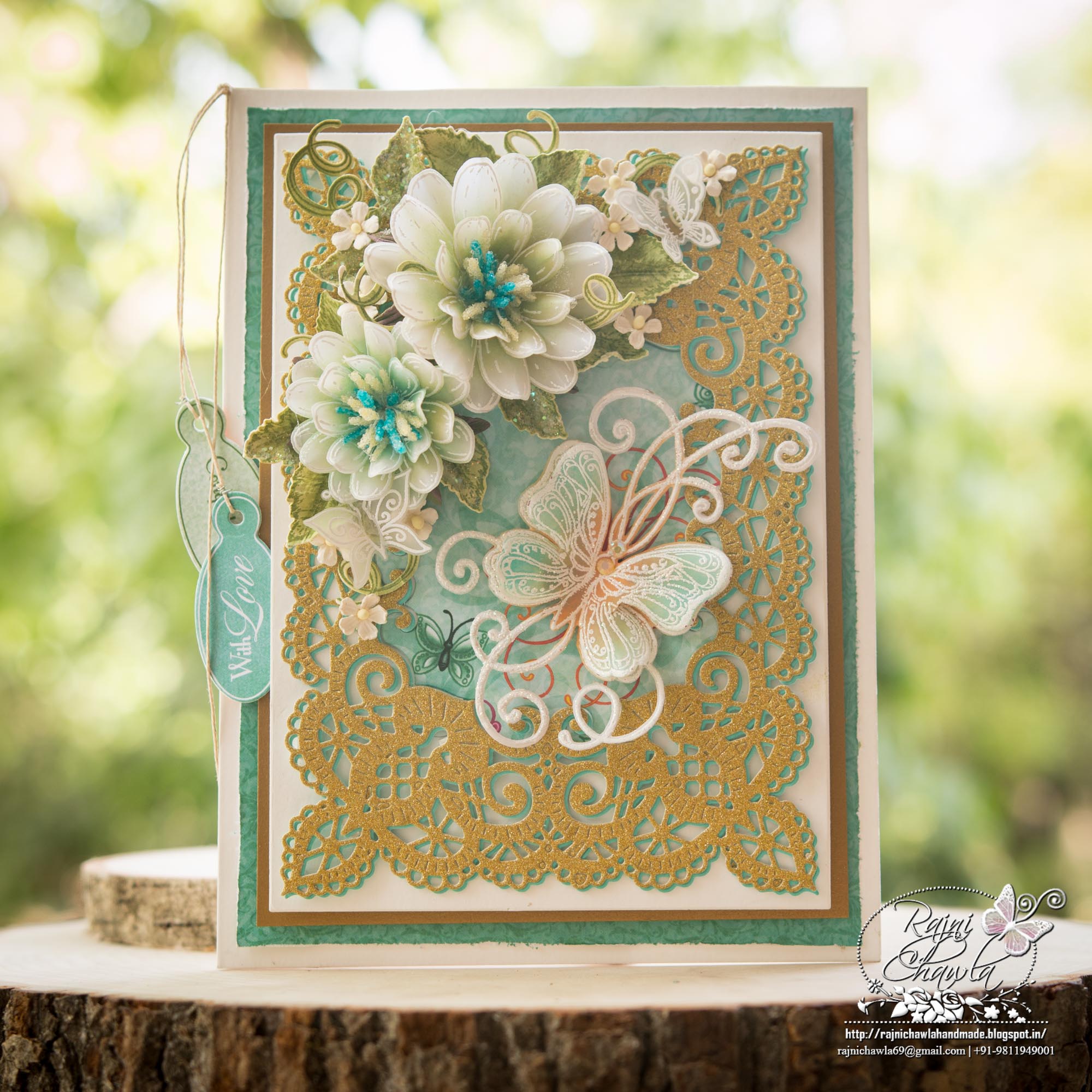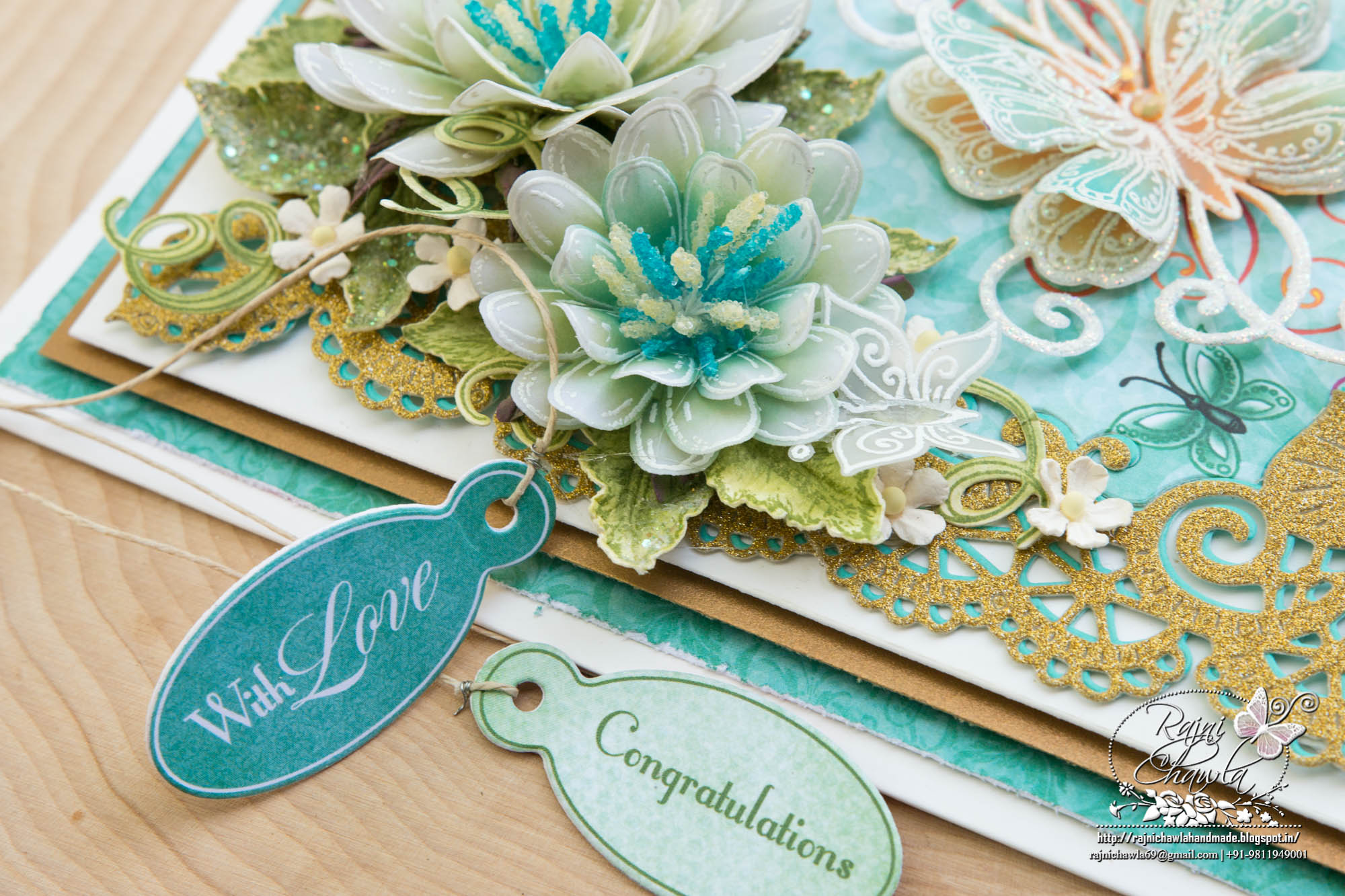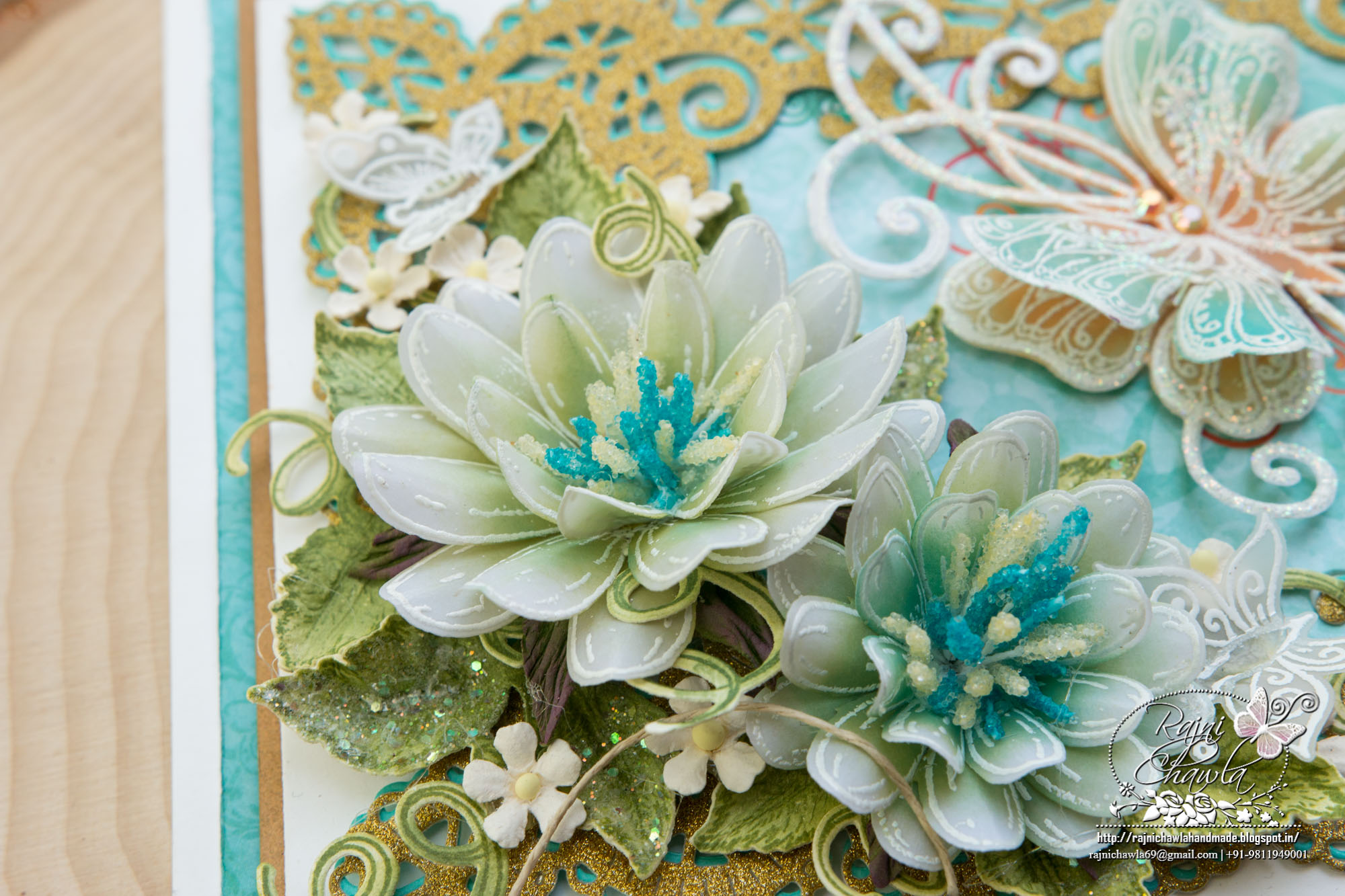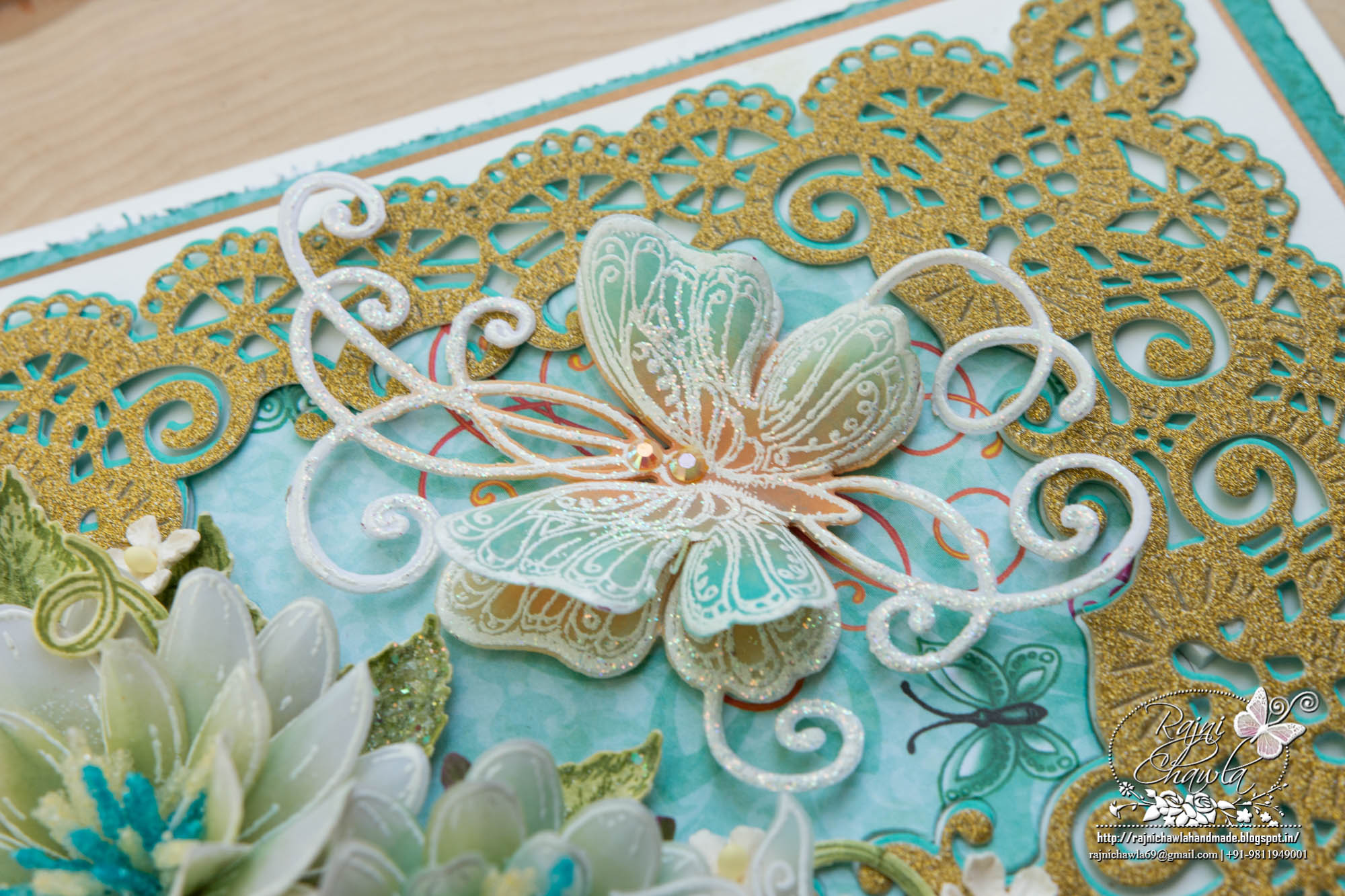 Supplies from Heartfelt Creations:
HCD2-7192 Eyelet Lace Frames Die
HCD1-760 Delightful Daisy Die
HCPC-3656 Delightful Daisies Cling Stamp Set
HCD1-7179 Butterfly Kisses Decorative Die
HCPC-3825 Butterfly Kisses Cling Stamp Set
HCD1-745 Luggage and Tags Die
HCD1-7125 Wildwood Florals Die
HCD1-7110 Classic Rose Die
HCPC-3752 Classic Rose Cling Stamp Set
HCS1-459-4 Rock Candy Stamens-Small
RACP475 Ranger Archival Ink Pad – Library Green
RACP482 Ranger Archival Ink Pad – Olive
RACP962 Ranger Archival Ink Pad – Fern Green
RAHT Heat It Craft Tool
PGM15015 Rajni Chawla's Crystal Clear
HCDA2-450 Stack and Store Daubers-Pack of 30
CB80 ColorBox Pigment Ink Pad – Frost White
RPEJ685 Embossing Powder – White
159723 Designer Dries Clear Adhesive
HCST1-401 Deluxe Flower Shaping Kit
Other Products Used: Papericious Vellum, Papericious natural twine, Smooth white cardstock, Distress Oxide Peacock Feather and Spiced Marmalade, glittered cardstock.
Videos Referred: For more tips on creating with the Butterfly Dreams collection, watch the tutorial at https://youtu.be/uCKKJfAQFHA.
For more tips on creating with the Frame a Card Leafy Borders, watch the tutorial at https://youtu.be/K_1152Kd2Ls.
Instructions: The ready side fold card measures 5 3/4″ y 7 3/4″. For creating this, take a smooth white cardstock measuring 11 1/2″ by 7 3/4″ and score at 5 3/4″ on the longer side and crease well. For the topmost fancy panel, you will need 3 die cut frames from Eyelet Lace Frame Die, one from glittered cardstock, second from blue color cardstock and third from the designer paper collection. Discard the centers of the glittered and blue frame and stack them together with an adhesive that dries clear, placing little offset so that the blue frame pops a little from behind. Layer this frame on the third frame which is cut from the designer paper collection with the help of glue dots. Further layer the frames on the white cardstock measuring 51/4″ by 7 1/4″. Glue the center leftover piece from the third frame in the center of the frame. Further add 2 more mats, one from copper color cardstock and other from dark blue paper from the designer paper collection. Layer them all on the ready card base.
Vellum Daisies: Stamp the flower images from Delightful Daisies on Papericious Vellum using white color box ink and sprinkle white heat embossing powder. Dust extras and heat set the images and cut them using their coordinating dies. Color the flower petals with Peacock Feather Oxide ink from the front and wait for few seconds. Now clean a little and make the white embossed details pop. Shape the flowers on the back of any needle or pencil and glue them together. You will need 2 larger and one medium flower image to create one big flower. Prick the center and add the rock candy stamens. Create one large and one medium size flowers.
Butterflies: Stamp twice the butterfly image from Butterfly Kisses Cling Stamp Set with white Color Box ink and white heat emboss them as we did with flowers. Cut them using it's coordinating die and color them using Spiced Marmalade oxide ink. Shape a little and glue them together in the center. Heat it a little and sprinkle twinkling spark glitter so that melted heat embossing detaile\s catch the glitter. Heat set once again. 2 small butterflies from Butterfly m\Madley collection are also white heat embossed on Papericious Vellum.
Leaves: Leaves from Classic Rose stamp set are stamped using Library Green Archival ink and colored using Leaf Green and Olive Green Archival inks. These are them cut using it's coordinating die and shaped using Deluxe flower shaping Kit. Glitter the leaves using Crystal Clear Powder and adhesive that dries clear.
Once all the elements are ready, assemble the card as shown and thread a natural twine around the card fold and add 2 tags from the paper collection.