Good morning crafty friends…
Hope you are doing good and had a fabulous new year start with Heartfelt Creation's  Wildwood Cottage  Collection. Today again it's time for us to inspire you all with the same collection. I have a see through card, using the same.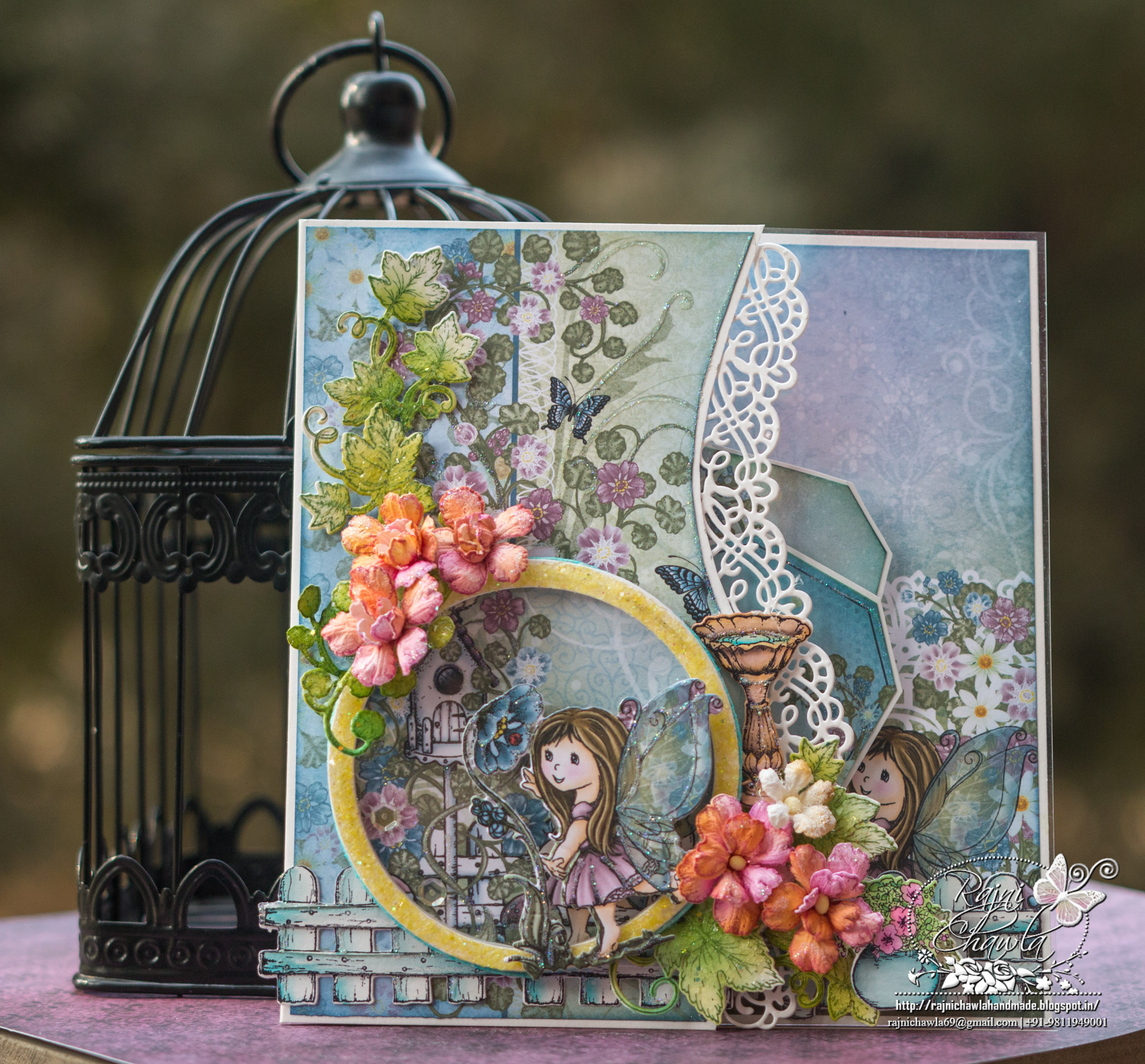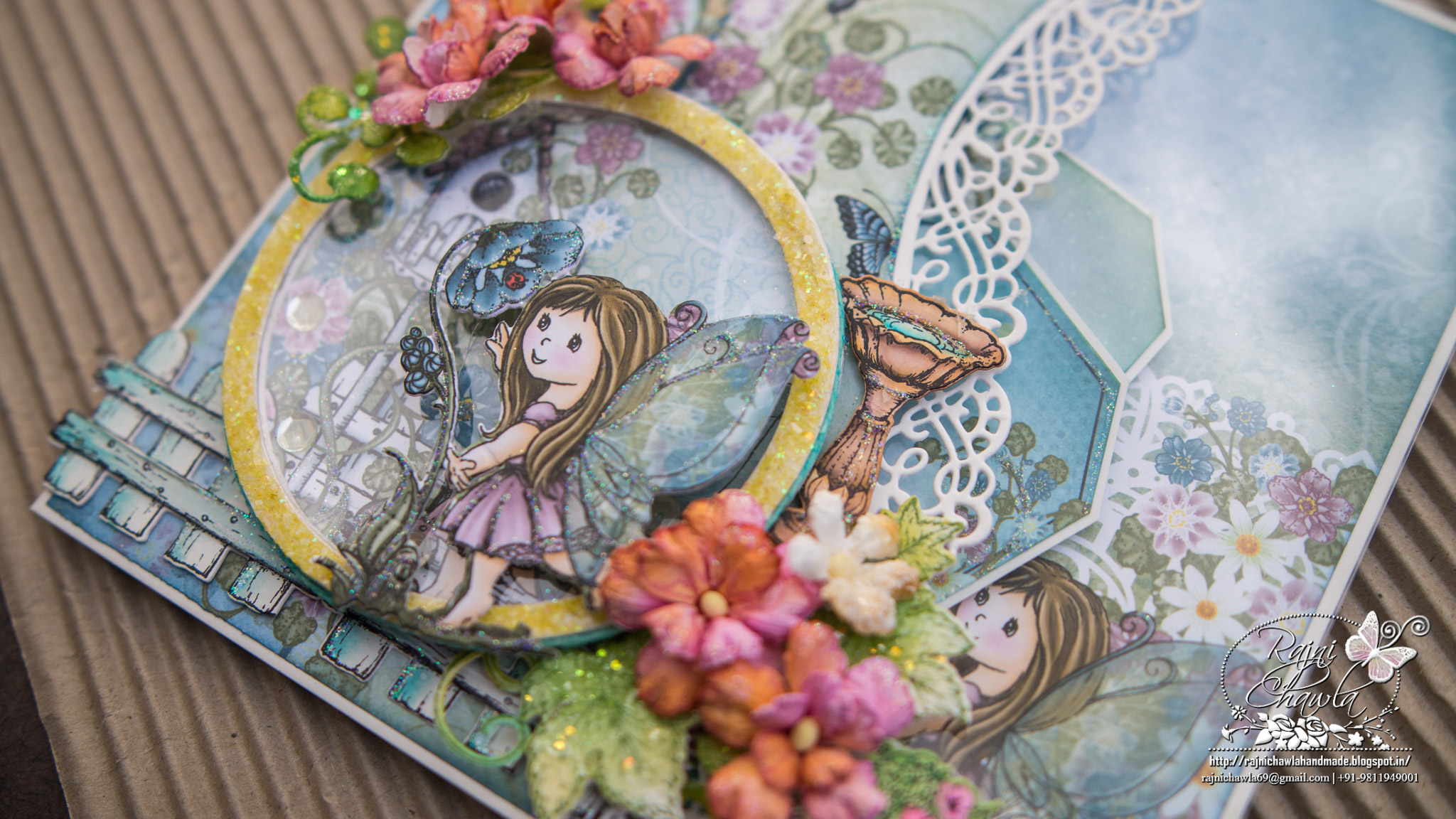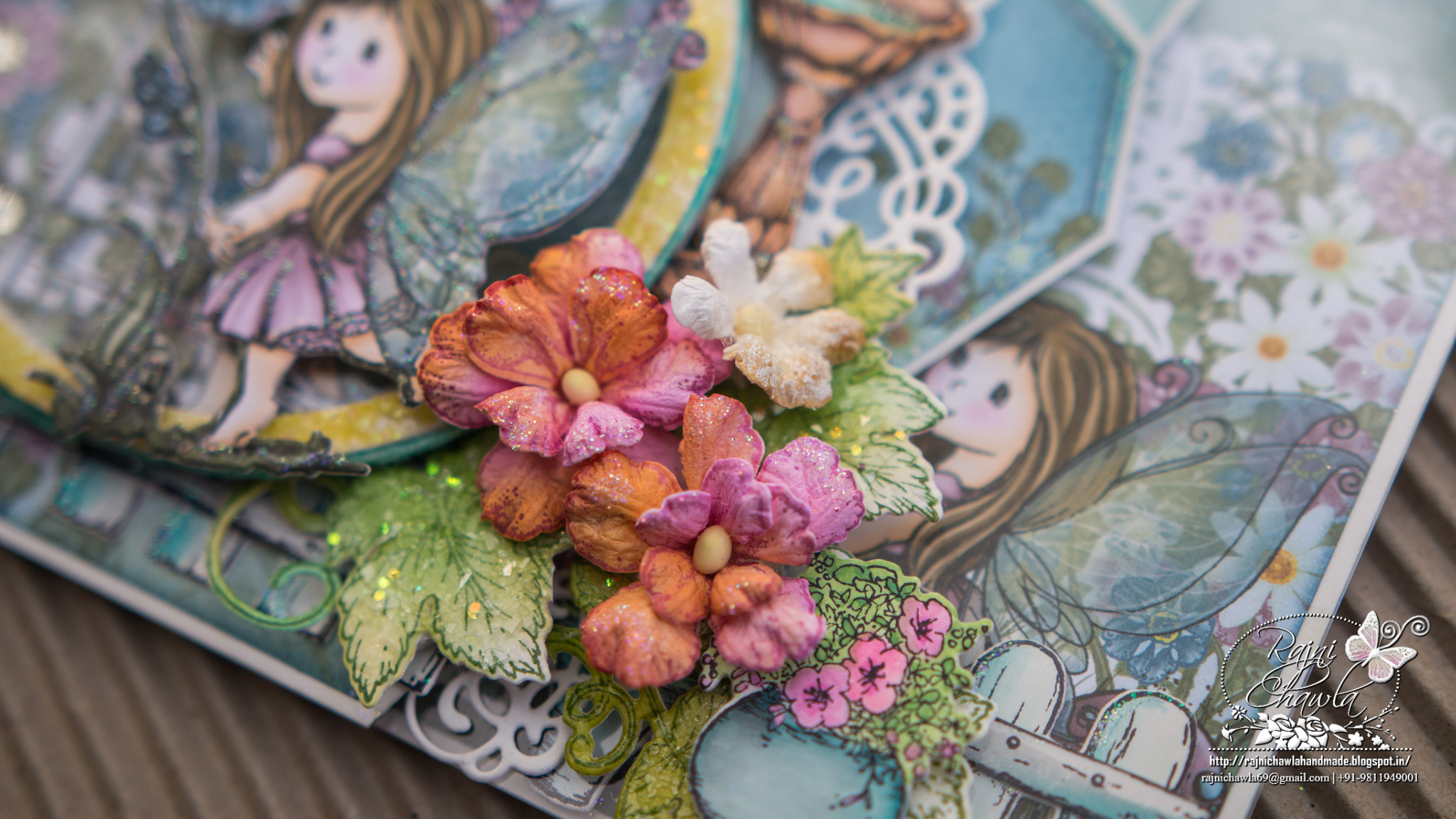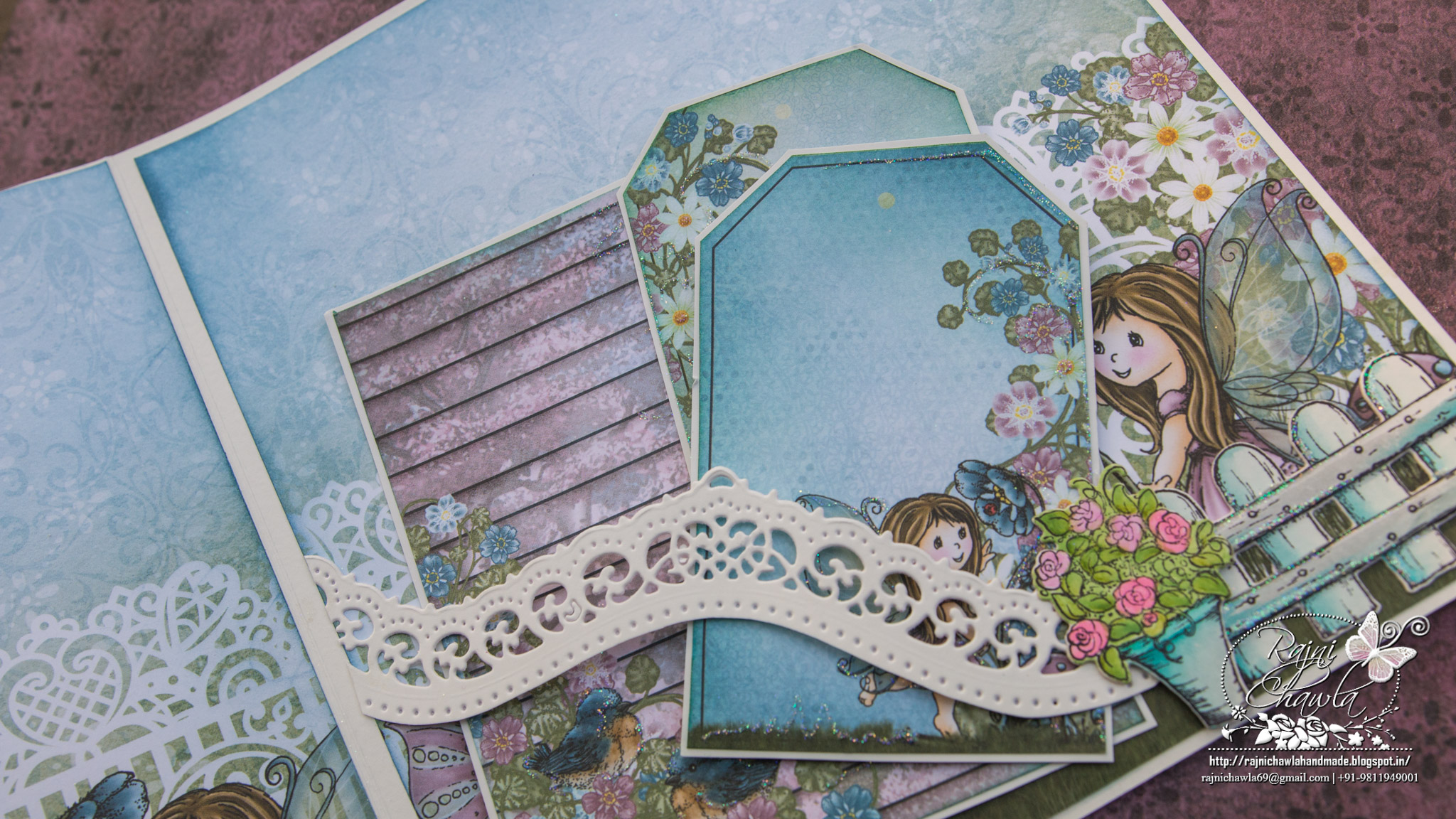 Products from Heartfelt Creations:
Wildwood Cottage Paper Collection HCDP1-274
Wildwood Cottage Accents Die HCD1-7128
Wildwood Cottage Darlings Die HCD1-7126
Wildwood Florals Die HCD1-7125
Wildwood Cottage Accents Cling Stamp Set HCPC-3772
Wildwood Cottage Darlings Cling Stamp Set HCPC-3770
Wildwood Florals Cling Stamp Set HCPC-3769
Designer Dries Clear Adhesive, 159723
Deluxe Flower Shaping Kit, HCST1-401
Italiana Grapevines Cling Stamp Set, HCPC-3696
Italiana Grapevines Die, HCD1-772
Fleur Border Basics Die HCD1-7120
Other Products:
Zig Clean Clear Brush Markers: 003, 025, 026, 027, 034, 036, 037, 045, 046 and 031, yellow distress ink, Crystal Clear glitters, Archival Ink Plum, Leaf Green, Olive Green, Magenta Hue, Tea Rose, Spellbinders Grand Label One, Acetate sheet,Spellbinder's  Classic circle die.
Instructions: The ready side-fold card from smooth white card stock measures 7 1/2 " by 7″. Leaving 3 " on the top panel from right, adjust decorative border from Fleur Border Basics Die
and run through the cutting machine. From the back side of the panel stick thick acetate paper to balance the top panel to back panel. Choose the designer paper from the Wildwood Cottage collection and cover front and the inside panels of the card. To create the flowers, Follow Emma's video. For flowers, I have stamped multiple images from Wildwood Florals Die with Plum Archival and cut them using its coordinating die. The leaves are all stamped with Library Green Archival inks and painted using Leaf Green and Olive Green Archival. The flowers are shaped using Deluxe flower shaping kit and the leaves and vines are kept flat without embossing. The leaves are simply glittered using an adhesive that dries clear.
For all other embellishments, I have stamped various images from the same collection, with black archival ink on smooth white card stock. All the images were then painted using Zig Clean Clear Brush Markers. The shades used are 003, 025, 026, 027, 034, 036, 037, 045, 046 and 031. Add a little glitter to all the embellishments. The fairy is cut from the same paper collection using its coordinating die and lightly glittered using adhesive that dries clear. For the window, I have cut a frame using Spellbinder's  Classic circle die. Add dimensions to the frame either by adding 6-7 frame die cuts glued together or with foam dots. Stick an acetate sheet in the front. Choose a nice scene from the same paper collection and stick to the base of the window. Before closing the window, add a little glitter and few sequence. Assemble the card as shown once all the elements are ready and cover the window frame with green glitter. Inside of the card has a clear pocket created using border die and acetate sheet. It can hold 2-3 message tags.