Real Life…!!
Good morning all.
Here I am, Rajni Chawla from Passionately Curious back after a long break. Sorry for keeping you all waiting. Life is so boring and serious without Art. Flowers, Colours and Textures makes me happy. Today's project is my interpretation to July month"s mood board. I altered a simple cardboard frame for my handmade flowers and made a beautifully textured wall piece using Dusty Attic chippies, Various shades of Dusty in Colors and few metallic colors by prima.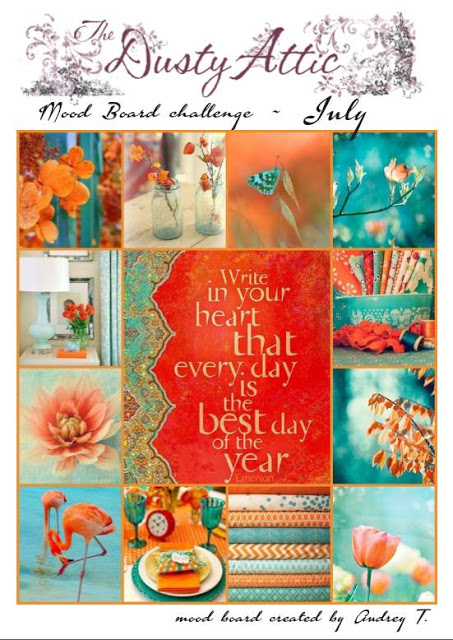 Here is the complete project. 
The flowers are all handmade using supplies from Heartfelt Creations. I have used DA Ornate Frame #5,  pieces from DA Jumbo Cogs,  DA Cogs #1 and DA Cogs #2 to create different layers. All the chipboards were first primed with Heavy gesso and then textured using DA texture paste. Different shades of Dusty in Colour acrylic paints are used to paint all chipboards and then highlighted with prima metallic colours. the colours used are…Dusty in colour Bisque,  Dusty in Colour Oceania,   Dusty in colour Sunburnt Orange and  Dusty in Colour Capri . The title " Real Life " is from DA Mini Captions #2.
Few more detailed pictures from different angles.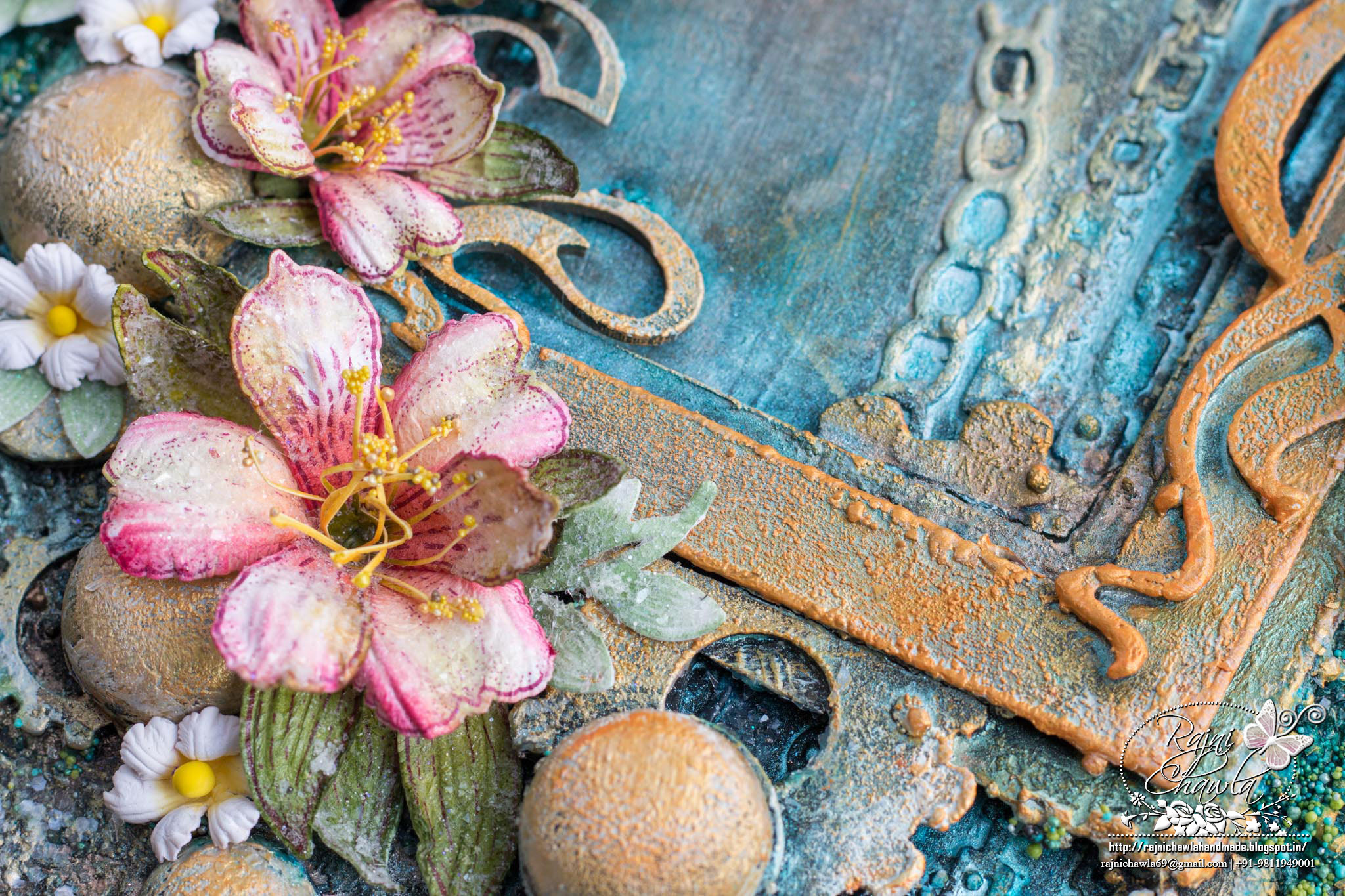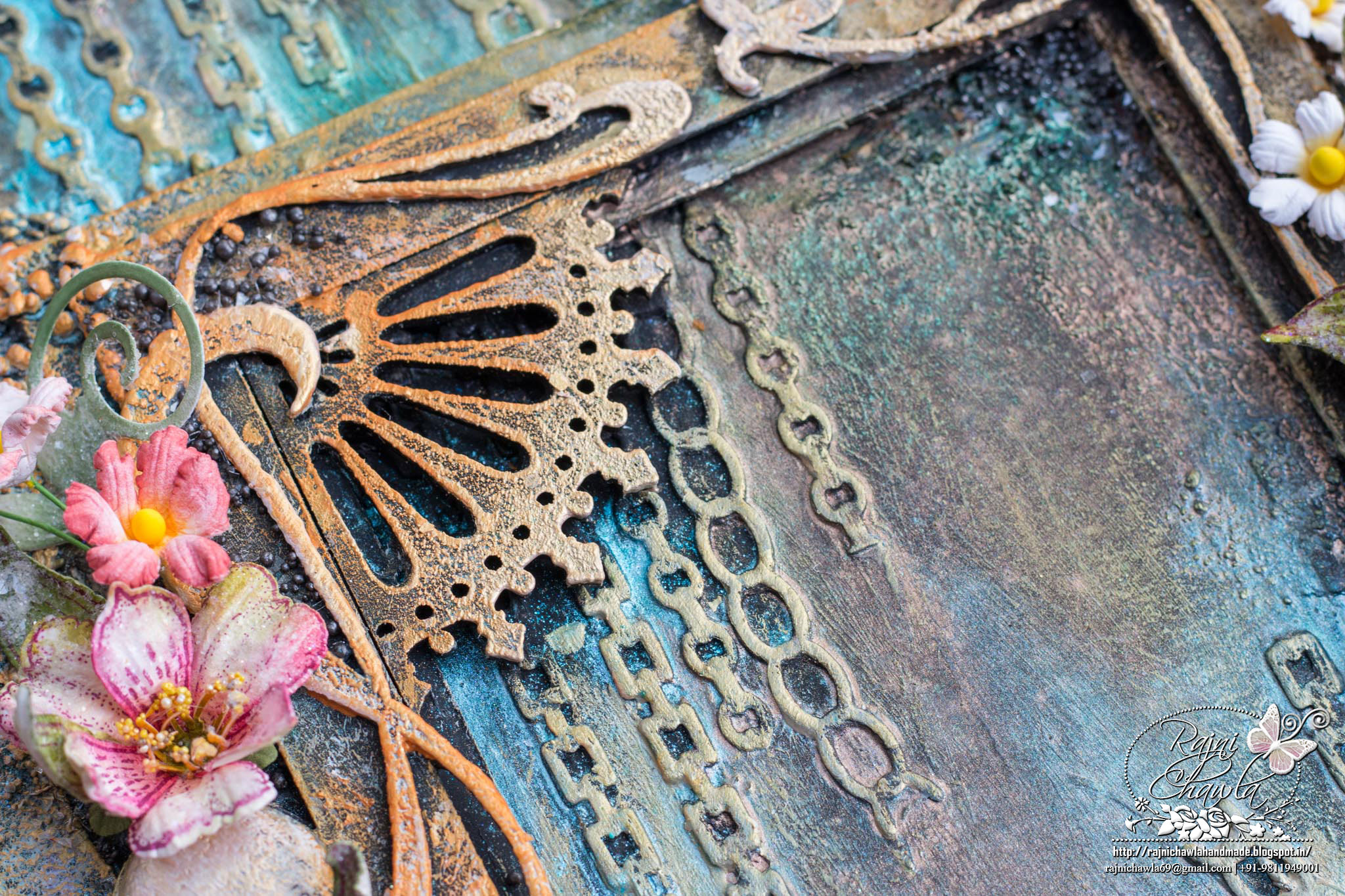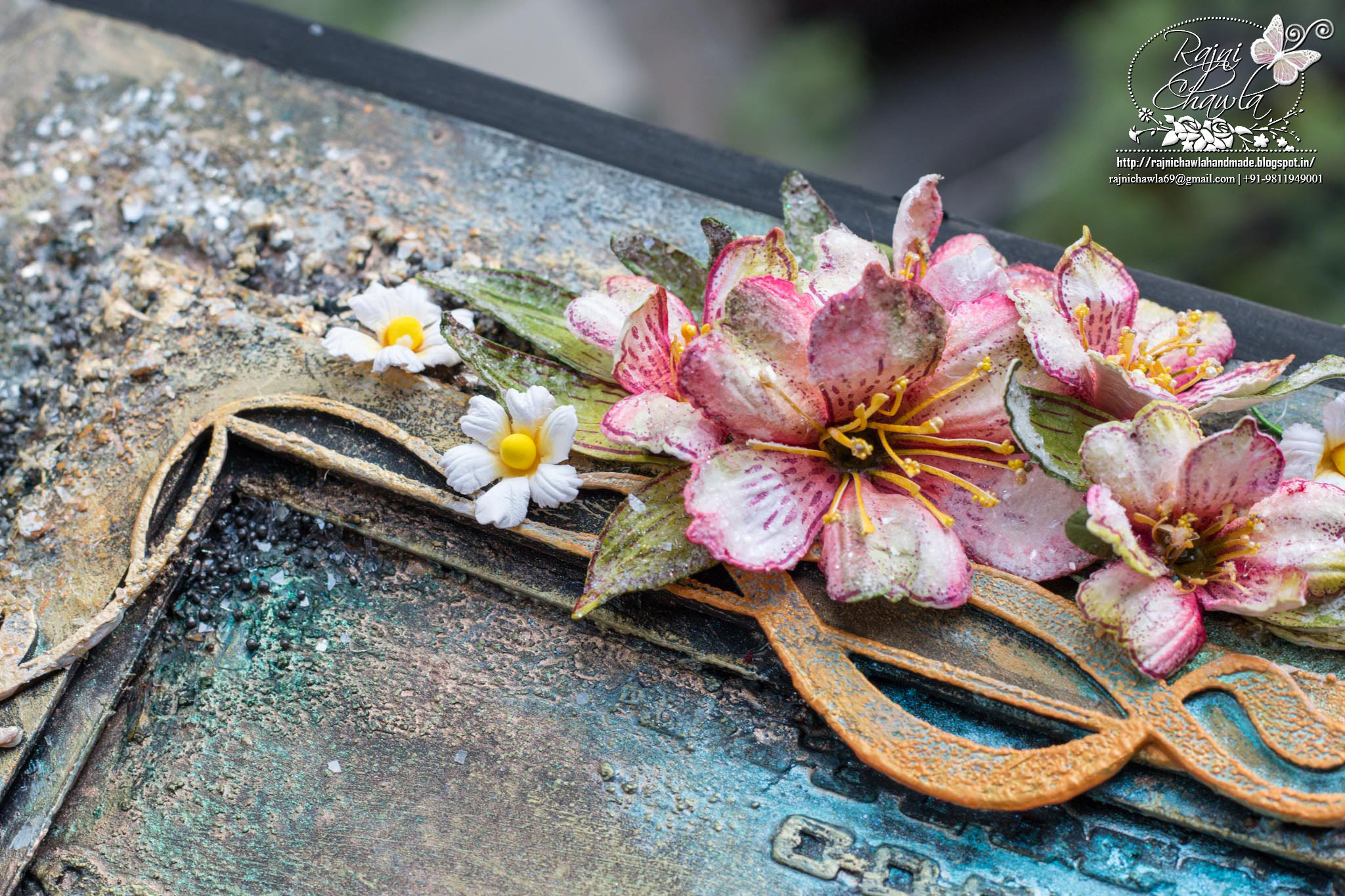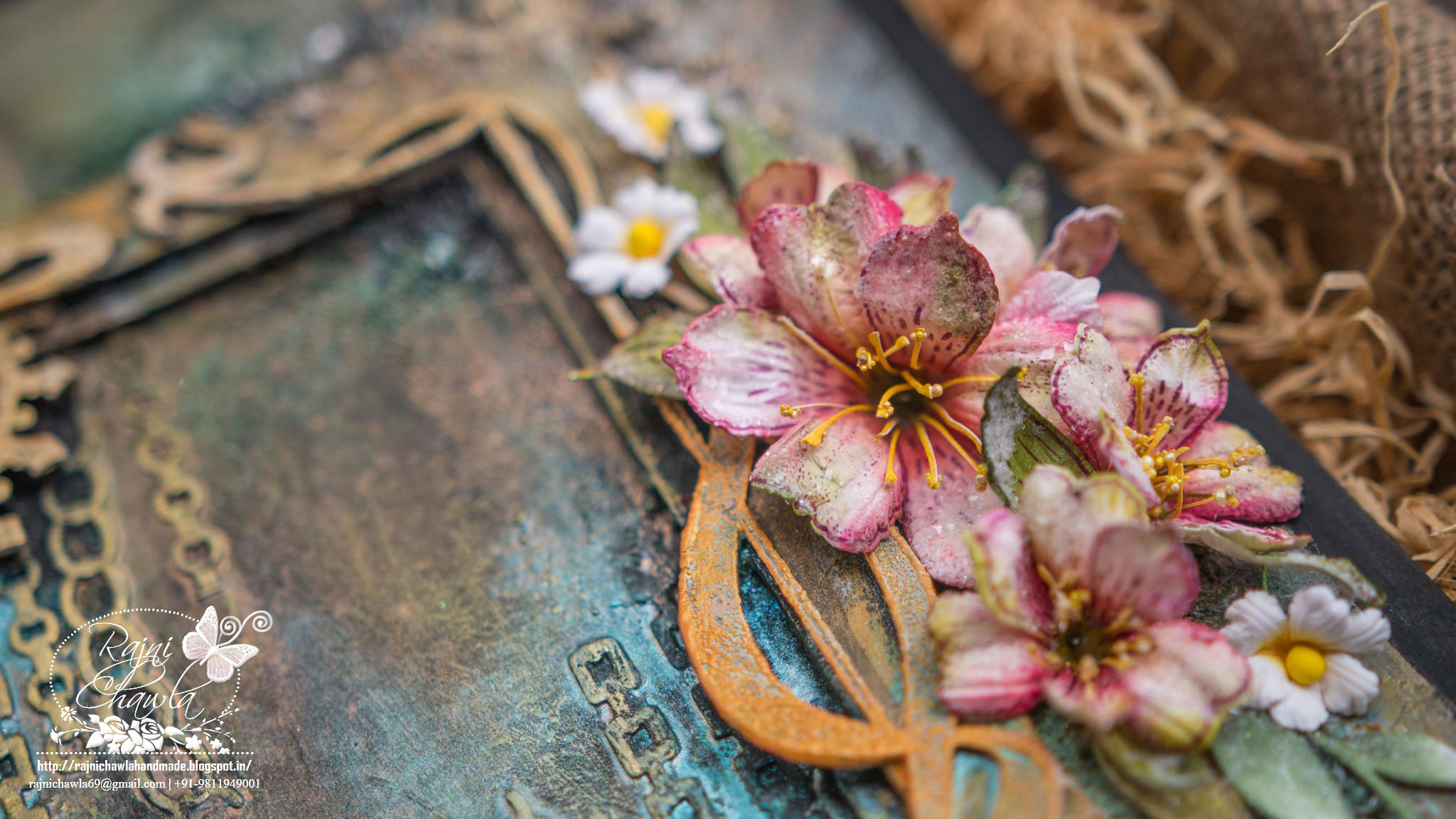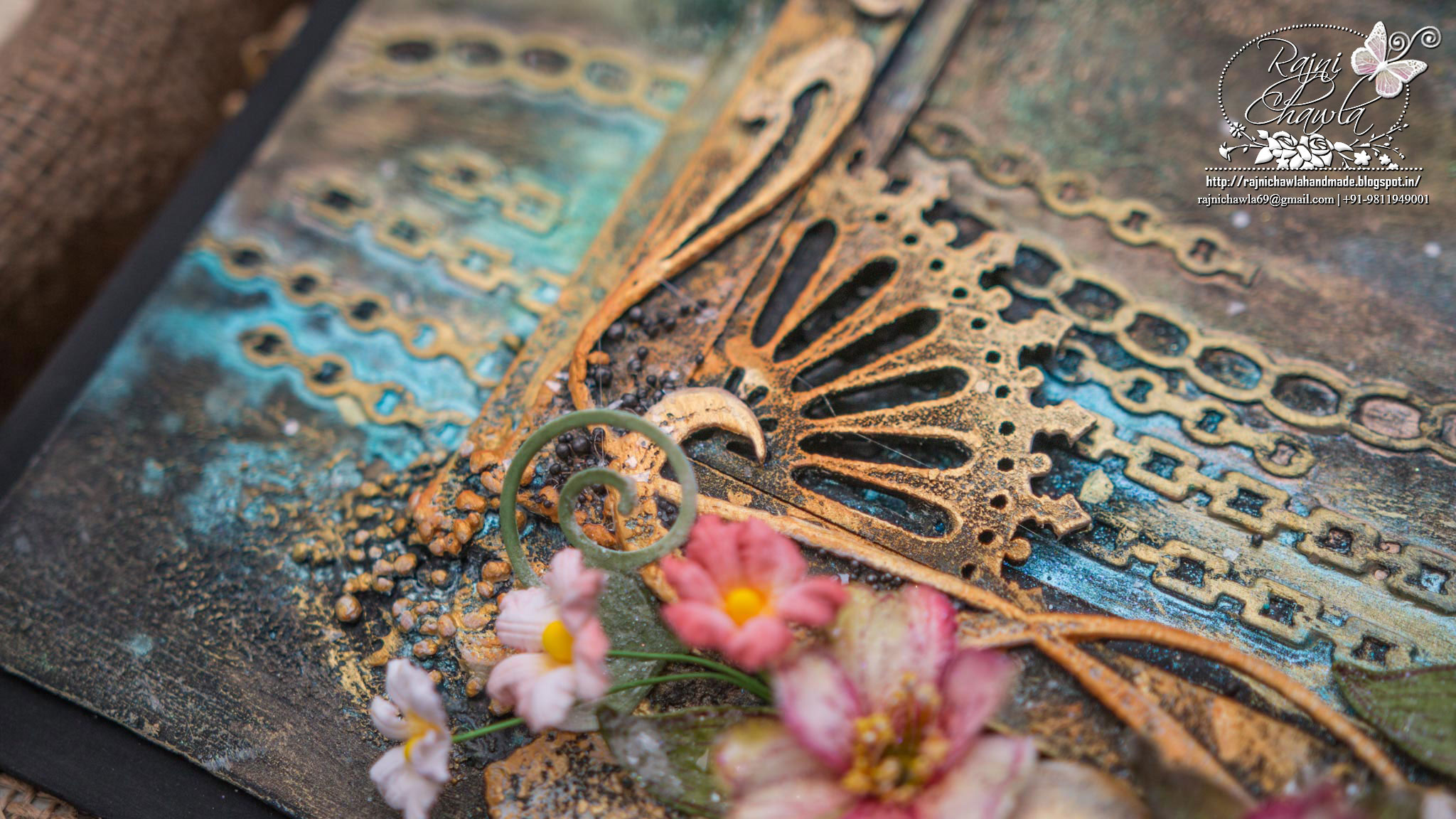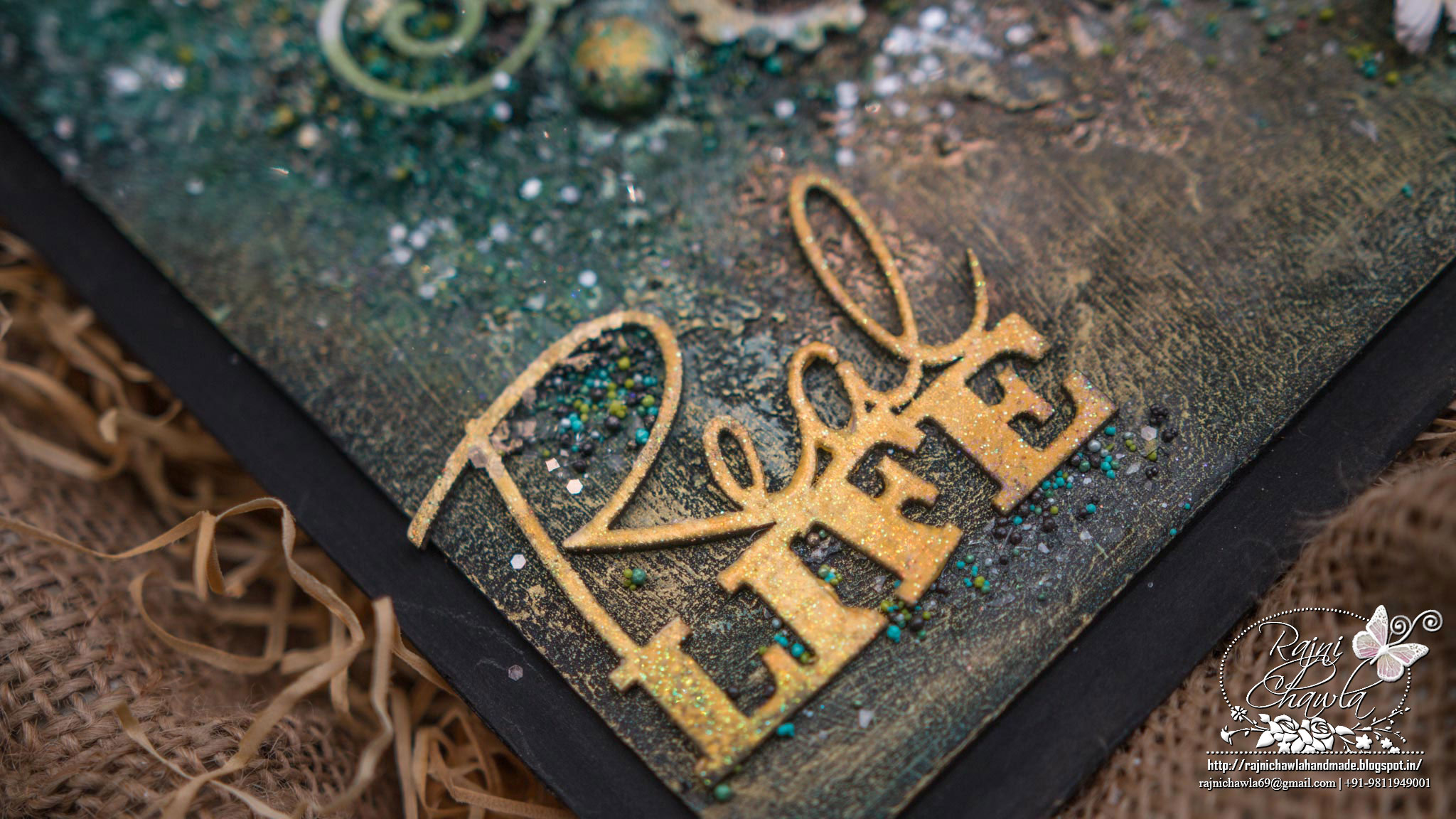 That's all from me today!! All Dusty Attic products are listed and linked directly to the website for your reference. Thanks for visiting the blog. I hope, I was able to inspire you a little to pull out your Dusty Attic supplies. Don't forget to share with us what you all create. If you play along our monthly challenge, you might win a 100$ gift voucher.