Good Morning Friends…
Dream catchers were originally believed to have the power to filter bad dreams and good dreams were sure to come along if placed above the person's bed. The most well-known purpose of dream catchers is to catch dreams. Most of us are creative enough and love to design, paint or construct dream catchers for ourselves.  I being an artist have high dreams and always loved to design a dream catcher for my craft room.
Today, I have a mix media tag using a variety of Papericious supplies from their June release. The tag was designed by me on the spot and the color combo and the theme was given by one of my students during my Delhi workshop. It was fun creating this cheerful tag for my craft room. The art mediums…sprays, acrylic paints and chipboards from Papericious June release were just so perfect for the theme. I really loved working with the vibrant and rich shades of their art mediums.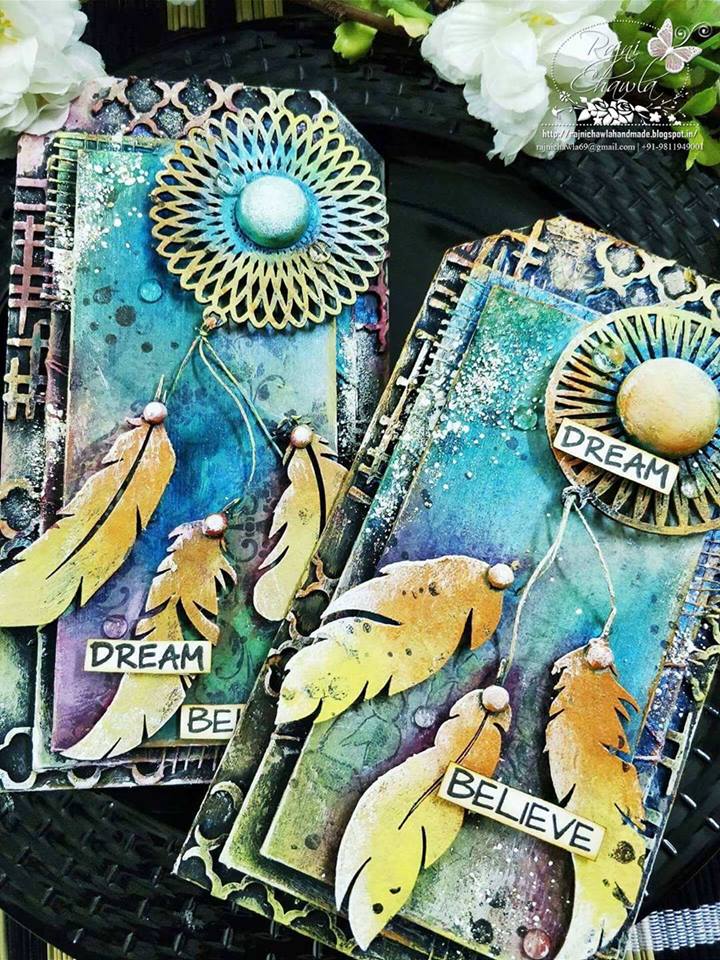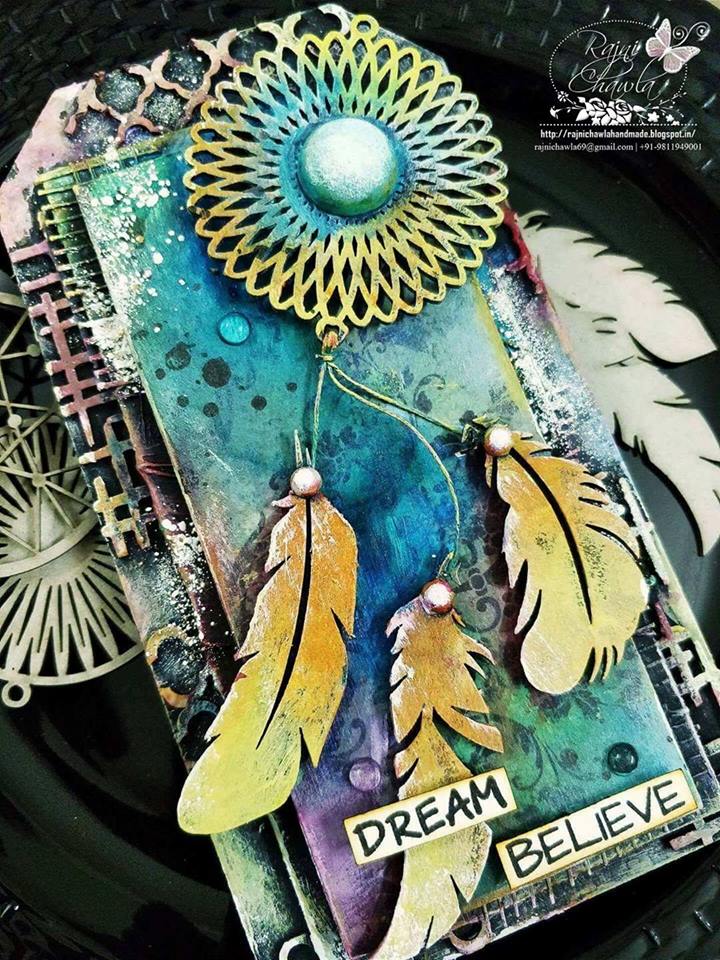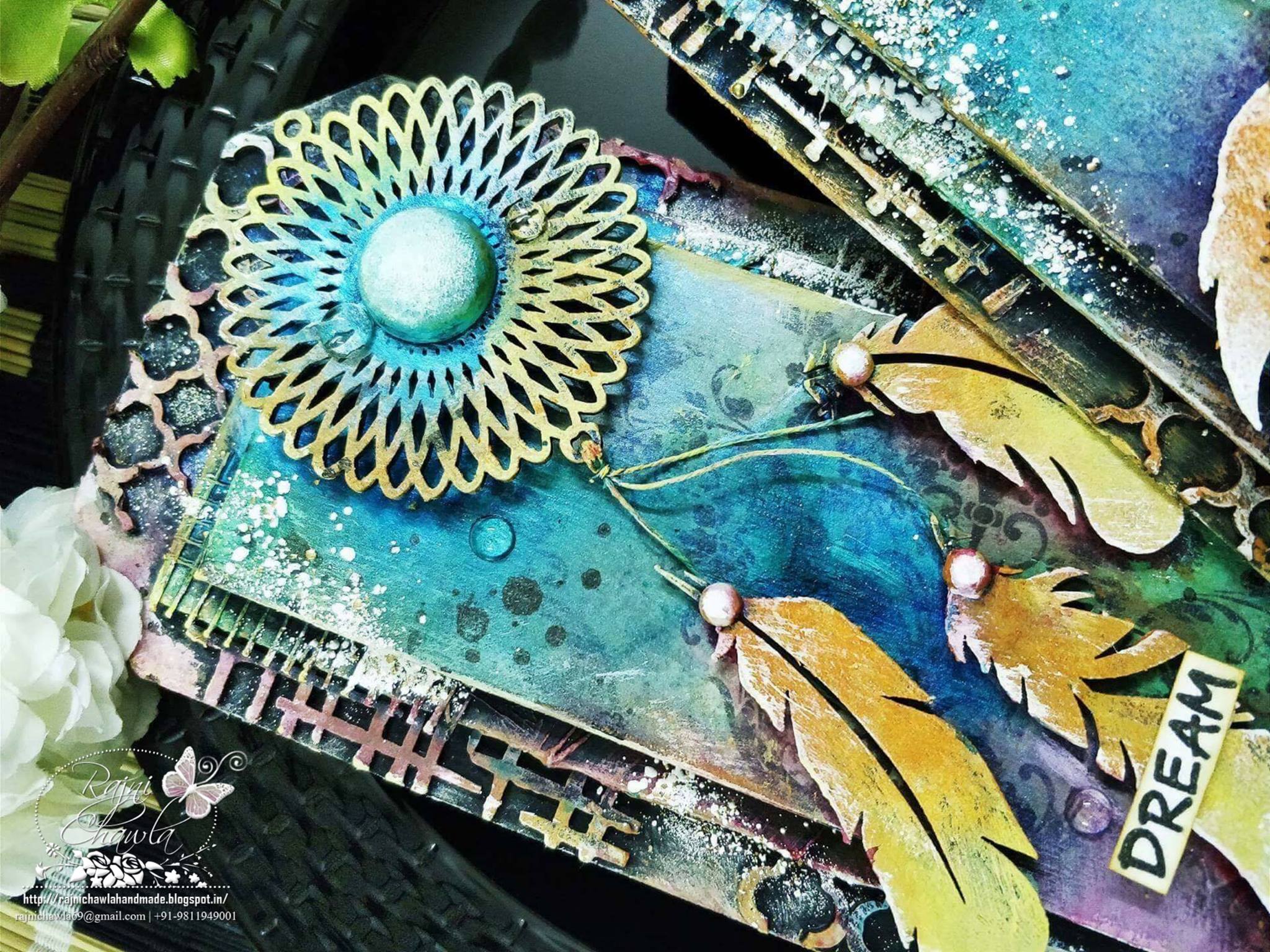 To shop wonderful supplies by Papericious visit their website www.Papericious.com
Have a nice day!!