Good Morning Friends…
And welcome back. It's Wednesday again and that means it's time for Heartfelt Inspiration. Today I am sharing a simple to make, yet elegant looking woodsy scene card using Heartfelt Creation's latest Woodsy Wonderland Collection.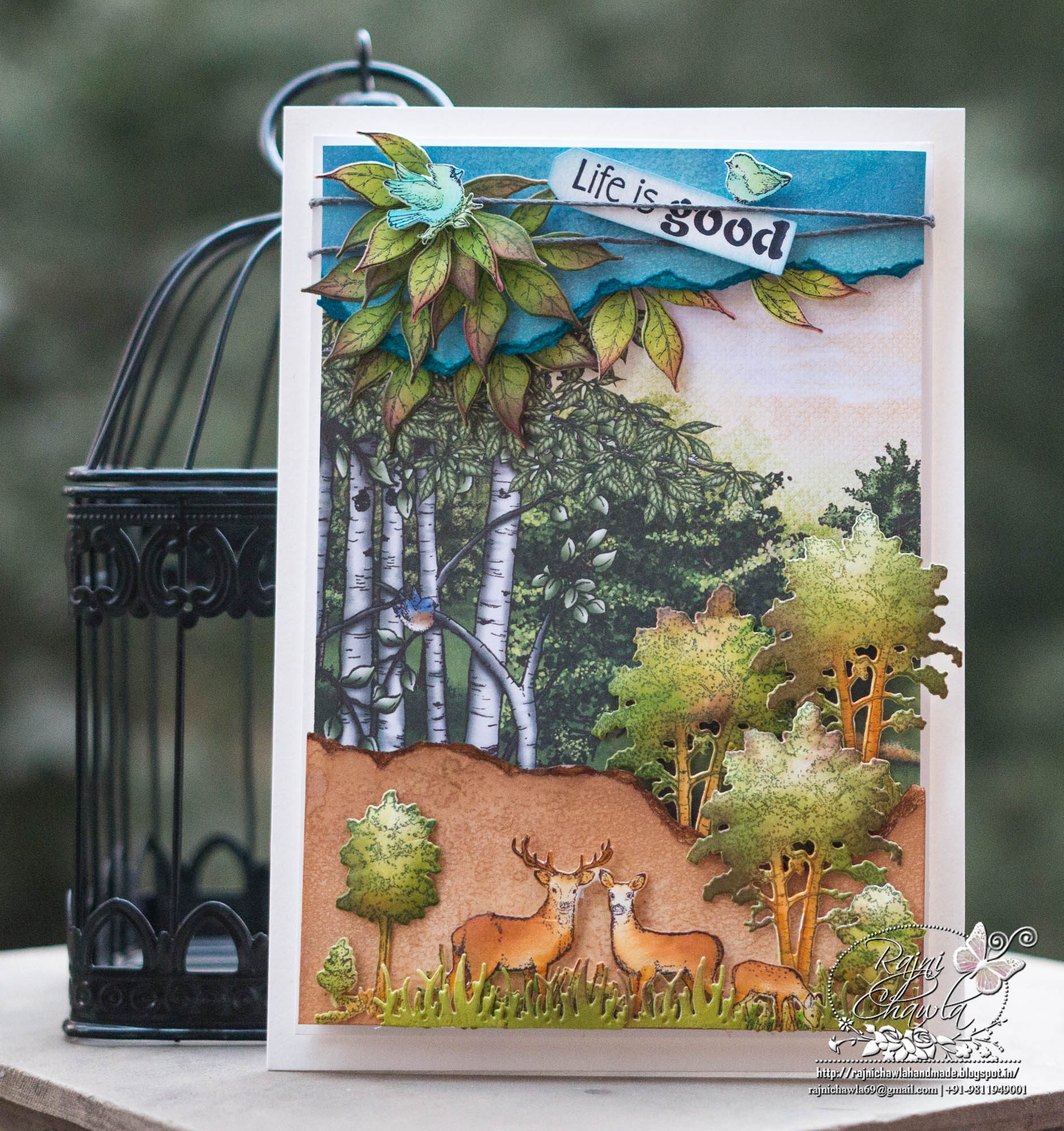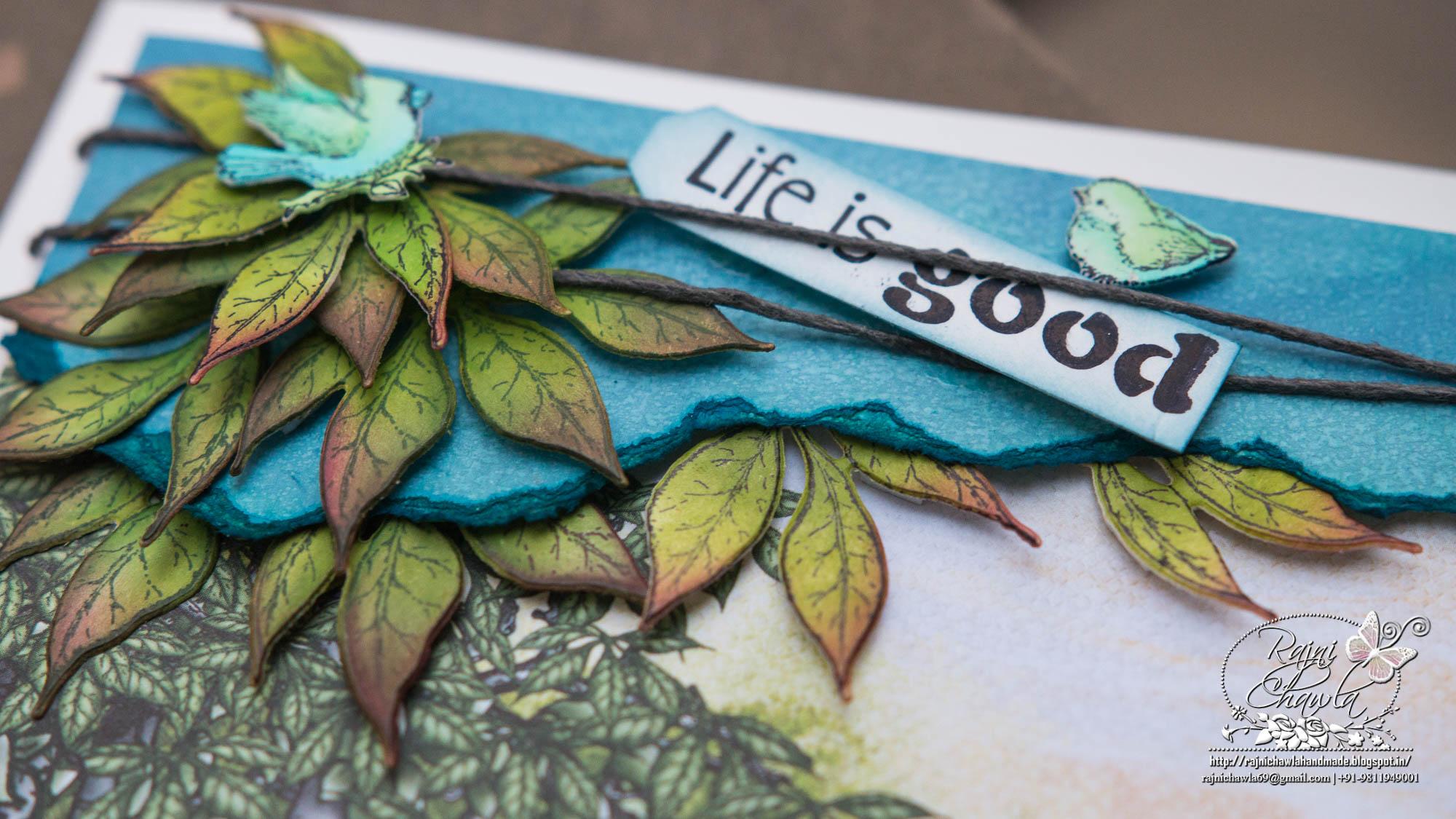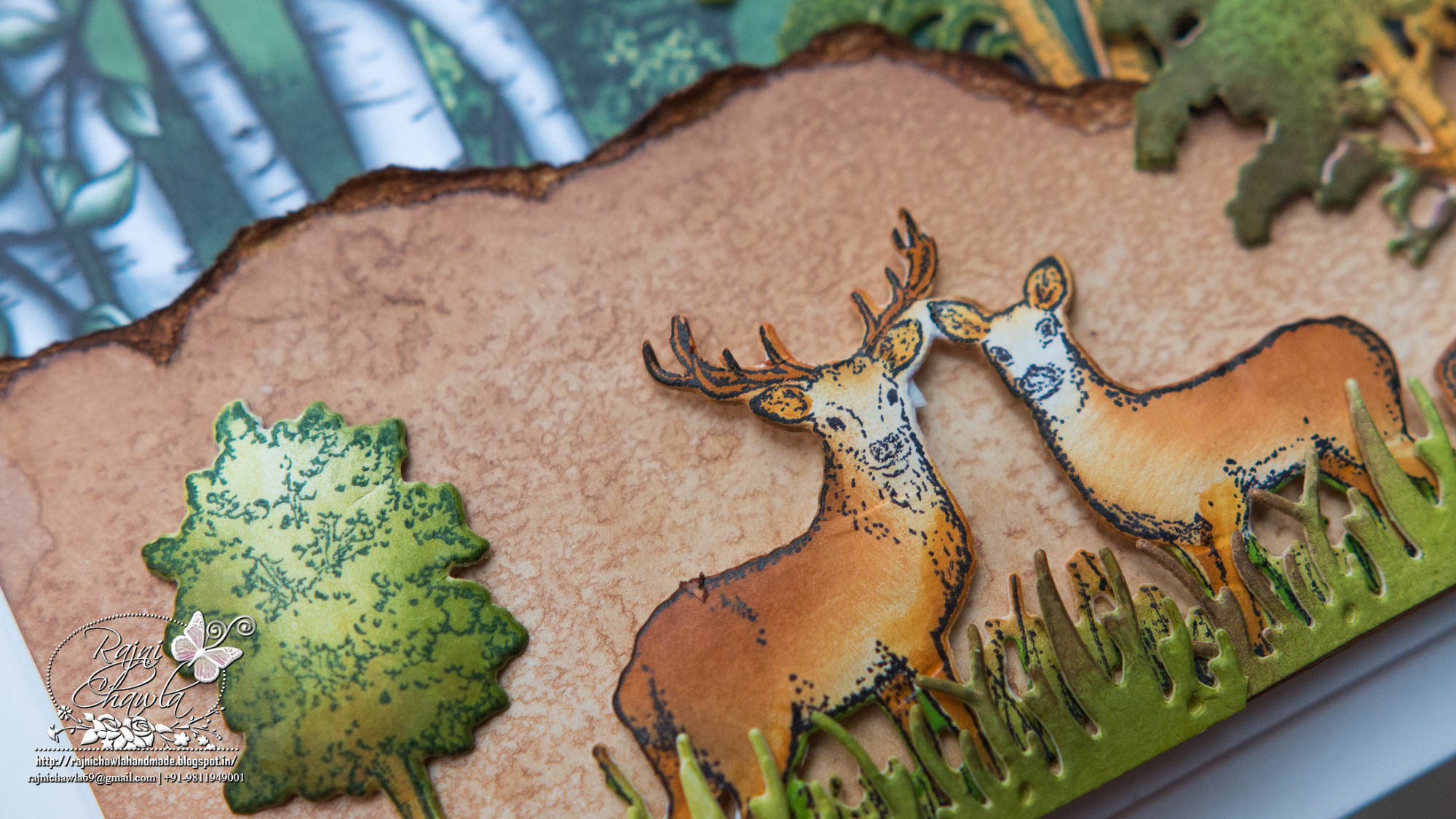 Products from Heartfelt Creations
Woodsy Wonderland Paper Collection HCDP1-273
Woodsy Critters Cling Stamp Set HCPC-3768
Woodsy Landscape Die HCD1-7122
Woodsy Treescape Cling Stamp Set HCPC-3766
Woodsy Critters Die HCD1-7124
Pampered Pooch Cling Stamp Set HCPC-3762
Gift Box and Mini Snowflakes Die HCD1-7109
Deluxe Flower Shaping Kit HCST1-401
Designer Dries Clear Adhesive 159723
Other Products used:
Smooth white cardstock, Peeled Paint distress, Vintage Photo, Walnut Stain, Aged Mahogany, Stormy Sky, Blue Lagoon, Mowed Lawn Distress inks, Zig Clean Clear Brush markers 067, 069, 072, 031, 032, 037, Foam tapes, Twine.
Instructions: The ready card is side fold card and measures 8″ by 6′. The first mat is One fourth of an inch smaller on all sides of the actual card base. Choose the scene from the designer paper from same collection little smaller than the mat and layer it using dimension tapes. Cut a 2 ' wide strip from white cardstock and distress it using Stormy Sky and Blue Lagoon Distress Ink. Cut another strip 2 1/2' wide and distress it using Vintage Photo and Walnut Stain. Hand tear both the strips as shown in card and layer them on the top mat using foam tapes giving a look of sky and ground. Cut a strip 1″ wide and distress it using peeled paint. Cut multiple pieces from the same strip using Gift Box and Mini Snowflakes Die.  Stamp the leaves and trees using Library green archival and paint them using zig clean clear markers. All the critters are stamped using black archival and painted using Zig Clean Clear Brush markers. The trees are lightly shaped with Delux flower shaping kit. Assemble the card as shown. To embellish it more add twine and tuck in the stamped sentiment from Pampered Pooch Cling Stamp Set