Hello, Scrapiniec friends…
This is Rajni Chawla from Timeless Creations. This is my very first post here. Firstly I wish all the Scrapiniec followers a big Hello from India. I am super excited to work with Scrapiniec chippies. The delicate and elegant designs of Scrapiniec have become my addiction to craft now. For today's share, I have a set of Hello Spring cards for the season.
The backgroundS of the mix media cards are created using lots of texture stamps color sprays and Finnabair texture pastes. Once the backgrounds were ready I layered them on the matching cardstock and then to card base. The layers of tags, doilies, and Altenew flowers were created to support all Scrapiniec chippies. I intentionally kept the chippies natural. The butterflies are from Mudra Stamps( Indian Brand). The background and few embellishments were given a dazzling look by using Paperlicious crystal Clear and Frosting powder.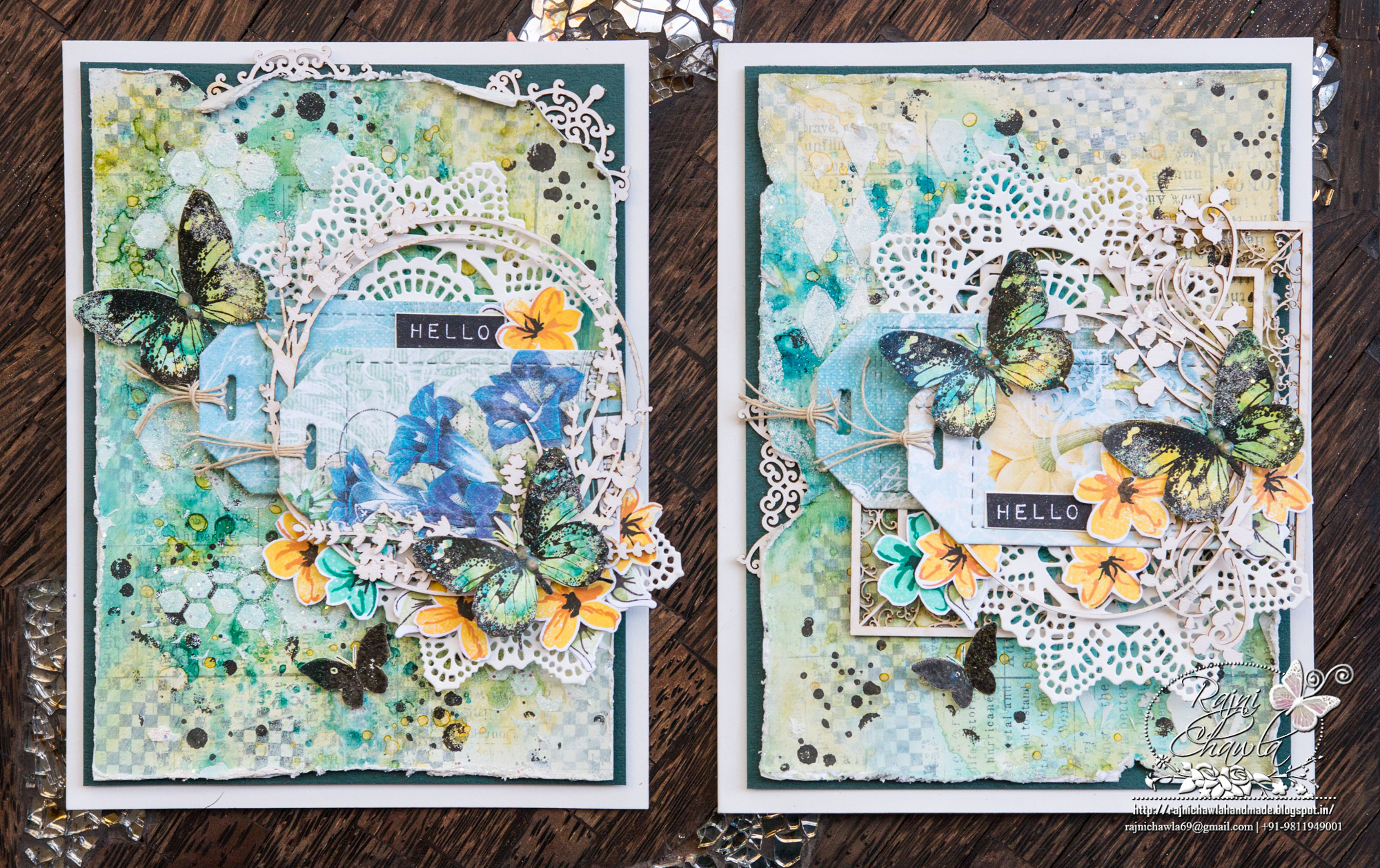 Onto to my first card….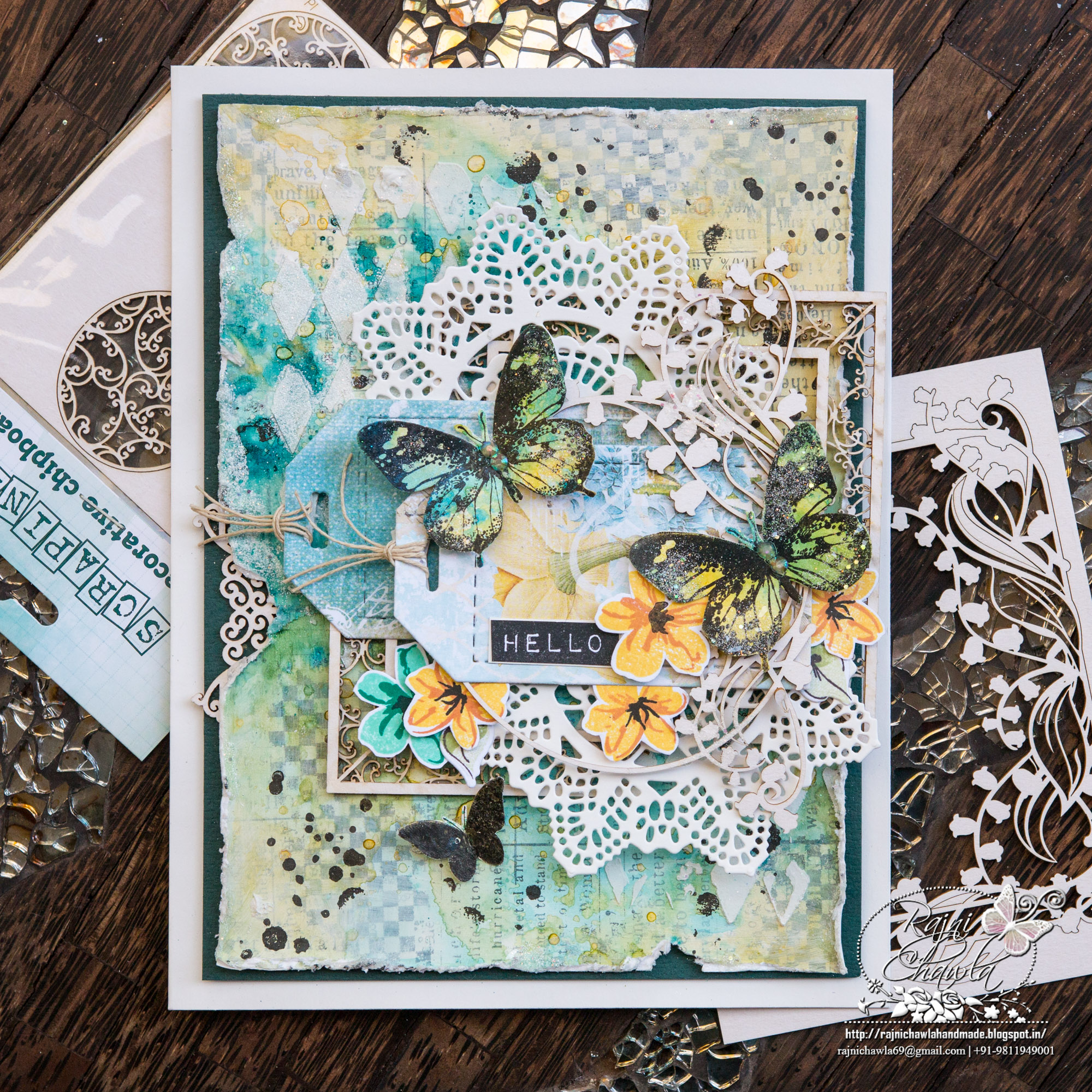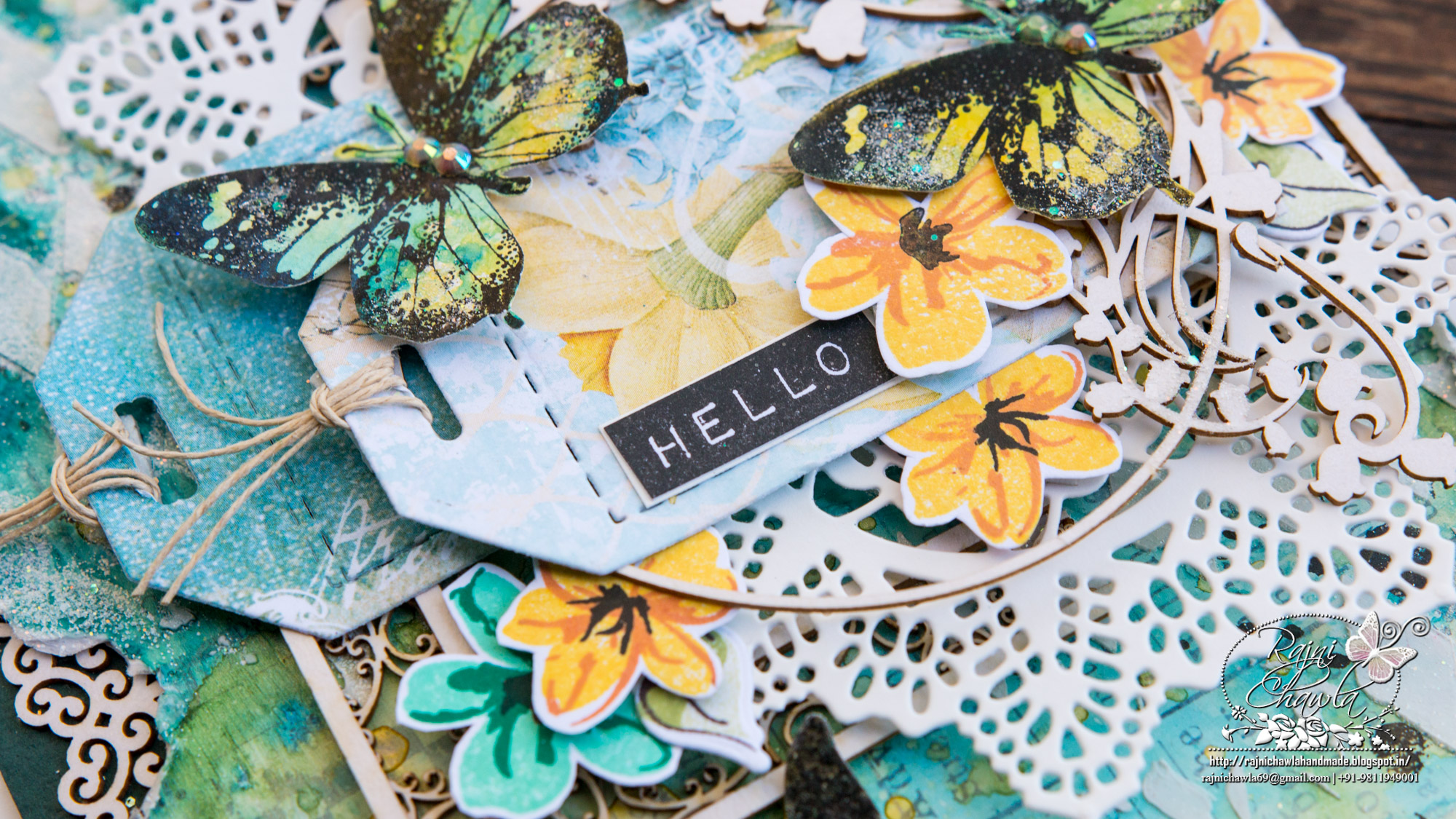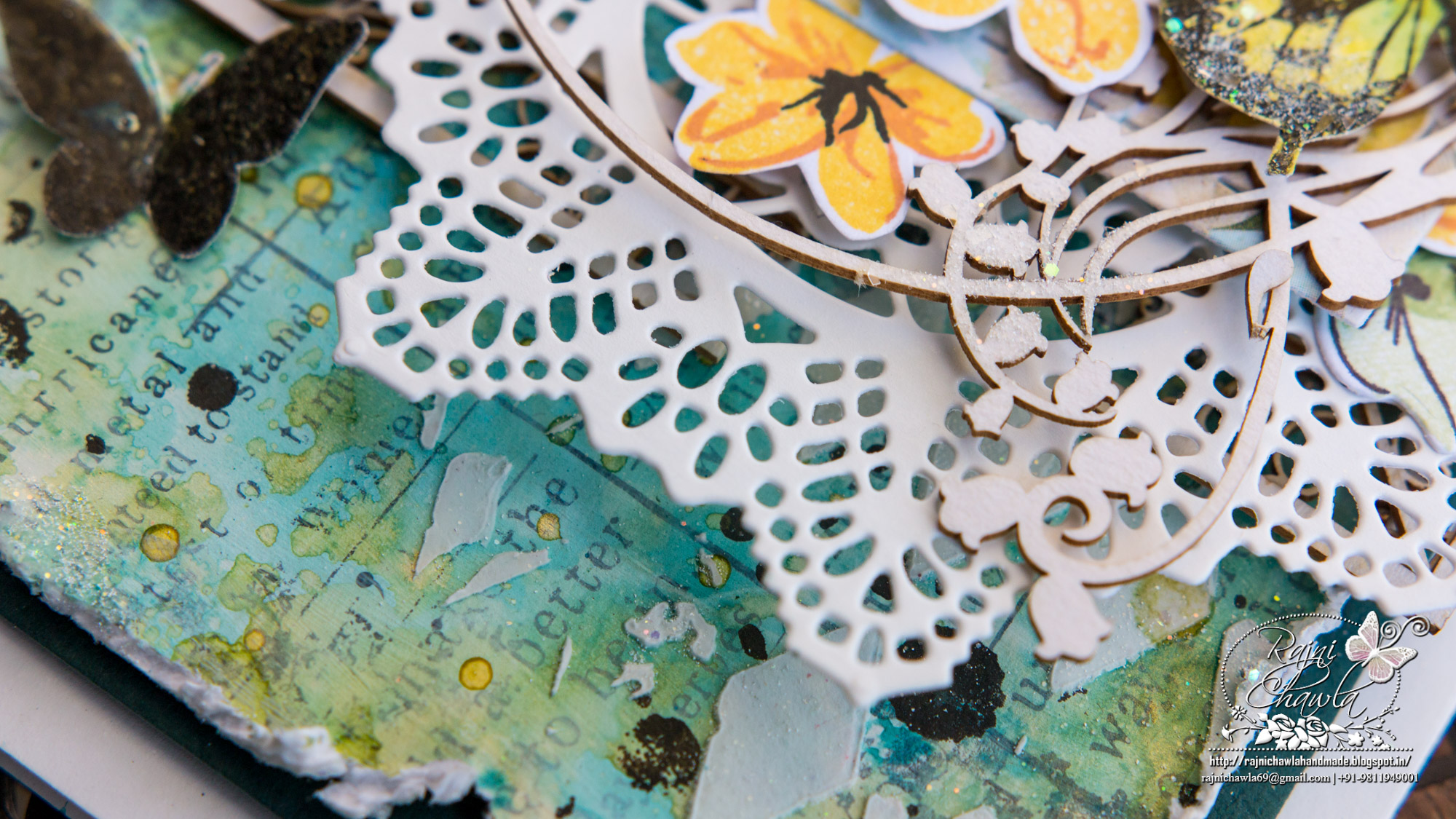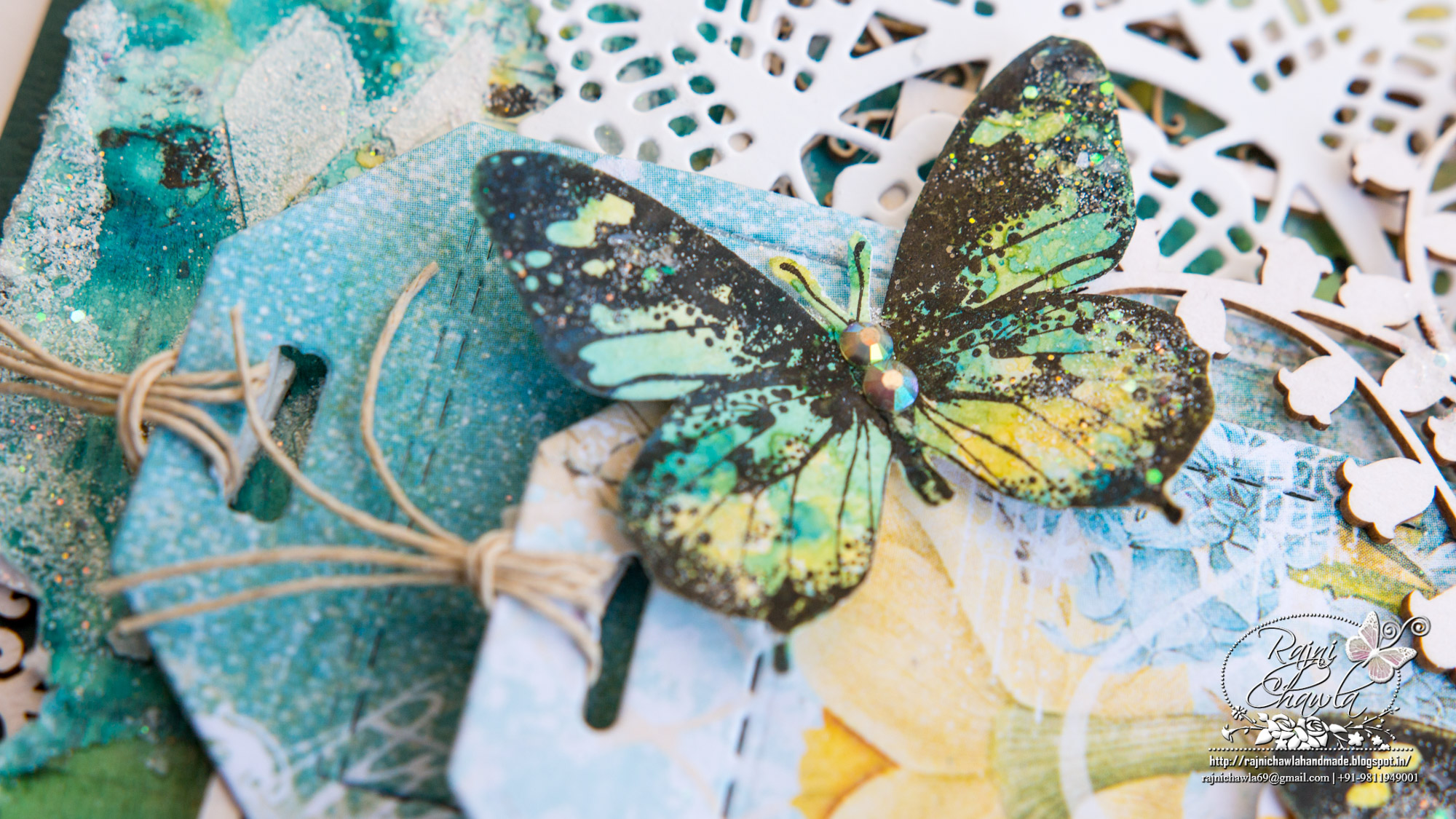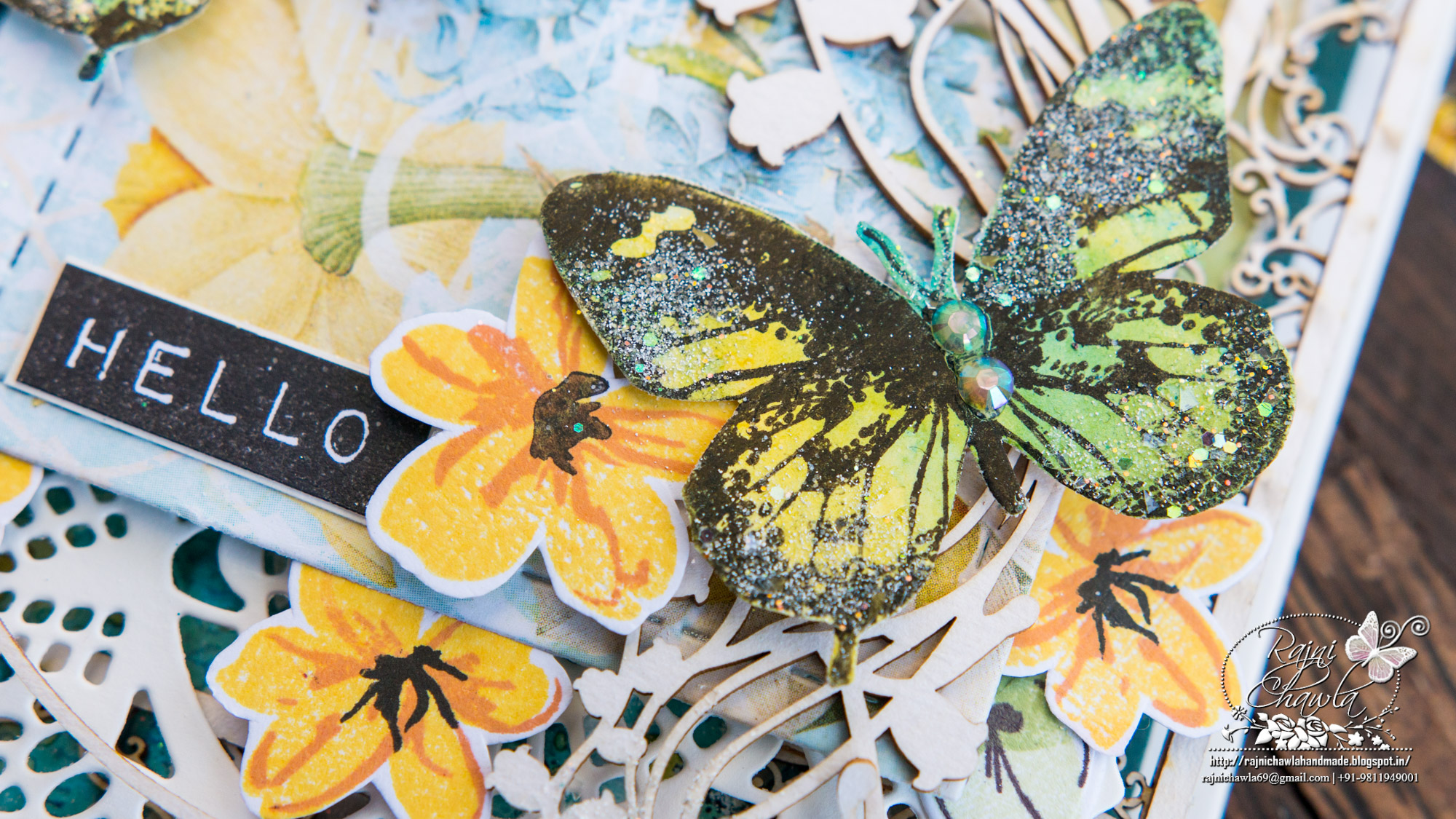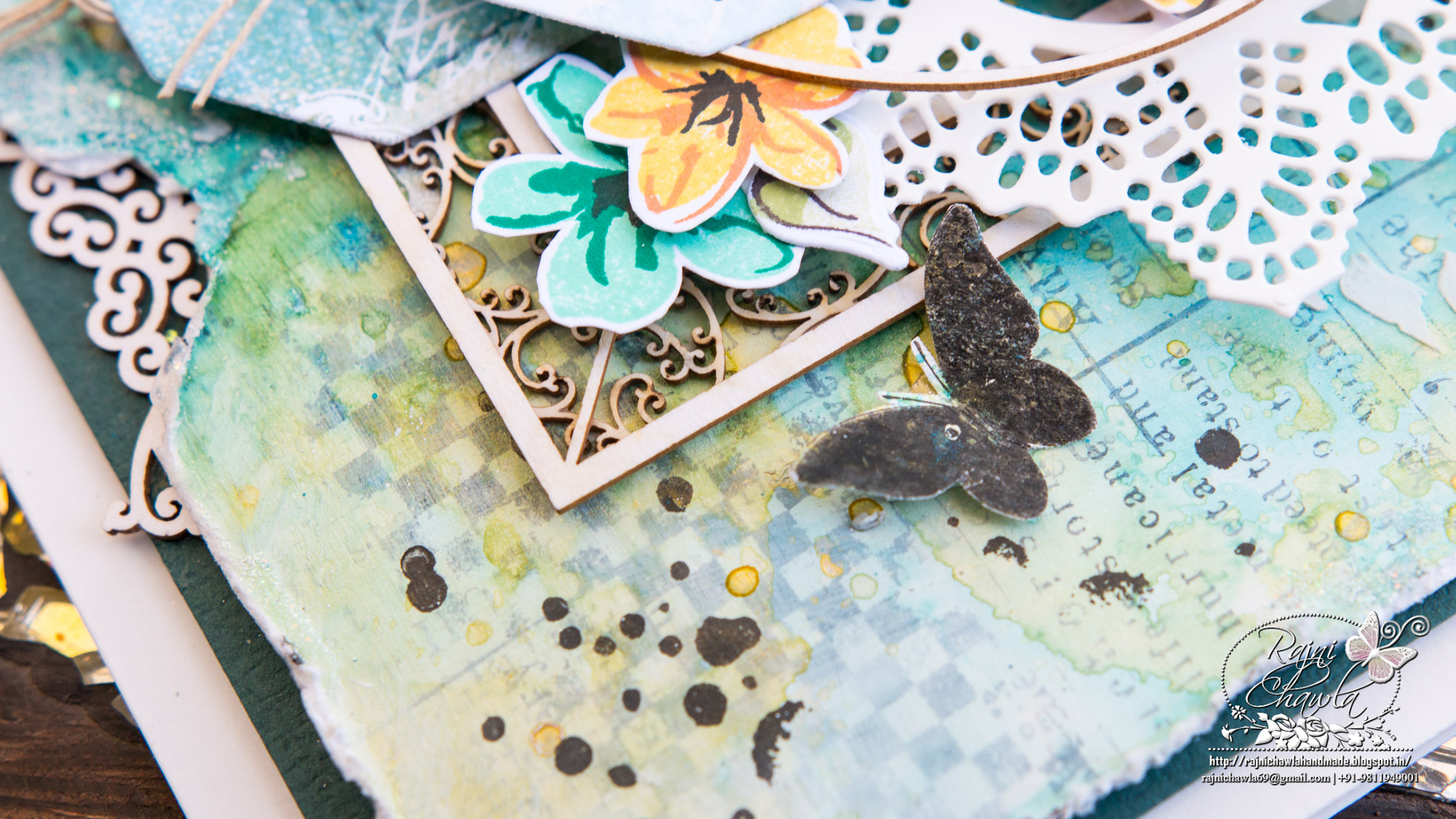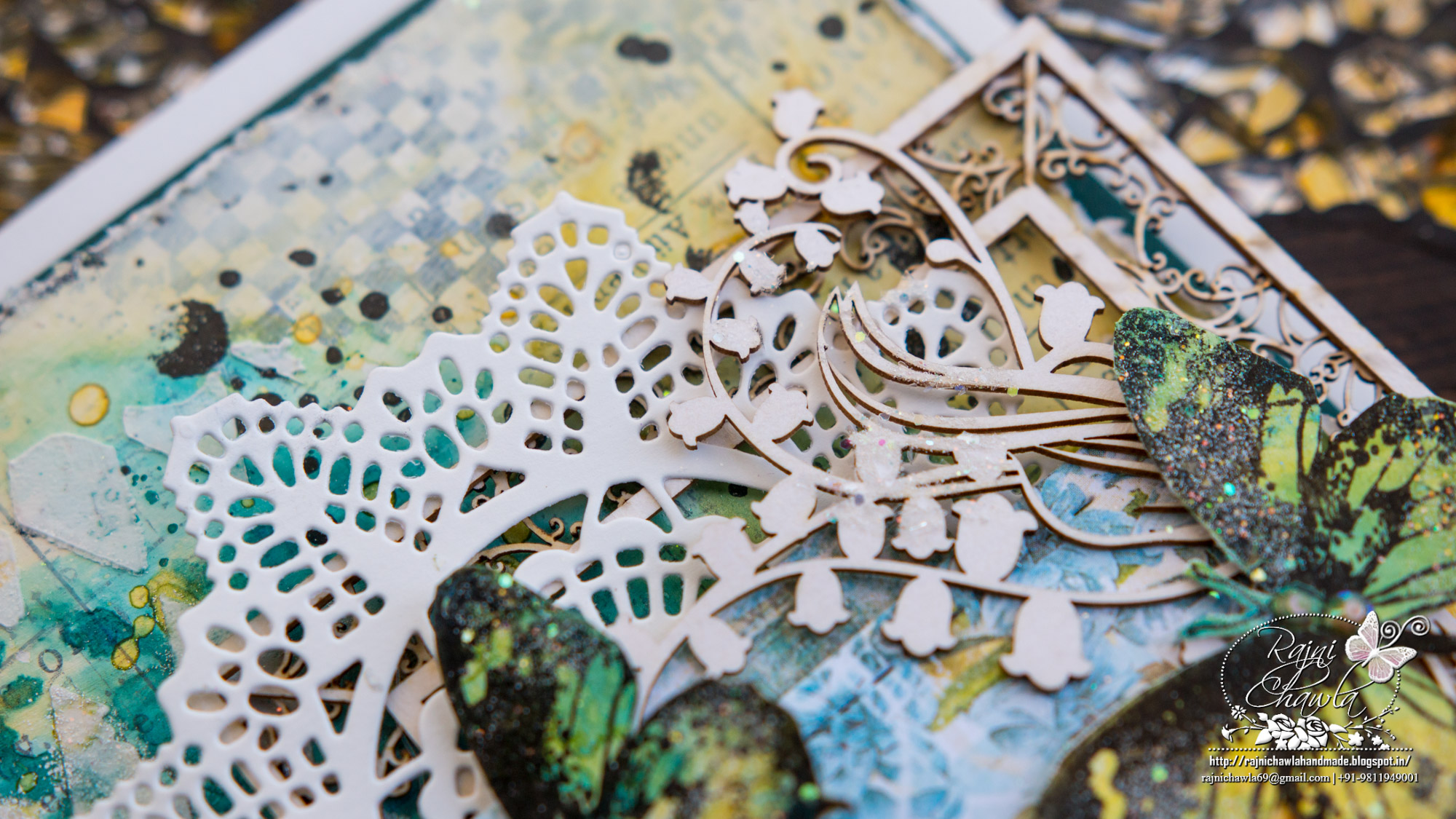 Second Card….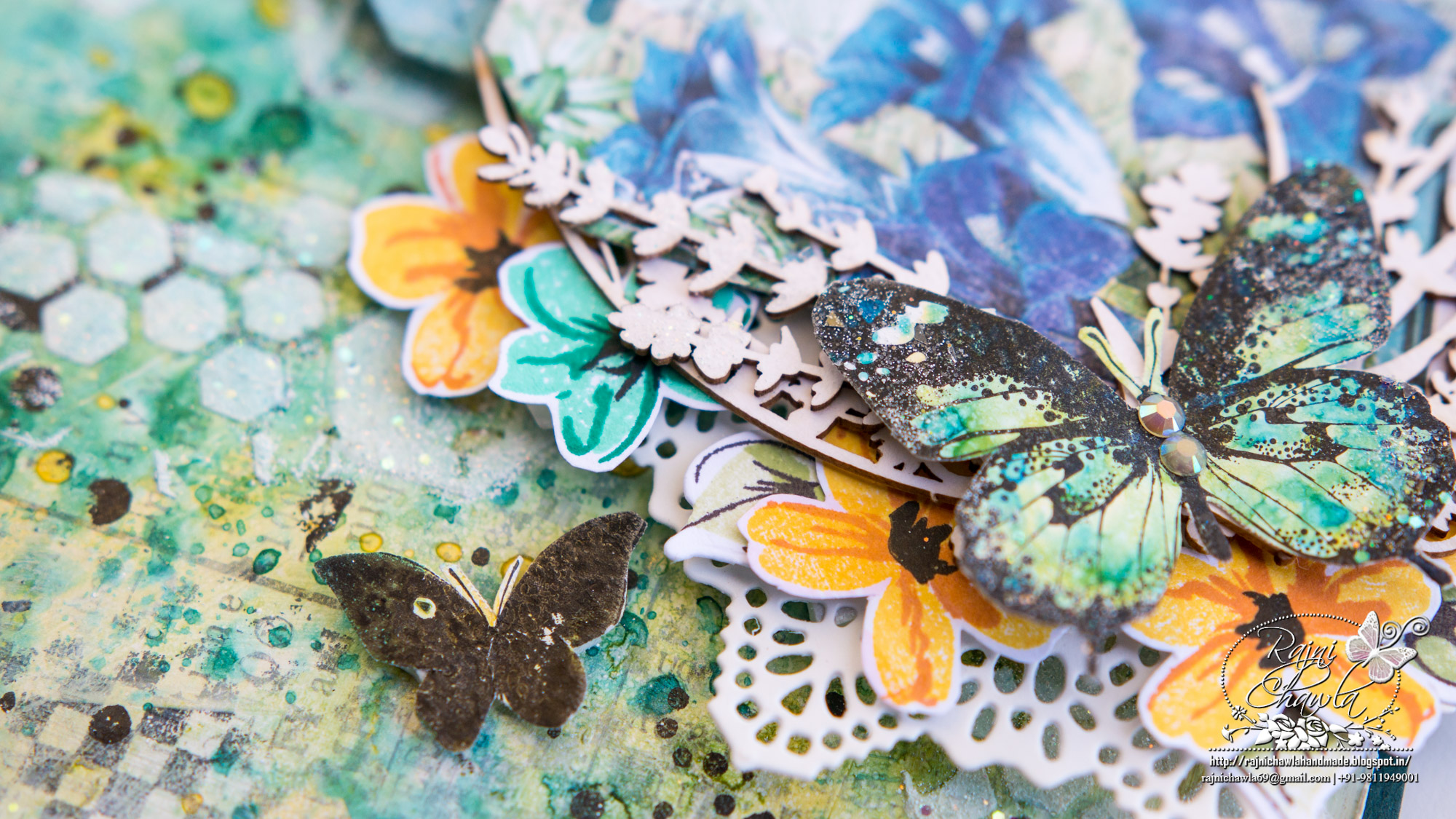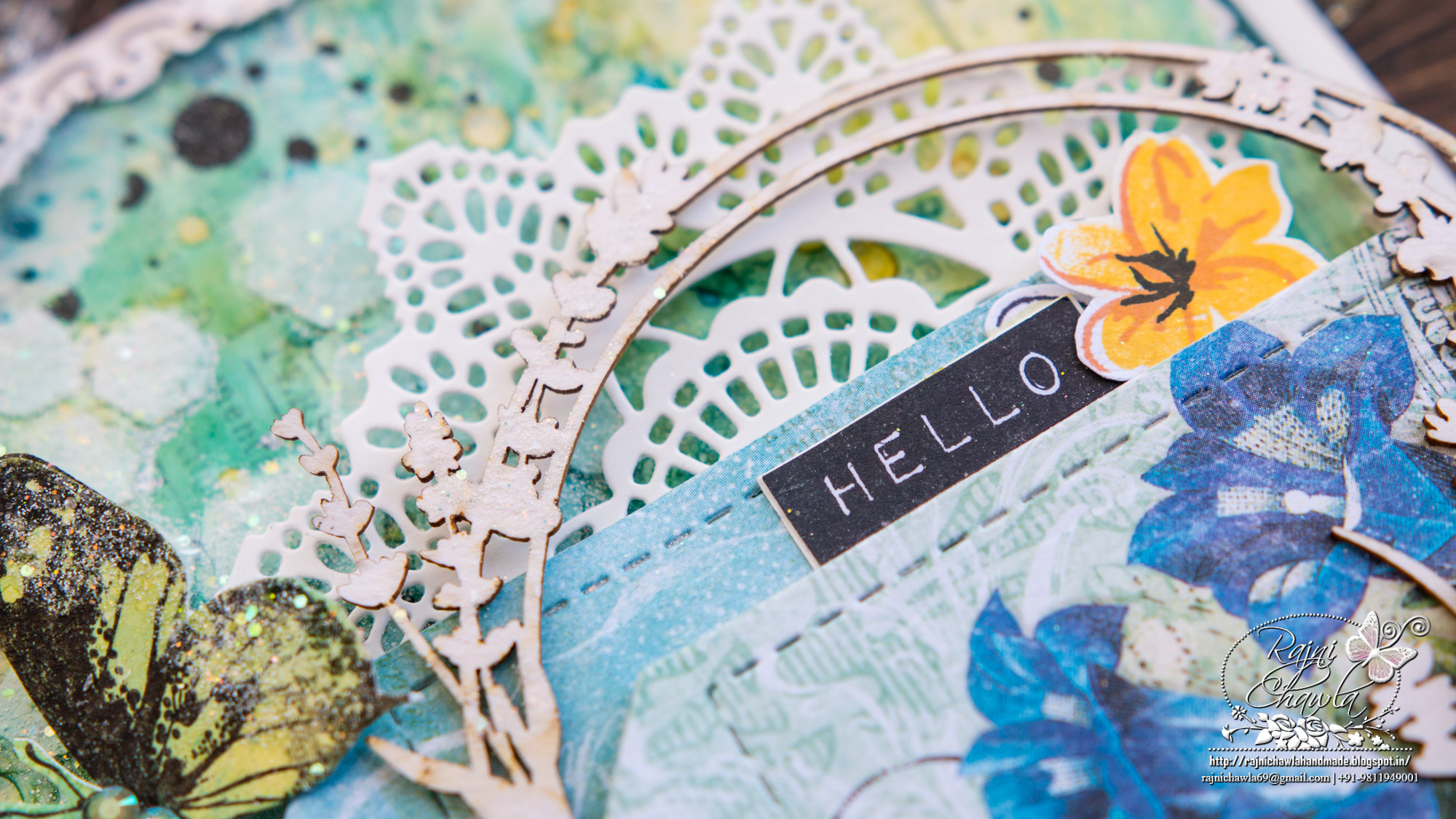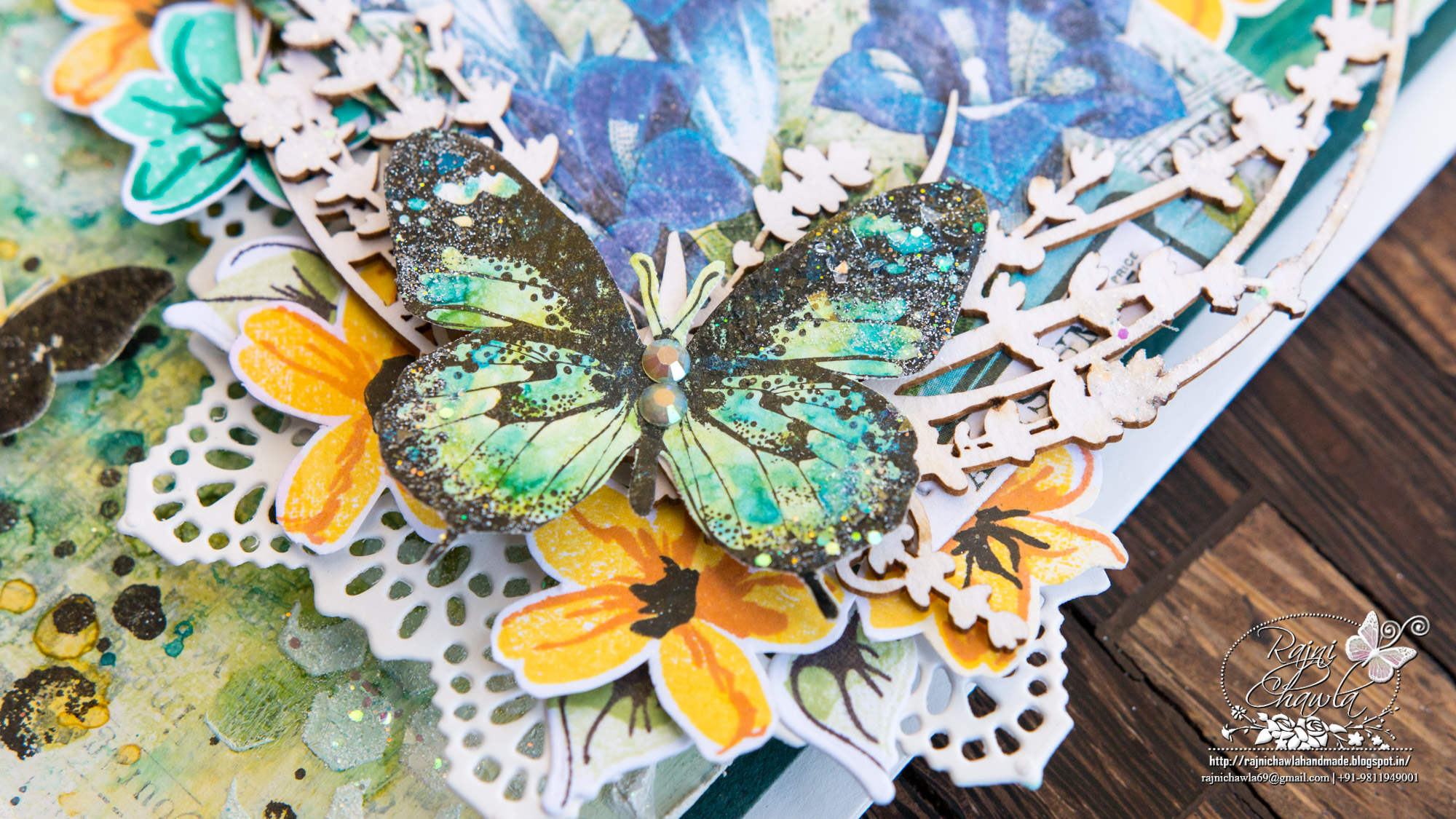 So that's all with my creation for today. Hope you liked my project as much as I enjoyed making it. If you want to know more about me and my work, then just simply follow me on my Facebook page, my blog and my Instagram profile.
The Scrapiniec chippies used are….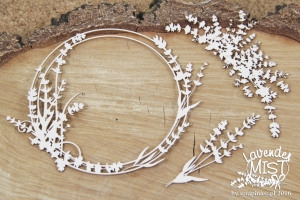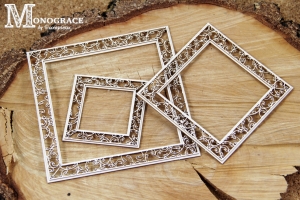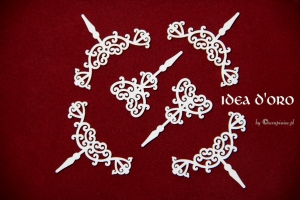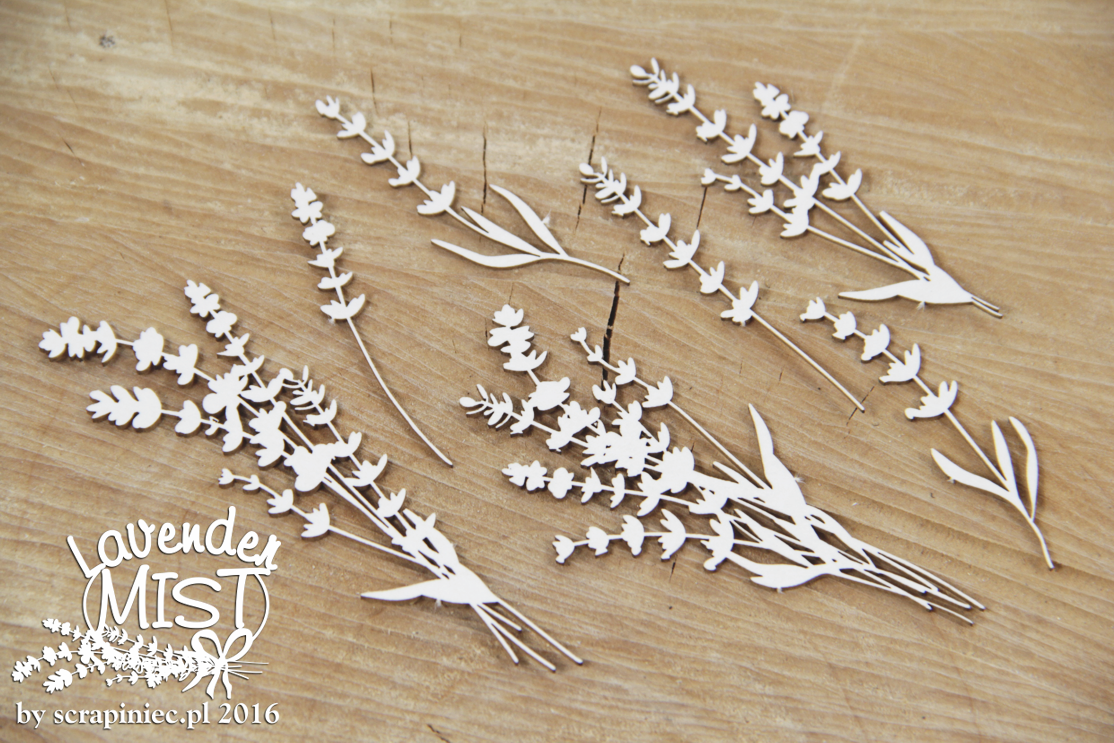 Feeling proud and honored to share my beautiful Scrapiniec batch with you all….