Good Morning friends….
Back again with another beautiful inspiration for Heartfelt Creations. I think vellum flowers n beautiful vellum butterflies are on my mind these days. Here is another card with the same.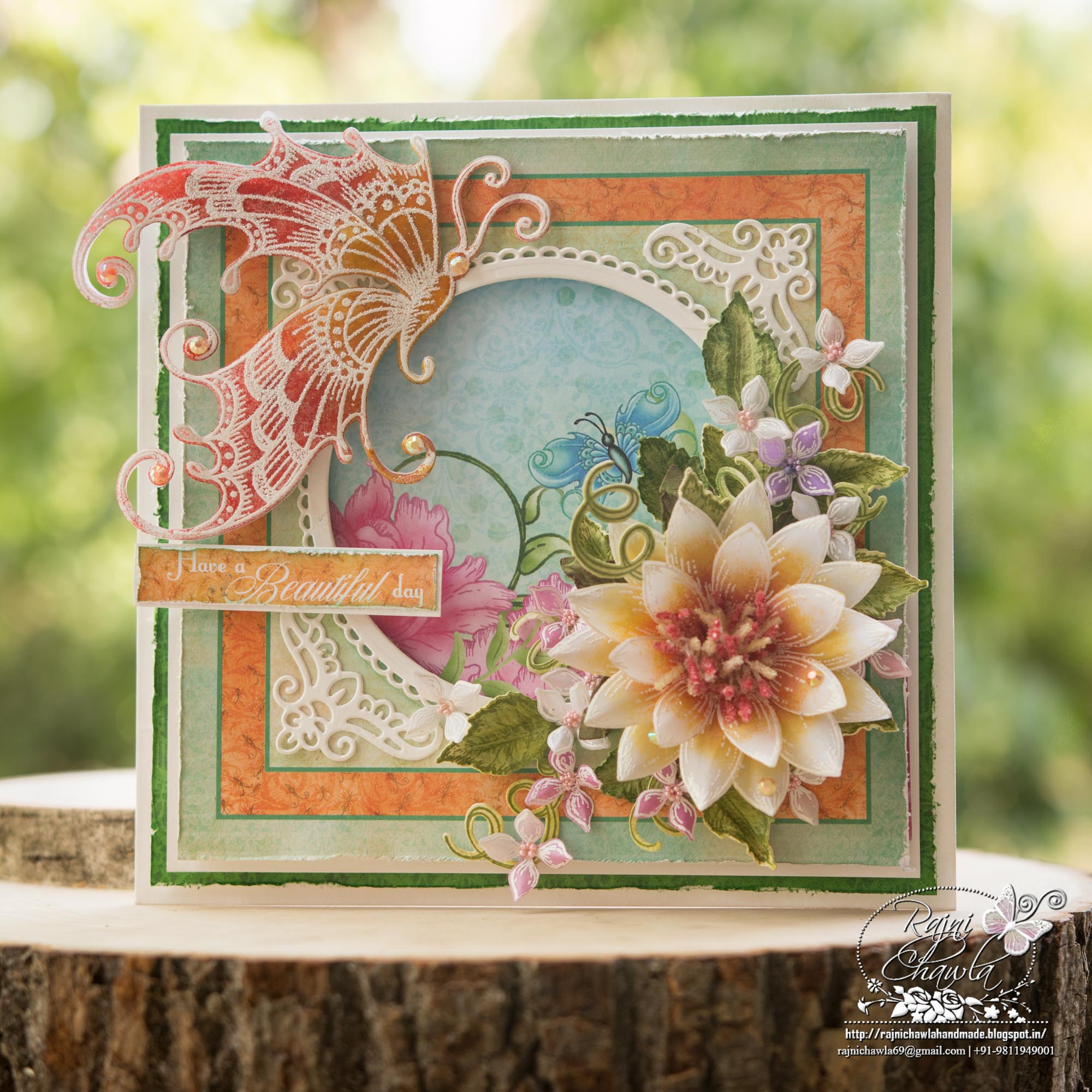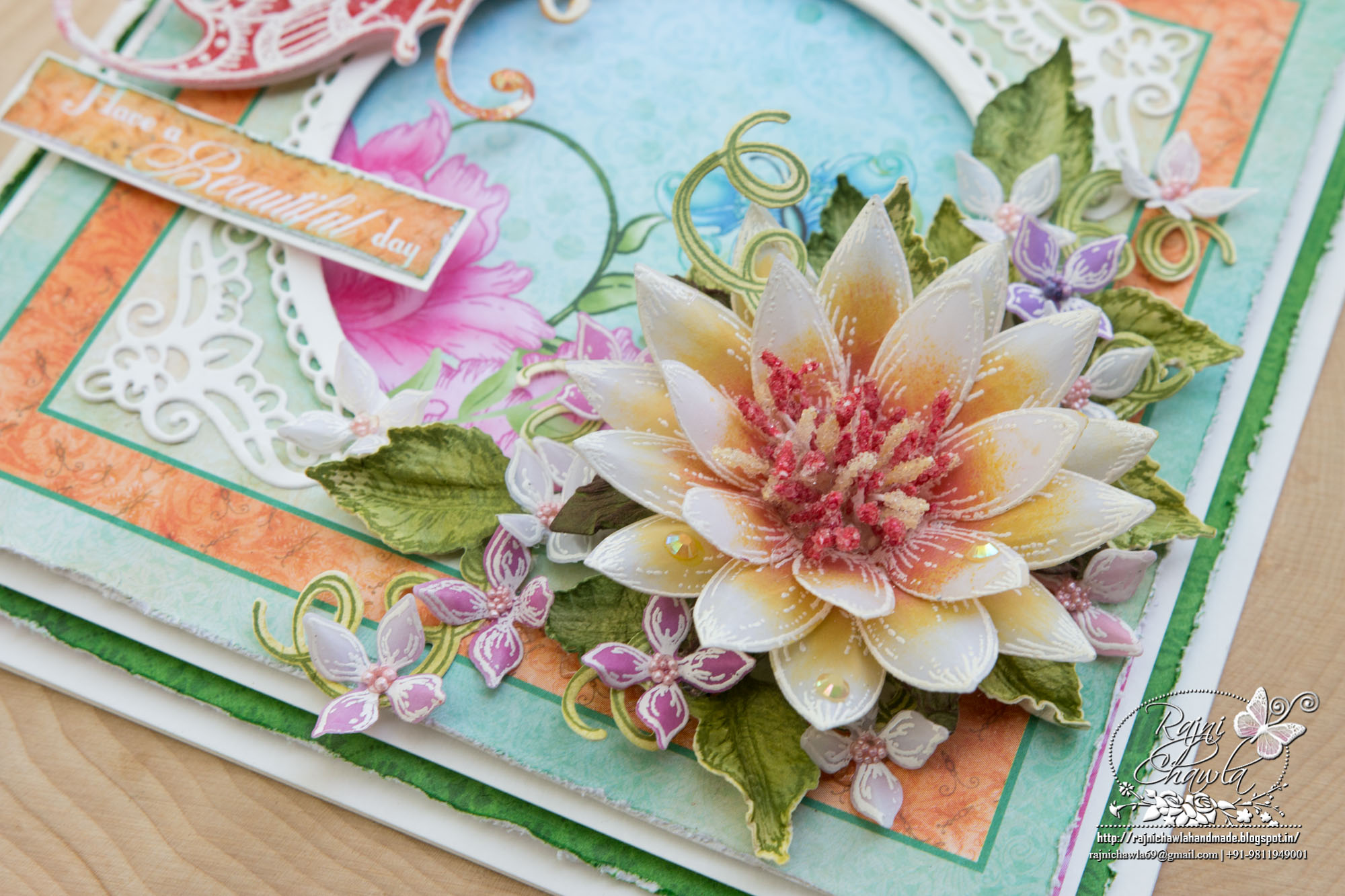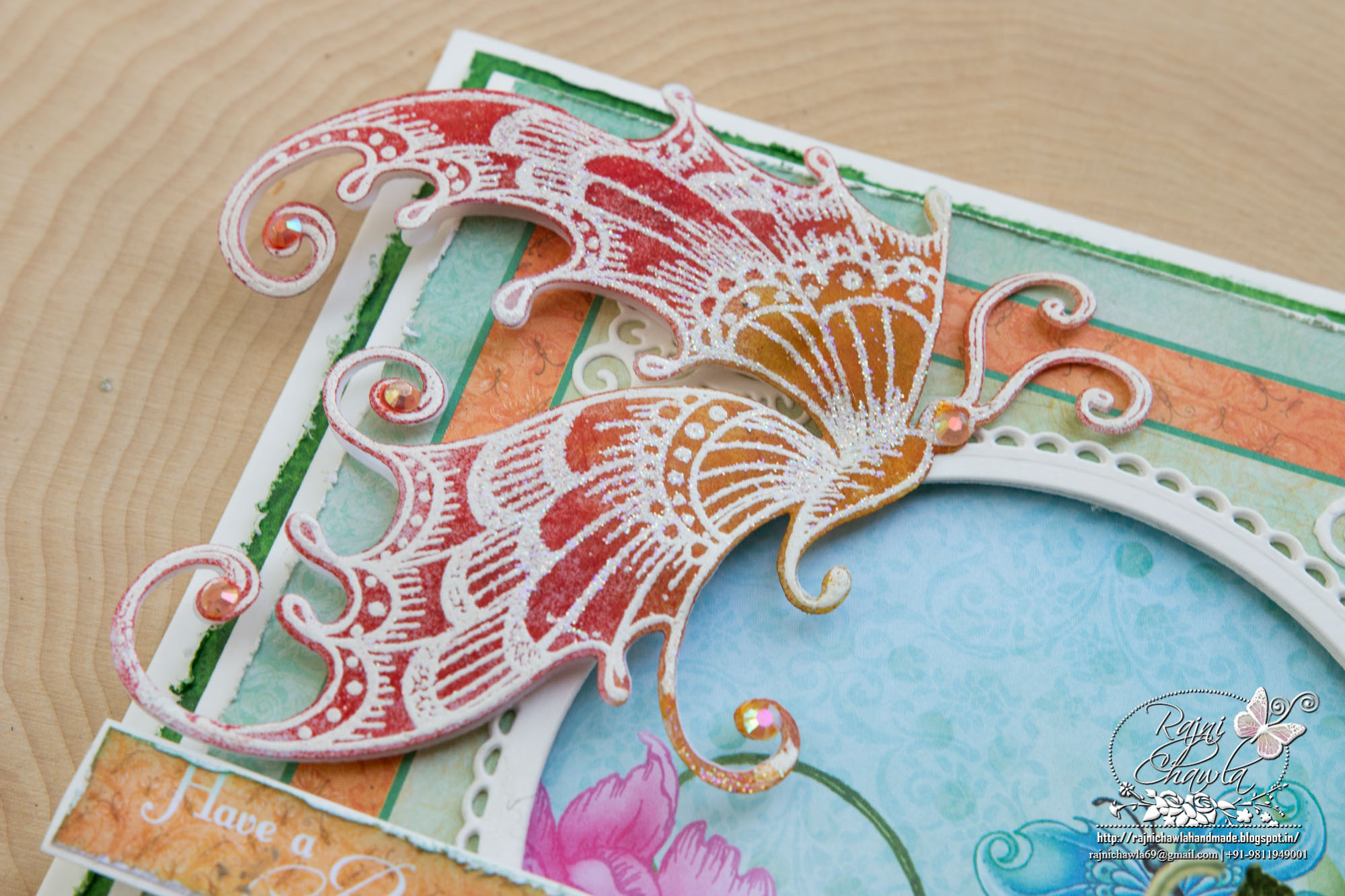 HCD1-7179 Butterfly Kisses Decorative Die
HCPC-3824 Fluttering Butterfly Cling Stamp Set
HCD1-7178 Fluttering Butterfly Die
HCD1-7170 Lush Lilac Die
HCPC-3816 Lush Lilac Cling Stamp Set
HCD1-753 Classic Sunflower Die
HCPC-3626 Classic Sunflower Cling Stamp Set
HCPC-3752 Classic Rose Cling Stamp Set
HCD1-7110 Classic Rose Die
HCD1-7154 Eyelet Circle & Basics Small Die
HCDP1-289 Butterfly Dreams Paper Collection
RACP962 Ranger Archival Ink Pad – Fern Green
RACP475 Ranger Archival Ink Pad – Library Green
RAHT Heat It Craft Tool
HCDA2-450 PStack and Store Daubers-Pack of 30
ANC811 TuTu Pink Prills
CB80 ColorBox Pigment Ink Pad – Frost White
RPEJ685 Embossing Powder – White
159723 Designer Dries Clear Adhesive
HCST1-401 Deluxe Flower Shaping Kit
Other Products Used: Papericious Vellum, Paperiocious Twinkling Spark, Paper distressing tool, Smooth white cardstock. Fossilized Amber Distress Oxide,, Fossilized Amber Distress ink, Fired Brick distress ink.
Videos Referred: For more tips on creating with the Butterfly Dreams collection, watch the tutorial at https://youtu.be/uCKKJfAQFHA.
Instructions: The ready side fold card measures 7″ by 7″. Choose a 6′ by 6′ card panel from the Butterfly Dreams Paper Collection and cut the center round window using Eyelet Circle Basic Small Die Set. Also, distress the edges using a distressing tool or small scissors. Choose another pattern paper and create a window scene by layering the same with the help of glue dots. Further, create a green color mat and distress the edges and layer it using glue dots. Once happy with all layering, glue the card front to the ready card base.
Cut a white frame by nesting outer 2 dies of the Eyelet Circle and Basic Small die. Adhere it to the card window as shown. Cut a fancy frame from Butterfly Kisses Frame Die and cut all the corners apart. Adhere all the four corners as shown using glue that dries clear.
For Butterfly, white heat set three butterfly images on vellum and cut 2 layers as shown. Color the butterflies using Fired Brick and Fossilized Amber distress inks. Shape the top 2 layers and glue all the layers together. Add some Swarovski for extra interest. Heat the ready butterfly with a heat gun and without wasting time sprinkle Twinkling Spark Glitter. Dust extras and heat set it again. It will make the glitter stick firmly to the details of the butterfly.
For Leaves, Stamp the images of leaves from Classic Rose stamp, cut them using its coordinating die and paint them using Leaf Green and Olive Green Archival Inks. Shape them using Deluxe flower shaping tool and add Crystal Clear using an adhesive that dries clear.
For Lilacs, Images are stamped with VersaMark on vellum and white heat set. Cut the images with its coordinating die. Color the flowers using Raspberry Pink and Seedless Preserves. Shape the flowers using needle tool and add prills to the centers.
For Sunflower, stamp Classic Sunflower Stamp set with white Color Box ink and sprinkle white heat embossing powder. Dust extras and heat set with a heating tool. Paint the petals with Fossilized Amber Distress Oxide, let it settle it for a couple of minutes and then wipe off the extra ink with a napkin. Cut the petals using Classic Sunflower Die. Shape the petals by rolling each petal on a back of golf tool and glue the petals together using Aleen's fast grab glue to form a Sunflower. Prick the center and pass the rock candy stamens and set them tight with hot glue.
Once all the elements are ready, assemble the card as shown. Add crystal clear using an adhesive that dries clear, on all the edges for extra interest and complete the card by adding a sentiment from the pattern papers.