Hello Dearies…!!
I am glad that you really liked my Day 1 projects. Hoping to inspire you more with each creation of mine. Welcome to the second post Of my guest designing post at Penny Black Blog.
SHIK…SHIK …SHIK !!!
Let's shake a little with my Day 2 project at Penny Black Blog
 Here is the peek into my today's project. Hop onto Penny Black Blog for full reveal with complete instructions and supply list.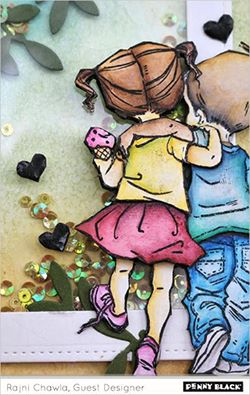 Thanks for stopping by…
Will be back again with another project to inspire u all.
(HUGS)