Good morning friends…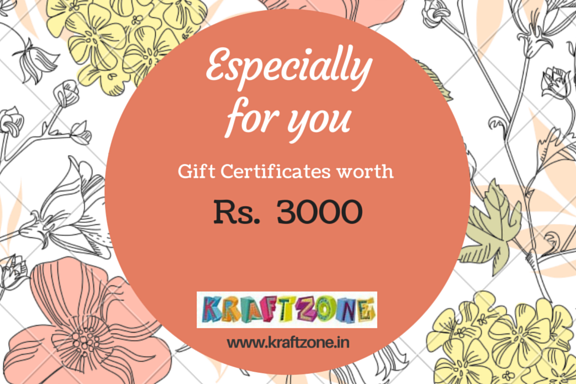 Hope you are all crafting well and enjoying all the giveaways. Today I am here with the giveaway sponsored by generous Nupur Poddar, owner of the online craft store, Kraft Zone. Kraftzone is successfully run by Nupur Poddar from Mumbai, India. She is an MBA Post-graduate from Indore. Four years back she started with crafting as an experimental hobby. With in a few months into crafting, she realized  that she lack the required spark and creativity to do justice to her hobby. But within this period, she understood the difficulty in getting the craft accessories and other raw materials for her hobby.
Kraftzone was initially started as a facebook page for selling small-time craft punches and other accessories. Gradually with the increase in business activity, they decided to launch a full-fledged website in June 2013. In last 3 years, they have expanded exponentially to become India's leading craft store. Currently, they stock craft suppliers from all the leading International brands across US, UK & China market.
As a sponsor, Kraftzone has been associated with me since quite some time. Here is what she says when I asked why she want to sponsor my giveaway…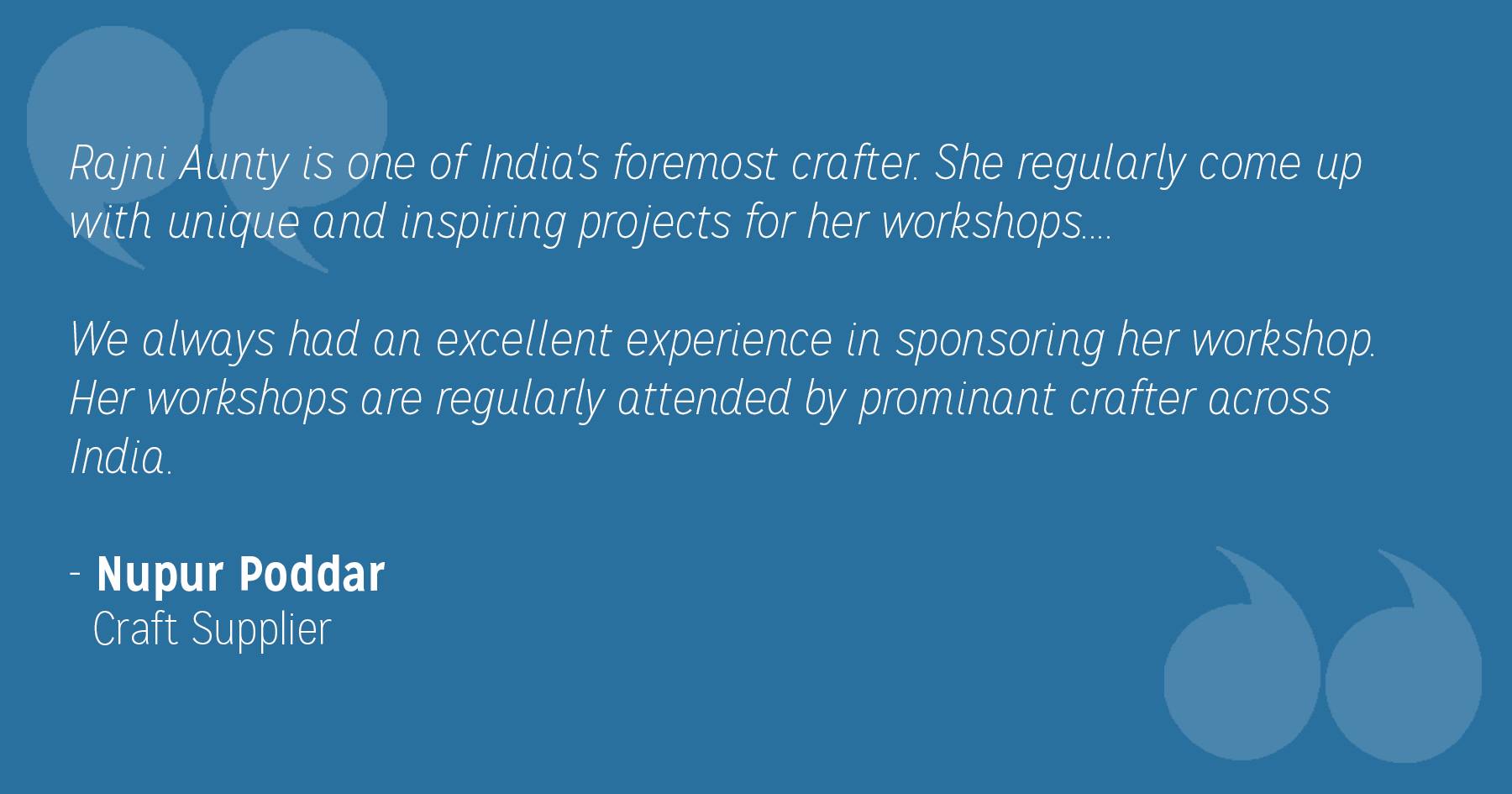 What are they sponsoring??
To celebrate the launch of my website Kraft- Zone has announced two gift vouchers worth Rs. 1500/- each for two lucky winners to shop at their website. 
Simple rules that you need to follow…
Comment on the sponsor's giveaway posts for an extra chance to win the sponsor prize before 13th May 2016.
Don't forget to Like and share sponsor's facebook page.
Leave a token of love as a testimonial on the sponsor's facebook page. They will really feel loved and will appreciate your efforts too.
Also, subscribe to their newsletter for latest updates.
Don't forget to comment on the main celebration post and giveaway posts already announced to increase your chances of winning prizes.
Share all the crafty posts that I make on my timeline and keep the settings open for public.( I m repeating this  step here as crafters are not following this).
Giveaway closes on 13th of May and the result will be announced on 18th May 2016. So hurry up and join me in my celebration.
I have lots more sponsors to announce that are celebrating by sponsoring my giveaway. So, stay tuned and watch my website and social media channels for more.
Thanks for your kind visit…
HAPPY CRAFTING!!