Good morning friends….
I m glad to have you again on my blog. Once again it's fun Wednesday with Heartfelt Creations. Now a days I am hooked on creating mini albums using Heartfelt Creation's Flip Fold Inserts. Today I am showcasing the one made using Pampered Pooch Collection.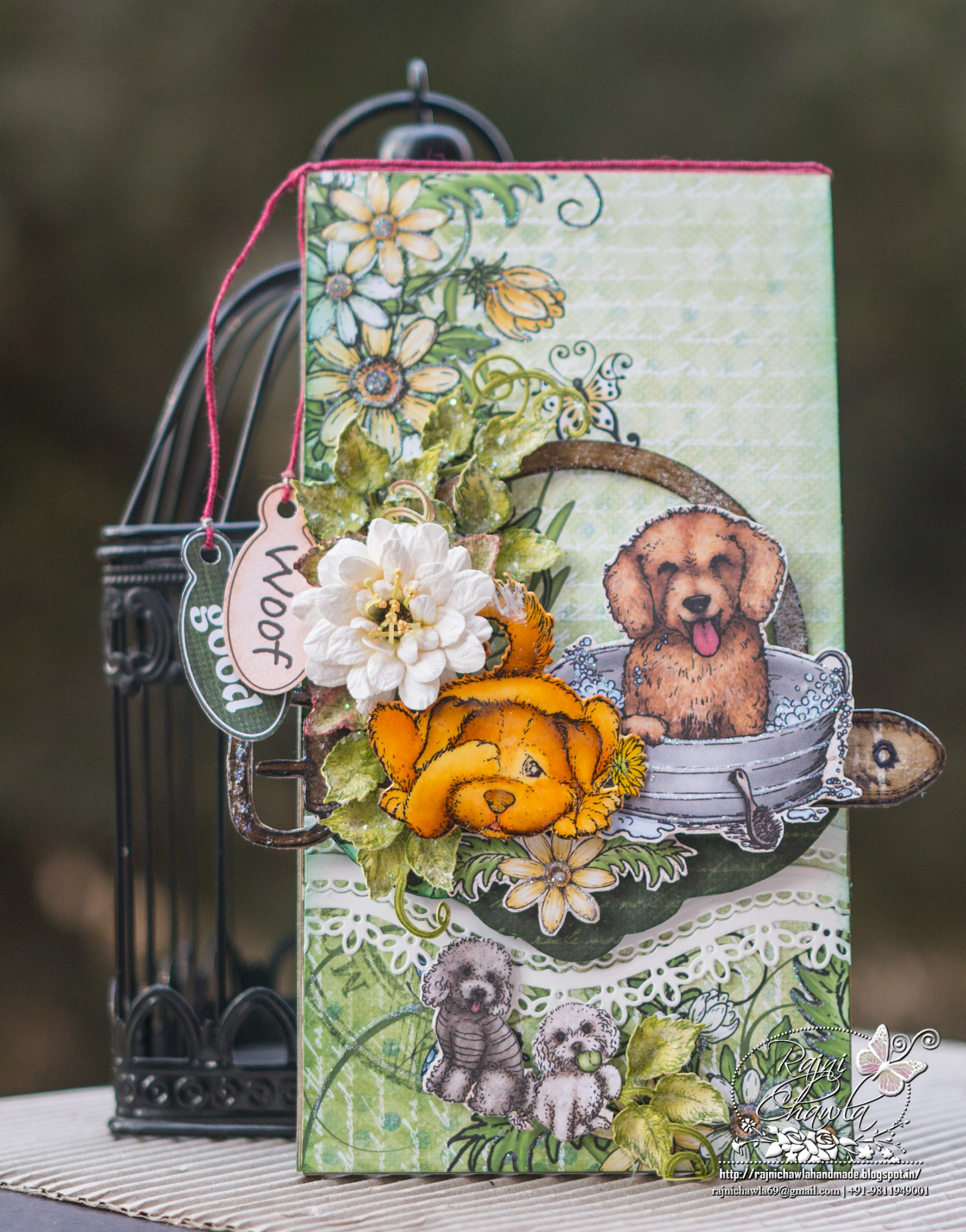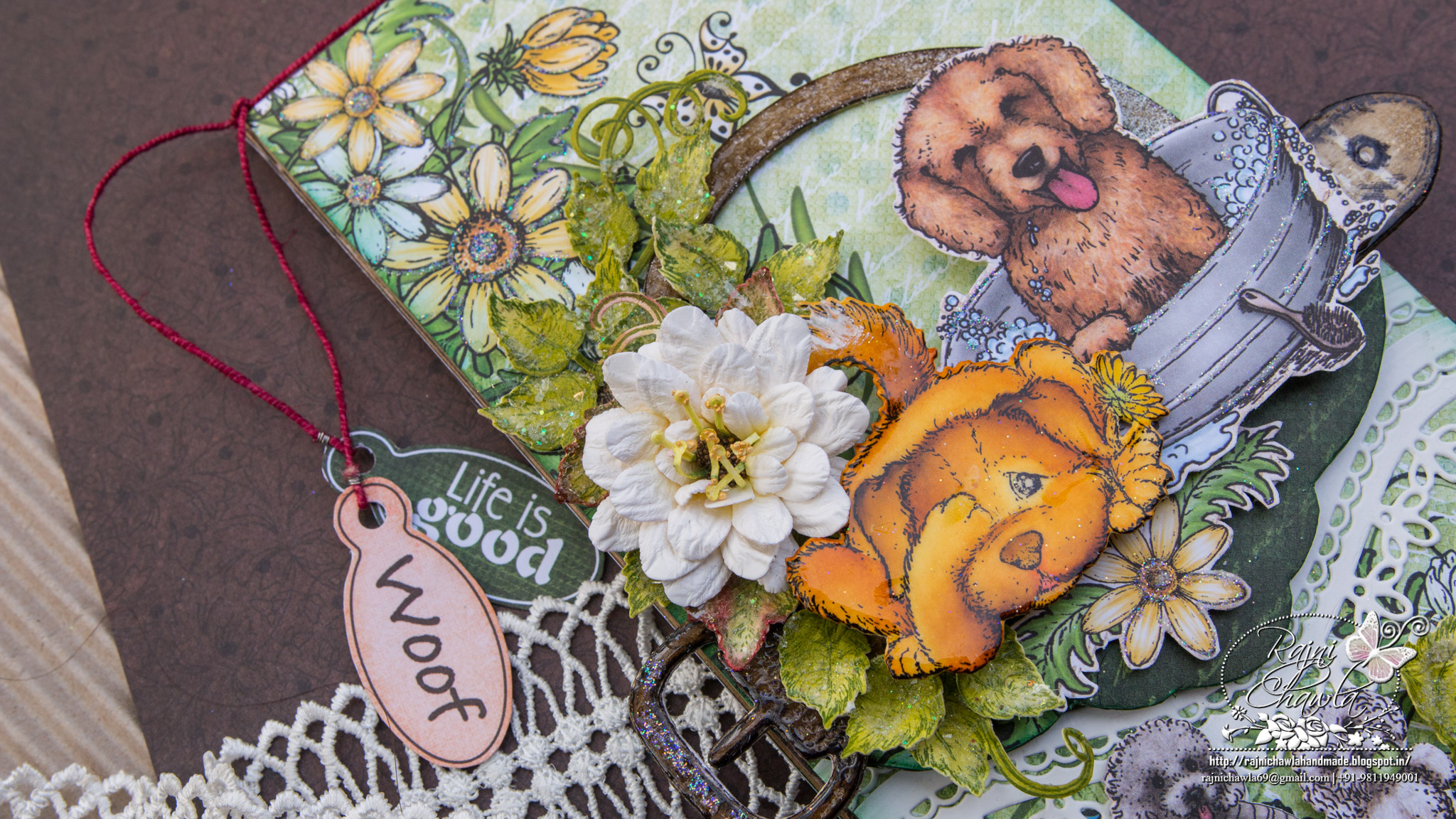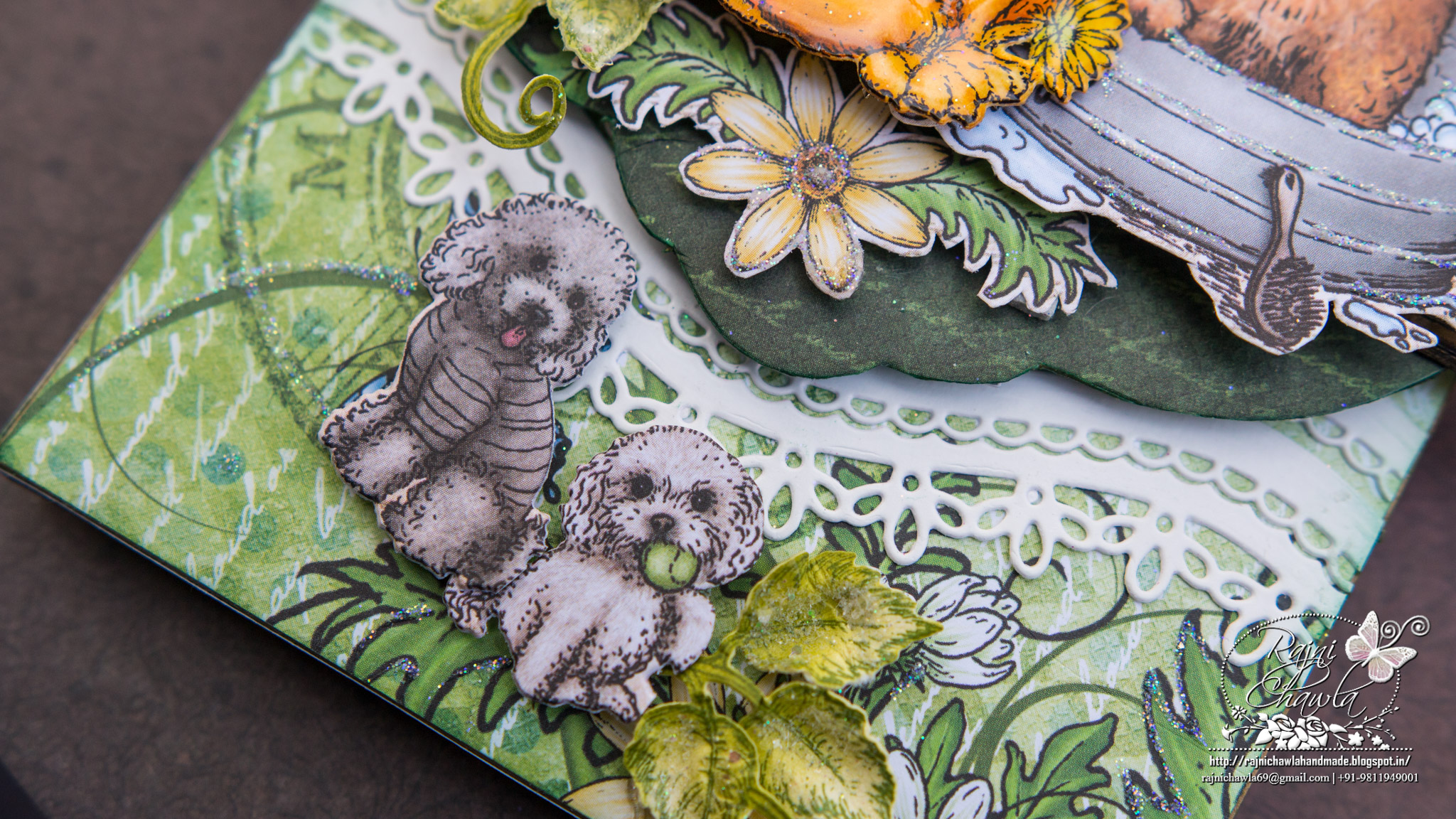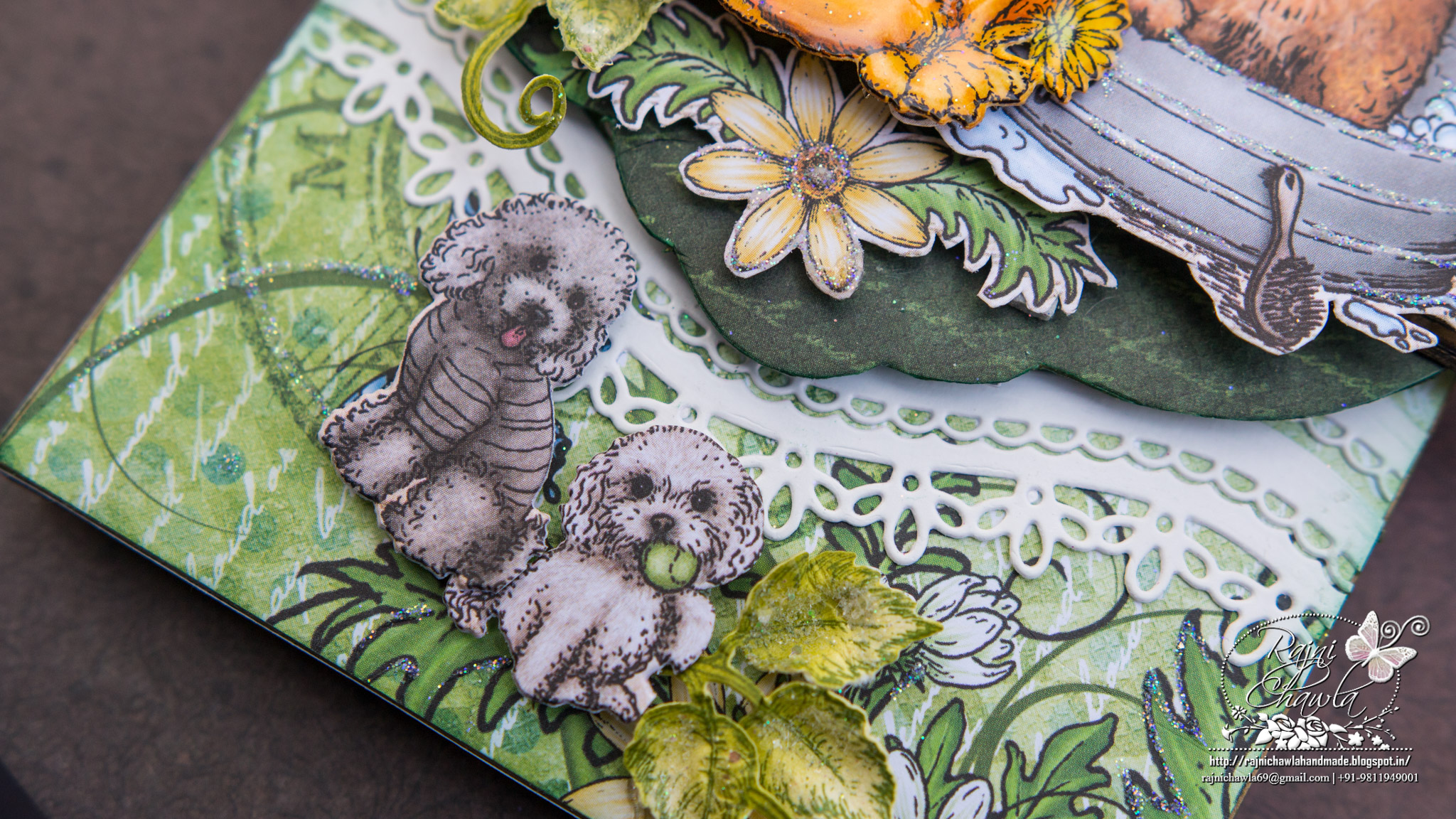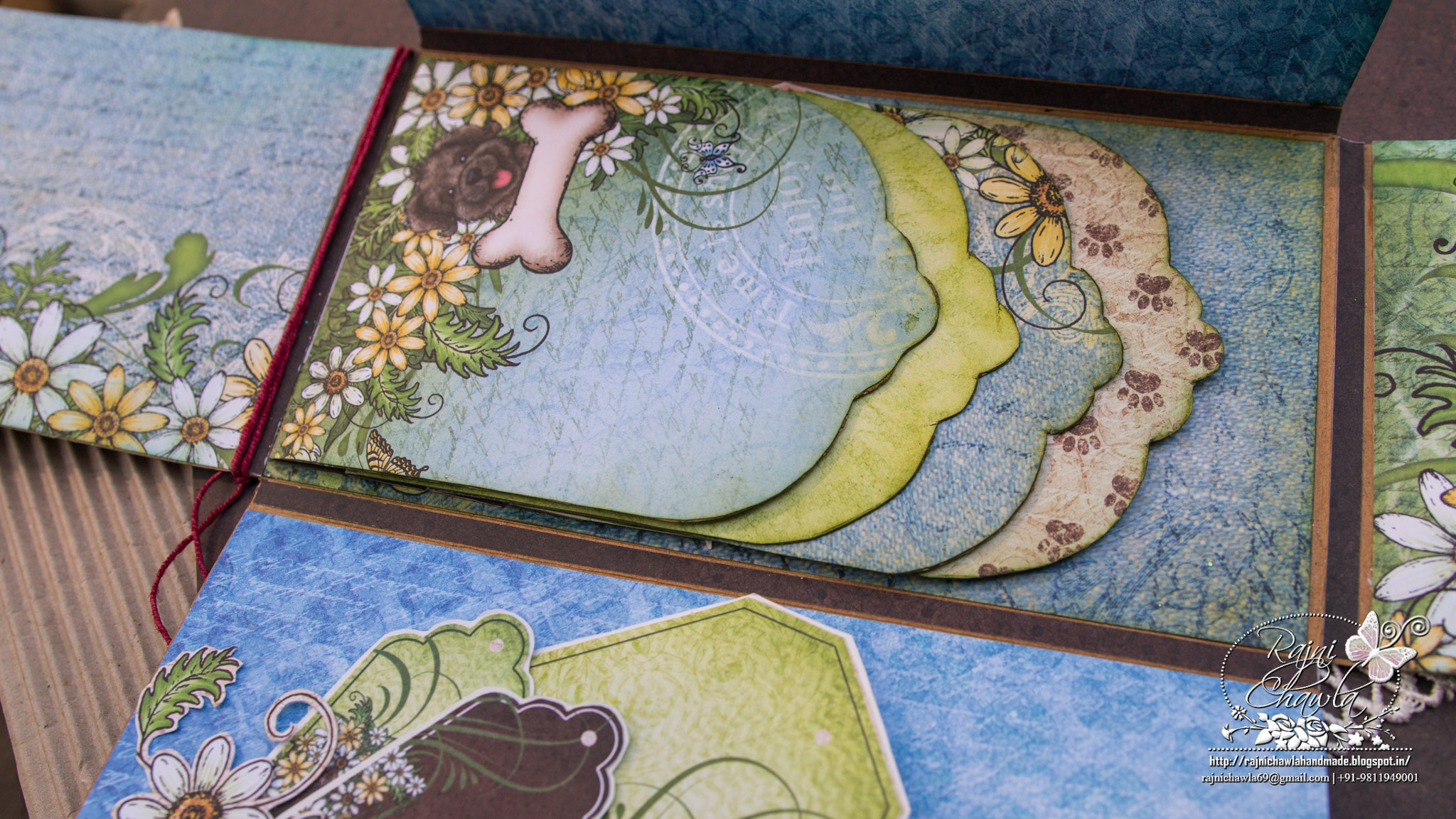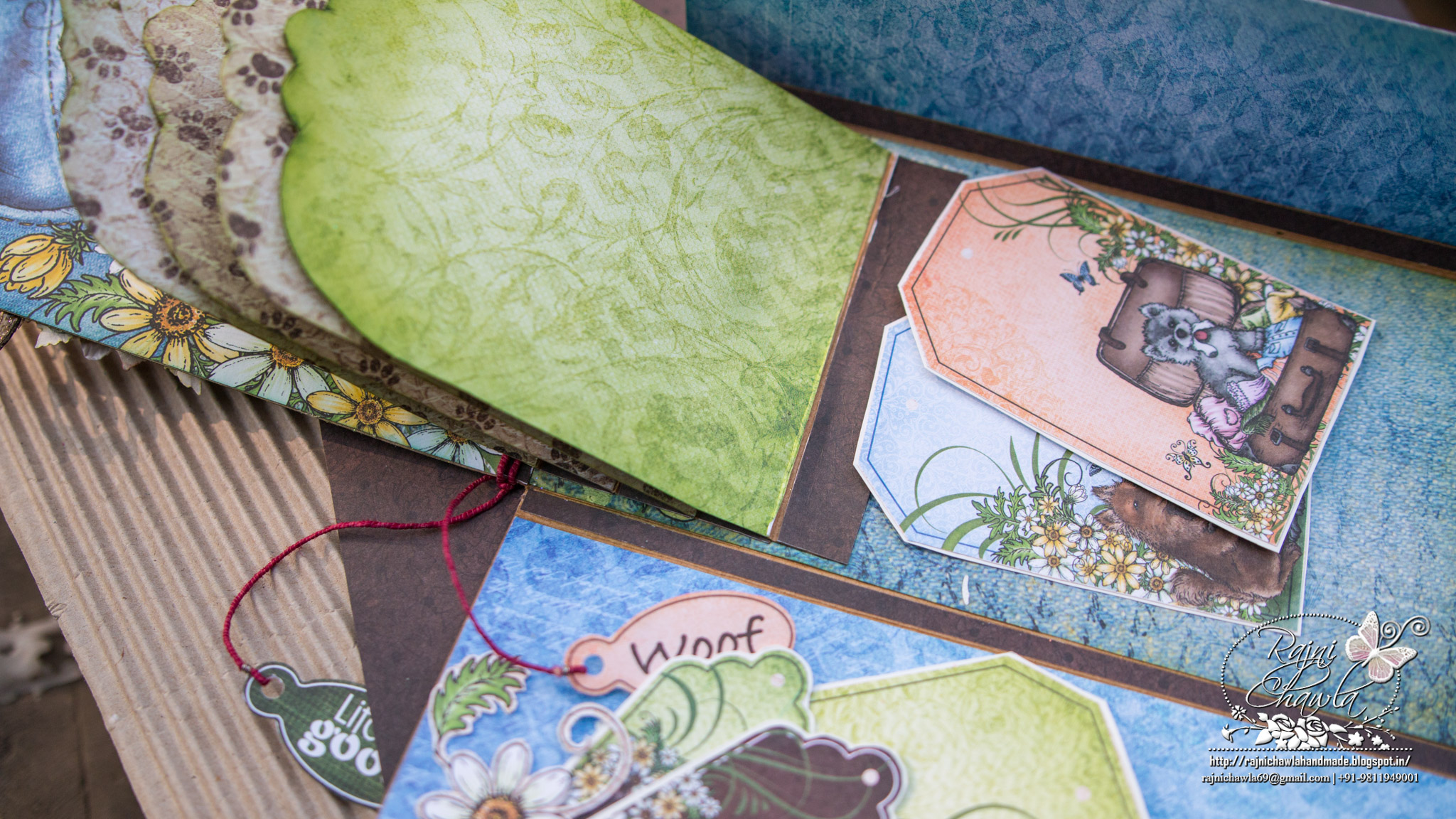 Products from Heartfelt Creations:
Designer Dries Clear Adhesive, 159723
Metal Tip for Adhesive Bottles, 352854
Bright Ideas Prills – 12 Pack, ANC852
Delightful Daisy Die, HCD1-760
Deluxe Flower Shaping Kit, HCST1-401
Ornate Borders and Pockets Die, HCD1-780
Bottle Cap Inc Vintage Magnets .5 Inch 12/Pkg, 486490
Blushing Rose Stem Cling Stamp Set, HCPC-3755
Blushing Rose Stem Die, HCD1-7113
Pocket and Flipfold Inserts E-Kraft, HCFP3-439-3
You're Paw-fect Cling Stamp Set, HCPC-3761
Paw-fect Pooches Cling Stamp Set, HCPC-3760
Pampered Pooch Cling Stamp Set, HCPC-3762
Paw-fect Pooches Die, HCD1-7116
Pampered Pooch Paper Collection, HCDP1-272
Other Products Used: Distress inks Vintage photo, Archival inks- Sunflower, library green, Leaf Green, Olive Green, Black, Red tacky tape, foam tapes, Versamark ink, Clear UTEE, heat gun, Score board, Zig Clean Clear brush markers, Watercolor brush.
Instructions: Watch this video https://youtu.be/uKpGdatTbmk for easy steps to adding Flip Fold Inserts E and F into your Flipfold Albums. Watch this video https://youtu.be/quxqv6wJRic to see how to create Delightful Daisy flowers.Start by reinforcing the score lines, with a bone folder, on the 11 3/4″ X 21″ Kraft flip fold insert. This will create a 4 1/2″ X 8 1/2″ fold out for your mini album. Inside flaps have been cut on the edges using Ornate and Border die. Once you decide upon the designer paper, adhere all using red tacky tape. To embellish the album, stamp the image of furry and collar with black archival ink. Furry is painted using Zig brush markers. Shades used are 060, 061, 066, 067, and 220. The image is then dabbed upon Versamark ink and sprinkled with clear UTEE. Dust extra back and heat set the image. If needed add another coat. Color the collar with vintage photo and heat set the same way with UTEE as we have done with a furry image. For shapping the daisies follow  Emma's video. Leaves are stamped with Library Green and painted with Leaf Green and Olive Green Archival ink. The furry in a bath tub is an image taken from the paper collection. Once all the embellishments are ready, dust them with crystal clear glitter using an adhesive that dries clear. Inside pages of the album has inserts designed with fussy cut images which can hold tags. Once the album is all ready, tie a twine across the top spine and attach 2 tags on its ends.