Good Morning all….
Can't believe, it's last day of  the May already and almost half an year gone. it feels like yesterday we all together welcomed New Year. Here in India, hot summers are on their peeks and gardens looks amazing with each variety of Petunia blooms. Today, I have a card with friendship Petunia Blloms to share.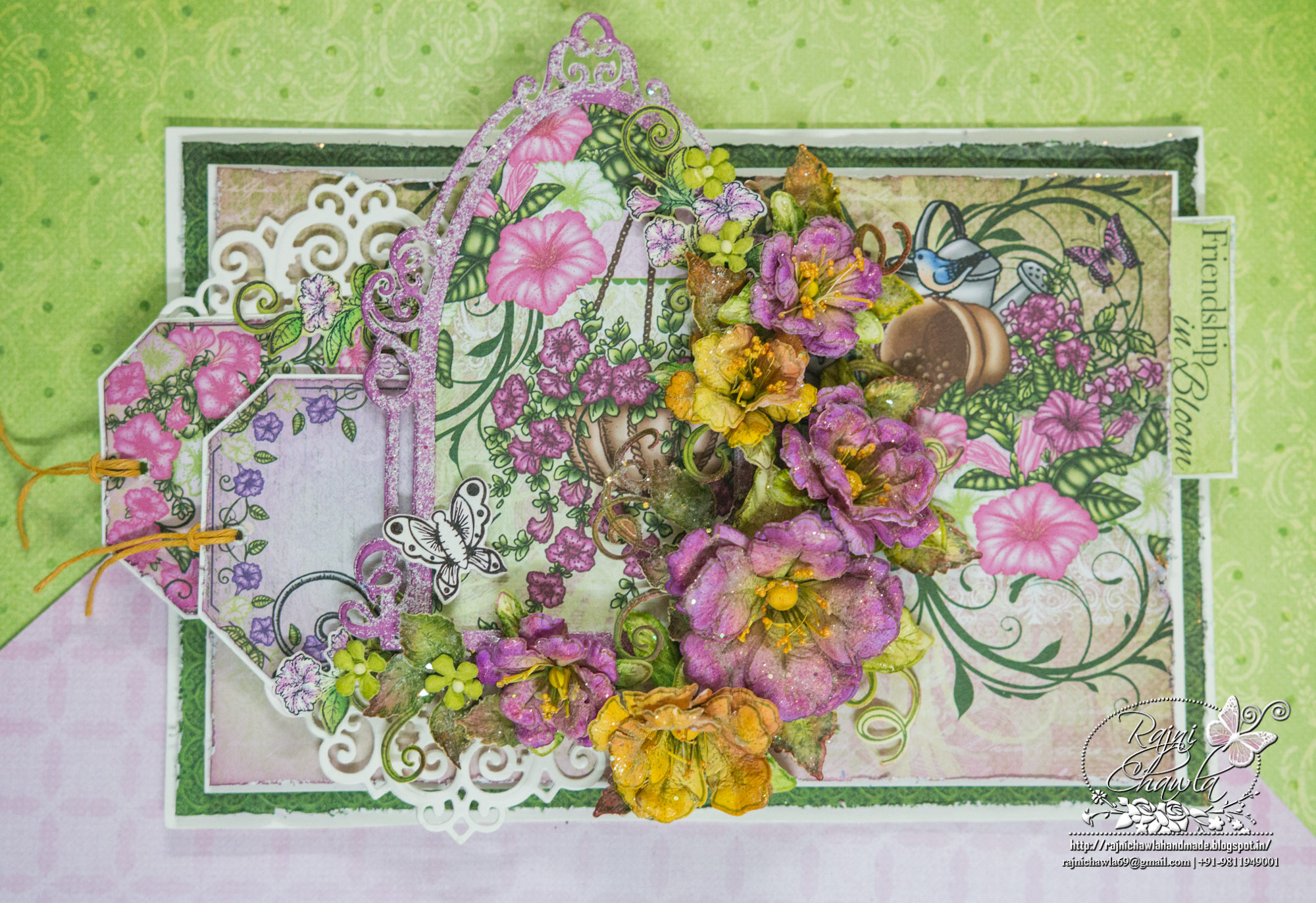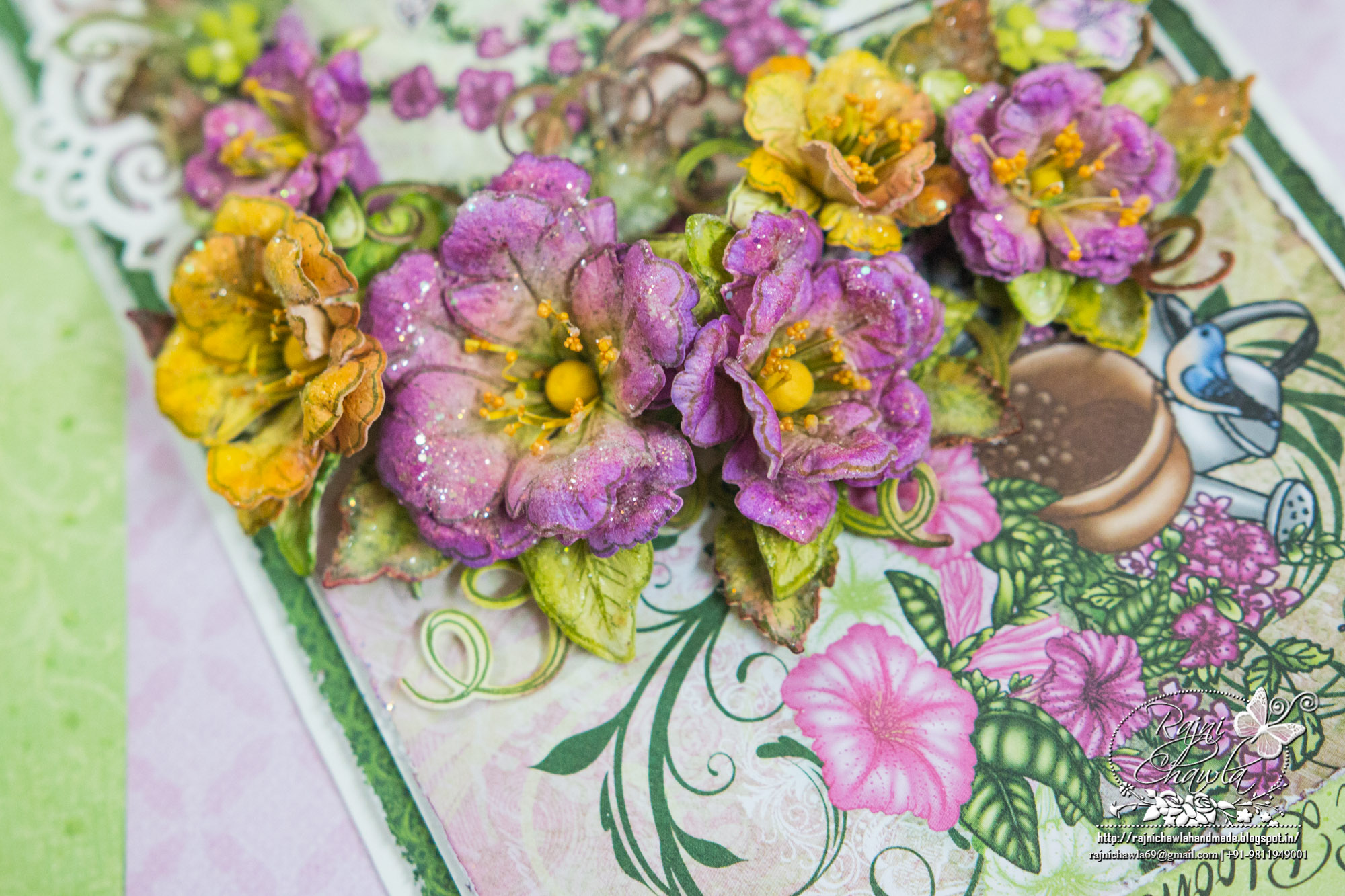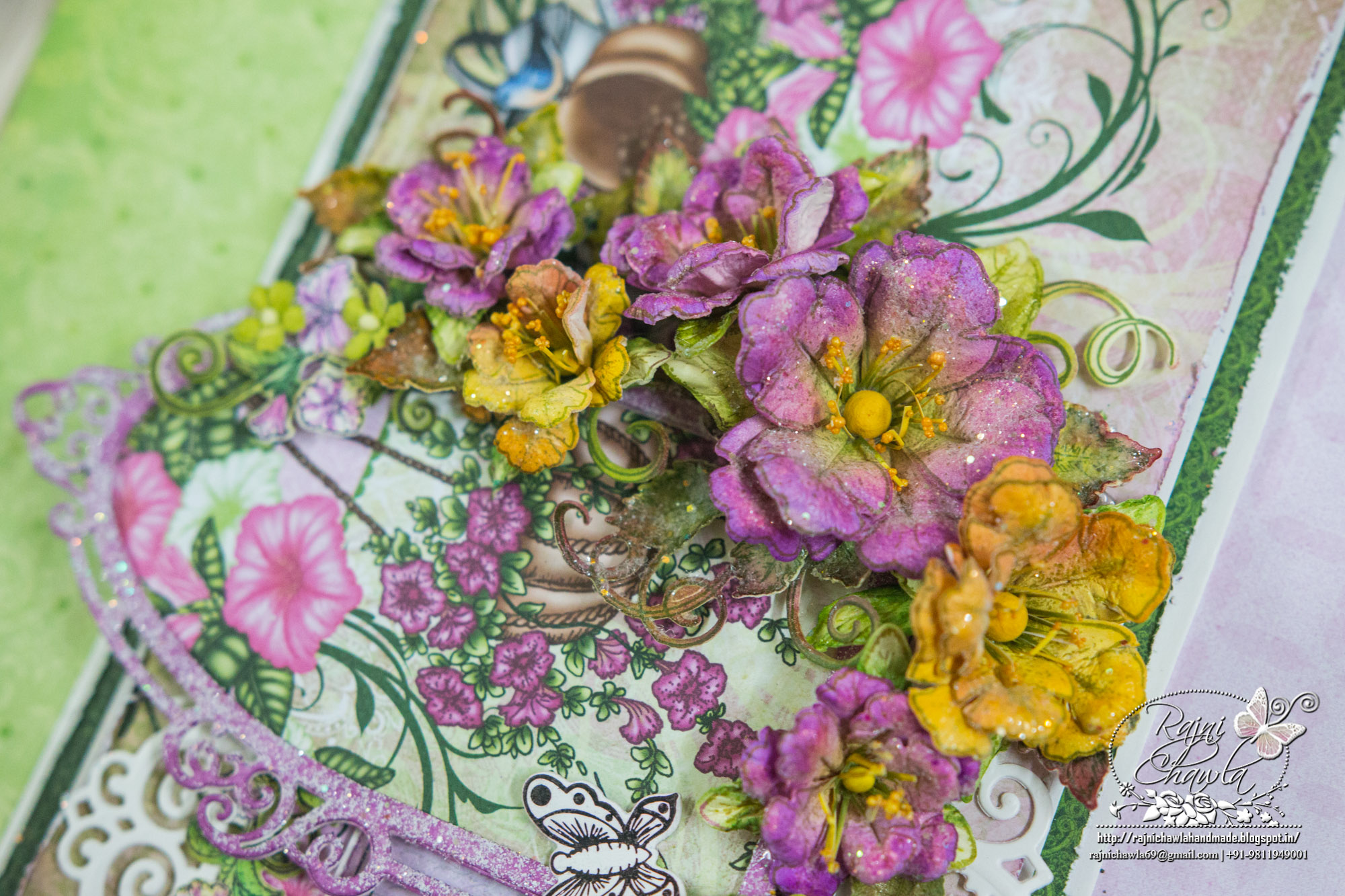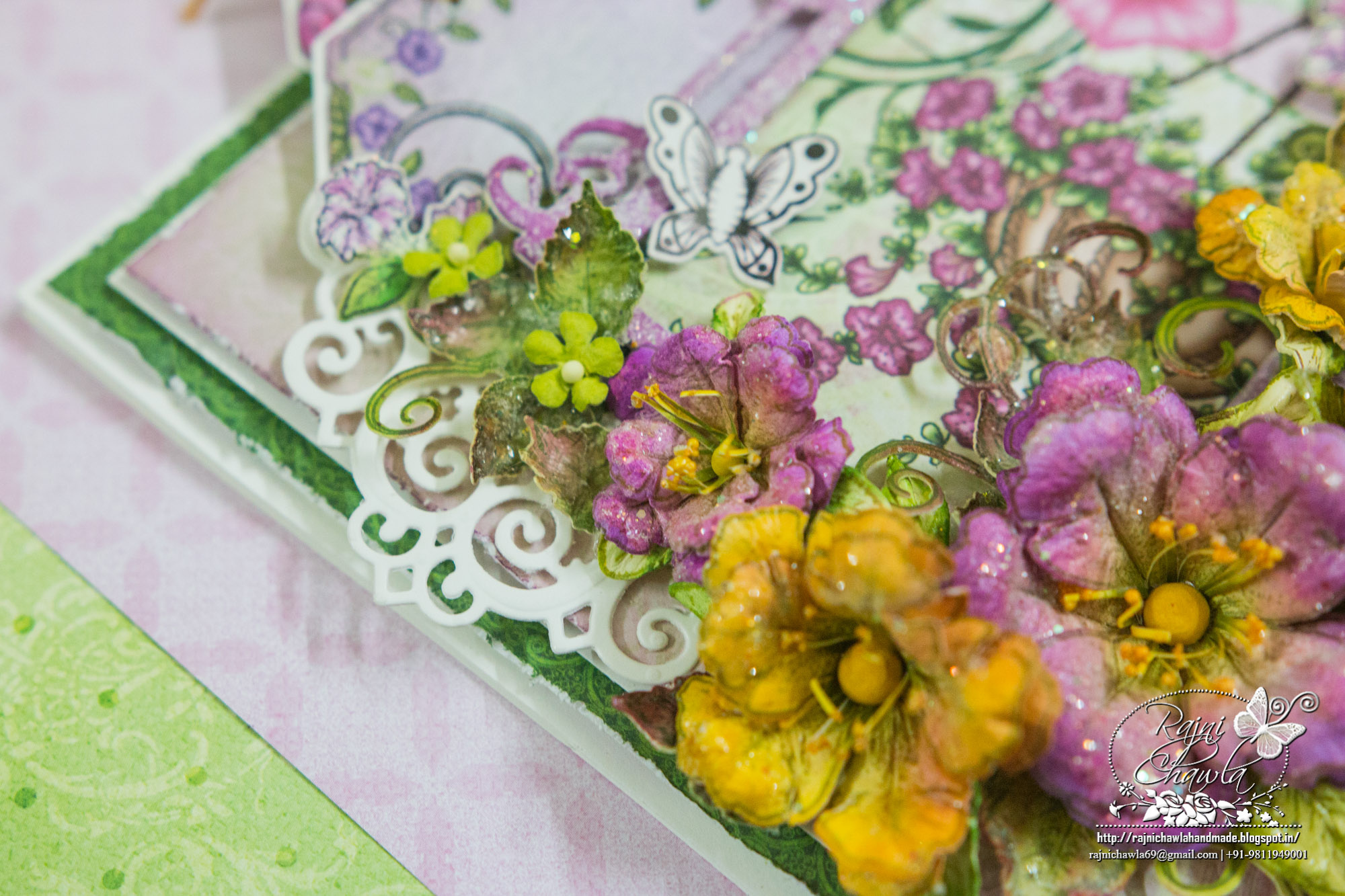 Products from Heartfelt Creations
Classic Petunia Paper Collection HCDP1-278
Large Classic Petunia Die HCD1-7140
Small Classic Petunia Die HCD1-7139
Large Classic Petunia Die HCD1-7140
Large Classic Petunia Cling Stamp Set HCPC-3786
Small Classic Petunia Cling Stamp Set HCPC-3785
Classic Rose Vines Cling Stamp Set HCPC-3753
Classic Rose Vines Die HCD1-7111
Botanic Window Die HCD1-7100
Raindrops on Roses Die HCD1-743
Butterfly Medley Cling Stamp Set HCPC-3650
Butterfly Medley Die HCD1-759
Rajni Chawla's Frosting Powder PGM15016
Rajni Chawla's Crystal Clear PGM15015
Stack and Store Daubers-Pack of 30 HCDA2-450
Go Man Go Prills ANC818
Designer Dries Clear Adhesive 159723
Deluxe Flower Shaping Kit HCST1-401
Other Products Used: Archival, Sunflower, Plum, Library Green, Olive Green, Cactus Flower, Black, Styrofoam buds, Smooth white cardstock, Distress Ink Seedless Preserves,
Instructions: The ready top fold card measures 6″ by 81/2″. Choose a dark green paper from the designer paper collection and cut 1/8th of an inch smaller to the card base. Distress all the four sides with scissors and layer it on the card base using foam tapes. Now cut another mat (1/4th " smaller to green mat.) from the same collection, distress the edges and mat it on a white card stock. Layer the top panel on the top of the green mat. Cut two tags from the same collection and mat them on white cardstock. Layer the tags as shown and stick half die cut of Raindrop of roses on top and another half on the base of the tags as shown. For the Botanic window, mat 2 die cuts together, distress using seedless preserves. Sponge the window die with an adhesive that dries clear and sprinkle Frosting Powder. Dust extras and then heat set a little. Complete the window by gluing it with designer paper. For flowers, purple flowers are stamped with Plum and painted using the cactus flower. For shaping Petunias check the video tutorial By Emma Lou https://www.youtube.com/watch?v=KOy_qNB9OAk. Centre of the flowers is made with styrofoam buds which are colored using acrylic paints.Yellow flowers are stamped with olive green and then colored using olive green archival ink. Once all the elements are ready, assemble the card as shown. Also, to complete the theme, add a sentiment from the same paper collection and add a stamped and die cut butterfly.