Good morning all!!
The wait is over and new Flowering Dogwood Collection is up on shelves for you all!! This collection is again another fabulous hit by Heartfelt Creations which made it's debut at CHA Creativation, 2017. I am so excited to share my take on using this fabulous collection. Here is the beautiful description of this collection by my teamy Tracy which makes it more mesmerising.
Heartfelt Creations invites you to usher in the spring season with the new Flowering Dogwood Collection!  Immerse yourself in this newest springtime assembling of designer papers, divinely detailed cling stamps and coordinating dies steeped with beautiful meanings and symbolism perfect for the Easter Season!  The dogwood tree is surrounded by a mesmerizing legend within the Christian faith…once the size of a mighty oak tree it was chosen to be used to construct the cross on which Jesus was to be crucified.  The tree became unhappy with its purpose and would never again grow large enough to ever build another cross.  Its branches would become narrow and crooked and no longer suitable for construction.  The delicate dogwood flower itself is a wonderful symbol of the Easter season…four petals that resemble the shape of a cross, the center laid as a crown of thorns, at the tip of each petal an indent resembling nail punctures, and a reddish hue around those indents resembling the blood of Jesus.  Soft and pastel in coloring, this newest paper collection reveals beautiful springtime shades of pinks, peaches, and greens which set stunning backdrops for scripted lettering and graceful swirls, while darker hints of blues and blacks bring out the gorgeous detail and coloring of the showy dogwood florals.  Bountiful blossom filled branches, peaceful white doves, and hillside chapels are just a few of the beautiful illustrations found within the cling stamp sets!  Assemble the perfect dimensional dogwood flower using the varying sized petals within the Flowering Dogwood Cling Stamps Set and die cut using the coordinating dies.  The ideal collection to send out springtime and Easter wishes to friends and family!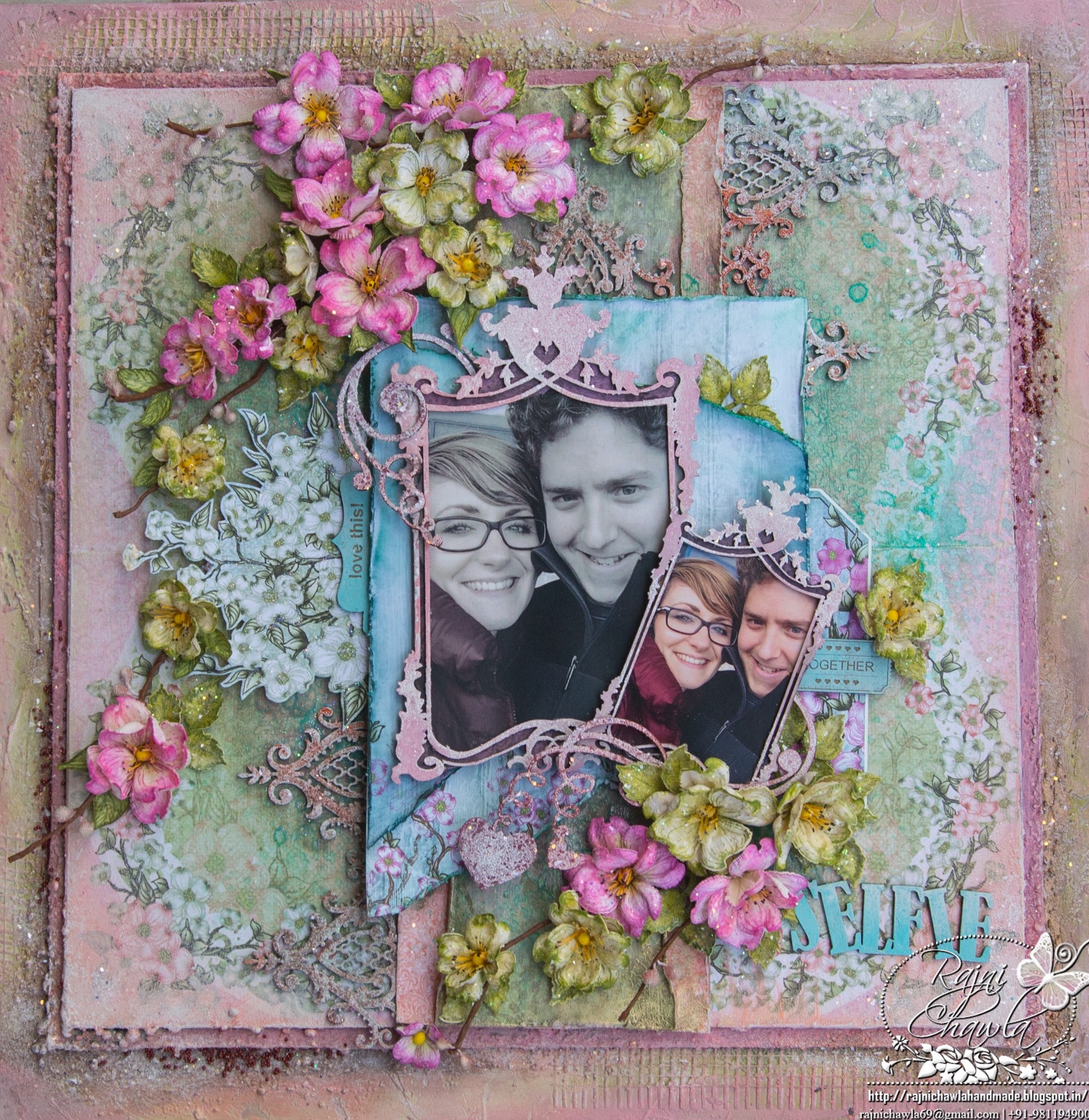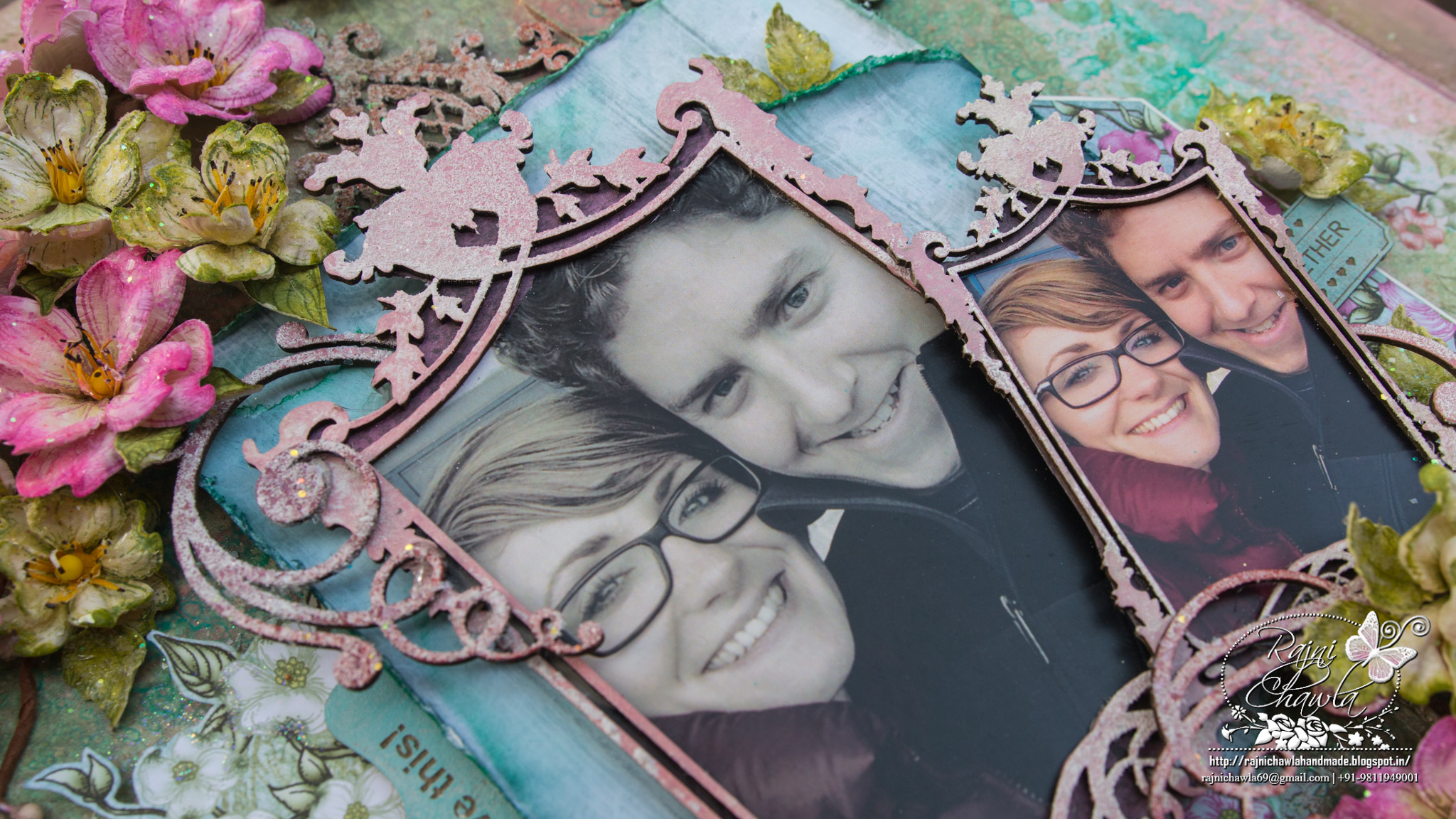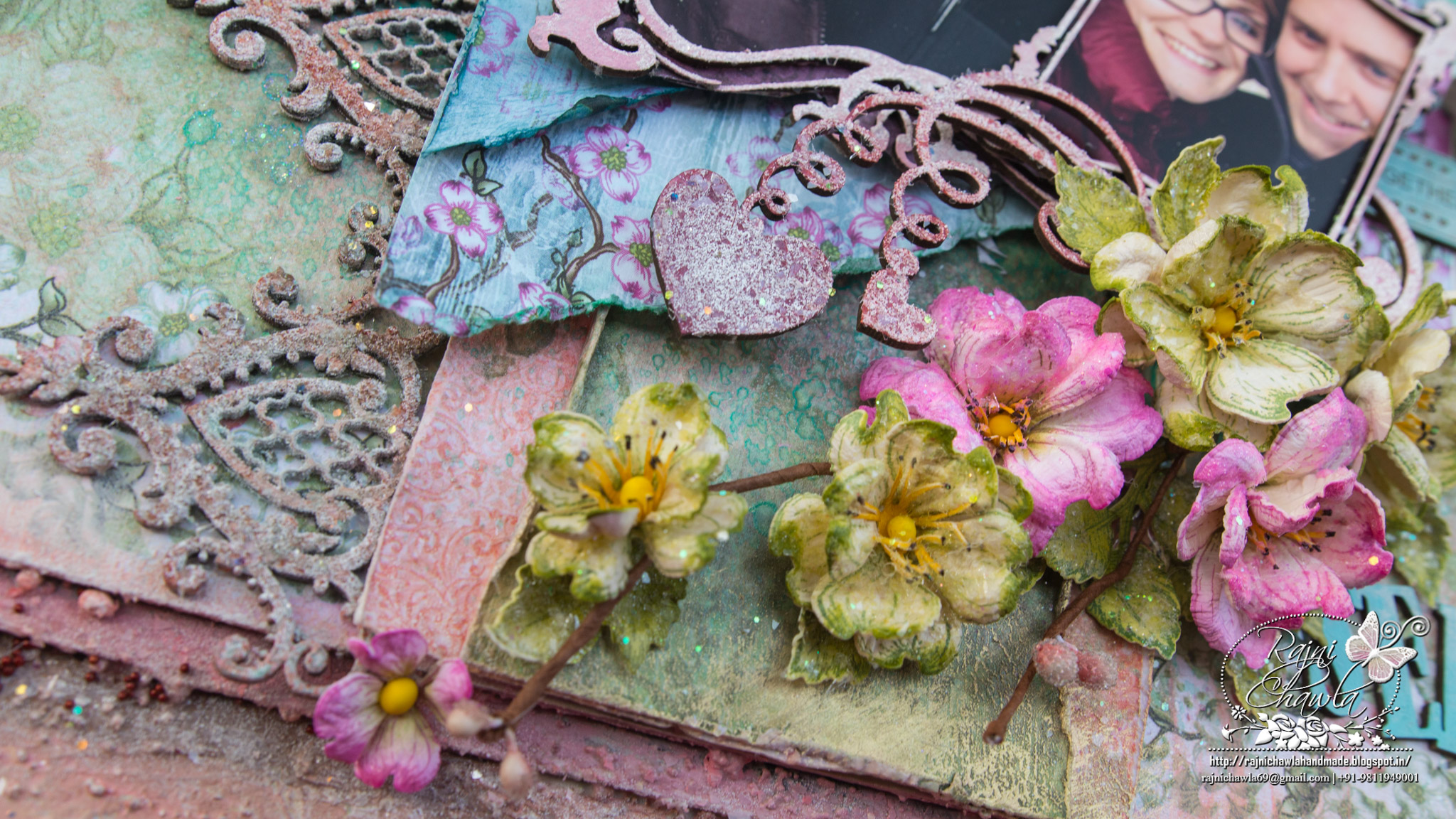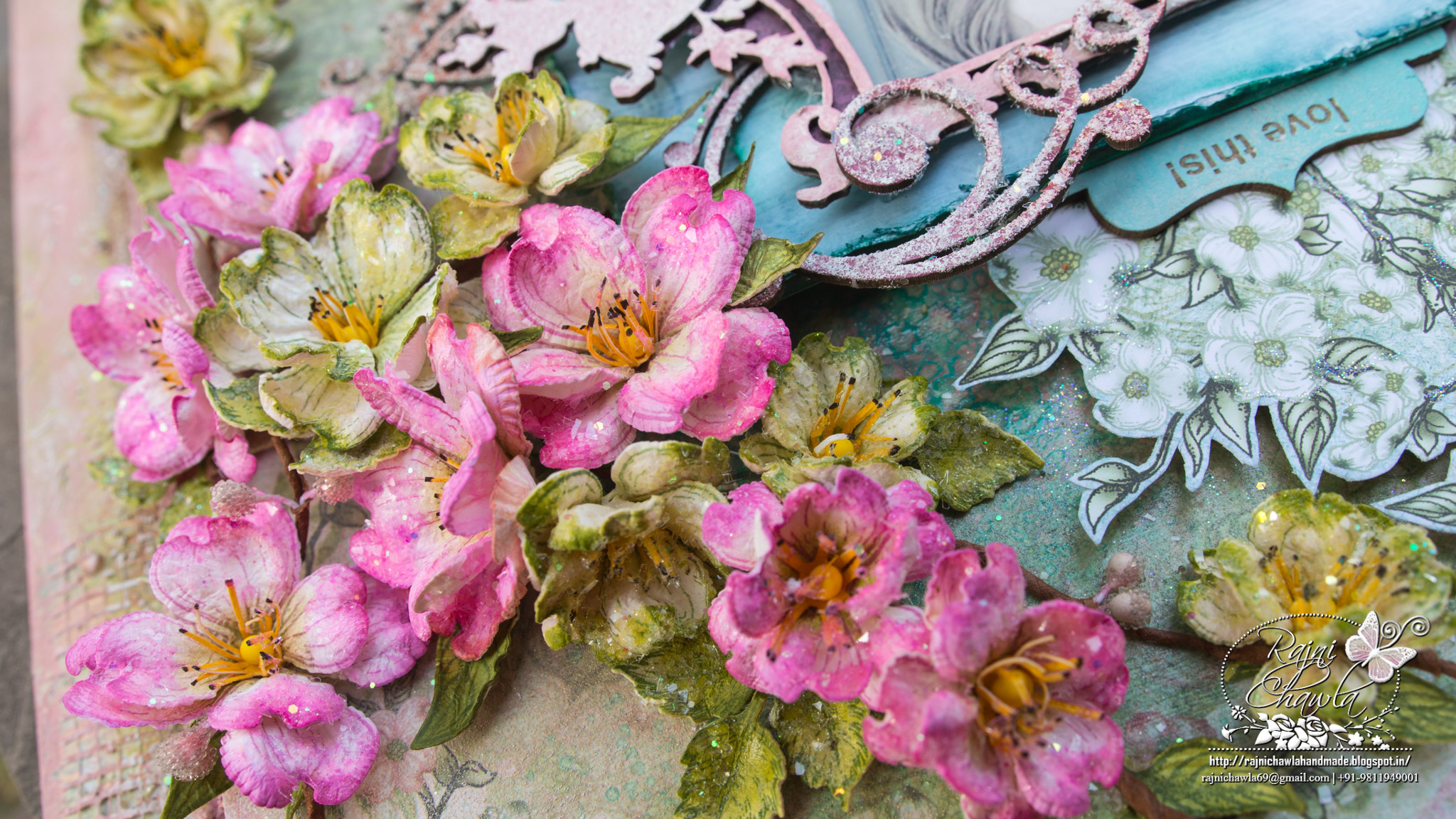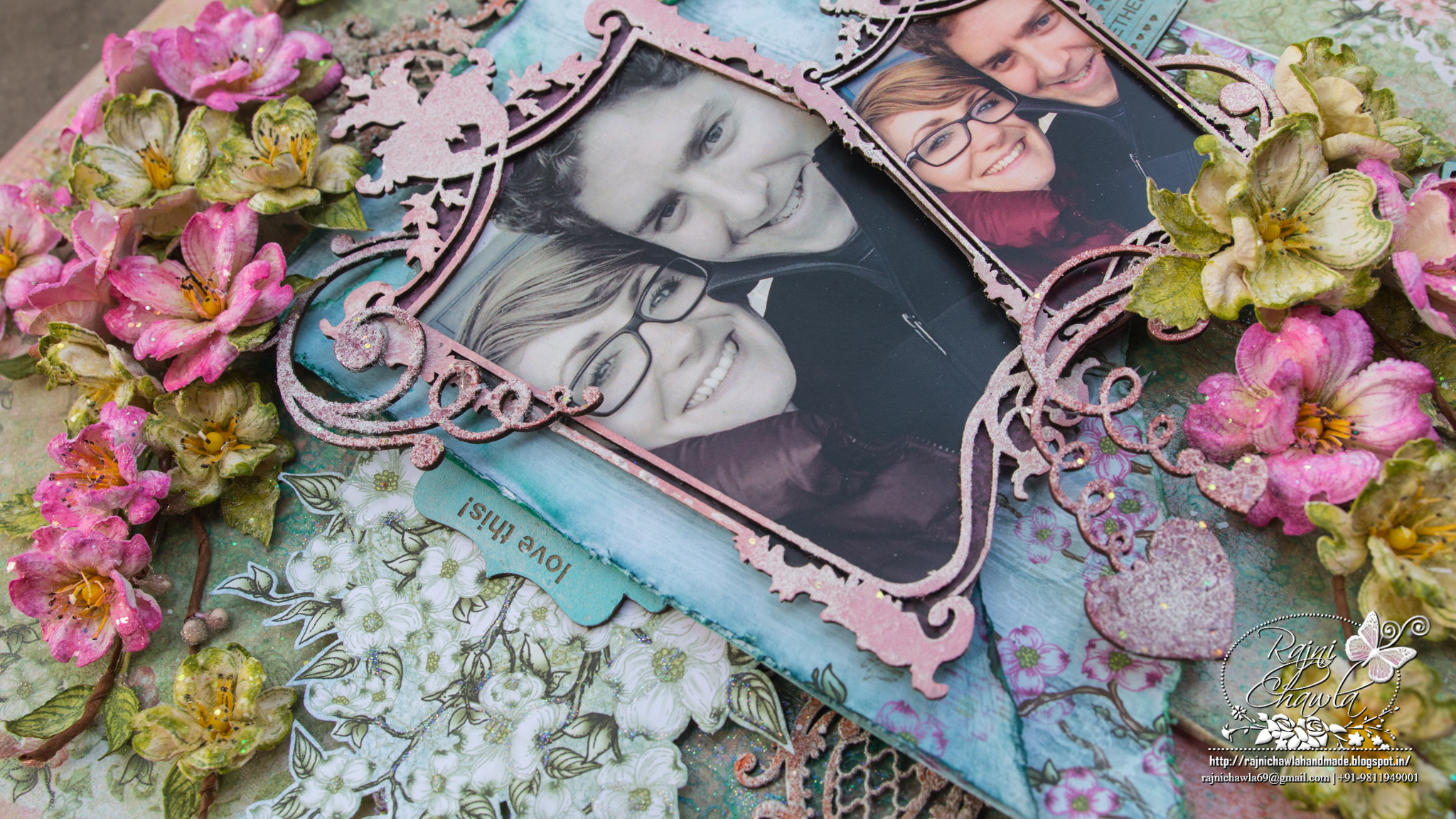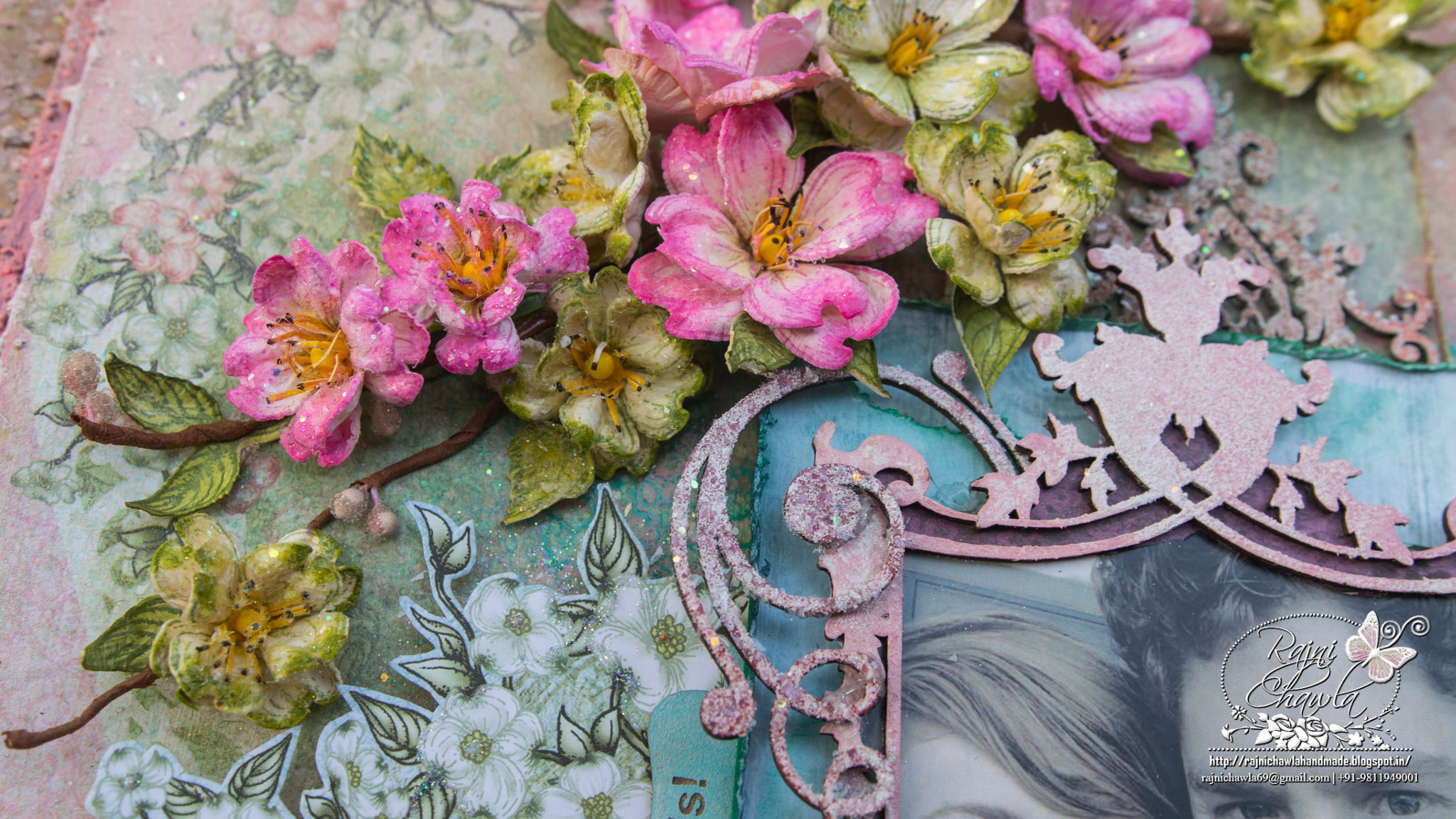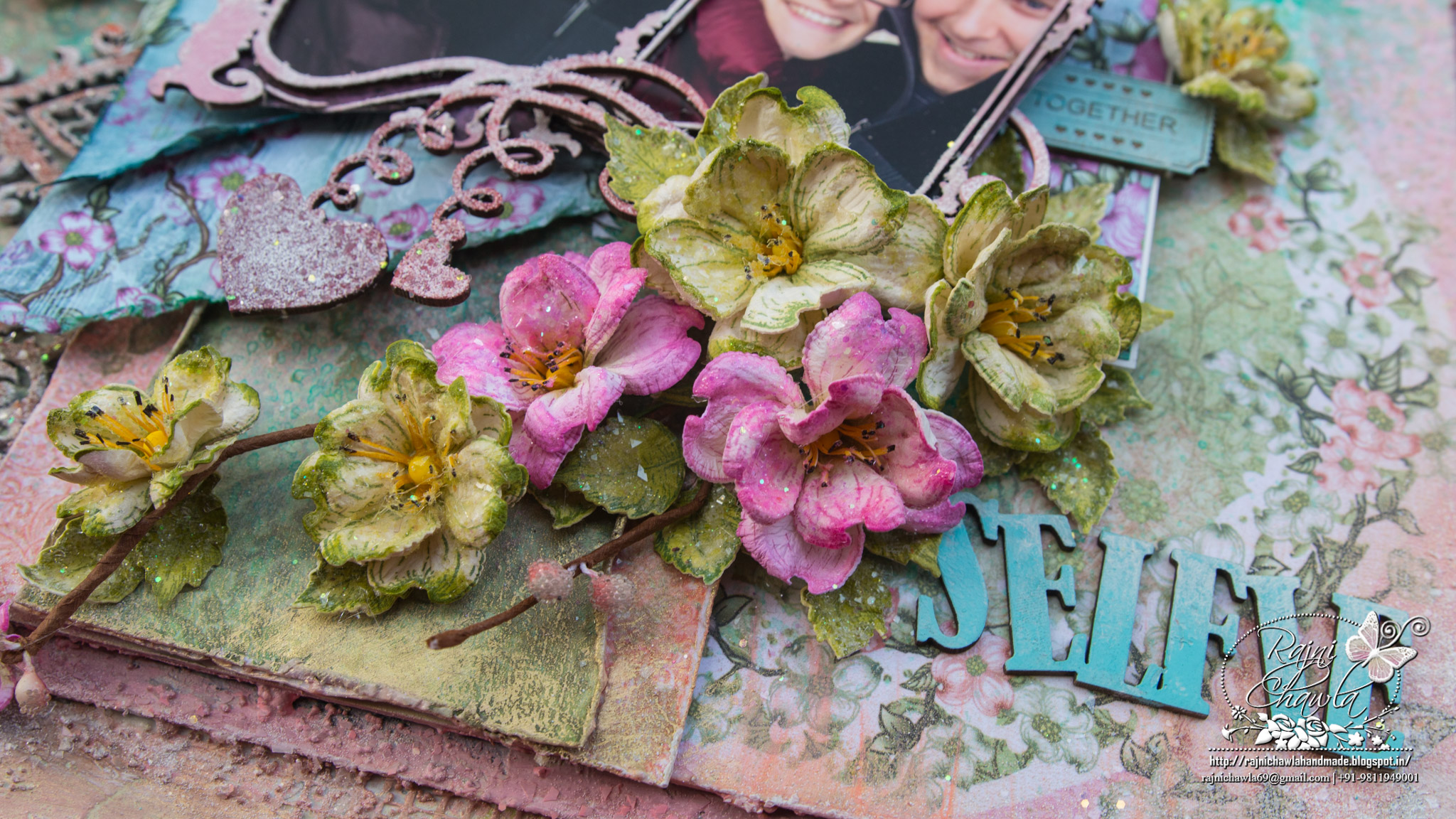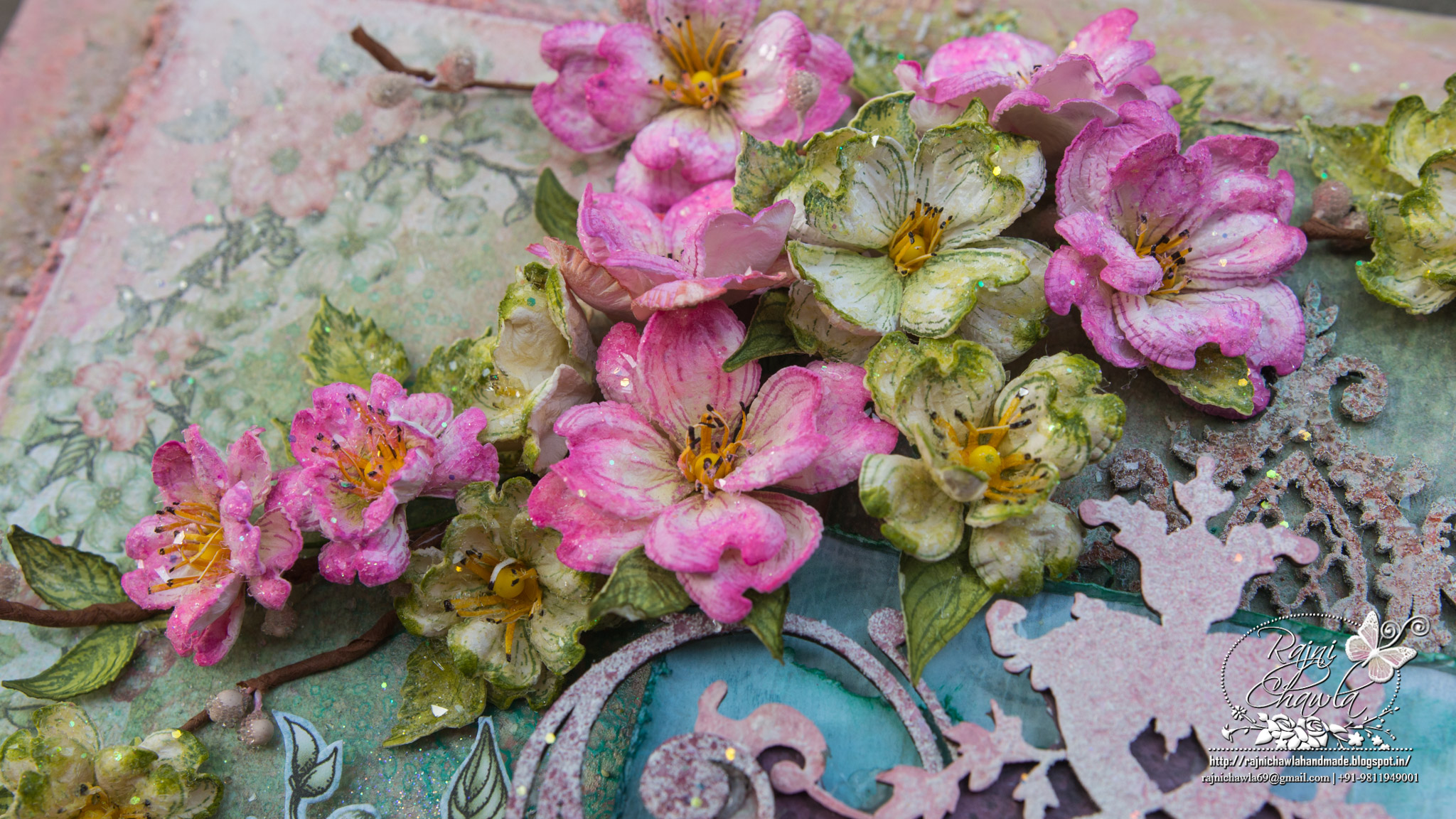 Products from Heartfelt Creations:
HCDP1-275 Flowering Dogwood Paper Collection
HCD1-7129 Flowering Dogwood Die
HCPC-3773 Flowering Dogwood Cling Stamp Set
Deluxe Flower Shaping Kit HCST1-401
ColorBox Fluid Chalk Ink Pad – Berrylicious 71053
ColorBox Fluid Chalk Ink Pad – Guacamole 71058
Double Dots 100pc. -3D Foam Circles DDOTS
Memento Dye Ink Pad – Cantaloupe TSMP103
Designer Dries Clear Adhesive 159723
Other Products used: Heavy chipboards, White heavy gesso, painting brushes, Archival Leaf green and Olive Green. Crystal clear glitter, dry floral stems, Dusty Attic chipboard, Frosting powder, dry mesh, art basic stones, color bloom sprays, multi medium matte, Texture paste
Instructions: Choose the pattern paper from the collection and paste it on a heavy chipboard using multi medium matte. Dry it using heat tool and tone down the colors of pattern paper by applying a light wash of white gesso. Add extra layers of chipboards forming a frame around the layout to add extra strength to the project. Create textures using texture paste and art basic stones. Color all the layers using various shades of dusty attic acrylic colors. Shades of pink and lime green sprays are used to match the frame with flowers. Match and tear different papers from the designer paper pack and layer them together to form a platform in the center to hold the pictures. The chipboard used are from dusty attics and are painted using dusty attic acrylic paints. Coat them with an adhesive that dries clear and sprinkle the frosting powder. Heat a little with the heating tool if needed. For flowers, I have used ColorBox Fluid Chalk Ink Pad – Berrylicious ColorBox Fluid Chalk Ink Pad – Guacamole. For pollens, I have used Memento Dye Ink Pad – Cantaloupe. Leaves are painted using Archival Leaf green and Olive Green. For shaping the flowers watch Emma Lou's video. Once all the elements are ready, assemble the project as shown. A fussy cut flower bouquet is cut from the pattern paper and is layered for extra interest. To finish the project I added a title "Selfie" which is painted using dusty attic acrylic colors.