Good Mornin Friends…
Happy Wednesday!! Have you yet started with your Christmas cards ?? If not, we at Heartfelt Creation's blog have a pool of Christmas cards as an inspiration for you. Also, there is a peek at their upcoming release, Merry, and Bright, releasing August, 8th.
For today's share, I have a Christmas card to share which is very simple, easy yet elegant. and so beautiful.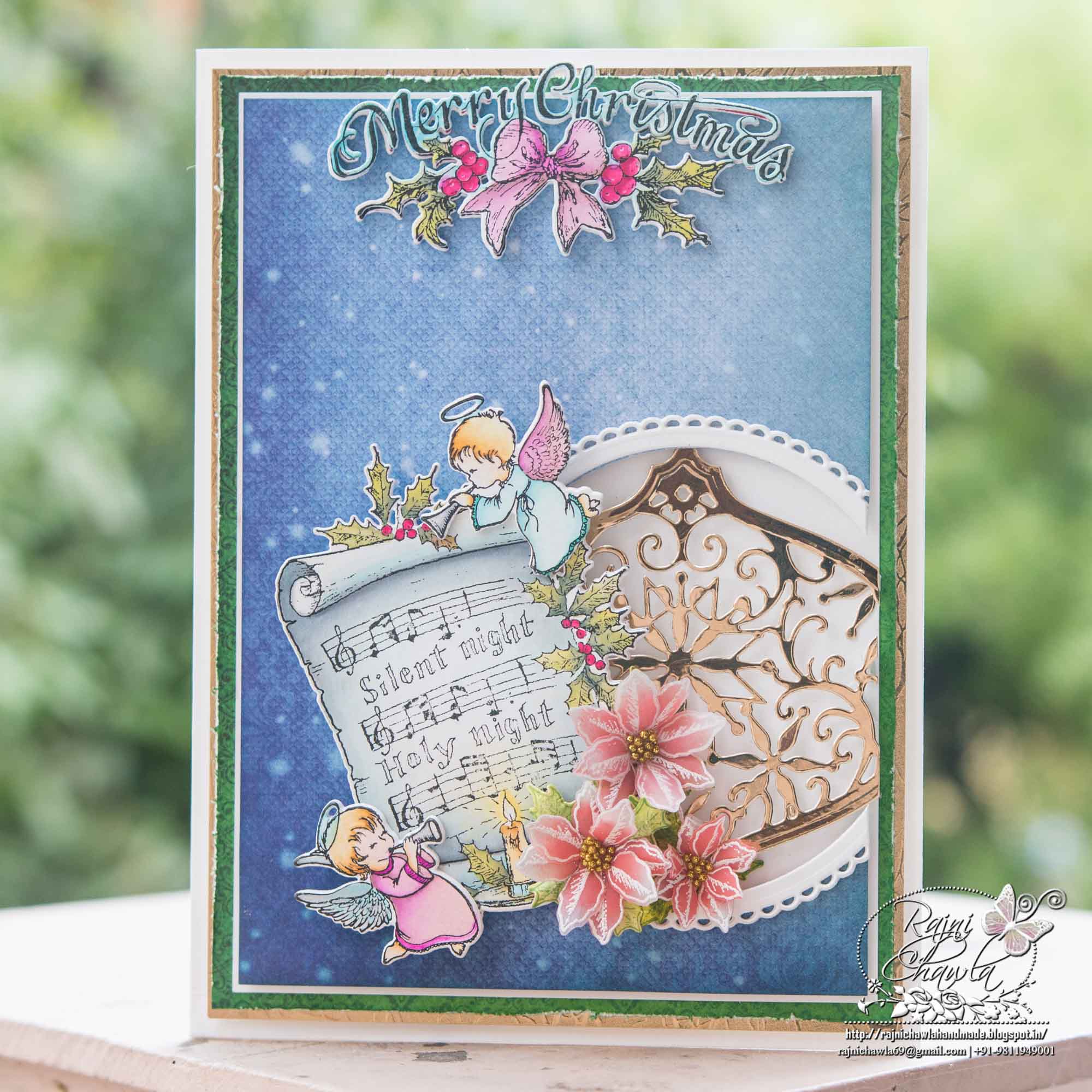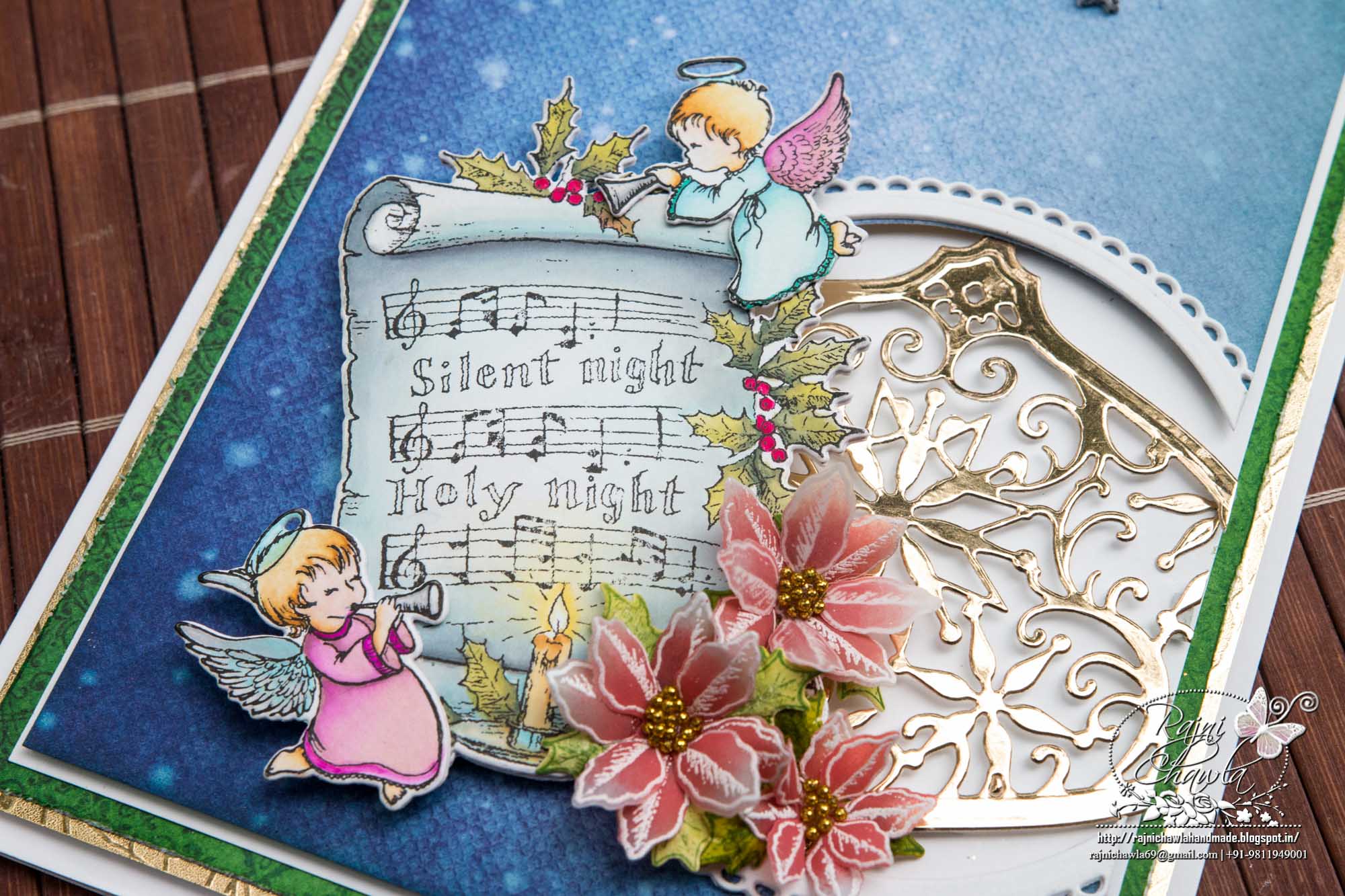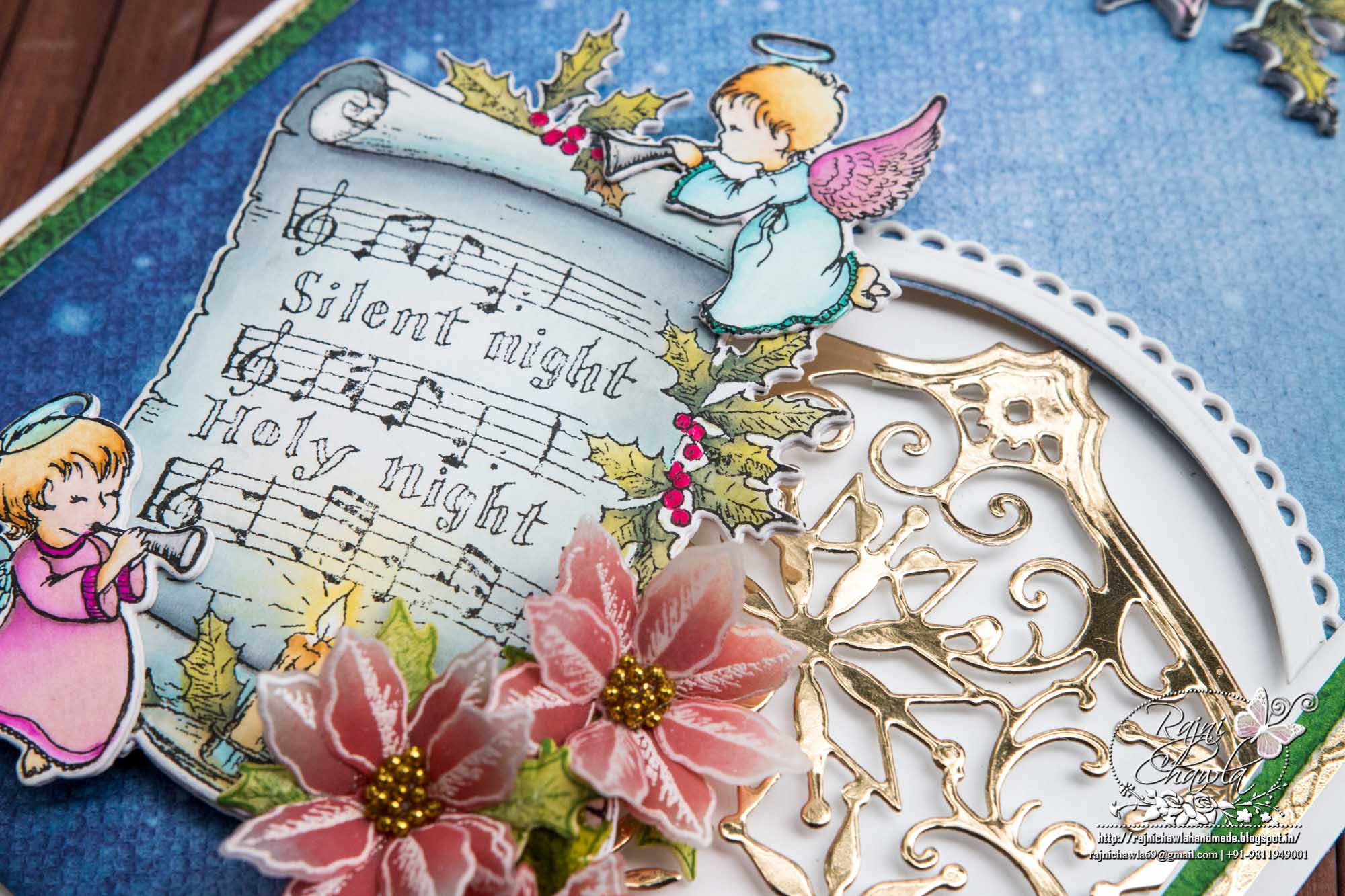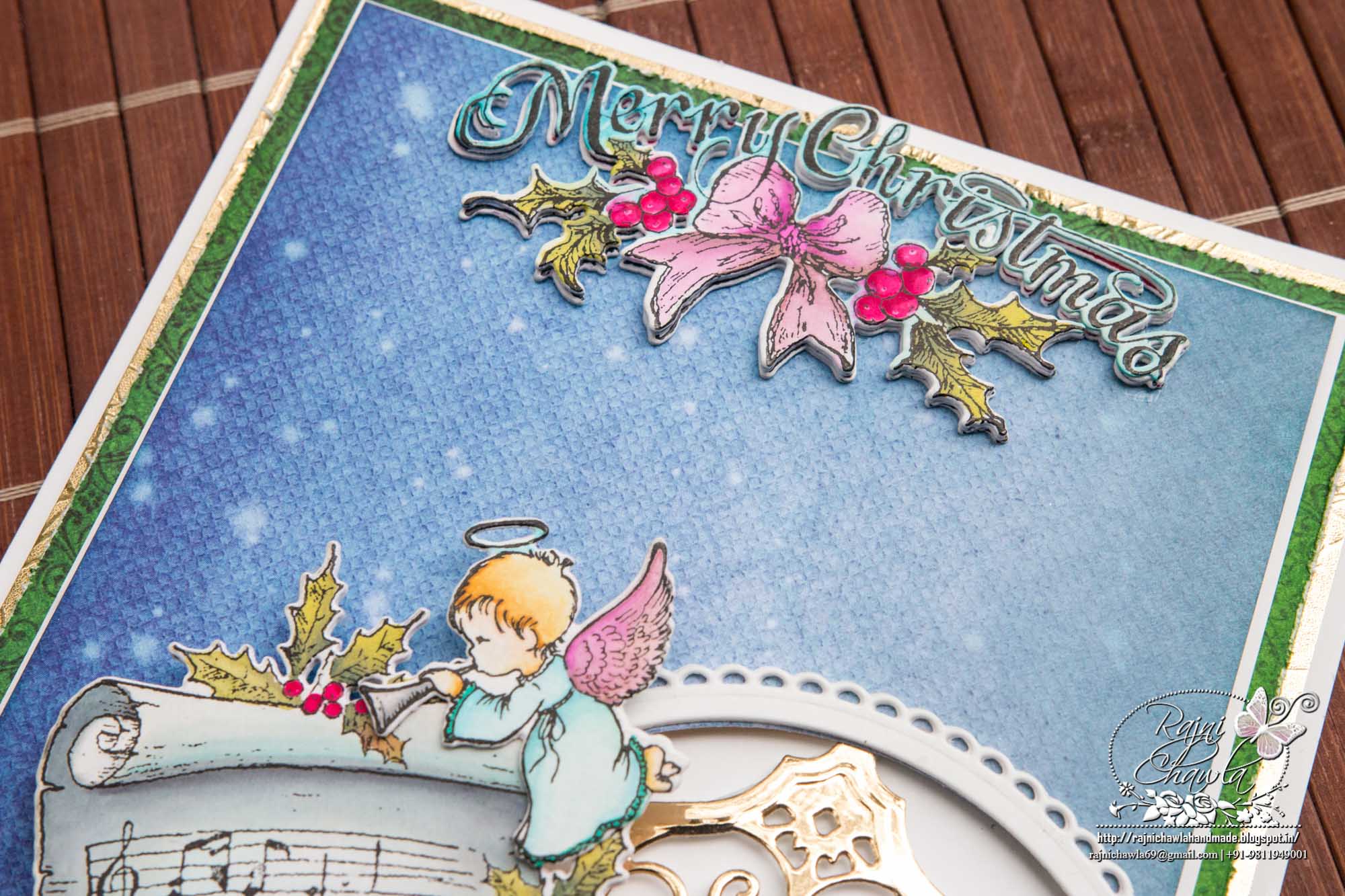 Products from Heartfelt Creations:
HCD1-7186 Silent Night Scroll Die?
HCD1-7187 O Holy Night Die?
HCD1-7188 Noel Ornament Die
HCPC-3832 O Holy Night Cling Stamp Set?
HCPC-3833 Silent Night Scroll Cling Stamp Set
HCPC-3834 Noel Sentiments Cling Stamp Set
HCDP1-292 O Holy Night Paper Collection?
HCPC-3822 Poinsettia & Holly Clusters Cling Stamp Set
HCD1-7176 Poinsettia & Holly Clusters Die
HCD1-7154 Eyelet Circle & Basics Small Die
HCDA2-450 Stack and Store Daubers-Pack of 30
CB80 ColorBox Pigment Ink Pad – Frost White
RPEJ685 Embossing Powder – White
159723 Designer Dries Clear Adhesive
359503 Funnel Tray
DDOTS Double Dots 100pc. -3D Foam Circles
Other Products Used: Smooth white cardstock,Papericious Vellum, Golden Glittered Microbeads, Foam tape, Zig Clean Clear Brush Markers, Golden Mirror Sheet.
Videos Referred:
Instructions: The ready side fold card base from smooth white cardstock measures, 5 1/2′ by 7 1/2″. To prepare the top panel, choose a paper from the designer paper collection and cut to size measuring, 5″ by 7 ". With the help of the second largest die from the Eyelet Circle & Basics Small Die, cut a window as shon\wn. Also using outer 2 dies from the same set, cut a frame from white cardstock. Adhere the frame around the window as shown. To the top panel, create a white mat using smooth white cardstock measuring, 1/16th of an inch larger. In between both the layers, add an ornament die cut from golden mirror sheet, using Noel Ornament Die.
Stamp the images from Silent Night Scroll Cling Stamp Set,, using black archival ink and color them using Zig Clean Clear Brush Markers. Cut the images with their coordinating dies. Also, stamp the sentiment banner from Silent Night Scroll stamp set with black archival and paint it with zig markers. Cut multiple pieces and stack them together to add dimensions.
For Poinsettias, Stamp the images Poinsettia & Holly Clusters Cling Stamp Set, using white color box ink on Papericious vellum cardstock, sprinkle white heat embossing powder, dust extras in a funnel tray and heat set them using a heat tool. Cut all the images using their coordinating dies. Color the Poinsettias using Candied Apple Distress Oxides from the front. Let the color sit for a while then puff the images using a damp cloth. Shape all the flowers on the back of the stylus. For Poinsettia leaves, stamp the images from the same stamp using Fern Green Archival on white cardstock and color them using Leaf Green Archival Ink. Cut all the images using their coordinating dies and shape them on the back of stylus. Glue them to the flowers and add golden glittered micro beads to create the flower centers, using an adhesive that dries clear.
Once all the elements are ready, assemble the card as shown.